I finally motivated myself to decorate our porch for Fall. I'm sharing a few of my Fall porch decorating ideas. The past few weeks I haven't wanted to do anything. I'm usually anxious to get started on projects but not feeling it lately. Do you guys ever get that way?
I think one of the problems is not being active enough. There was a time just a few years ago when I worked out a lot. I was also 40 lbs. lighter back then. Maybe that's my problem? Now I just have to motivate my self to exercise.
Anyway!
Do you guys decorate your home, porch, or yard for Fall? If you do what kind of decorations do you use? Do you just buy a few pumpkins or do you go all out with hay bales, scarecrows, and corn stalks?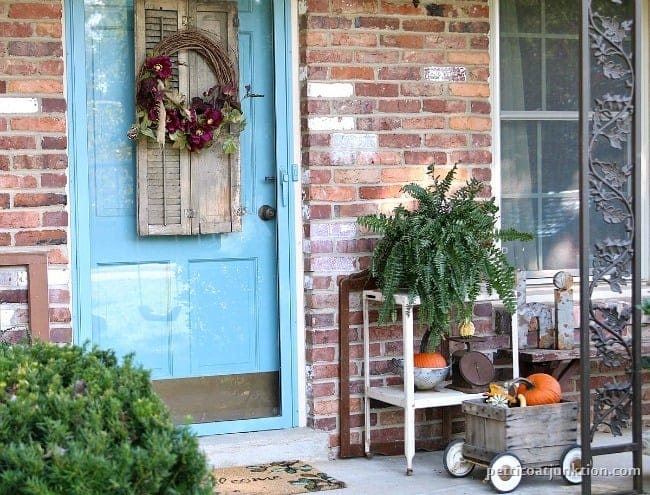 Fall Porch Decorating Ideas
I tend to do the usual….go though the junk in my workshop, add greenery and pumpkins…. and I'm good to go.
You may remember I bought the metal "hi" at the Nashville Flea Market. This is it's first appearance in my home decorating.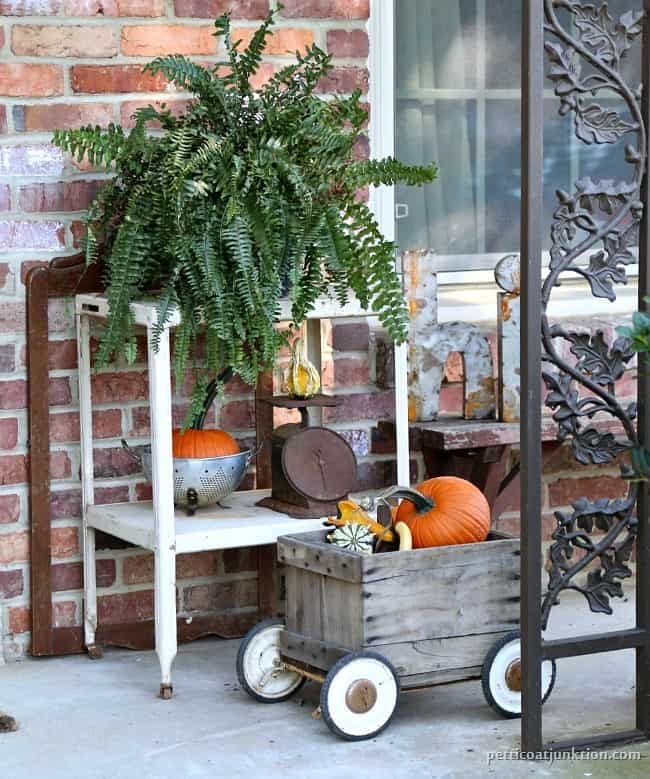 The rusty metal cart is one the JTS got at an auction. The rest of the stuff you've seen in my décor before. The box sitting on the wheels held the balsa fir tree for the Christmas porch last year.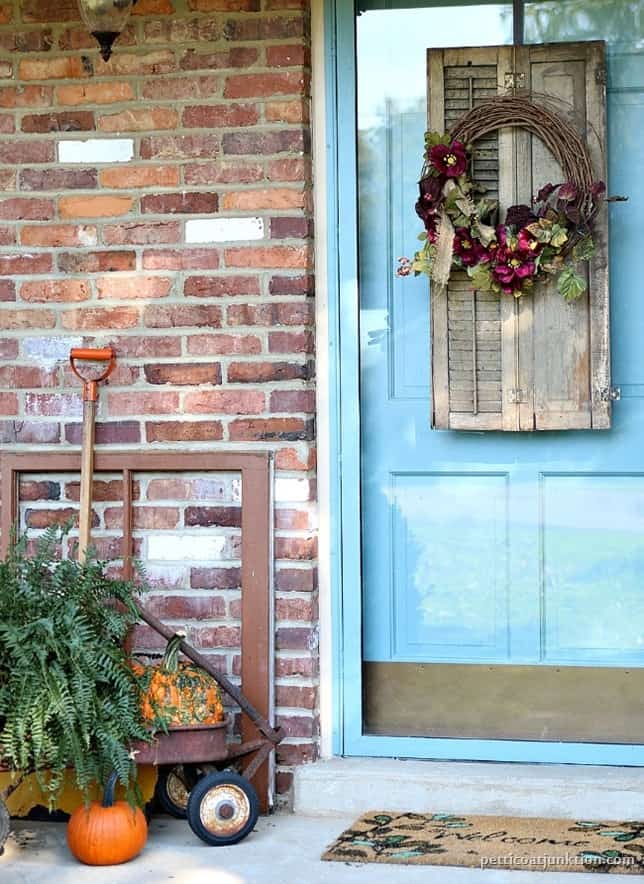 And the rusty wagon I purchased for $10 at a thrift store a few months ago is making it's debut too. I really love this wagon.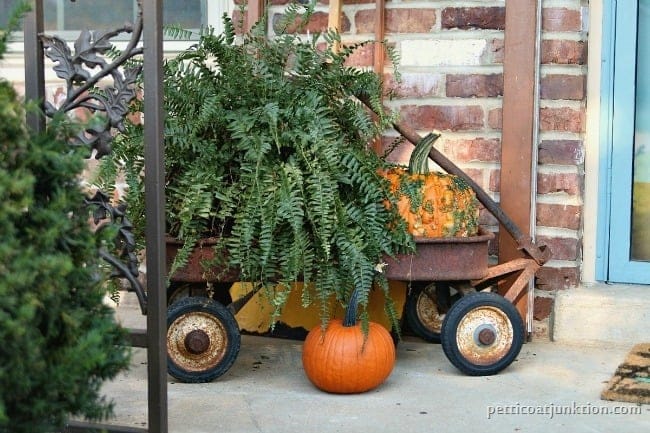 I went to the local pumpkin patch and got a whole box full of pumpkins and gourds for $14. We haven't been able to take the granddaughters yet because it's been raining every time we have them. The oldest granddaughter is on Fall break this week so I bet we make it to the patch. Tenley usually has a written list of things for us to do. I'm on Fall break too….but only for 2 days.
So, tell me how you decorate for Fall.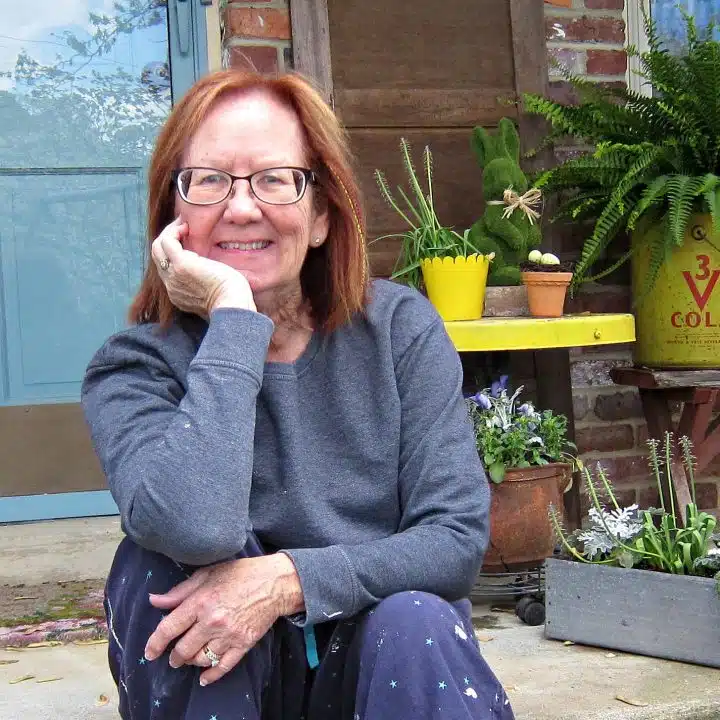 Author: Kathy Owen
Kathy Owen is the founder of the home decor blog Petticoat Junktion where she shares tutorials on painting furniture and upcycling thrifty finds into unique home décor. Her DIY projects have been featured on the Home Depot Blog, Plaid Crafts, Behr Designer Series, and in numerous magazines. Kathy's newest website is HappyHomeDIY.com