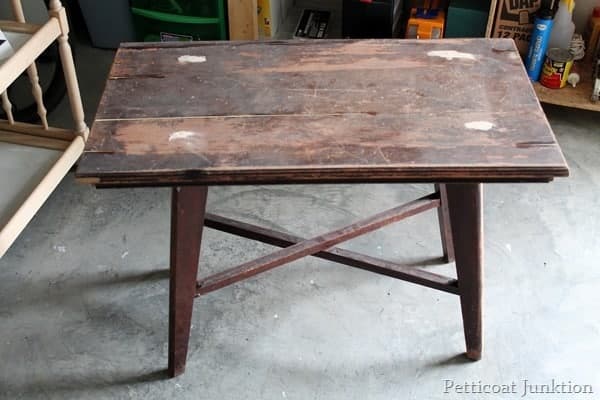 rustic meets mid century modern
It's kind-of like the Honey Boo Boo Clan meets Martha Stewart.
How's that for an analogy.
The JTS put this table together for me from….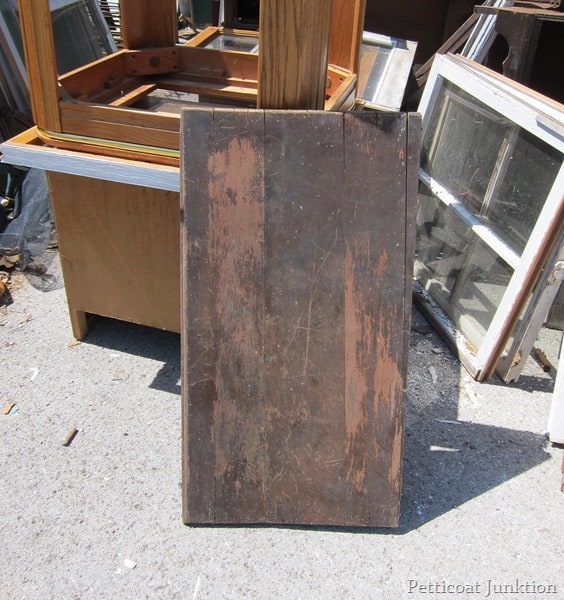 this reclaimed vintage chest top…..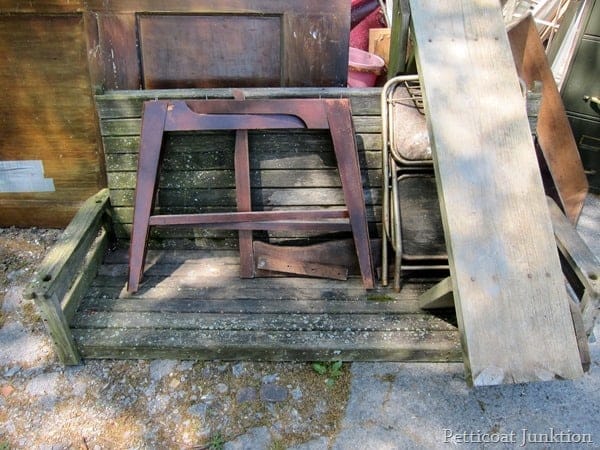 and this mid century set of table legs.
Both items came from My Favorite Junk Shop on the same day.
I never thought they would get together….really.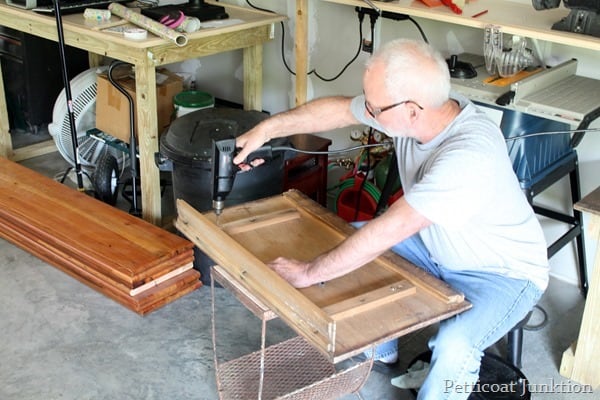 But I brought them home and the JTS glued the loose joints together on the legs (no pics ) and I set the top on the legs and adjusted….and adjusted.
And it looked like it could work.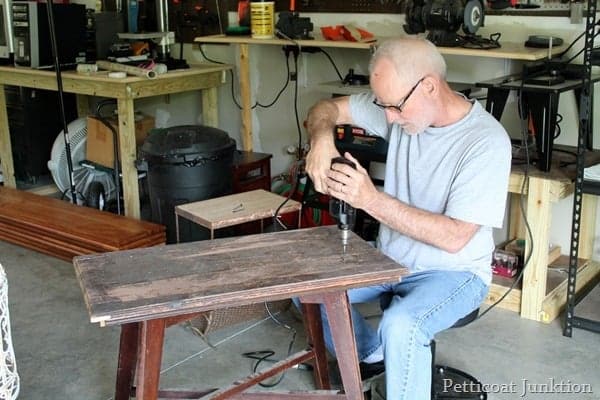 The problem was getting the table top bottom cross boards set just right on the legs so everything would be nice and even and not off center.
The legs were fully movable so they could be arranged really close together or further apart to make a square.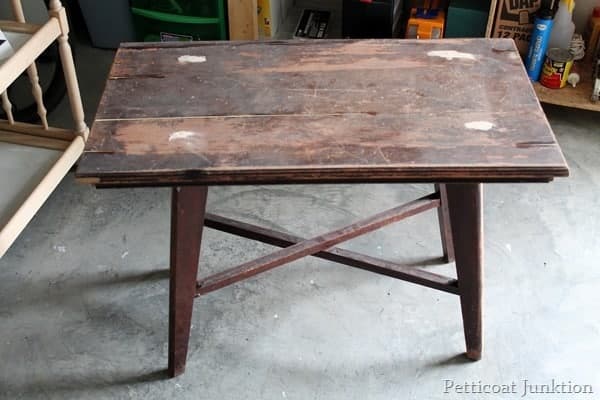 The JTS did an awesome job.
Everything is nice and centered.
He also puttied over the screws and filled the gaps between the boards with glue.
Now I get to take over!
I'm thinking of keeping the table myself.
I really like the way the two pieces look together.
So I just have to decide if I have a place for it ……and what piece has to go.
Then I get to paint
I love hearing from you.
Leave me a little note.
You only have to leave your name (first name is ok) and your email address, then your comment.
Your email address will not be shown on my blog.
Thanks for stopping by and have a great week,
Petticoat Junktion Pinterest Boards
Kathy
linking to these parties….
Thrifty Décor Chick…..Funky Junk Interiors….Tip Junkie