Time to share my latest finds and some of them are interesting to say the least. The items are from a local online auction house. Red River Auctions only has a few live auctions each year and I prefer those over the online auctions. You never know what might happen! They had live auctions weekly or twice a month until the virus hit and that changed everything. Anyway, here come the photos….
The large teapot is vintage and is a Russel Wright Iroquois pattern. I might have overpaid. It was definitely the priciest buy from this group. It cost 27.50 including the processing fee. I found prices online anywhere from $20 to 98.00.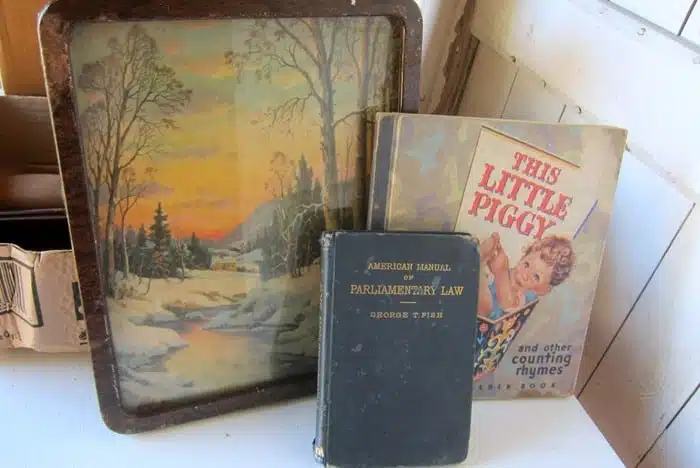 The framed art landscape is a favorite piece from the lot. It is by W. M. Thompson and is a 1937 Litho. The frame is metal and rusty in places. I may keep this piece.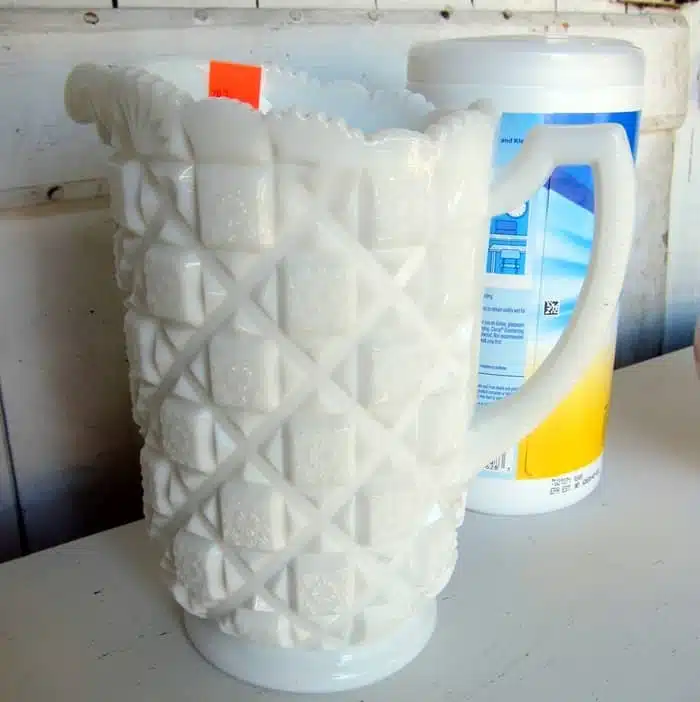 I paid $10 for the Westmorland pitcher including all fees. I will probably take it to my booth to sell. It is white milk glass, the quilt pattern.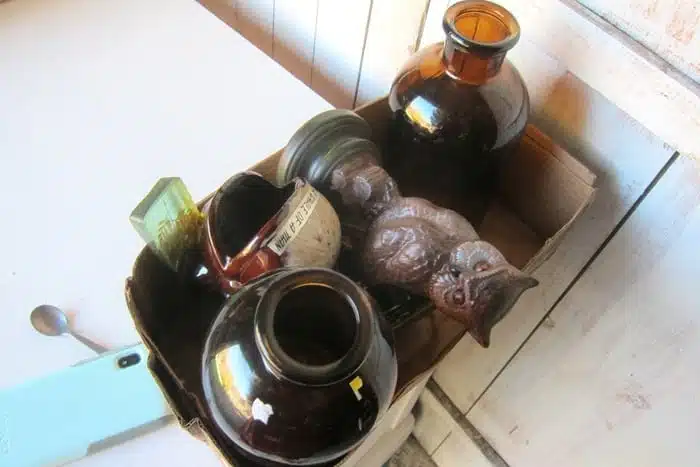 A whole box lot of stuff for $3. How about that.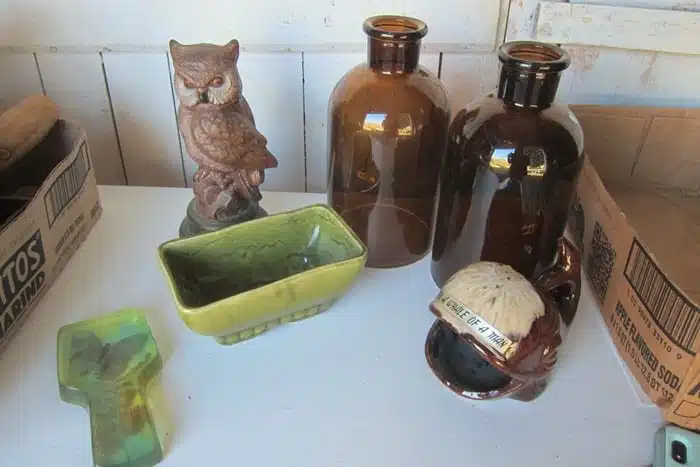 Two large brown bottles and pottery.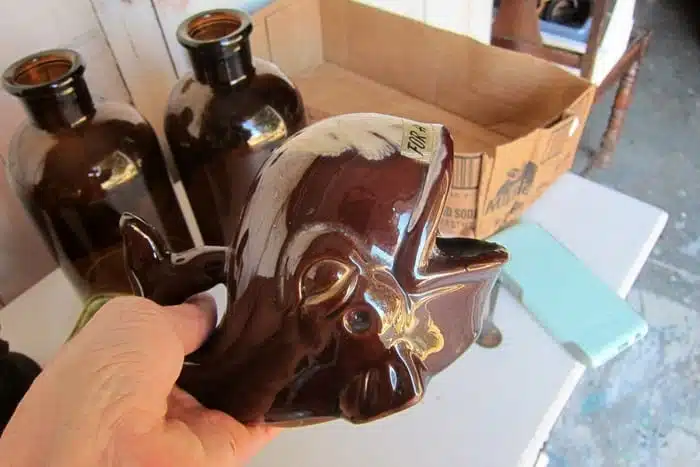 The whale has a sticker on the front that says "For a whale of a man" and the piece is an ashtray. Never seen one like it.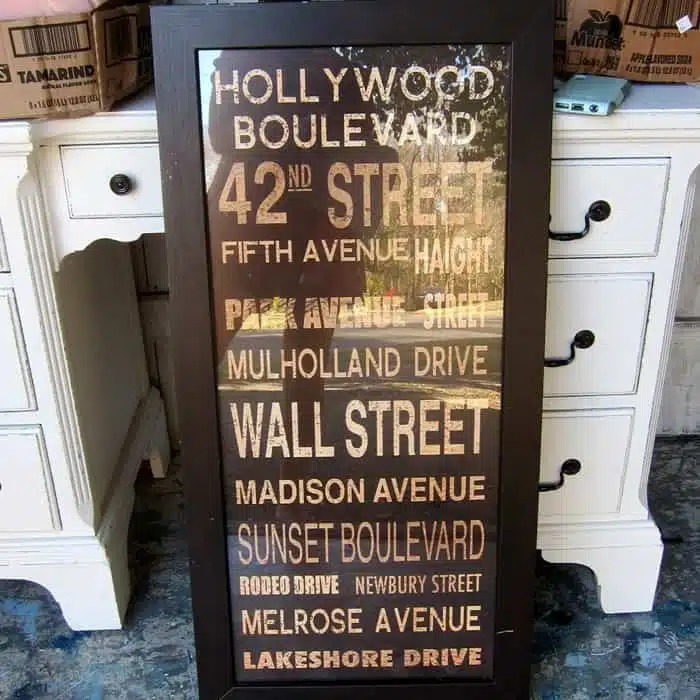 The very large wall hanging with street names was only $3. It has a few scratches on the frame but those are easily covered up or painted over.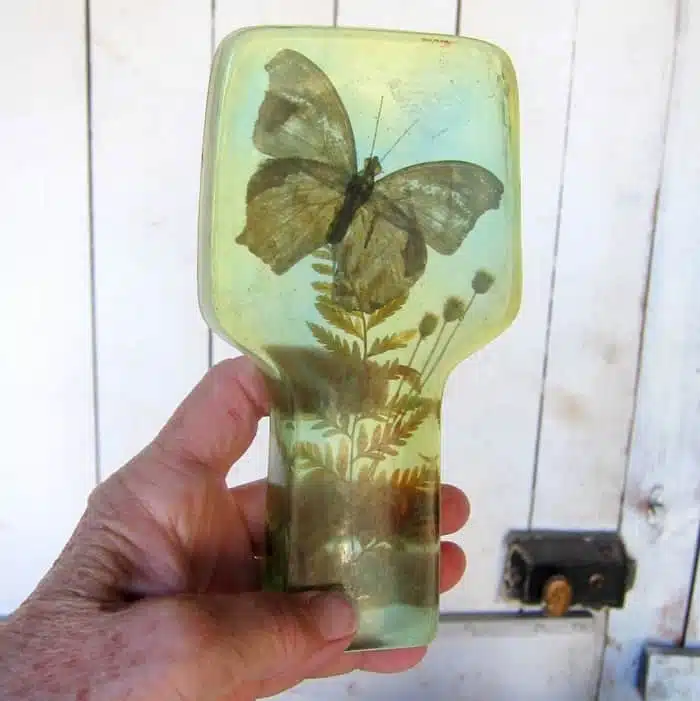 The acrylic or resin spoon rest with the encased dried flowers and butterfly is a collectible. I found several similar ones online.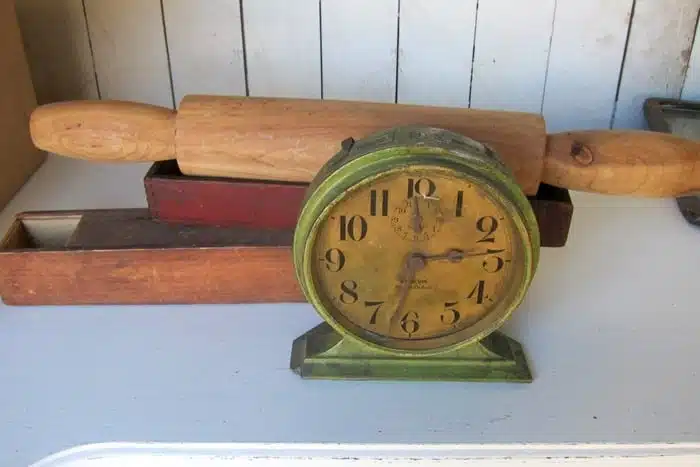 I don't think I've ever seen such a large rolling pin. Hand made I believe. The two wood boxes are nice and the rusty clock is….well, rusty.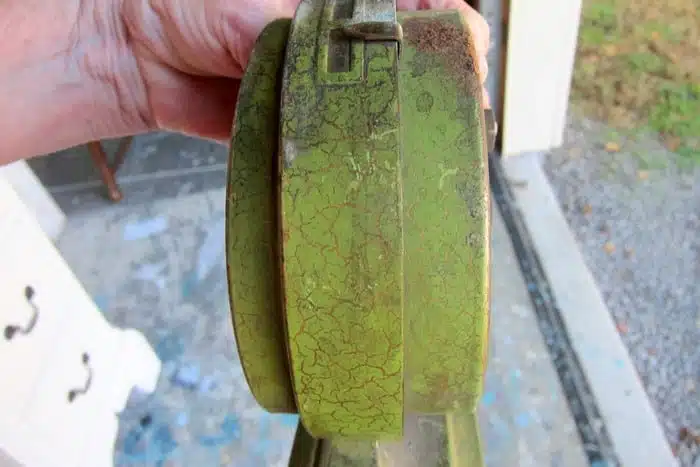 The case has crackled green paint kind of like the antique glaze painted furniture craze of the 1970's.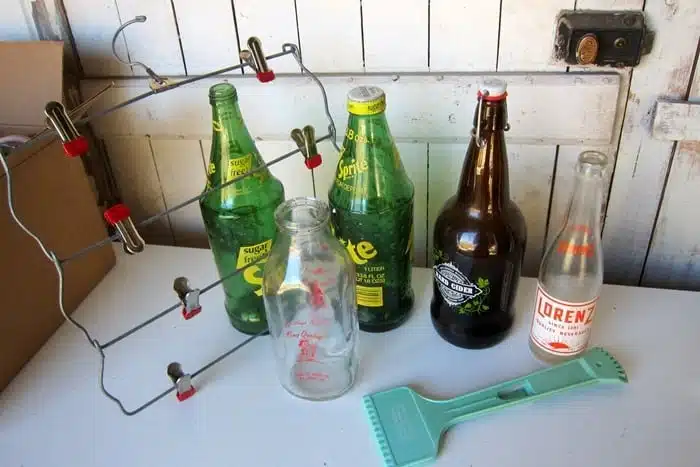 This box lot of sprite bottles, hanger with clips, milk bottle, and misc. stuff was $10.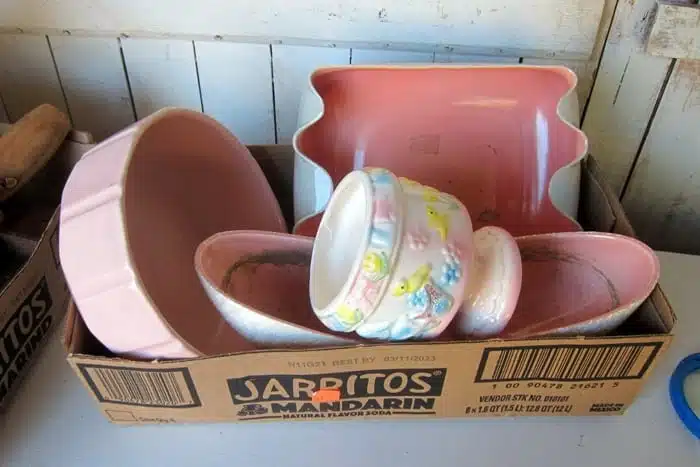 The box lot of pottery was $3. That seemed to be the magic price.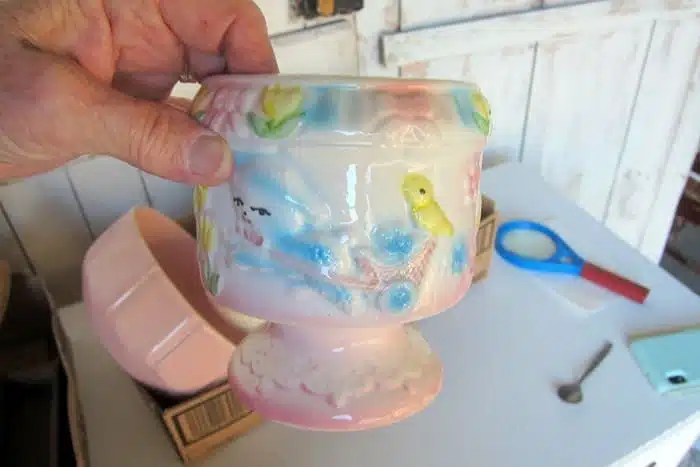 The collectible nursery planter is by Nancy Pew.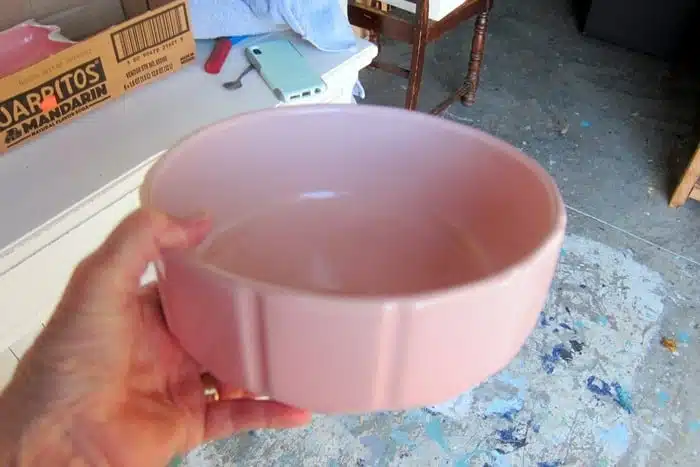 The large pink pottery bowl is another favorite of mine.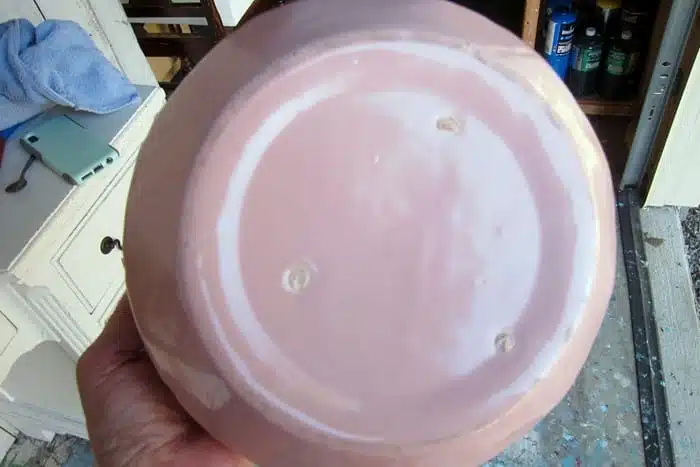 No chips or dings and no markings on the bottom either. Hum……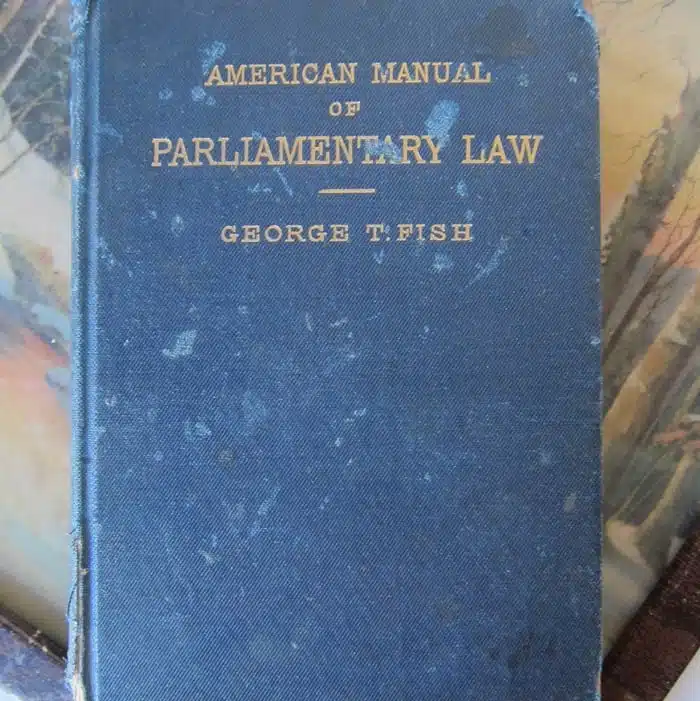 This small book was in an earlier photo. It was published in 1888 and is in pretty good condition considering how old it is.
That's it. What did you like?? Thanks for being here, Kathy
Author: Kathy Owen (Petticoat Junktion)
Kathy is the founder of PetticoatJunktion.com, a home décor blog focused on repurposing and upcycling furniture, old hardware, rusty stuff, and thrifty finds into unique home décor. Kathy's projects have been featured on the Home Depot Blog, Plaid Crafts, Behr Designer Series, and in numerous magazines. Read more about Kathy here.