disclosure: affiliate links may be used in this post.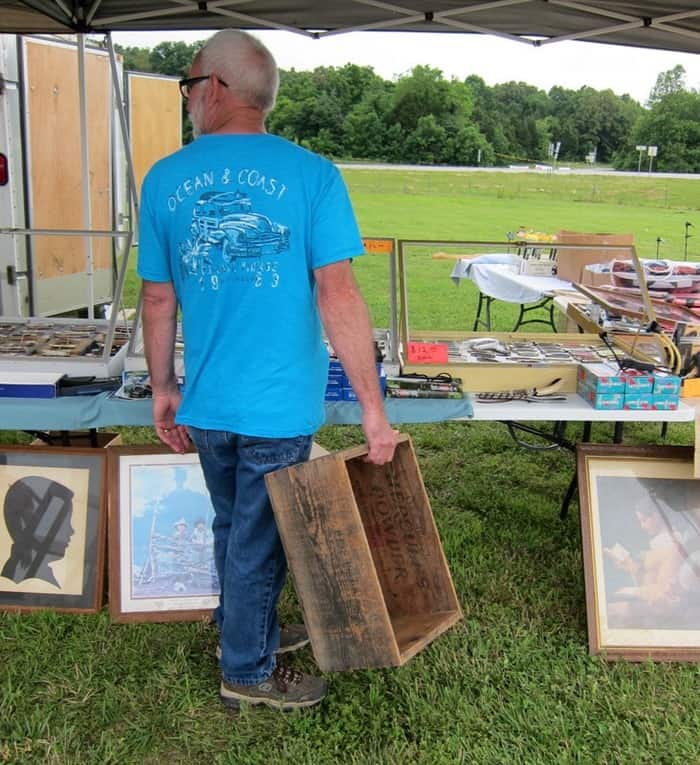 400 Mile Yard Sale Buys
The JTS is a good man. He totes my yard sale finds around and treats me like a Queen. This was one of our first stops on the 400 mile yard sale that runs through Kentucky on highway 68.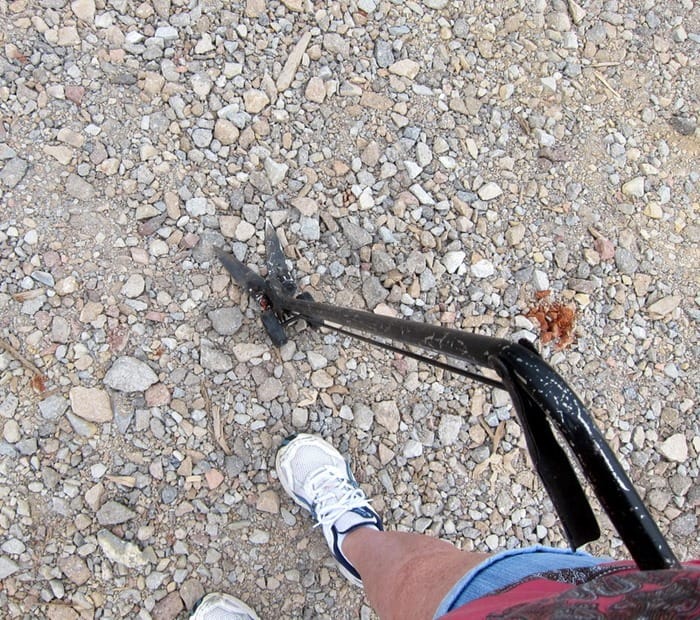 I bought the $2 weed trimmer for the JTS to use. I'm not as nice to him as he is to me. I haven't seen one of these but hubby said he has and even used a similar one in his younger days. I really just thought is was a fun piece. Don't know what I'll do with it. No weed trimming for me.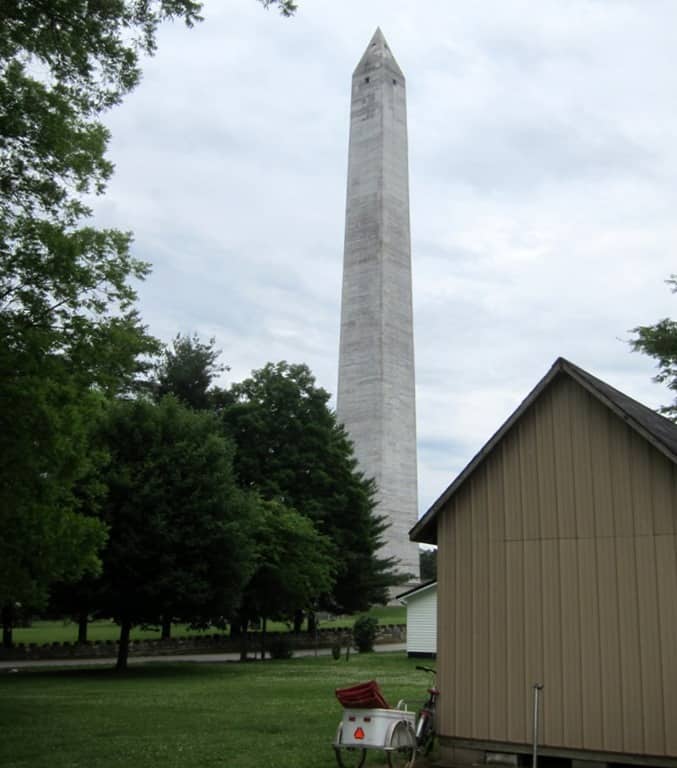 One of my favorite parts of the trip is driving by the Jefferson Davis Monument in Fairview, Kentucky. It is a strange sight in the middle of the country. Fairview has a population of 286 people.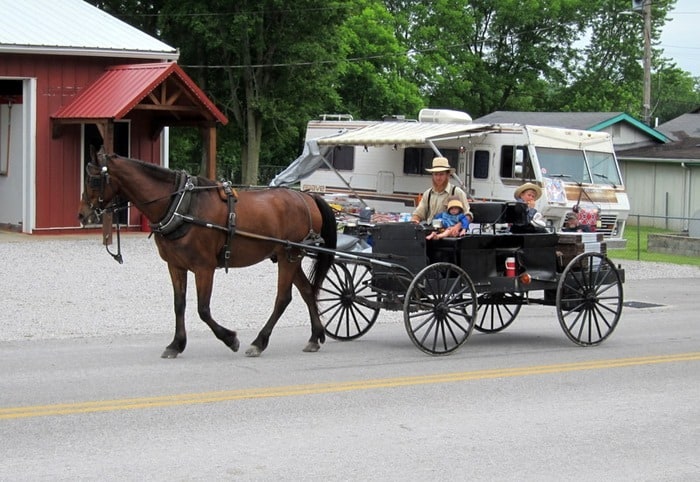 Another sight along Kentucky highways are the Amish horse and buggies.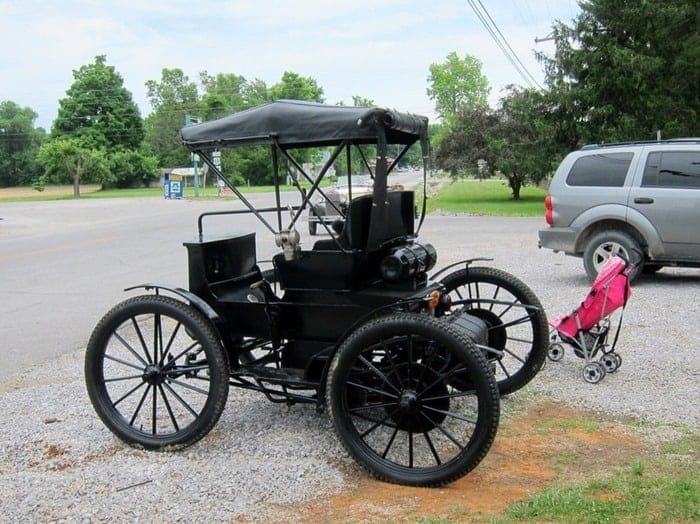 One guy was offering rides for $2 in his antique car.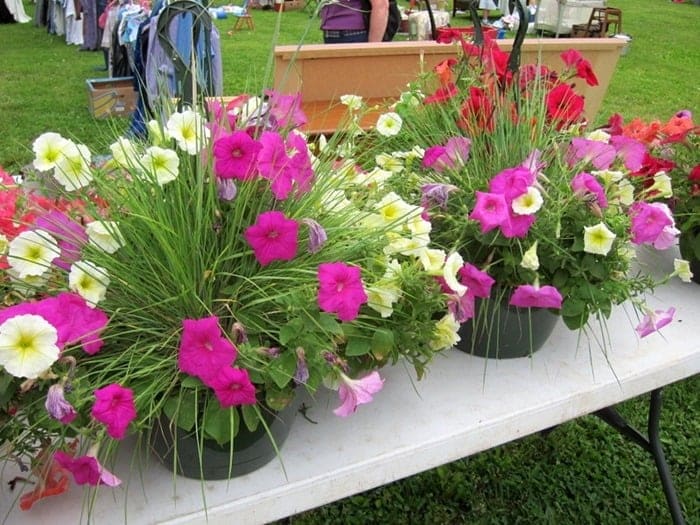 I bought the two hanging baskets for $6 each. A steal.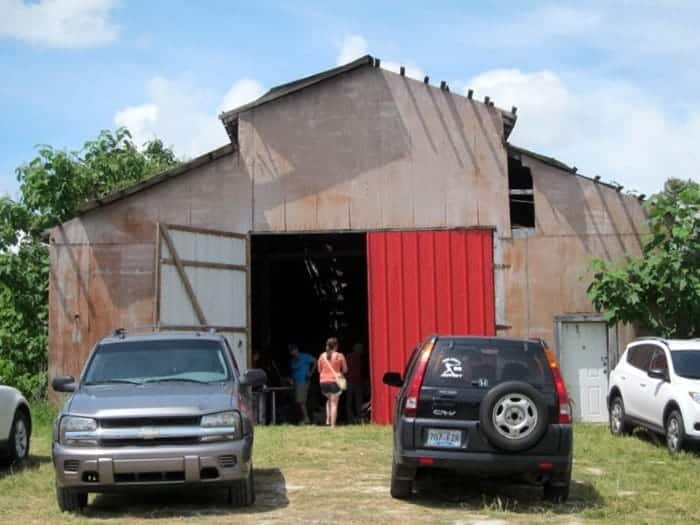 Another Yard Sale Stop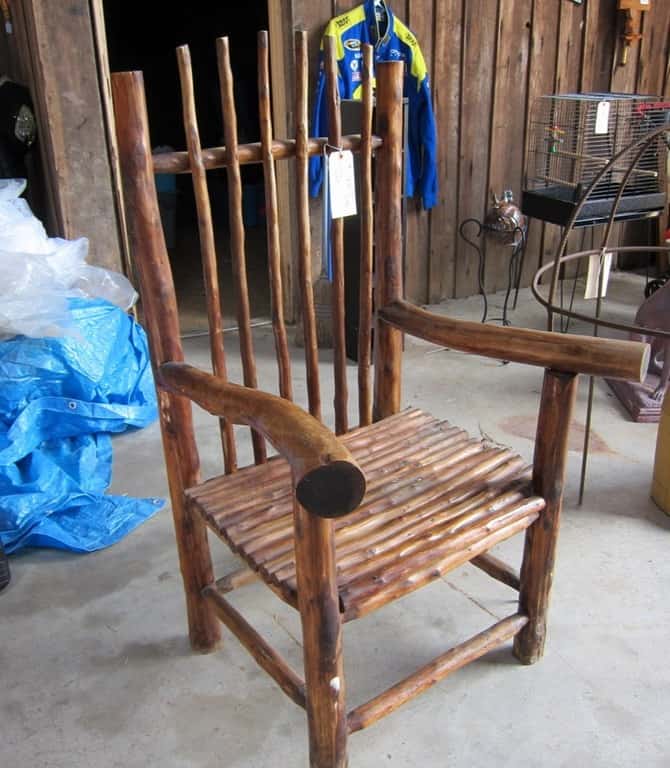 This chair was priced at $300. I'm guessing it didn't sell.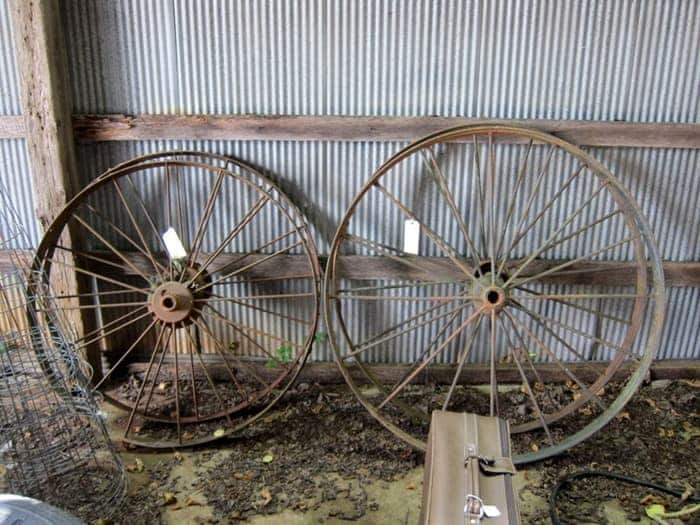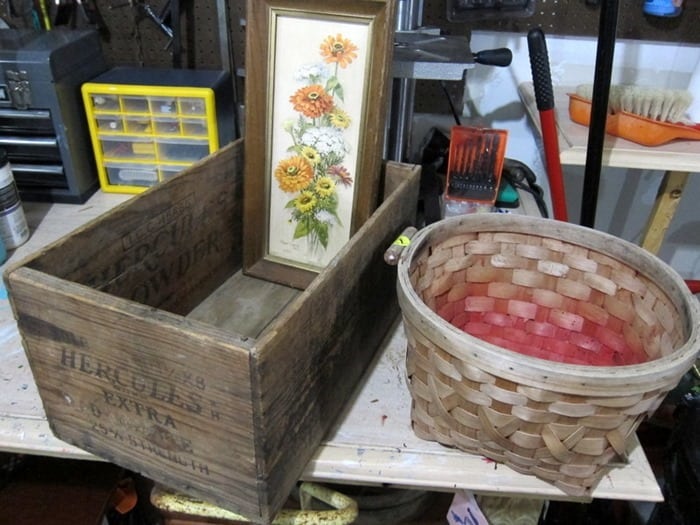 I bought the wood crate for $10, the basket for $1, and the framed print for $2. I like the colors in the print. May paint the frame to spruce it up some.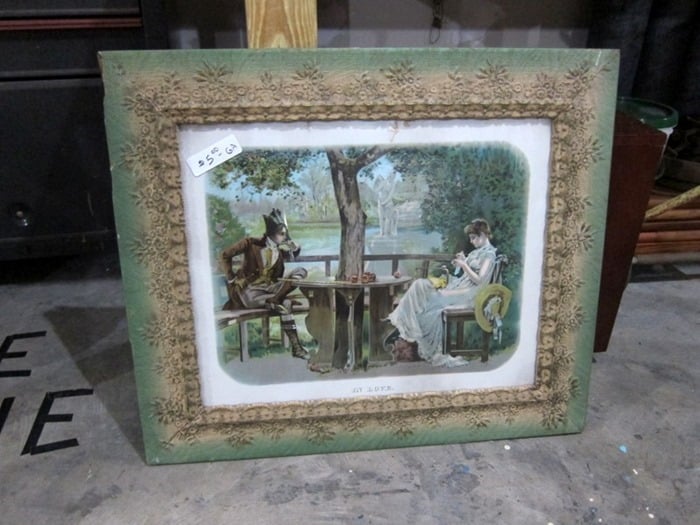 This antique frame and print was probably my best deal of the day….$5….really.
The bright colors in this unframed print/cheap art work were calling my name….50 cents.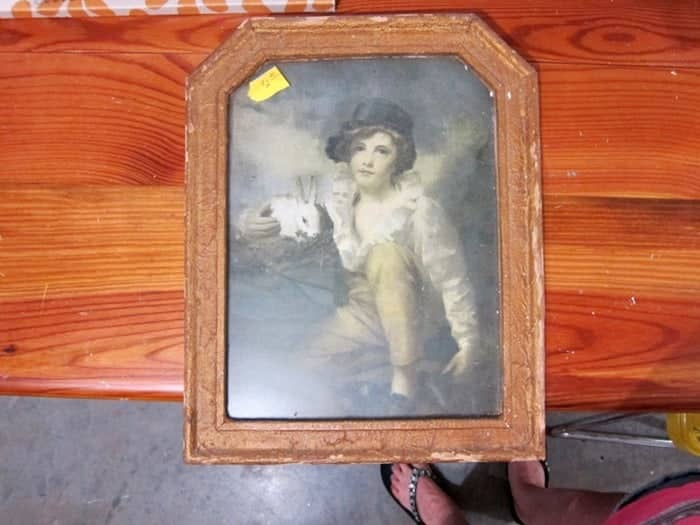 The boy and rabbit framed print was $2.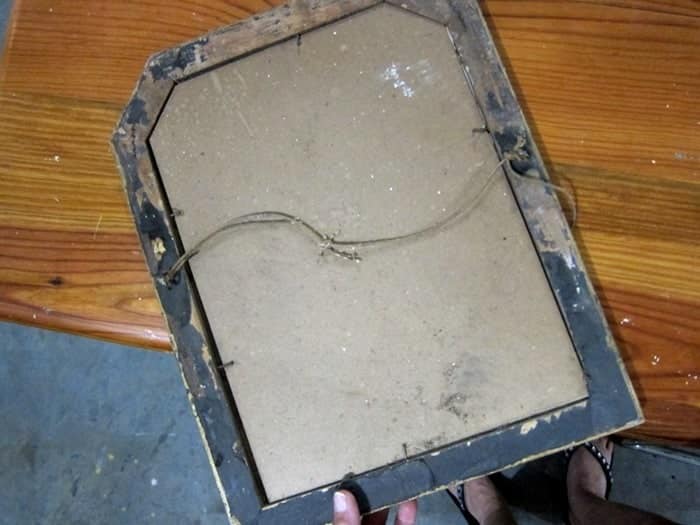 The frame is an antique.
I have to say I was disappointed in the 400 mile yard sale this year. In fact it's been going down hill the past two to three years. I did get some good buys and we only traveled about 80 miles of the 400. Maybe other areas of the yard sale are better?
What do you think of my purchases…I got some deals didn't I.
Have a great day.