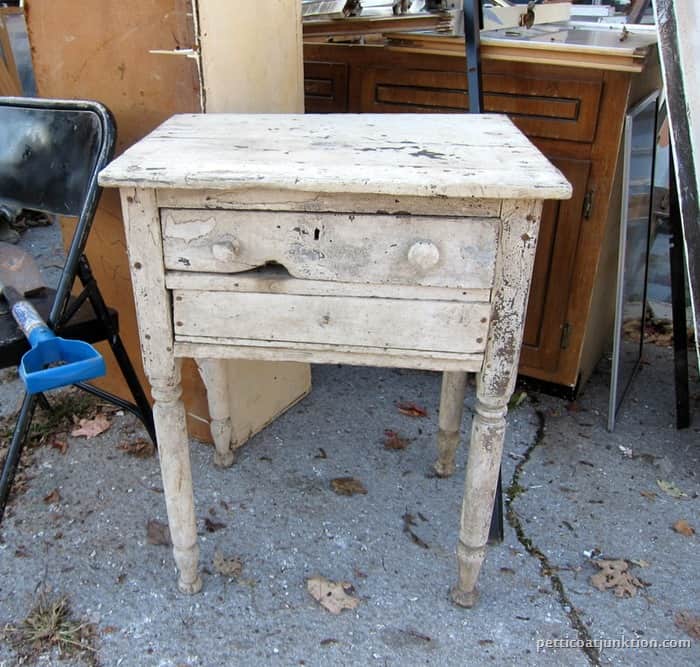 Shabby Antique Handmade Table With Chippy White Paint
Hey Guys! If you didn't visit yesterday then you were a little surprised huh? Petticoat Junktion has a new sassy look. I'm loving it and I want to say a big THANK YOU to everyone who commented on the new look yesterday. I wasn't sure if ya'll would like the change but apparently you like it as much as I do. Yippee!
Now on to the topic of the day. Junk shopping. Yep, I made a trip to My Favorite Junk Shop on Friday. We usually get the granddaughters on Friday afternoon but they were going home after school to carve pumpkins with their dad. Sweet.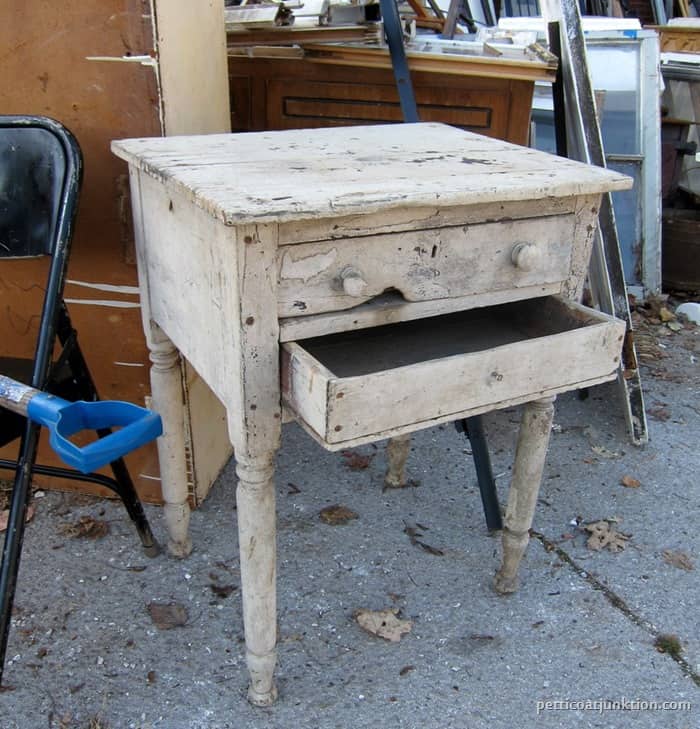 I bought this table for $15. I know, what was I thinking.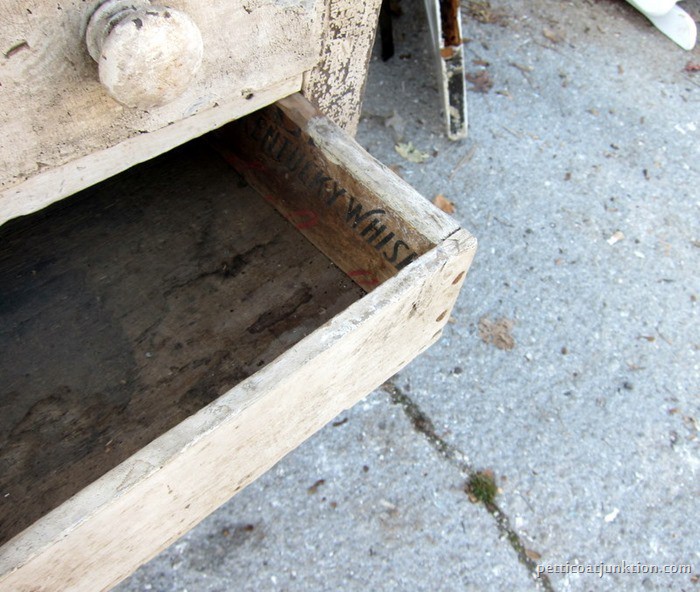 Well, I'm thinking I will clean it up and leave it as is. I love the chippy paint and hope it doesn't all come off during the cleaning process. I took a photo of the inside of the drawer so you could see that it was made out of a box or crate. I'm not really sure. I bet this piece is pretty old.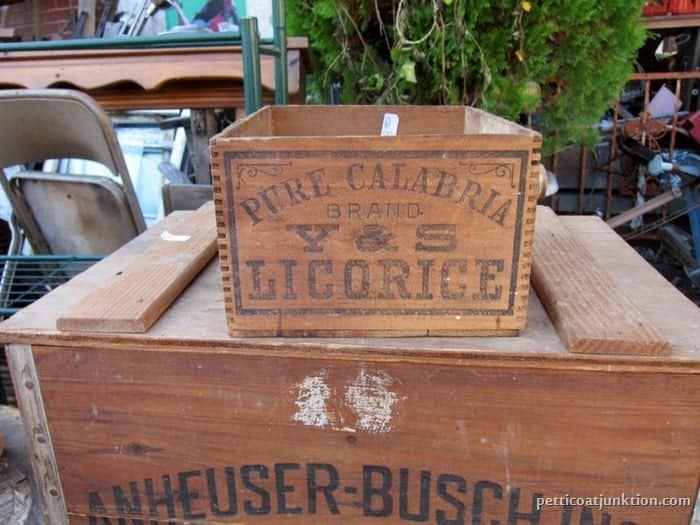 I got the Licorice box too. I did a little research on it and it appears to be from the 1880's. It doesn't appear that old to me so could be a later year?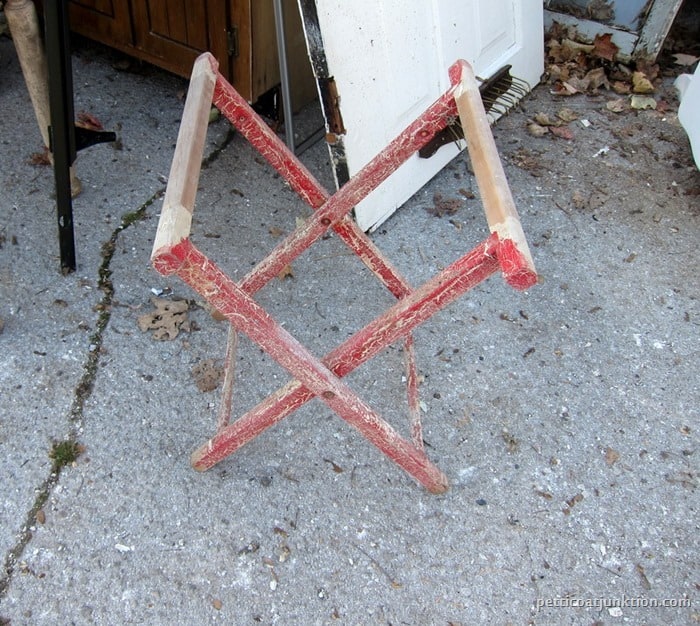 I couldn't resist the red chippy paint on the camp stool……minus canvas seat. I guess it was chippy paint day.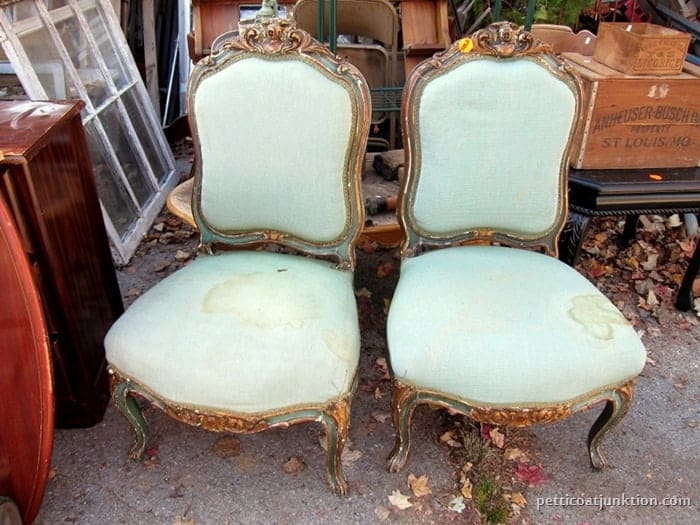 The pair of chairs were gorgeous at one time but are definitely a little stained and beat up now. They were a deeper turquoise than this. The photo doesn't show the color well at all.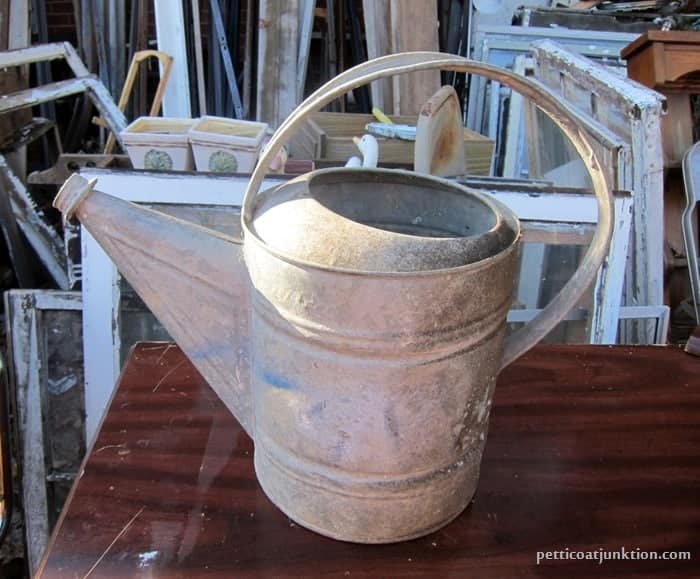 I got this beat up watering can too. Don't know how I will repurpose it but I bet it makes an appearance at Christmas time if not before.
And that's it. If you didn't get to take the tour of the new blog theme yesterday then just click to see these pages. I think you will be impressed! Home, Furniture  Projects, Flea Market Finds,  DIY Products .
And don't forget to click here and enter the giveaway for the HomeRight Finish Max Paint Sprayer.
See you tomorrow,