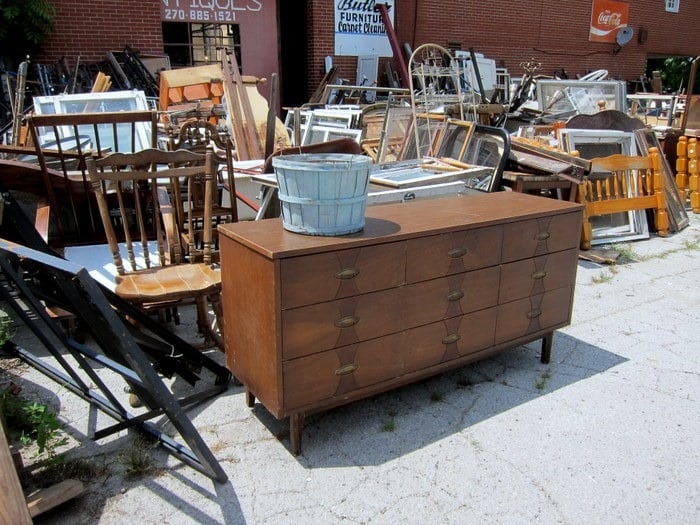 Mid Century Modern Furniture
I've been cleaning up and organizing my workshop…go ahead laugh….I know you want to. I really have and it's almost all organized! I'm trying to not to go crazy buying stuff anymore. It has to be things that wow me. The mid century modern dresser wowed me. This piece will look awesome painted. No, I don't have a plan yet. Maybe you guys could help me out. I also bought the beachy blue basket sitting on top of the dresser.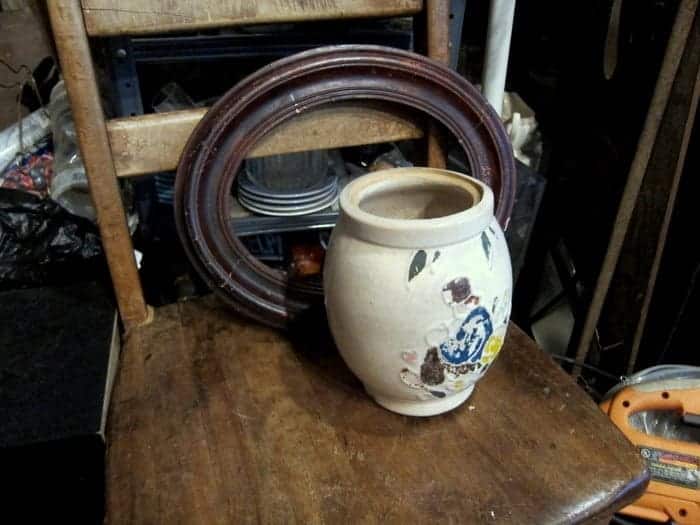 I got the oval frame and the chippy, topless, McCoy cookie jar.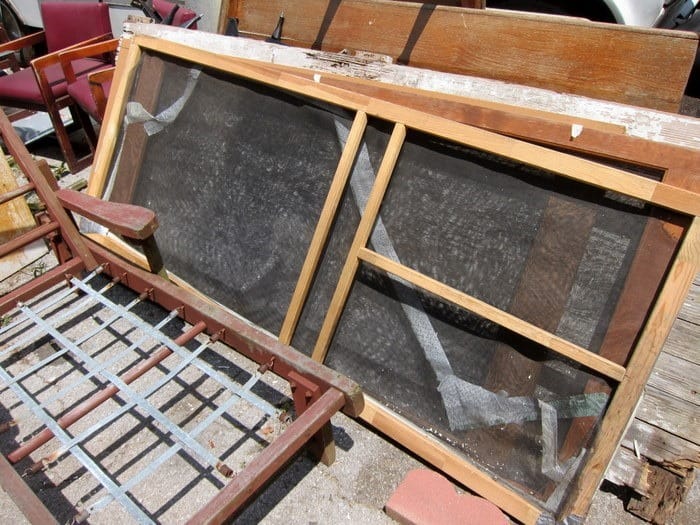 The screen door looked too new.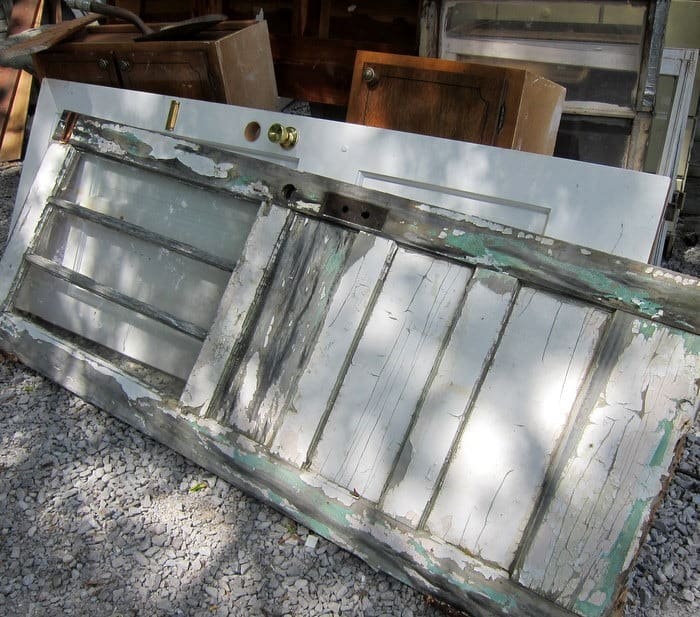 The perfectly chippy door is still at my favorite junk shop waiting on a buyer.
Petticoat Junktion is a participant in the Amazon Services LLC Associates Program. As an Amazon Associate I earn from qualifying purchases.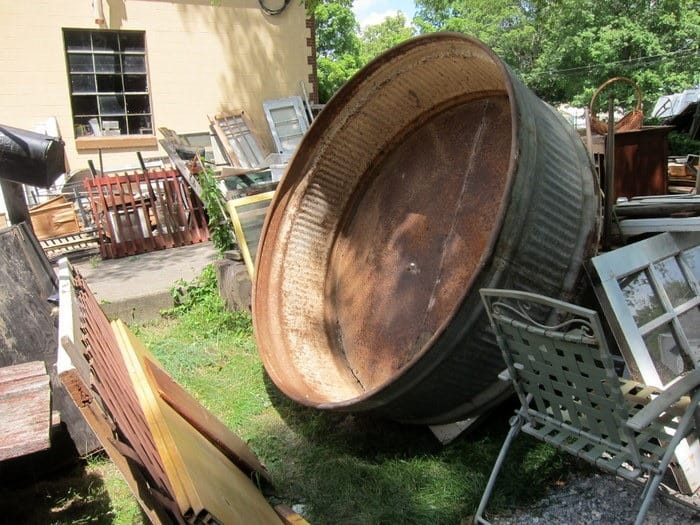 What do you think about this big bathtub, hahahaha. That's what I'm calling it …a bathtub. Not sure what it was originally and the JTS said he didn't have a clue either.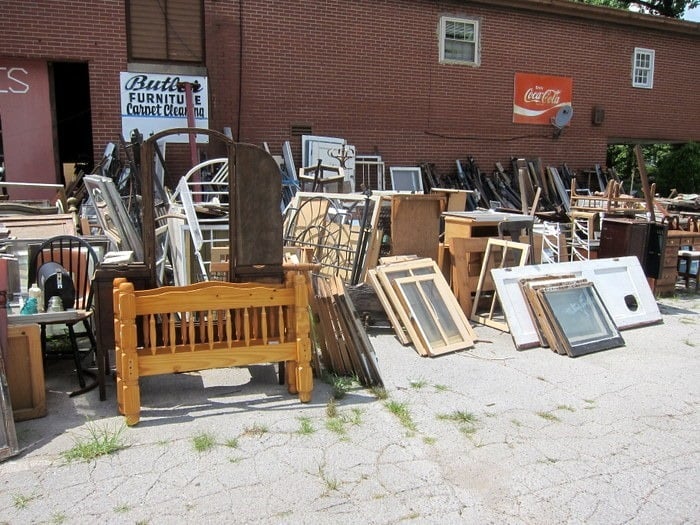 See why this shop is my fav.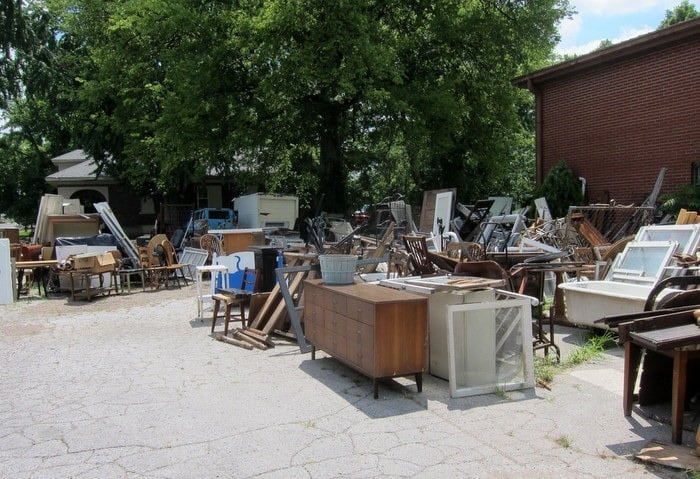 Butler's Antiques, that's the real name of the shop, is a Junkers paradise. That's all I have for today. What do you guys think of my finds? See you next week.
A lot of you ask about My Favorite Junk Shop so here is the info…..Butler's Antiques, 17th and Walnut Street, Hopkinsville KY 42240  phone (270)885-1521. Butlers is about 40 minutes from my home in the Clarksville area. From downtown Nashville the drive is about 1½ hours Store hours are Monday- Saturday, 9-5 or 6 depending on daylight hours and how busy the shop is. The shop is closed every 4th weekend from Thursday-Sunday but you  you can find them at the Nashville Flea Market that weekend!