I know some of you were a little frustrated with me yesterday.
But I did promise (kind-of) to share pictures of my junk finds with you today.
And I am!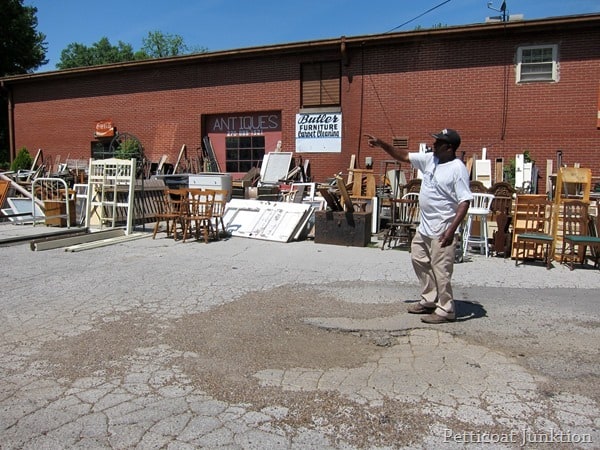 This is Mr. Butler.
He's the owner of My Favorite Junk Shop.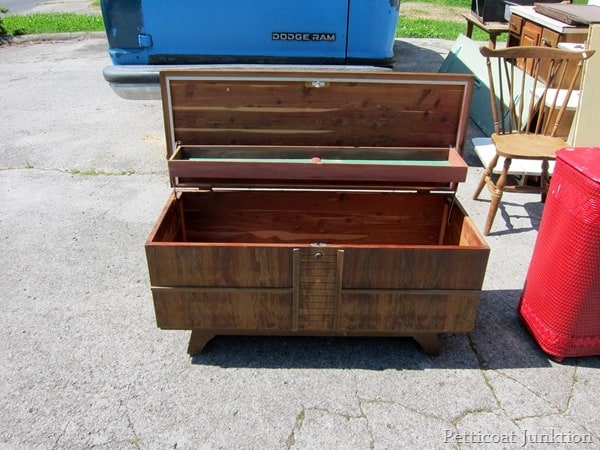 I came home with this mid century modern cedar chest.
It has a drawer inside that needs a little sprucing up….and of course paint for the outside.
Overall, it was in pretty good condition.
Petticoat Junktion is a participant in the Amazon Services LLC Associates Program. As an Amazon Associate I earn from qualifying purchases.
I really like the lines and am anxious to get it painted.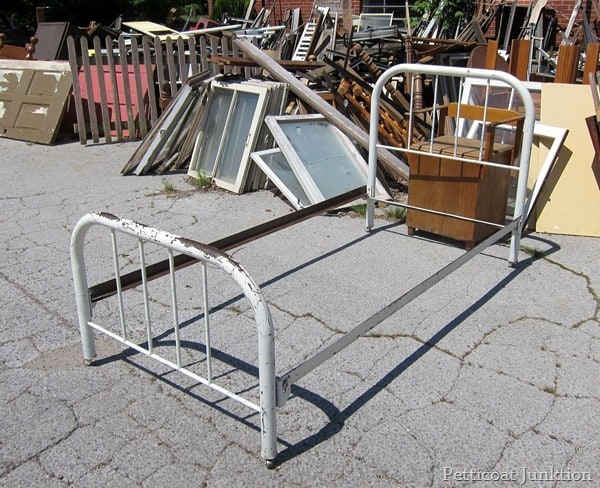 The chippy white metal bed reminded me of the hospital.
But it did come home with me.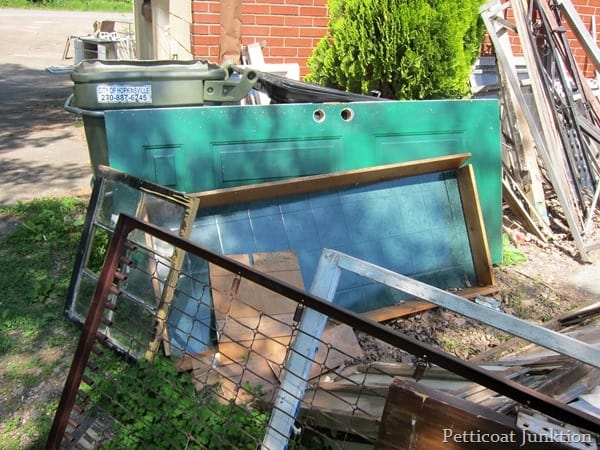 Really liked the green door but left it at Butler's.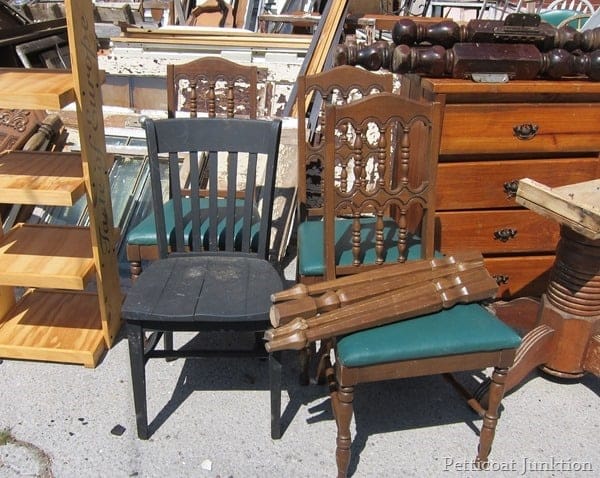 I got the 3 chairs with the nice curvy details on the seat backs.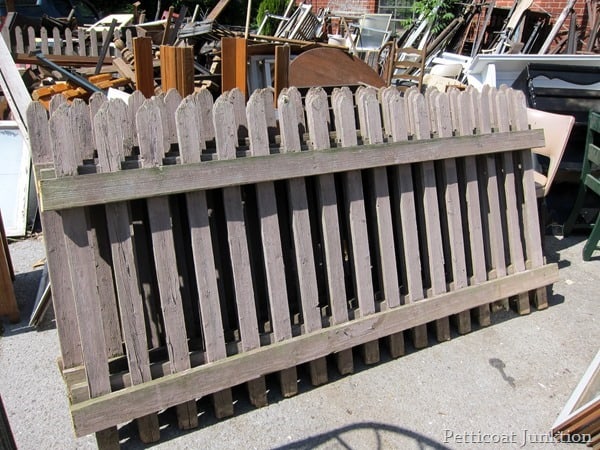 The fence panels were really neat but I didn't get them either.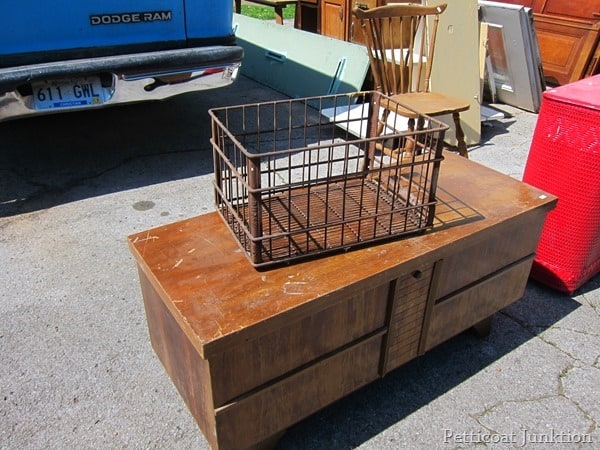 The rusty iron crate is mine now
It says DURST on the side but couldn't find any info on it.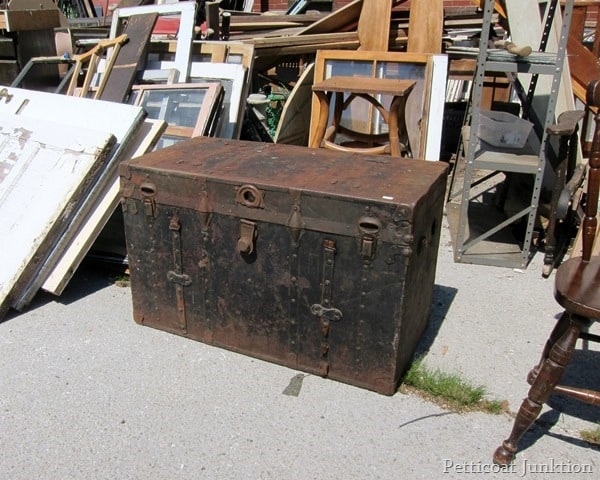 Very large metal trunk that I passed up.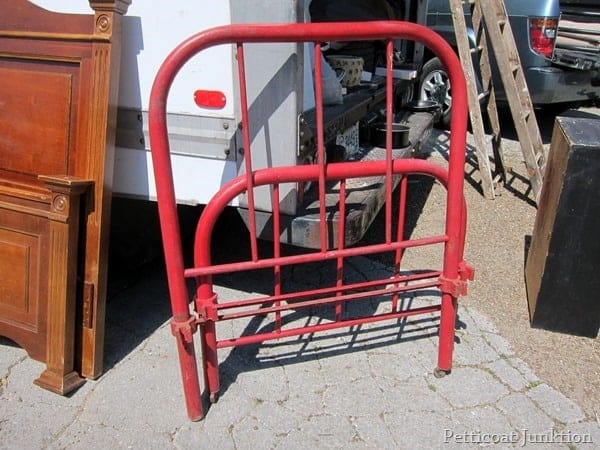 You guys know how I love red so I came home with this bed.
Hey, that rhymes.
The bed had no frame, was missing a wheel, and some of the iron rail attachments were broken.
It was still love at first sight.
Don't know what I'll do with it yet.
Any ideas for me?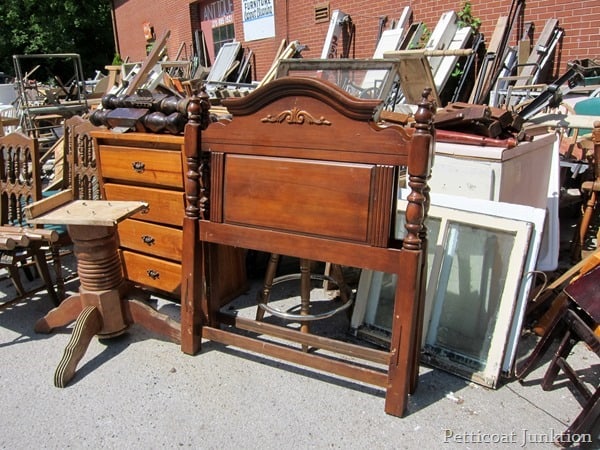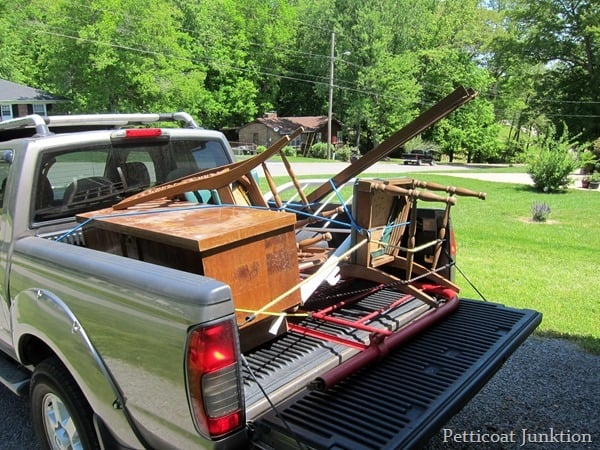 At home getting ready to unload my treasures.
Don't know what I would do if I couldn't go junk shopping occasionally.
It's a good stress reliever!
Leave me a little note below.
I love hearing from you.
You only have to leave your name (first name is ok) and your email address, then your comment.
Your email address will not be shown on my blog.
Thanks for stopping by and have a great week,
Petticoat Junktion Pinterest Boards
Kathy
linking to these parties….
.Funky Junk Interiors…Southern Hospitality Thrifty Treasures