Cast Iron Cauldron Pot Is The Perfect Flower Container
I made a quick trip to my favorite junk shop last week and picked up just a few things. The cast iron cauldron pot or kettle or whatever you call it was my best find.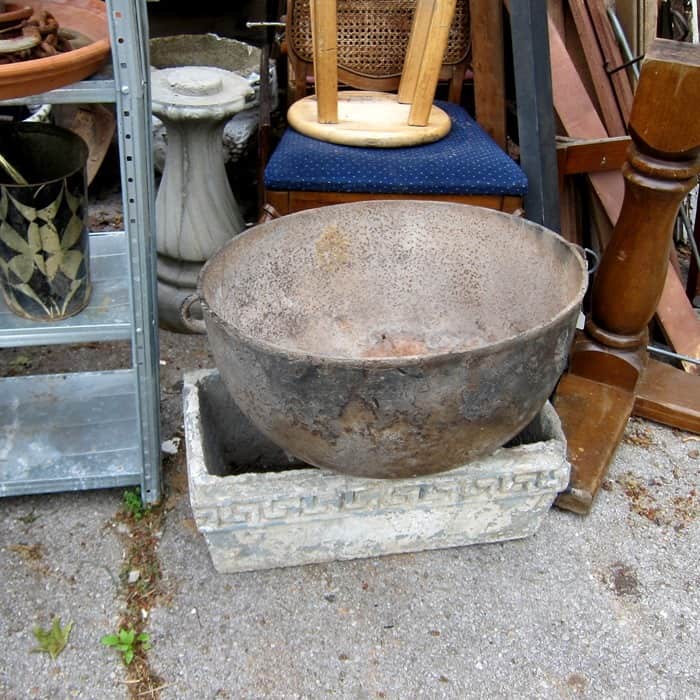 These large vintage iron pots are in demand. They make great outdoor plant pots. I took this one to the shop to sell. If I don't get the price I want for it then I'll bring it home and use it myself.
I have a lot of outdoor planters already. I paid $35 for the iron cauldron pot. I wasn't sure what to call the large iron pot so I Googled it. Turns out it would be a cauldron if it had a handle and a lid. I think I'll just call it an iron pot.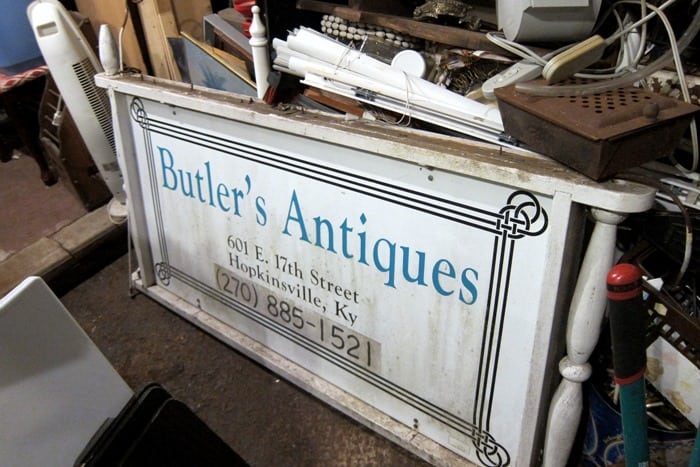 I was in one of the back rooms at my favorite junk shop and saw this sign for the junk shop. I don't know if it fell down or what but it has all the shop information on it, where you can find it and the phone number. The hours are 9-5 Monday-Saturday.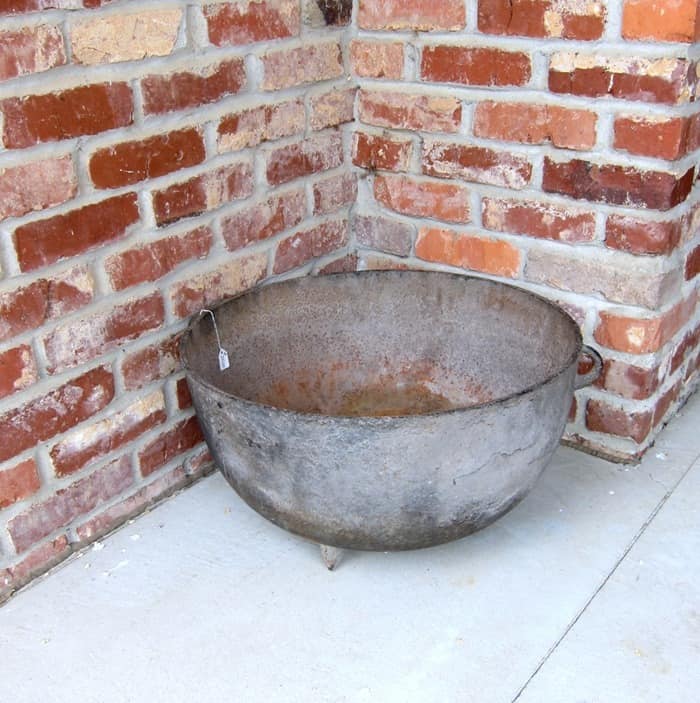 That pot is darn heavy. I unloaded it and set it in the carport until I could get it to the shop. The JTS had to help me load it again.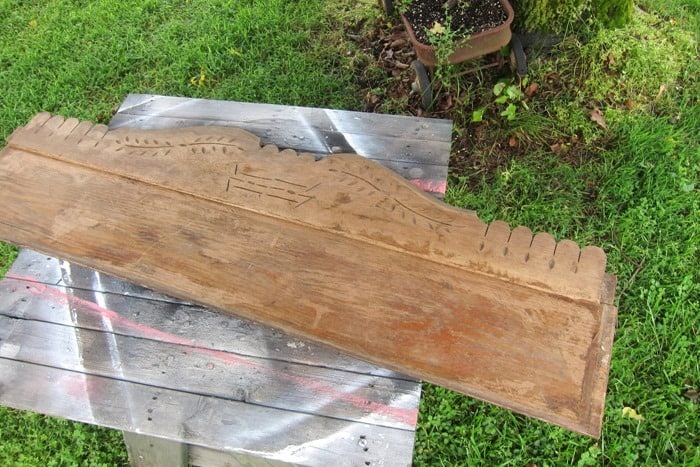 I bought this oak piece for $5. I think it was part of a headboard or footboard. The spoon carved details are lovely and remind me of Eastlake furniture.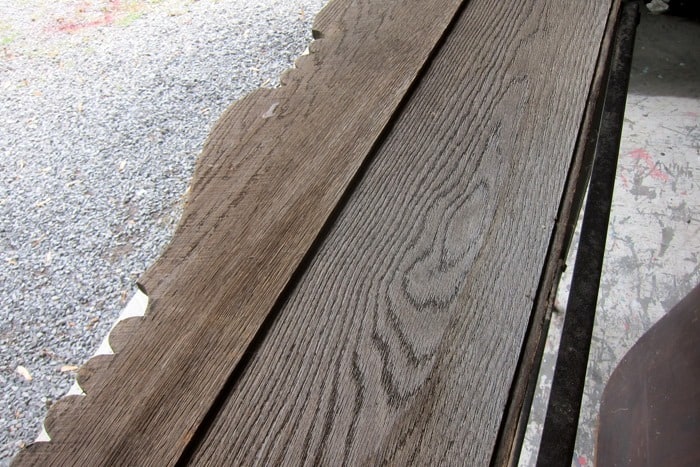 This is the backside. Looks pretty old.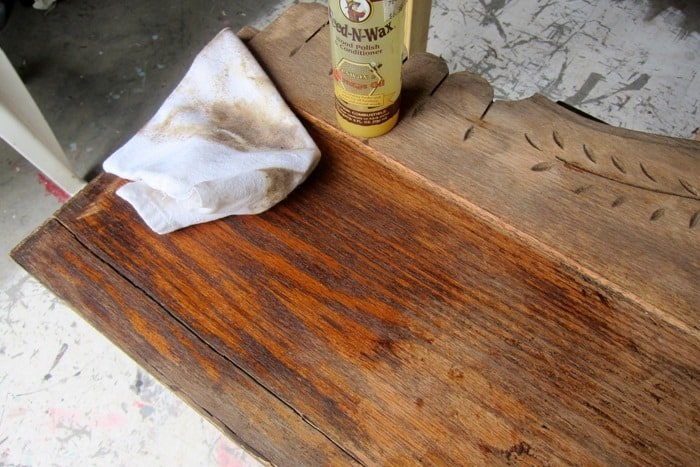 I cleaned it with plain water then once it was dry I used that miracle stuff called Feed n Wax from Howard's ( find it on Amazon here, affiliate link) It really renews the finish.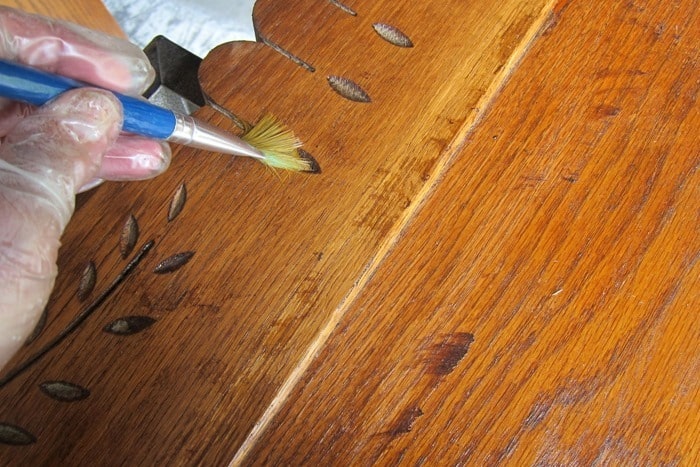 A small brush was a big help for getting the Feed n Wax into all the small details.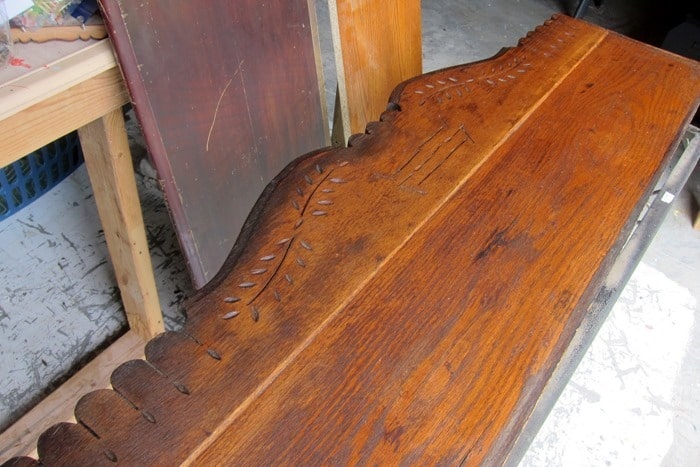 I think this piece would make a great sign or maybe a furniture guru could add it to a custom piece.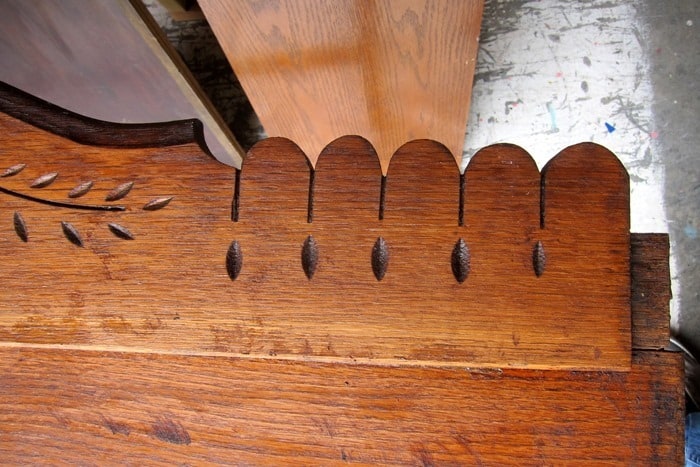 I took it to the shop also. Price is $28. Not bad.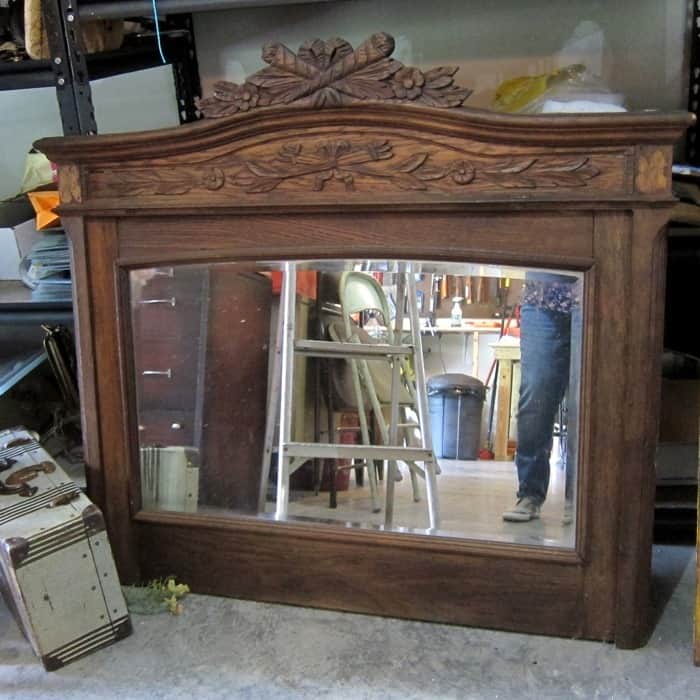 I don't know if you guys remember this awesome mirror the JTS got at an auction. He paid $25 for it. Pretty good price. The mirror is large and it's heavy. I cleaned it up with Feed n Wax too because it was a mess. I haven't got it to the shop yet.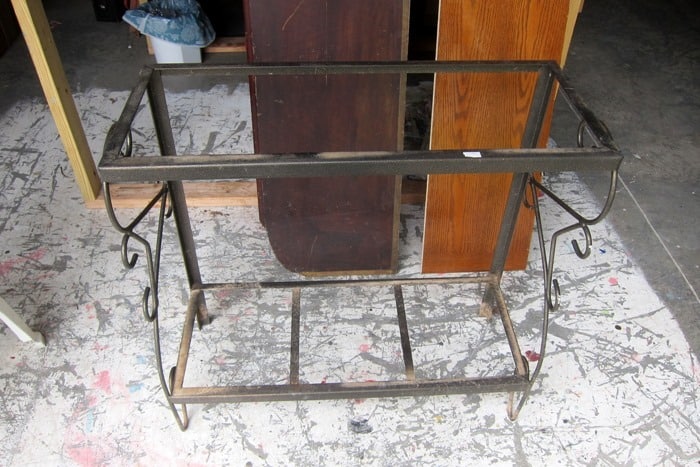 My last purchase from the junk shop on this trip was an aquarium stand. You guys know I like these because they make great tables.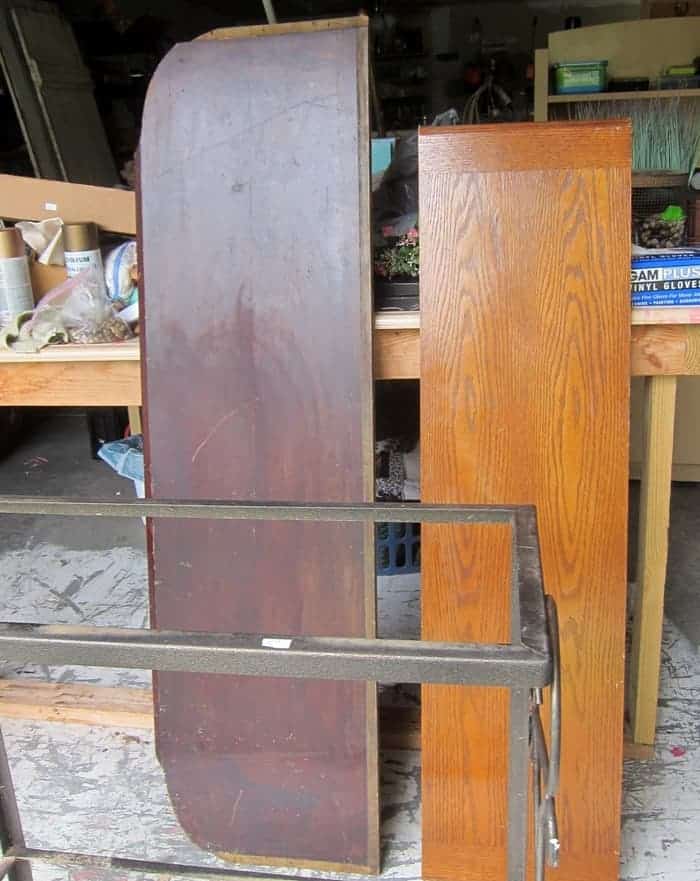 I found these two pieces of wood in the workshop and they will be the top and bottom. Not sure of the plan but I think I'm going all white. I'll spray paint the iron frame white and paint the wood top and bottom white. Maybe do some faux distressing with my FolkArt distressing block.
If you have some table ideas I would love to hear them. I didn't realize I had made four aquarium stand tables until I started searching through old posts.
You can see the tables by clicking the links below. I think the second one is my fav because of the reddish base and the weathered look top, or maybe the fourth one is my favorite, hard to choose.
DIY Aquarium Stand Tables
1. How To Make An Outdoor Plant Table
3. Black Dog Salvage Painted Table
Tomorrow is Thrift Store Decor Tour Day. My project is metallic, two colors. Leave a note if you have anything you want to share or just to say hi. See you tomorrow. Have a great day, Kathy