Fun Finds To Upcyle
I made a trip to the junk shop yesterday. I found a bunch of cool stuff to upcycle and repurpose. Some of my finds will make their way to the front porch and be used as plant stands or containers. I haven't bought any potted flowers or plants yet because they haven't been on sale. Maybe they will be on sale for Memorial Day?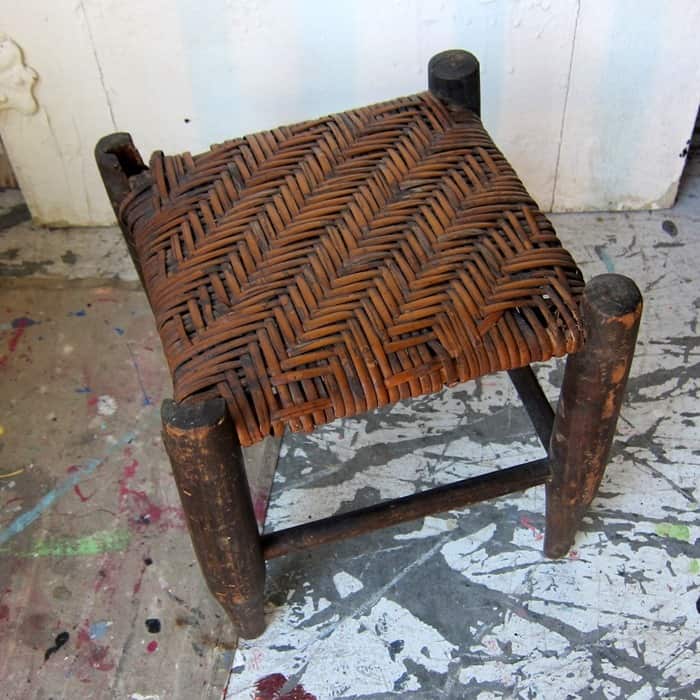 This cute little stool might become a plant stand. It's a mess with broken strapping and broken legs. I still had to have it. Too cute. $3.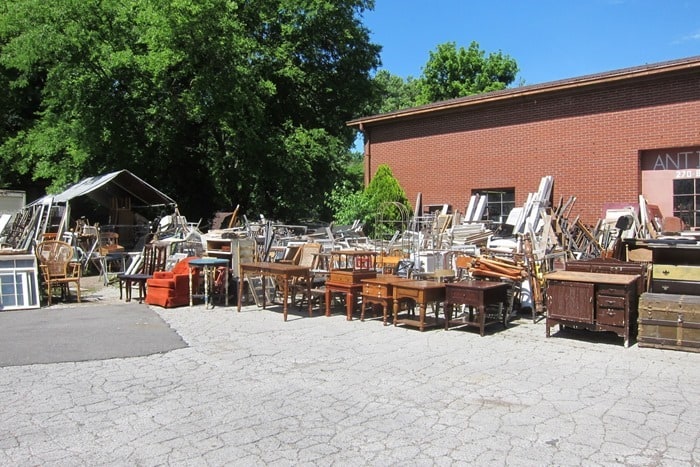 You guys who are regulars know what this place is….my favorite junk shop.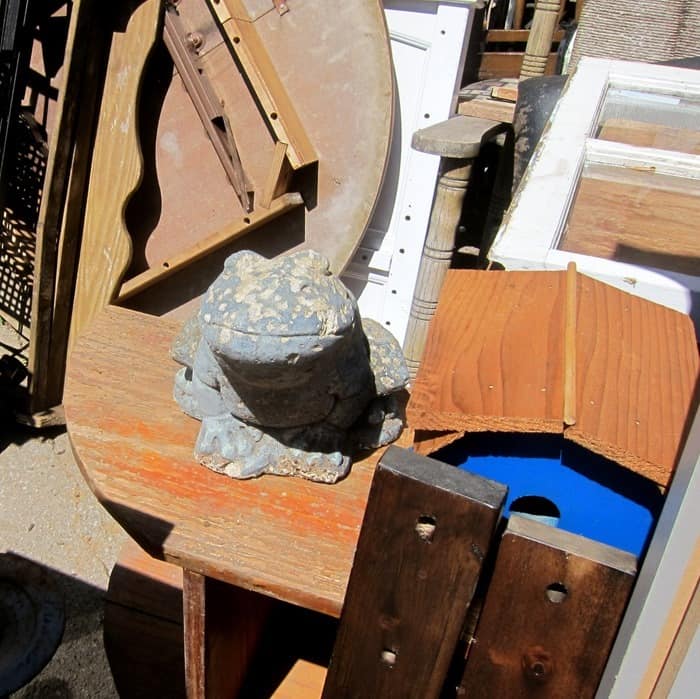 I liked the frog but left it at the shop.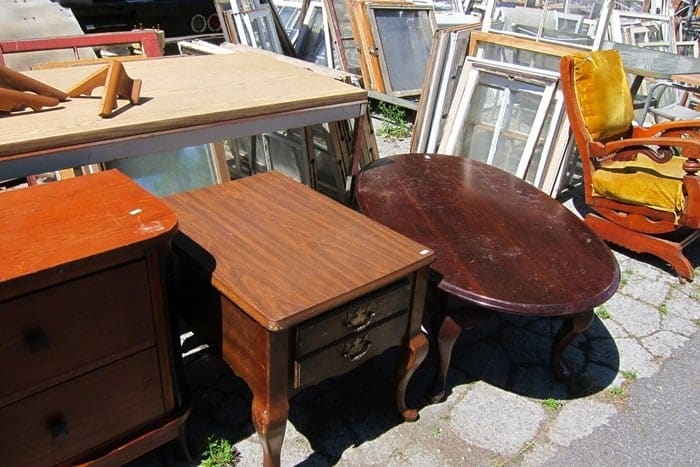 I didn't pick up any of this furniture wither. I'm being really choosy these days and these pieces are nothing special.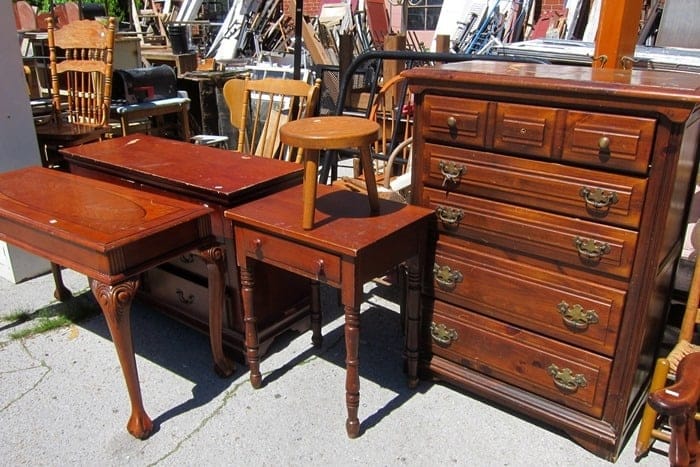 Same here. I like the small table with the drawer but the price was too high. My max budget for this type table is $10, $15 at the most.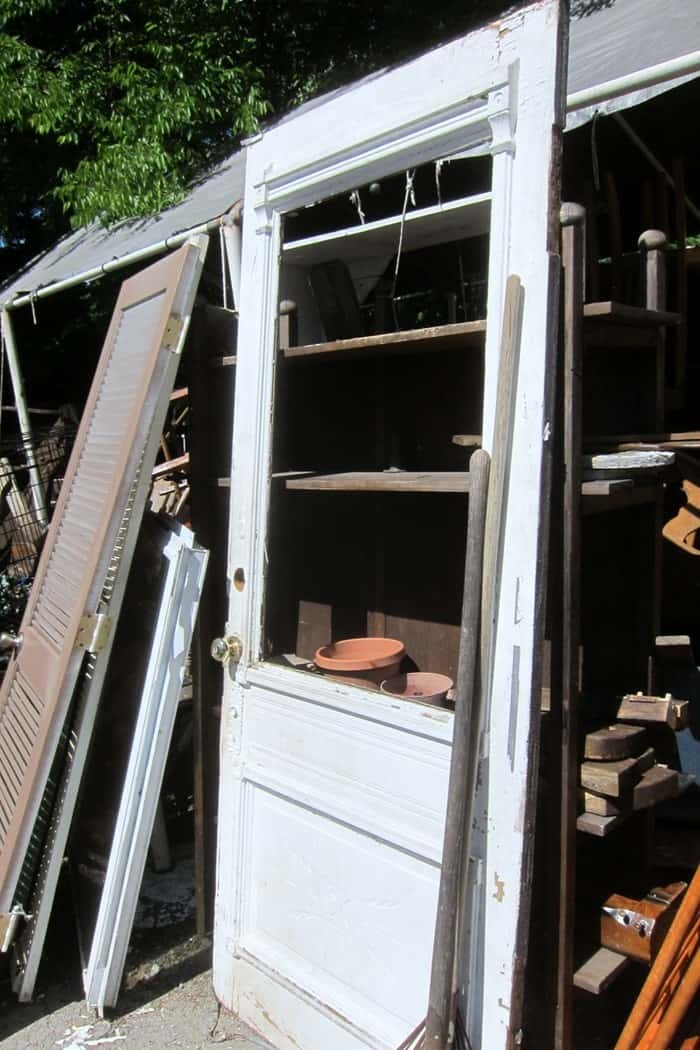 I should have bought the door. It had really cool carved details.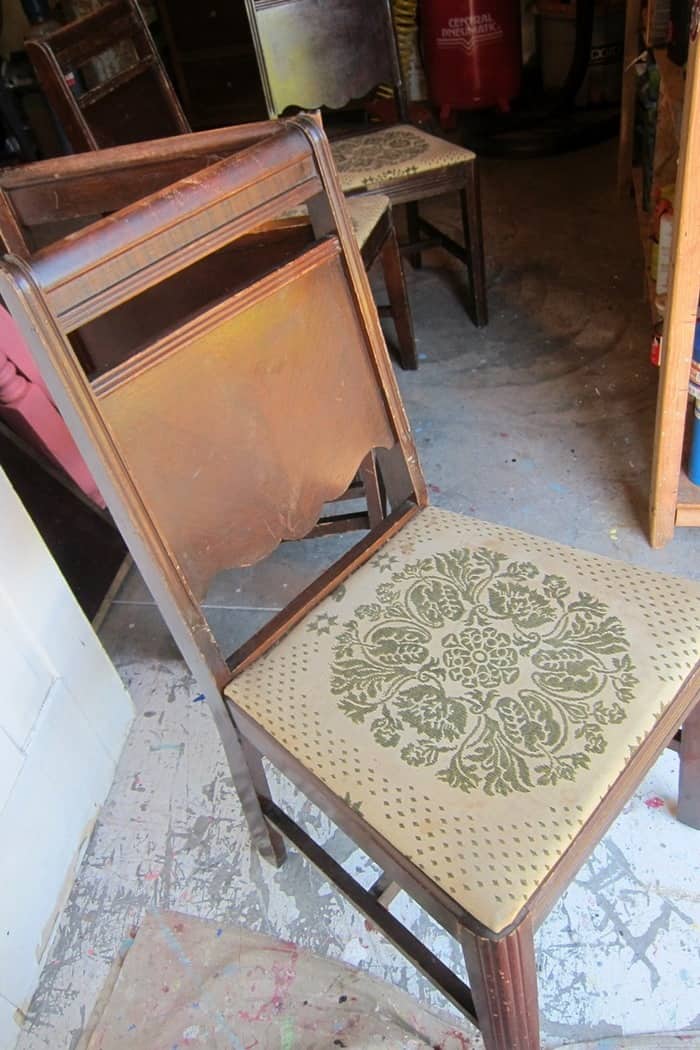 I came home with four of these chairs. I was looking for 2 chairs to go with the red and white grain sack drop leaf table I painted a while back. I plan to paint two of these white and take them to the shop to sell with the table. I'll wait for inspiration….or another table project before I paint the other two chairs.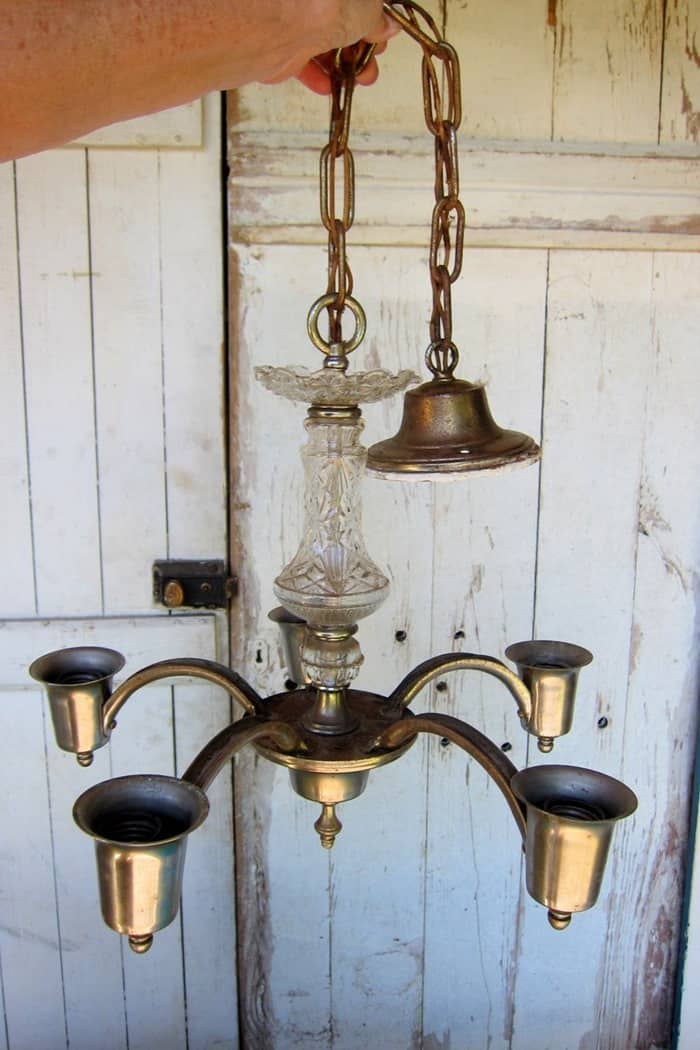 Another brass chandelier similar to the one I bought at the Nashville Flea Market that I still haven't done anything with. I can see the two of chandeliers as LED candle holders, hanging together under our carport. I like the glass piece in this one.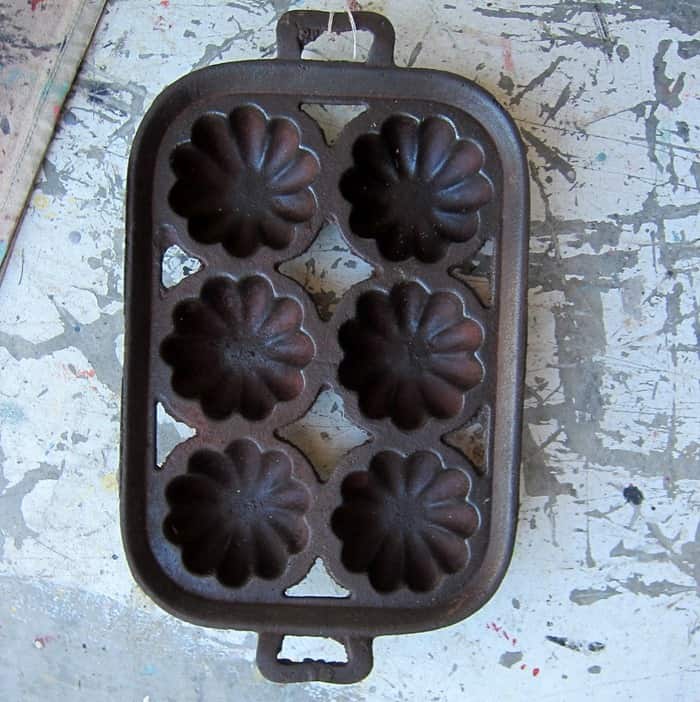 The cast iron muffin pan is going to become a succulent plant display.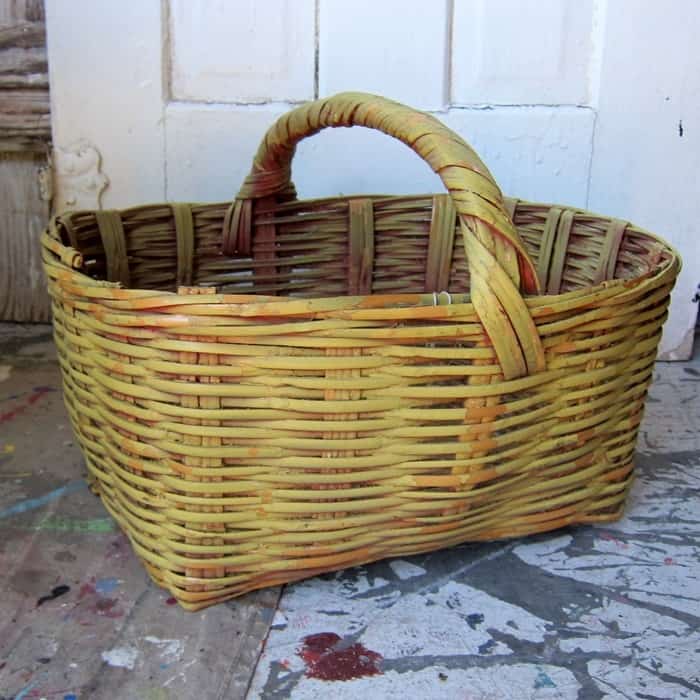 I have a thing for baskets with handles. I plan to use this one to hold potted flowers.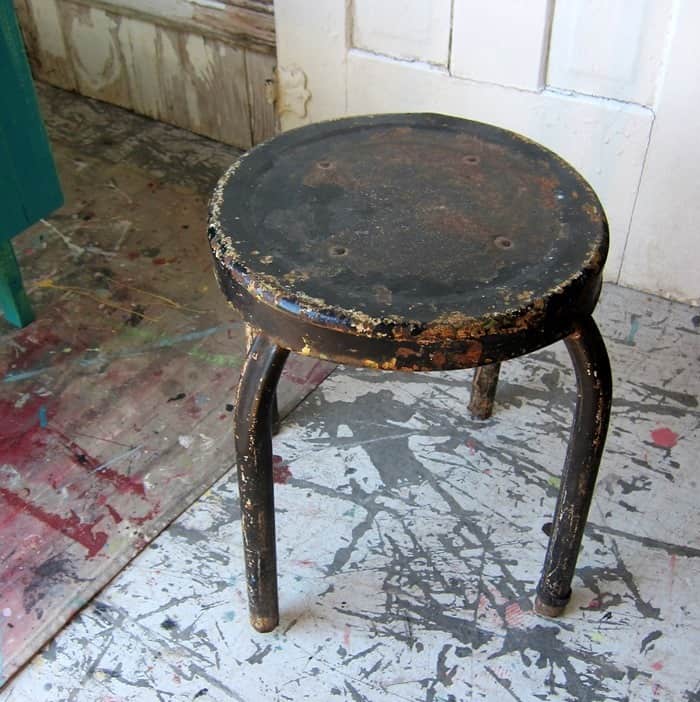 The cute little metal stool will be a plant stand.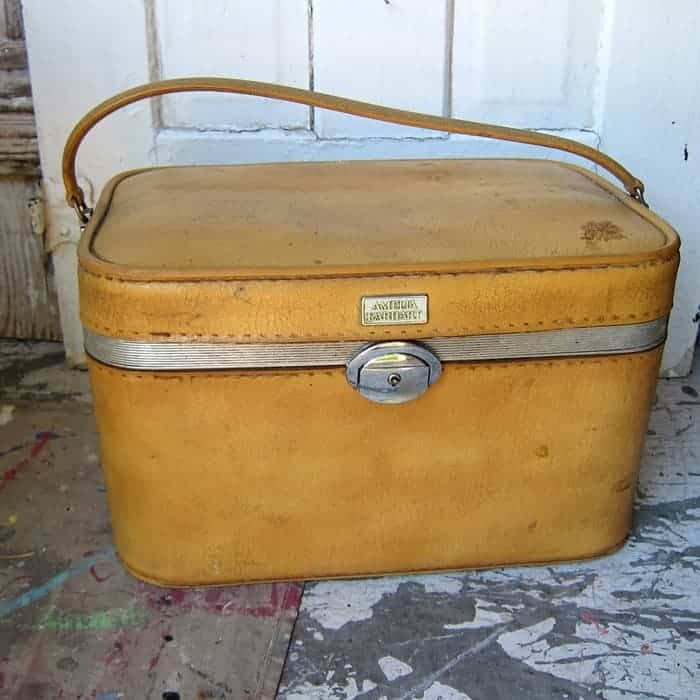 You guys know how I like yellow. I plan to put potted plants in this vintage vinyl beauty/luggage case.
If you like to paint furniture I have a great video showing how to select and use primer below......
How To Use Primer
Another look at the tiny beat up wood stool and that's it. What did you think of my finds. Any ideas how to upcycle them? Leave a note if you have time. Thanks for being here, Kathy