Junk Shop Tables And Hardware
Hey Guys! I made a trip to the junk shop and bought just a few things. Man, trying to downsize my junk stash is killing me. I've been very very careful about my junk and furniture purchases lately, meaning I haven't bought much. It has to be extra special and really cheap for me to buy it.
My first stop was the Goodwill in Hopkinsville Kentucky. I always stop in there on the way to my fav junk shop.Vintage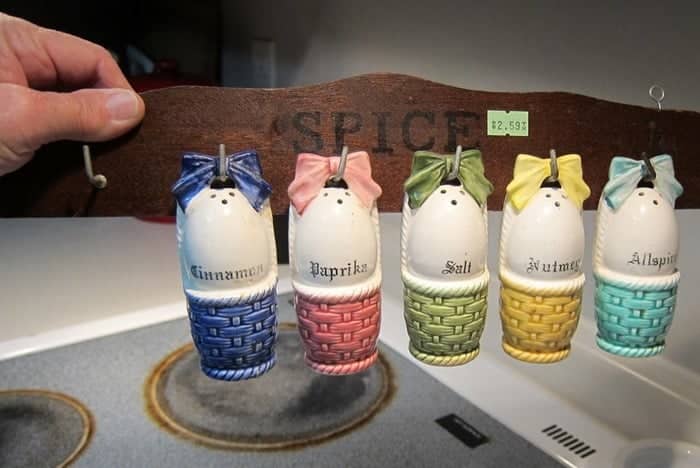 Vintage Ceramic Spice Shakers
I found the spice shakers at Goodwill. I tried Googling them but not sure how to describe the spice bottles. Are they spice bottles, spice shakers, spice jars? The only thing I know for sure is, they are vintage.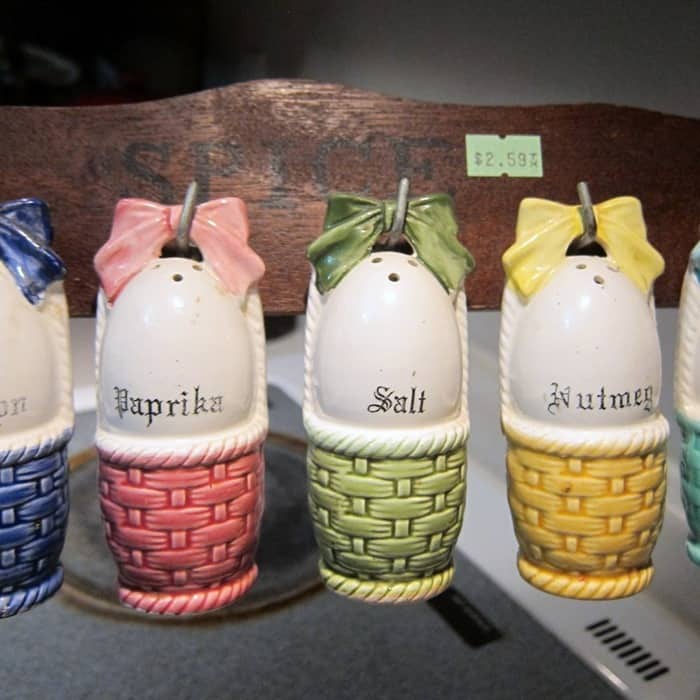 I've never seen any that hang from hooks. Not sure if this is the original shelf either. The cost for the shelf and shakers was $2.59. The Pepper shaker is missing and there is one tiny, tiny chip in the bow of the salt shaker.
They need a good cleaning then I think I'll keep them for awhile. If any of you know about these please leave a note. Thanks.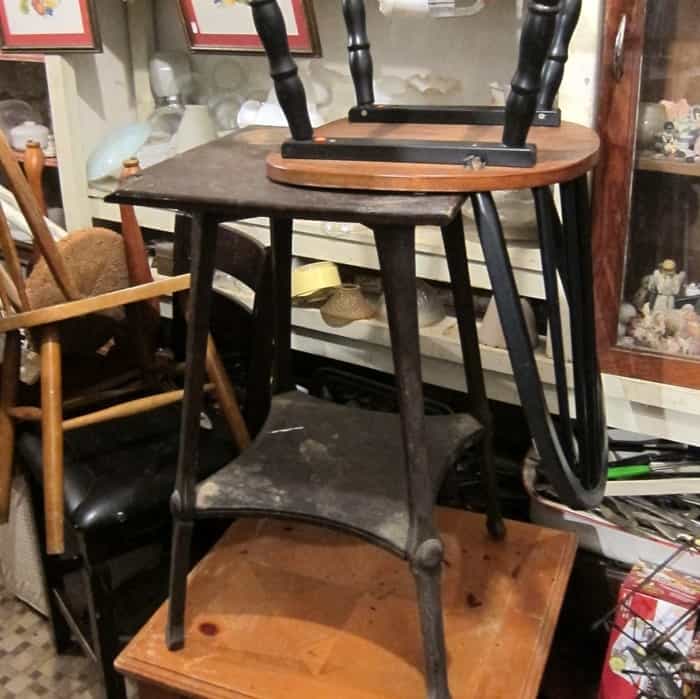 Petticoat Junktion is a participant in the Amazon Services LLC Associates Program. As an Amazon Associate I earn from qualifying purchases.
Moving on to the junk shop…. I bought the table.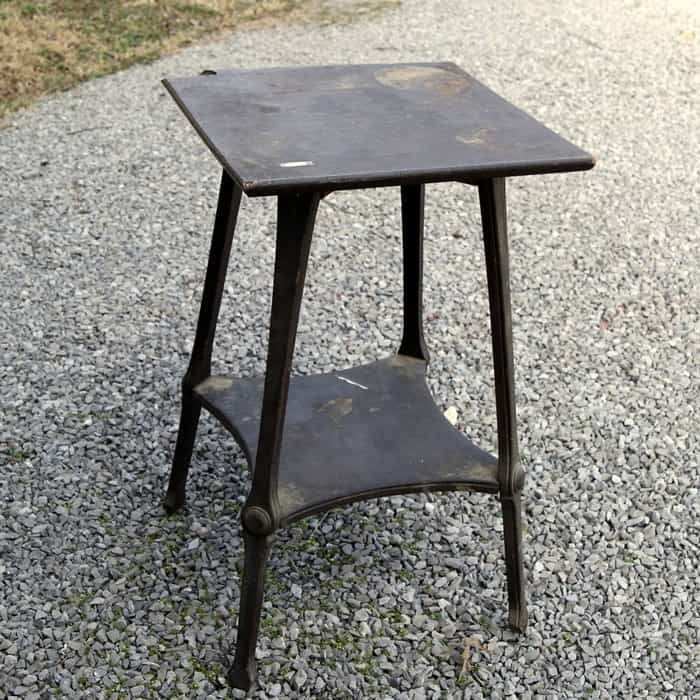 The table was $15 and even though the price was a bit high for the condition I bought it anyway. The table is a bit smaller than others of this type and the round decorative detail on the legs is something I haven't seen.Thinking of keeping it too. Do you guys see where this is going?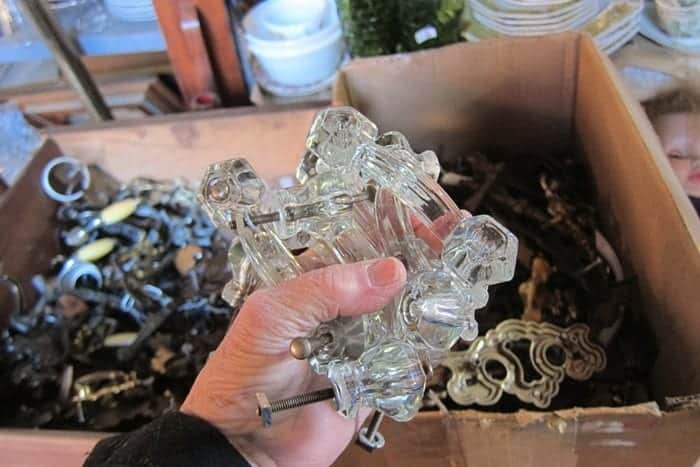 I bought the glass drawer pulls. They are identical to the ones I put on this two tone white cedar chest with stained top. The knobs were $2 each after a discount of $1 on each. Replacing knobs on furniture can really add to the makeover price.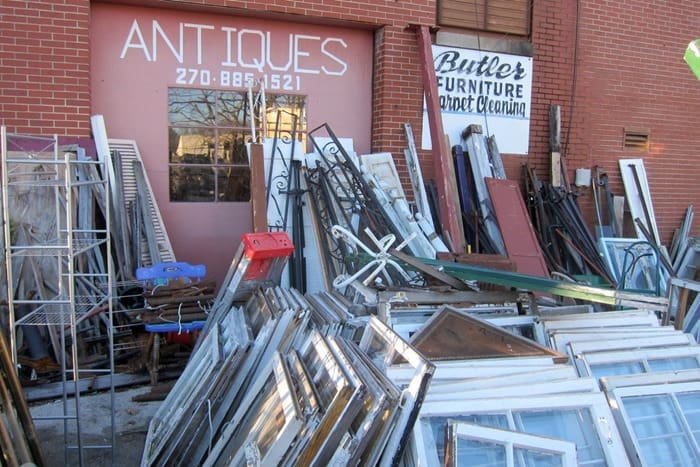 All the Best Beds in a Box. Lowest Prices Guaranteed. Get Your Favorite Brands Like Nectar, Lull, Purple and Tuft & Needle Shipped to Your Door for Free. Shop Now at MattressFirm.com!
Thought I would take you on a short tour of the shop. There are 100's of windows outside. Someone asked about the stuff outside the shop getting wet…..it does. They take in the good furniture at night and put some things in the box truck but most of it stays in the parking lot.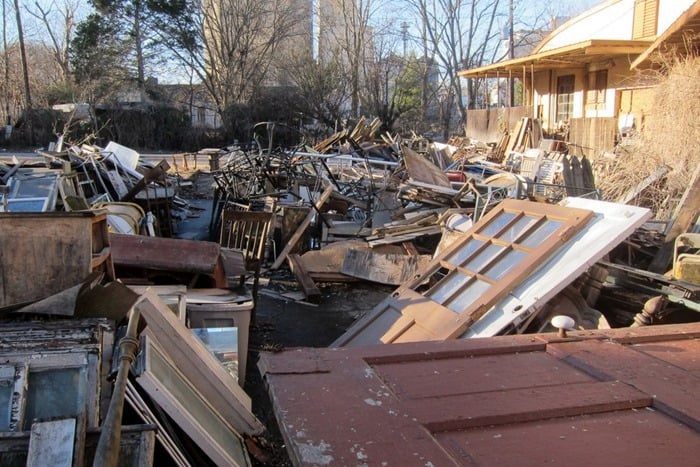 This is a view from the side of the shop.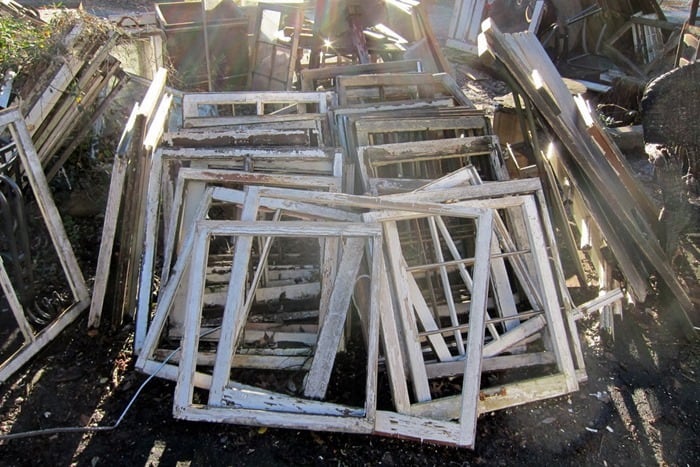 More window frames without the glass panes. I think windows as décor are going out. What do you guys think?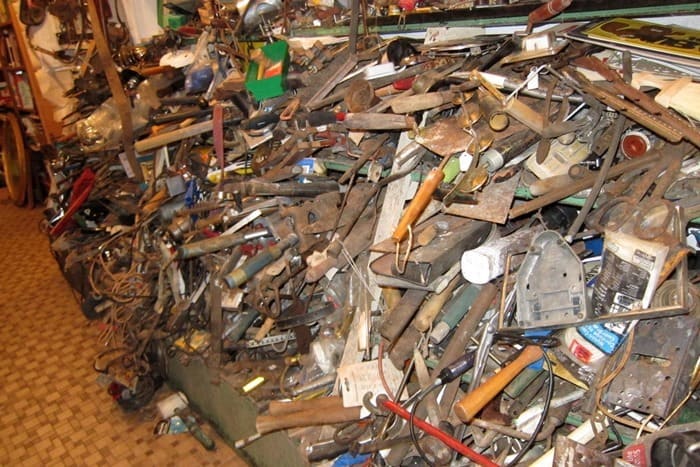 A bunch of tools and metal items.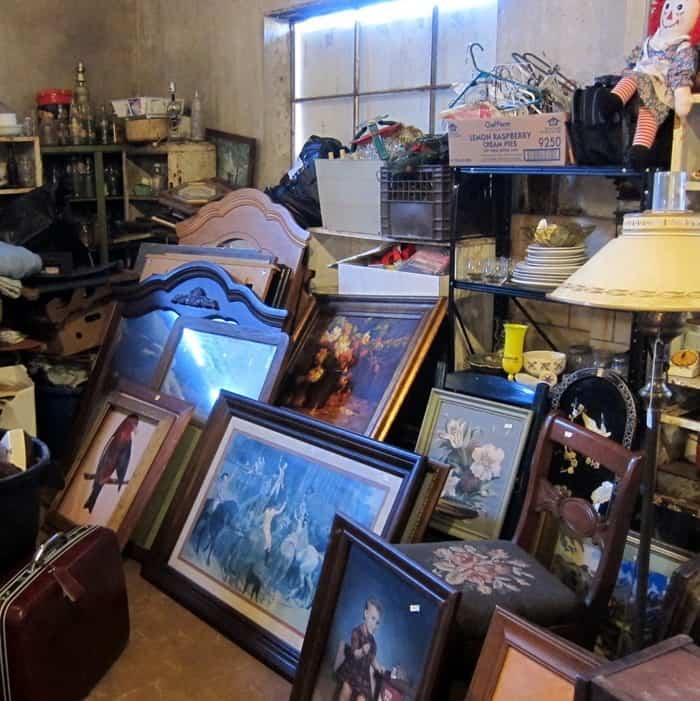 There are about 6 rooms in the shop. A few of them were closed until a year or so ago because of all the stuff. They have worked hard to get things organized. It's a junk shop…..you don't want it too organized but you do need to be able to navigate through the rooms.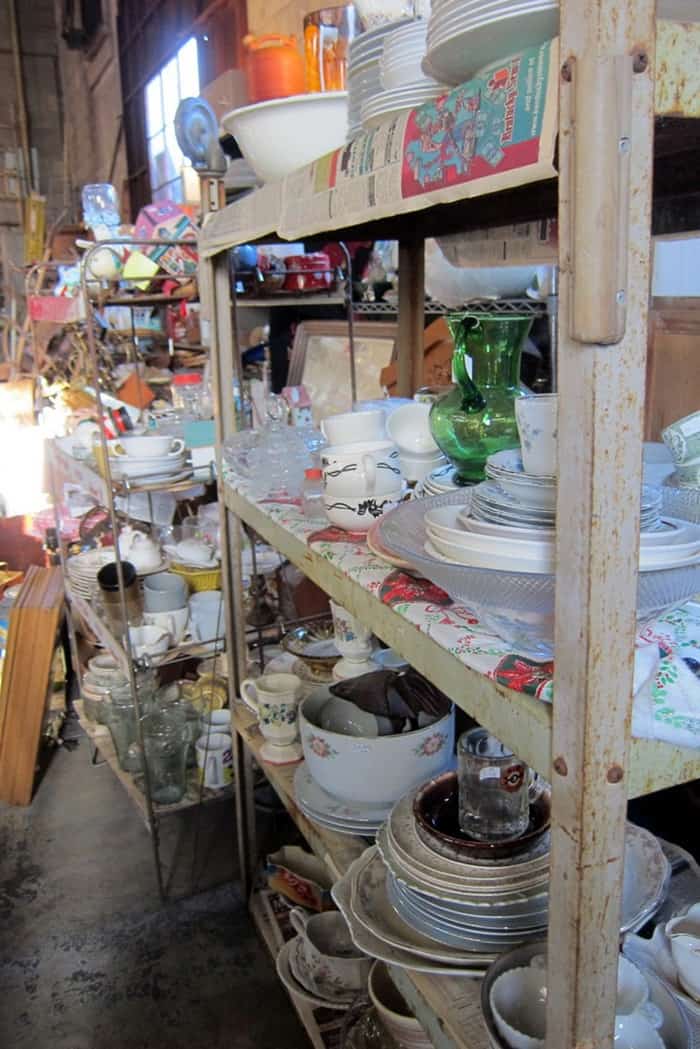 There are shelves and shelves of glassware.
And more glassware.
For all the info on my fav junk shop including location and hours check this post…..The Story of my Favorite Junk Shop.
That's the quick tour. Leave me a note about the table (how to paint it) and the spice shakers (any clue about them). Thanks for being here and have a great day, Kathy