Junk Time….
Every time I make a trip to my favorite junk shop I drool over Mr. Butler's vintage sun crest clock. He has it hanging in the front room of the shop and most things hanging on the wall are not for sale.
I'm on the hunt for a similar clock but so far no luck. When I first noticed the clock I checked eBay and there were a couple very similar clocks and those things were pricey.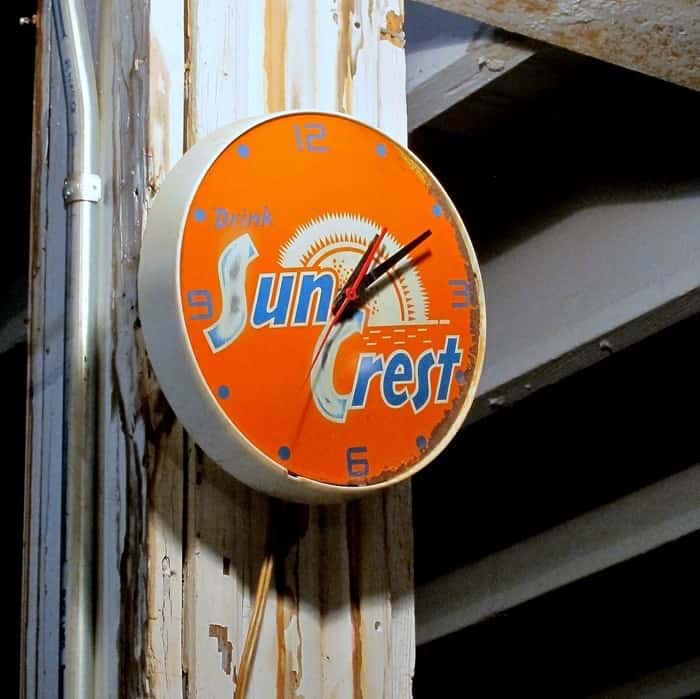 Vintage Sun Crest Clock
Isn't the clock cool. You guys no I have an orange addiction. I just checked eBay again and there are no clocks like this one listed. Maybe one of these days.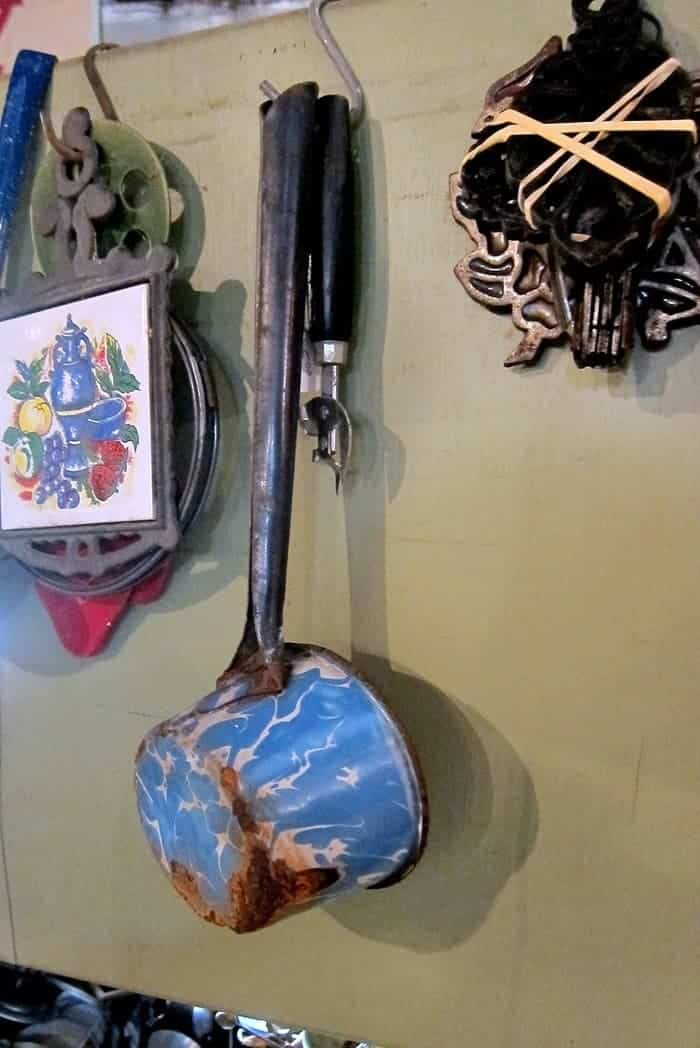 I made a trip to the junk shop last week and bought a few small items, no furniture. I bought the antique water dipper above. I know it's a mess but it was love at first sight. Crazy huh?? I love the blue and white swirl. I Googled the dipper and found out this is called graniteware. Now I'm on the hunt for blue swirl graniteware.
The water dipper is rusted through the bottom in several places. Watch for it to show up on the porch as a flower pot.
Petticoat Junktion is a participant in the Amazon Services LLC Associates Program. As an Amazon Associate I earn from qualifying purchases.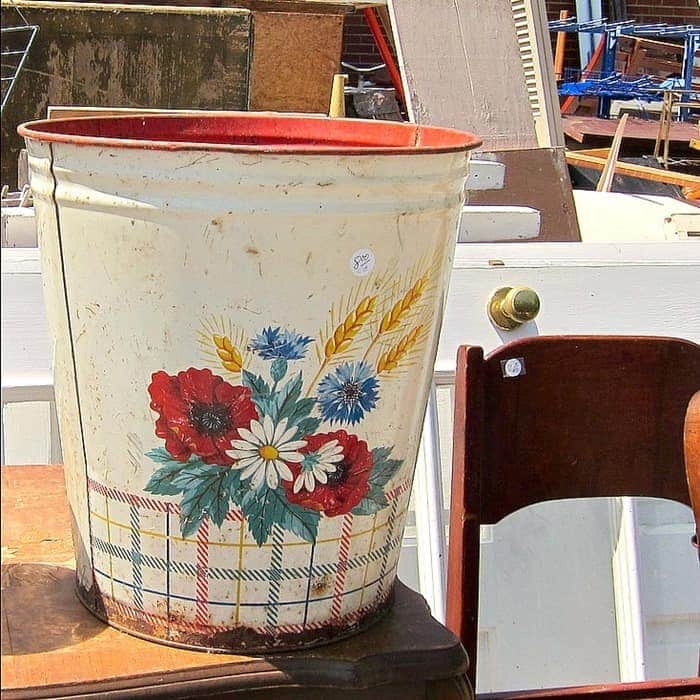 And my next buy was a cool garbage can. Love the colors here too. Maybe a planter but a little deep for that. We'll see.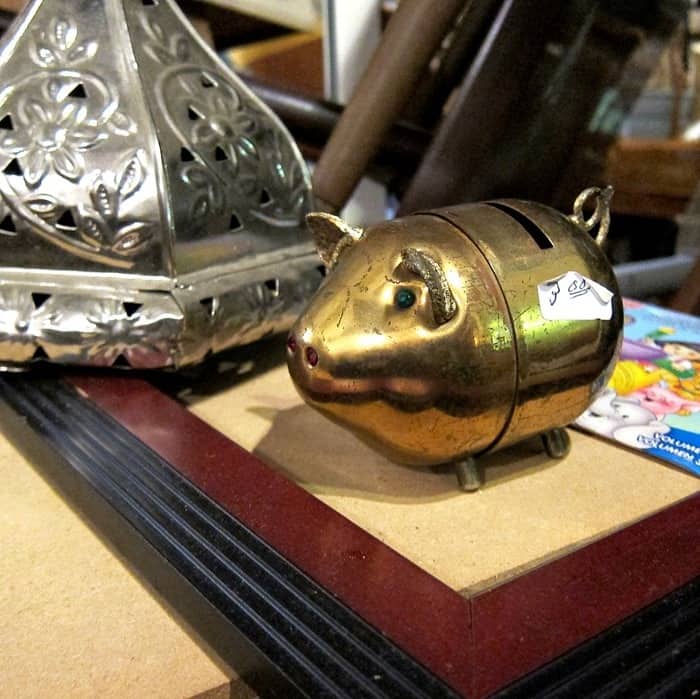 Next up is the brass piggy bank. The picture doesn't do it justice. The eyes are green jewels (fake) and the nose has two red jewels. I'll get a better photo later. The bank is all scratched up but it's still cute.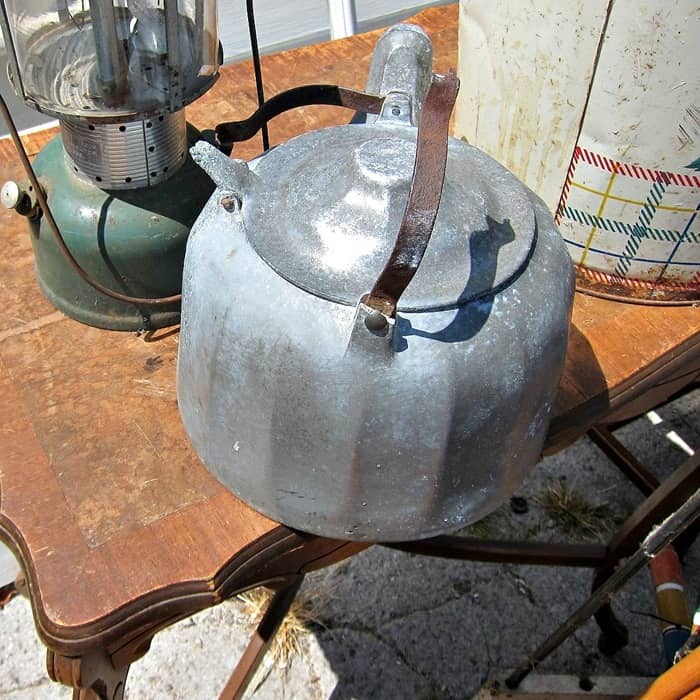 The aluminum pot with the broken handle is also going to be a plant container. Look for a post next week featuring all kinds of pots and flowers on my front porch.
All the Best Beds in a Box. Lowest Prices Guaranteed. Get Your Favorite Brands Like Nectar, Lull, Purple and Tuft & Needle Shipped to Your Door for Free. Shop Now at MattressFirm.com!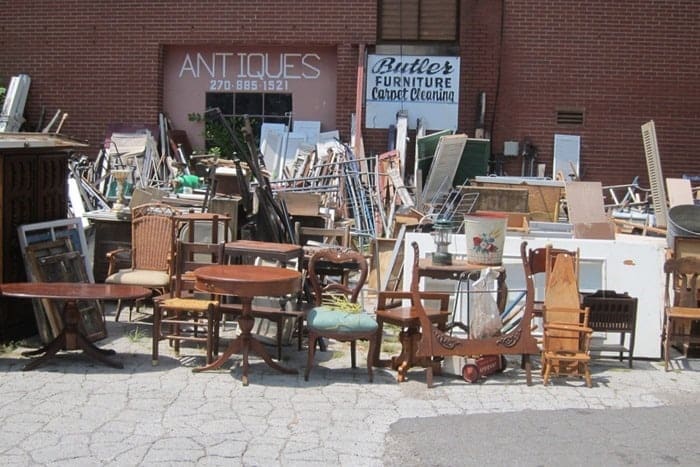 Next I have a bunch of photos from the junk shop. There are so many rooms in the shop that have been cleaned up (sort of) in the last couple of years and are now open for shopping.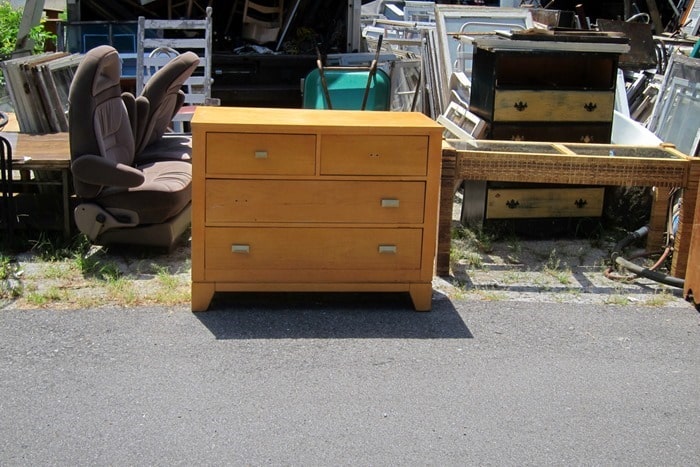 I didn't buy this piece of furniture because it was really deep. Not sure what it was used for but it is deeper than most dressers.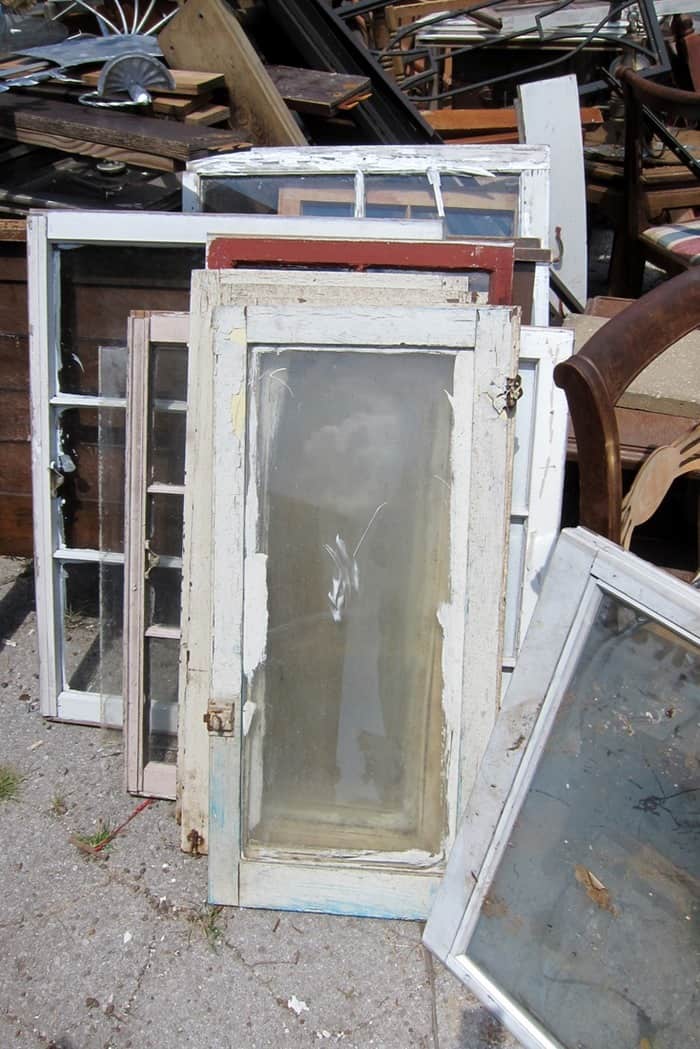 There are always a lot of reclaimed windows.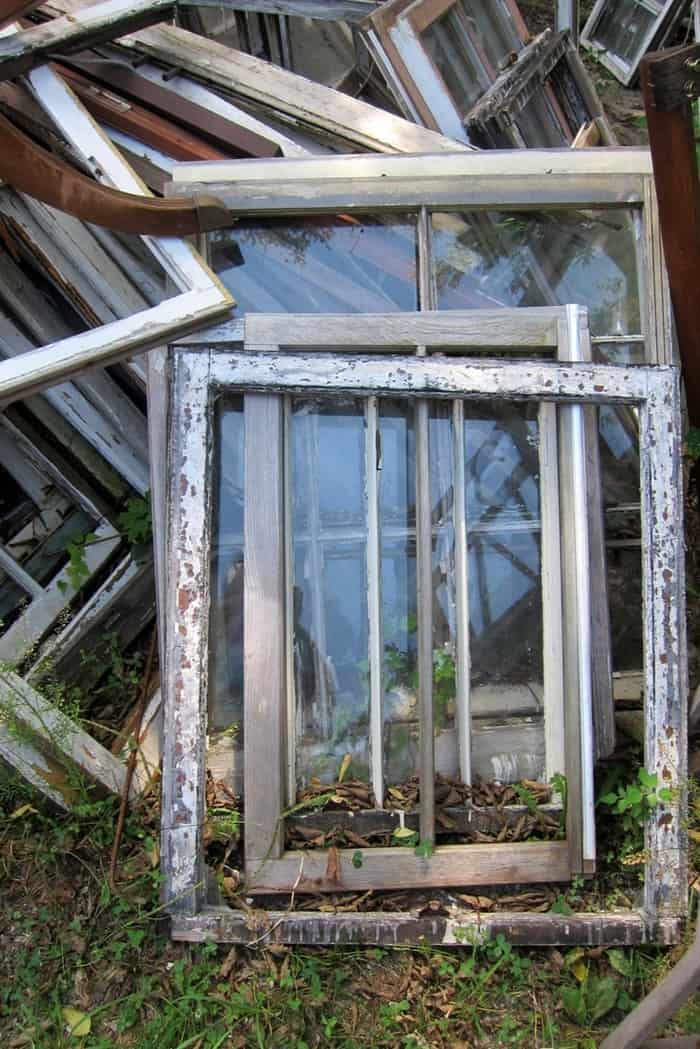 More reclaimed windows.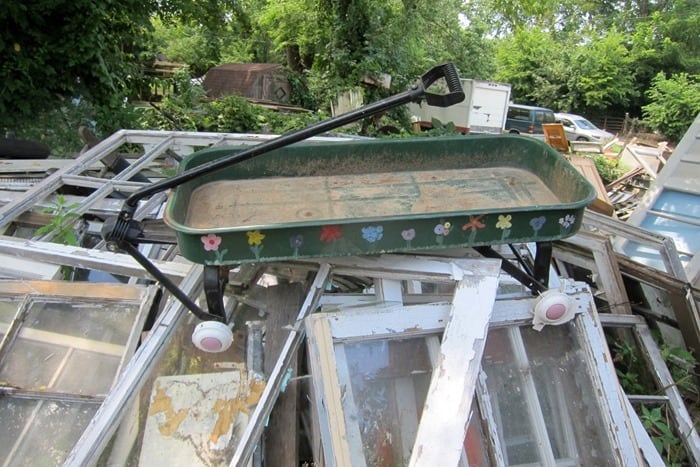 What about the old wagon with the painted flowers? I almost bought this one. I've seen them mounted on bases and used as tables or flower containers.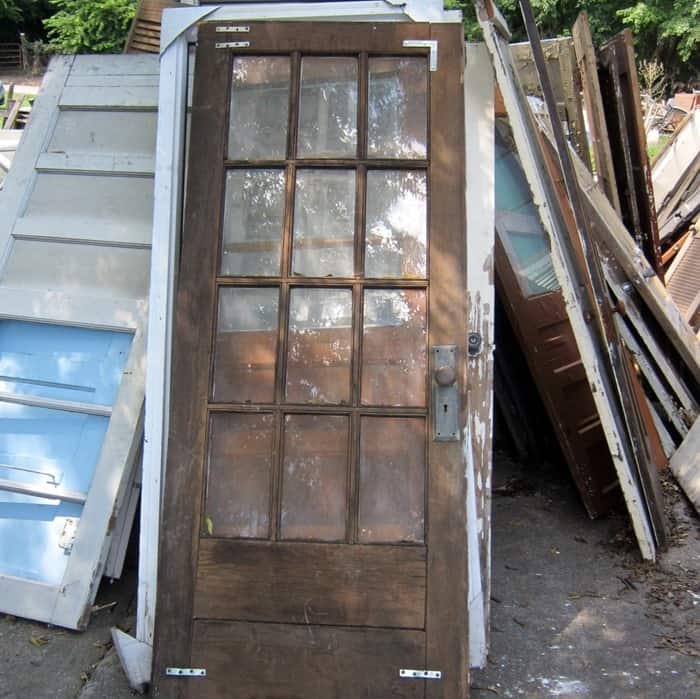 I loved this old door with all the glass panes.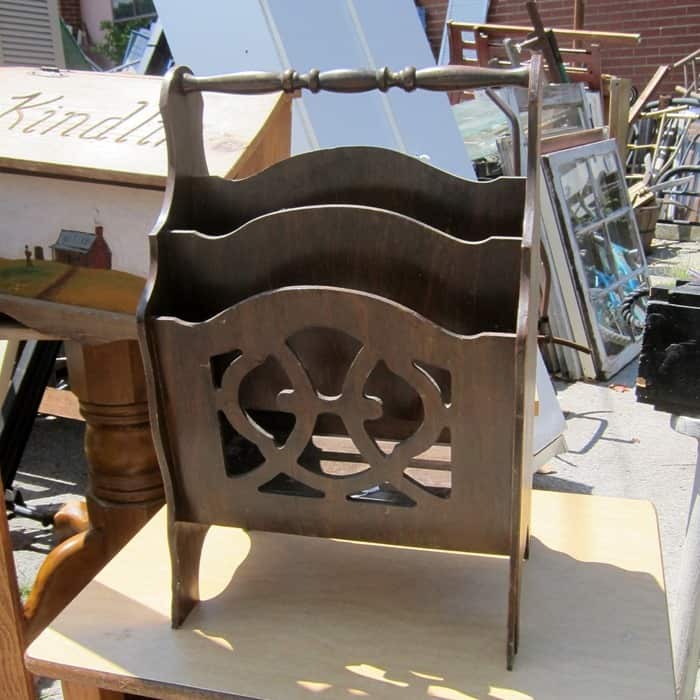 Nice magazine rack.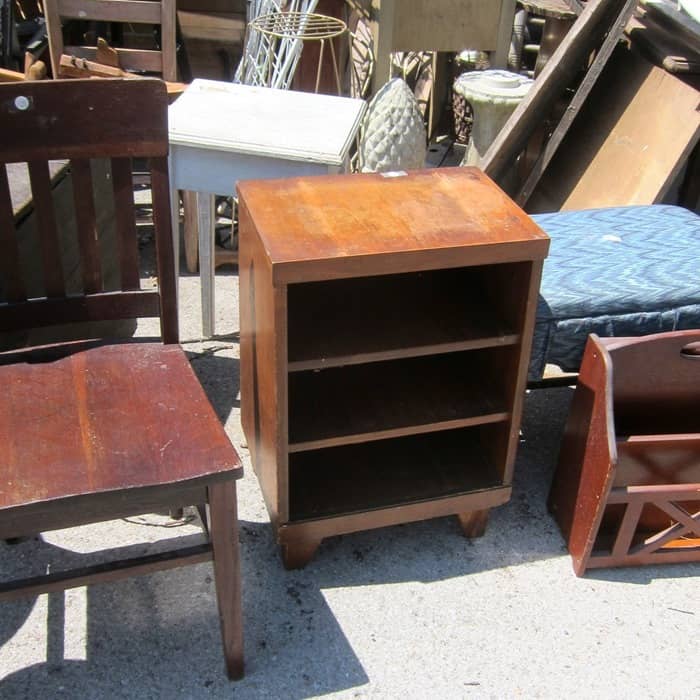 Passed on the wood stand too.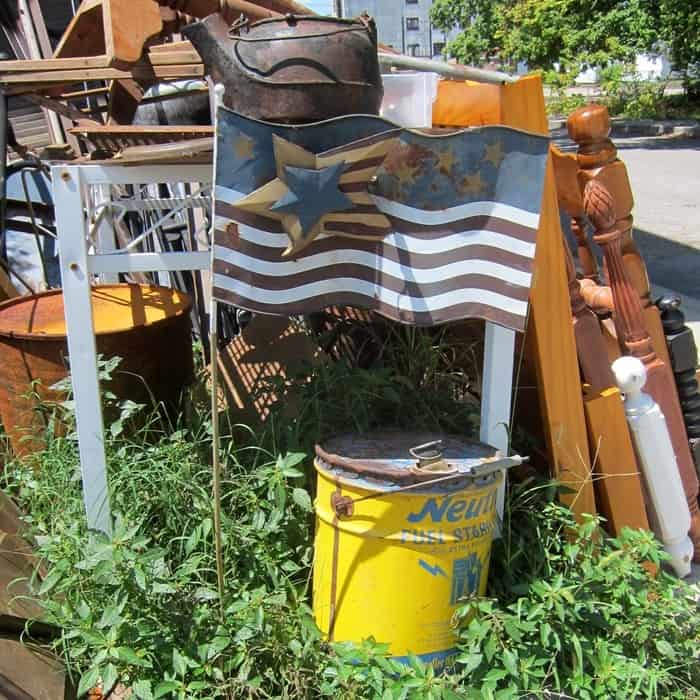 Metal flag was a little too primitive country style for me.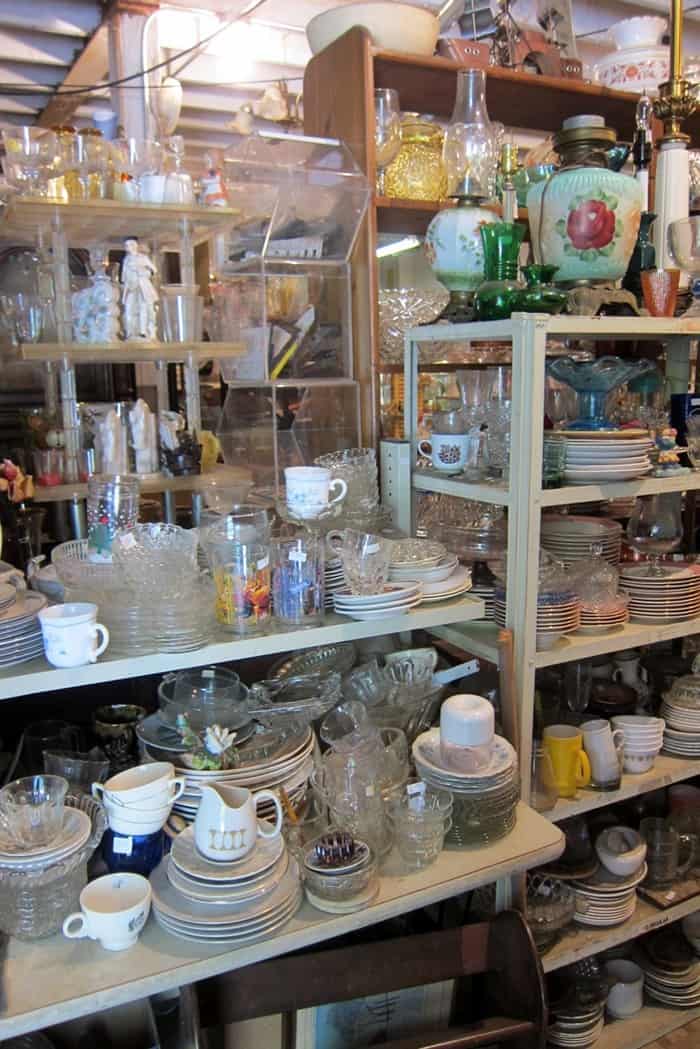 If you are a glassware collector this is the place for you.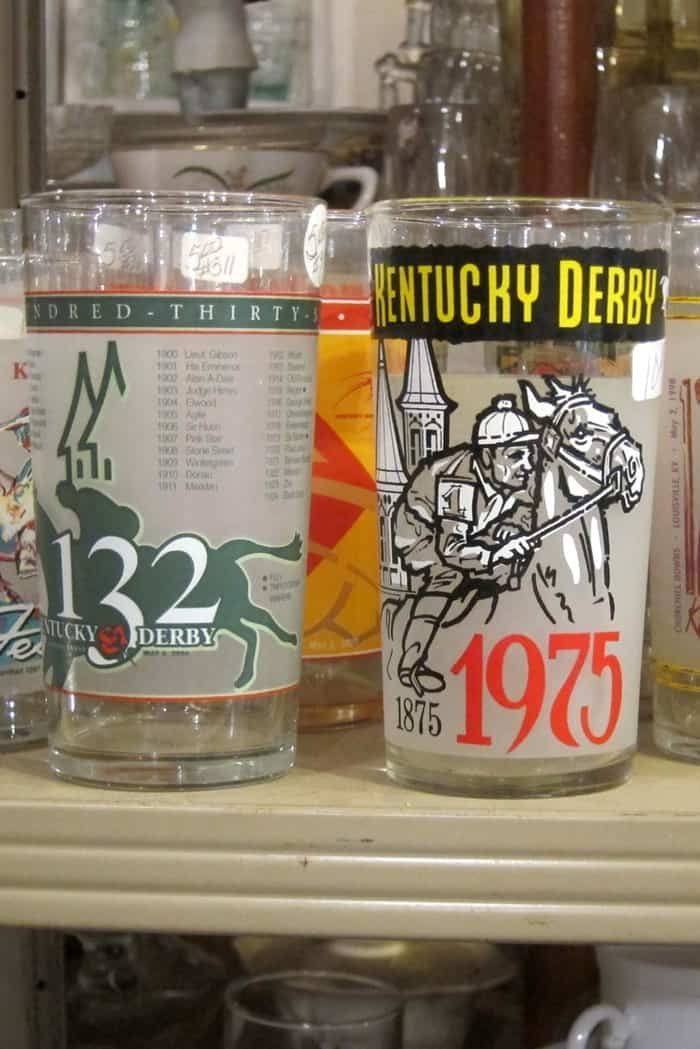 There are shelves and shelves of glassware. How about some Kentucky Derby glasses.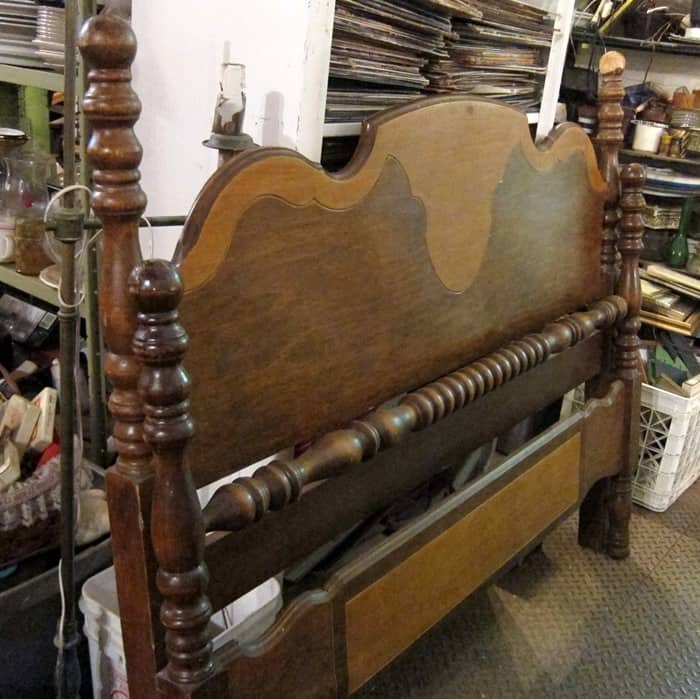 Passed on the wood bed. I still need to sell the coral bed I painted a month or so ago.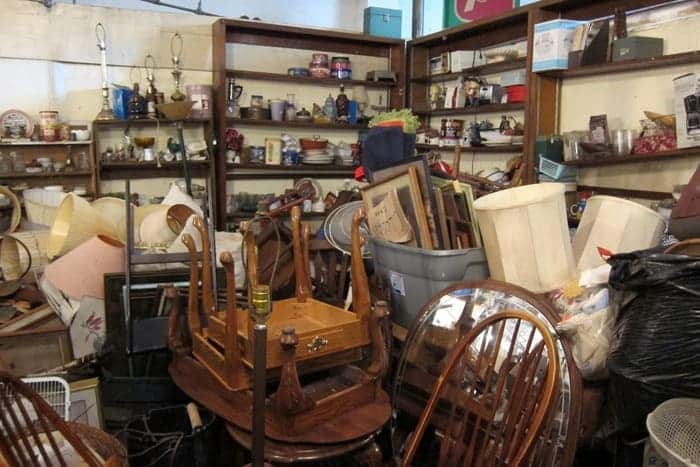 More stuff….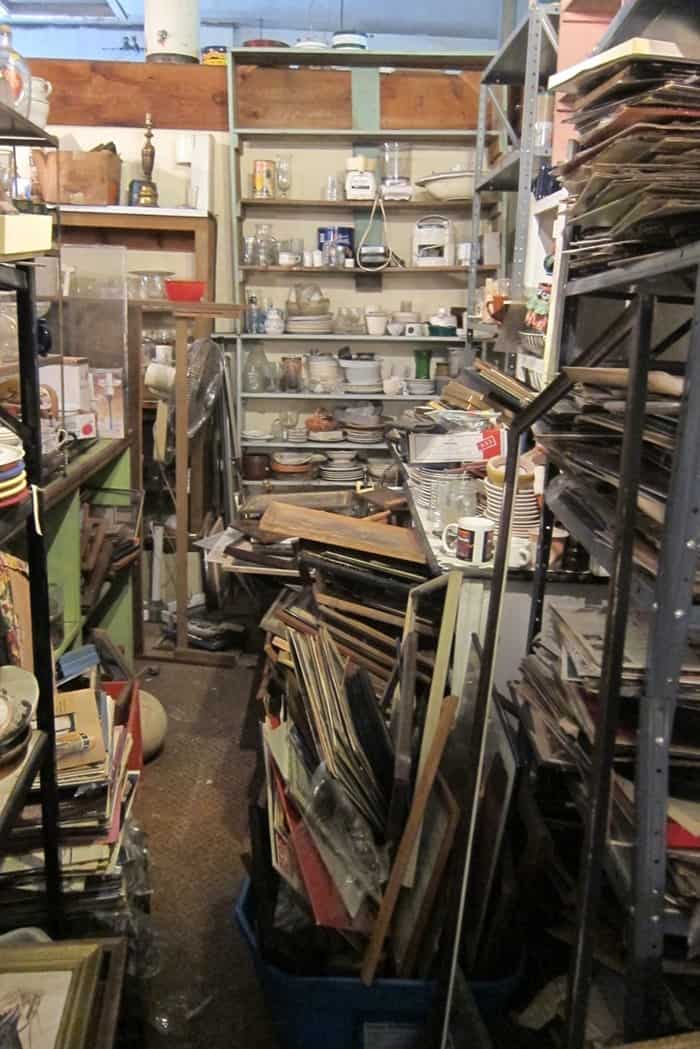 …..and more stuff.
For those of you who asked the location of my favorite junk shop….
Where you can find my favorite shop…..Butler's Antiques, 17th and Walnut Street, Hopkinsville KY 42240,  phone no. (270)885-1521
Butlers is about 40 minutes from my home in the Clarksville area. From downtown Nashville the drive is about 1½ hours Store hours are Monday- Saturday, 9-5 or 6 depending on daylight hours and how busy the shop is. 
Mr. Raymond Butler is the shop owner. He has several sisters (Francis, Carrie, and Suzette) who work in the shop with him on various days.
Also if you haven't seen enough I have a video I made on an earlier shopping trip that shows items at the shop and the prices. See below….
Butler's Antiques, Hopkinsville Kentucky
That's it for the junk shop tour. What did you think of my purchases? Do you like the orange clock? What about the graniteware water dipper? Do you like the color and swirl pattern?
Have a great week and weekend. Be here next week for a furniture reveal and who knows what else. Thanks for taking the time to stop by, Kathy