Good Morning!
Hop aboard because we're headed to the Nashville Flea Market.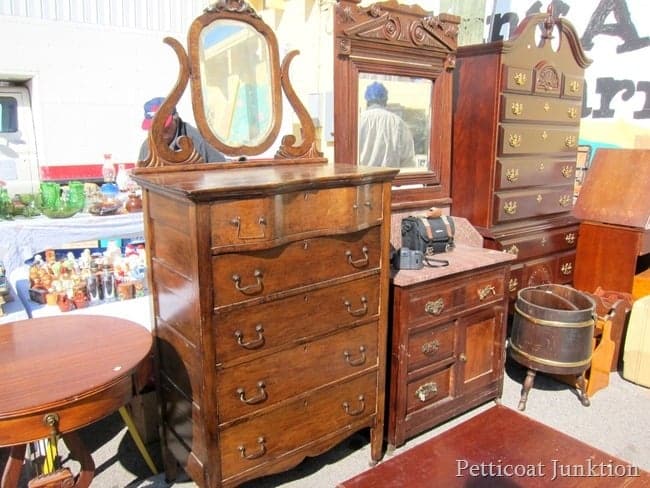 First stop is Butler's Antiques.
If you're new here then let me fill you in.
Butler's Antiques is located in Hopkinsville, Kentucky, about 40 minutes from me.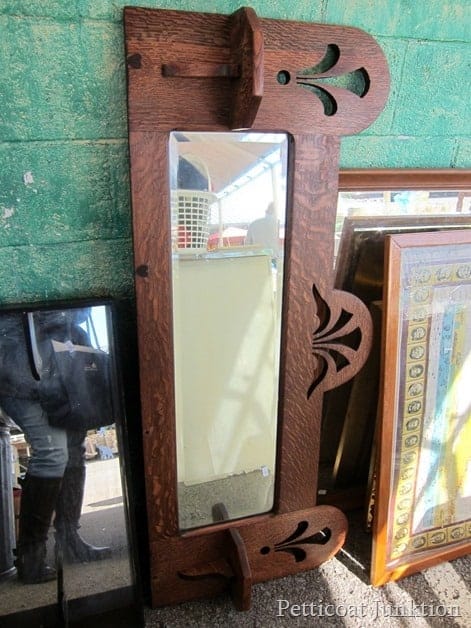 They set up at the flea market every month but I drive up to their shop every chance I get.
Lately it's been maybe once a month.
You can find all the info about the shop on my Junkin'  Trips page by clicking here.
Petticoat Junktion is a participant in the Amazon Services LLC Associates Program. As an Amazon Associate I earn from qualifying purchases.
Now we're heading over to the Heartland Hoarder….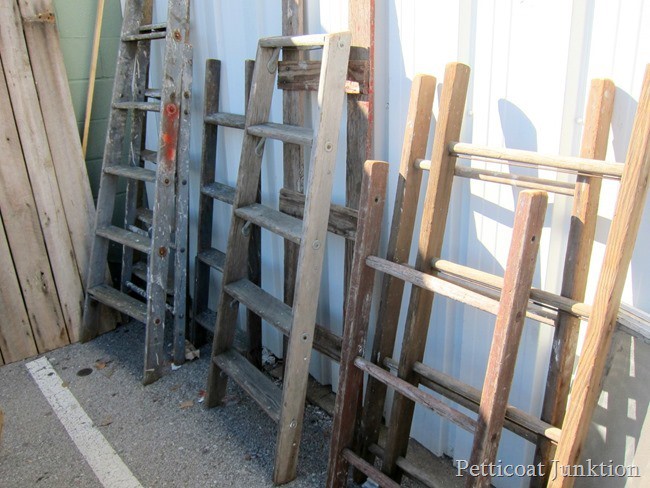 They always have some nice stuff.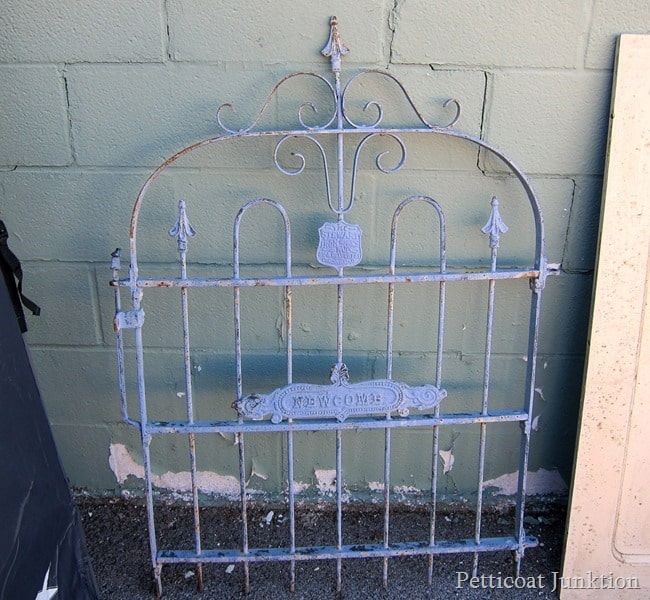 I absolutely fell in love with the wrought iron gate.
The color and details are perfect.
It was a little over my budget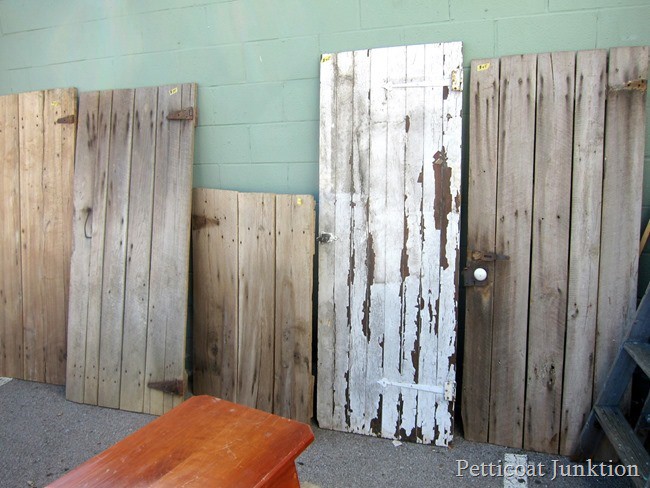 They always have a lot of doors too.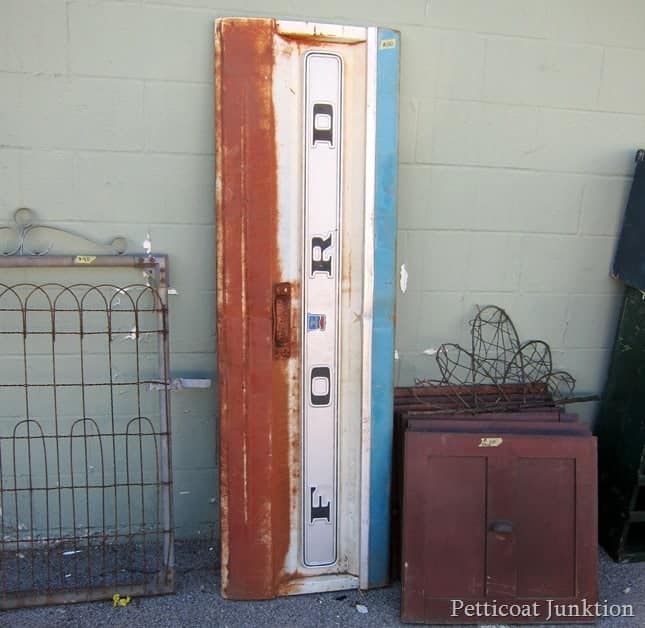 And how about the rusty tail gate?
It would make a cool sign in a garage somewhere.
One last pic….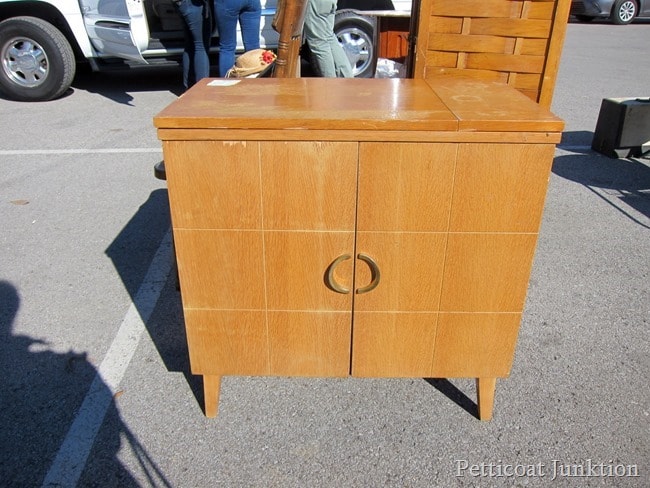 I bought this!
It's a sewing machine cabinet….minus the machine.
Have you guys ever seen one like this?
It's the first mid-century modern sewing cabinet I've ran across in my junkin' travels.
The doors open and there are drawers on the right side.
I have no idea what the makeover will look like but there's one coming eventually.
The train is stopping here for now so I can get some school work done.
Don't worry, there are more stops and flea market photos coming up soon.
I have a pair of Country Living Fair tickets to giveaway and that will be later this week or the early part of next week.
The tickets are to the Fair in Lebanon Tennessee….and I'm going…..woo-hoo!
Have a great day!
Kathy