The JTS and I went to the Nashville Flea Market on Friday. All of my favorite shopping spots and vendors are located outdoors or under the open sheds. There are very few months of the year when the weather is perfect for browsing the market. This month it was perfect. The October flea market is one of the largest and it didn't disappoint.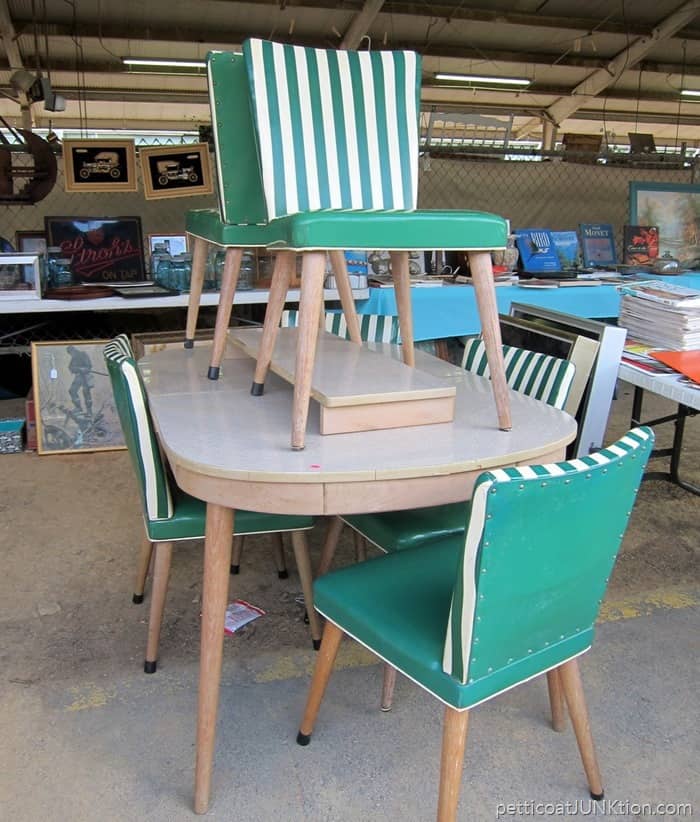 Cool Things Spotted At The Nashville Flea Market
Green And White Vintage Vinyl Kitchen Chairs
How about that table and chairs. I can't say too much about the table but the chairs are right up my alley. What decade do you guys think the set was made? Maybe 50's?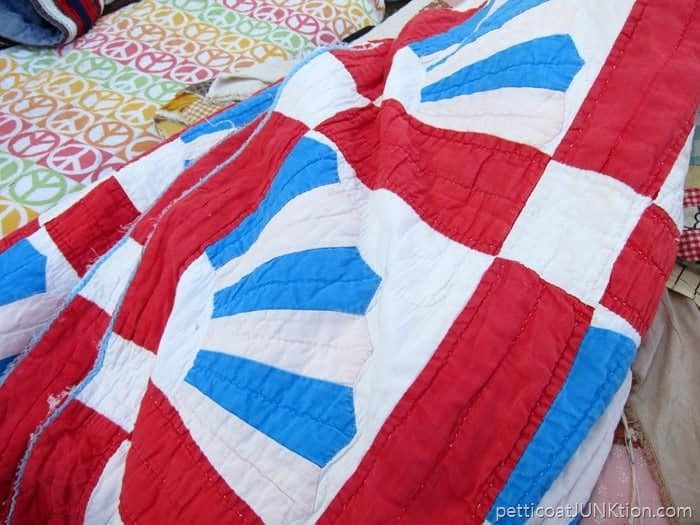 Vintage Handmade Quilt
The quilt was torn and ragged in several places. The colors are so pretty though. For $25 I passed on it.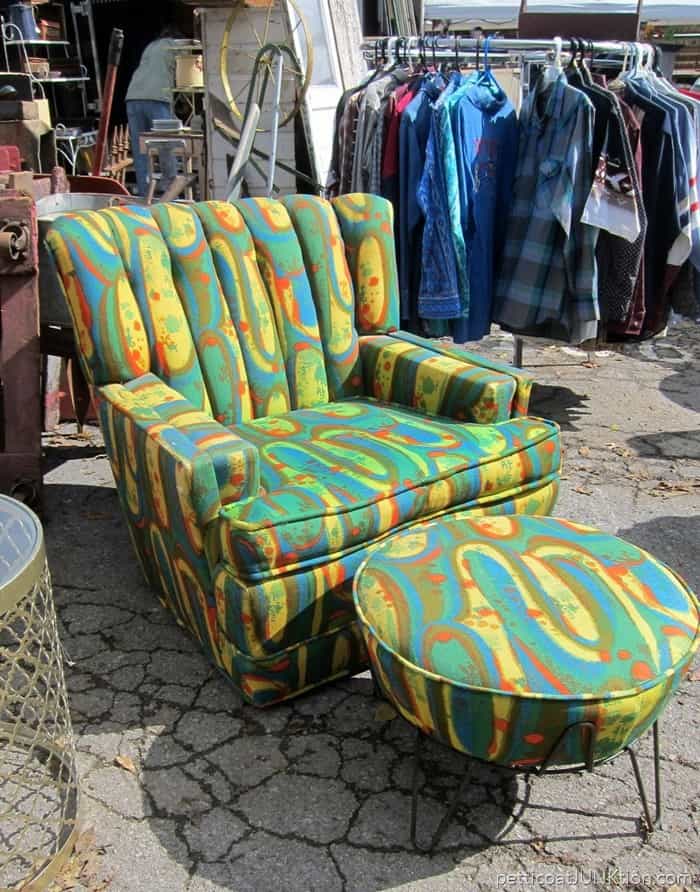 Vintage Psychedelic Print Fabric Chair
How wild! I don't know if I could actually have the chair in a room in my home without going nuts but it's cool to look at for a bit. I'm thinking it's from the 60's?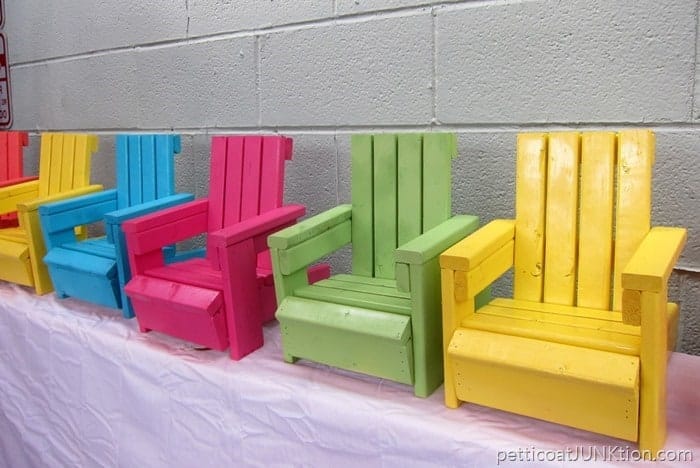 Handmade Adirondack Doll Chairs
I bought one of the doll chairs for Miss Sofi. She's been carrying around dolls lately instead of stuffed animals. I promise that girl is going to be a Veterinarian, Zoo Keeper, or some other profession having to do with animals.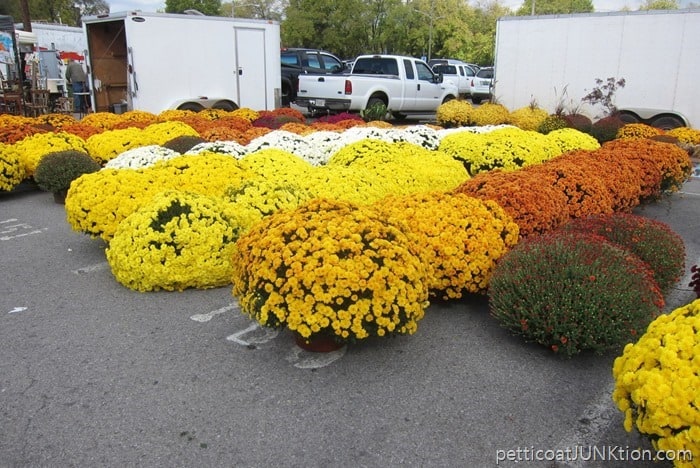 Gigantic Yellow Mums
I wonder how heavy those pots of mums are? If they've been recently watered I know they're heavy.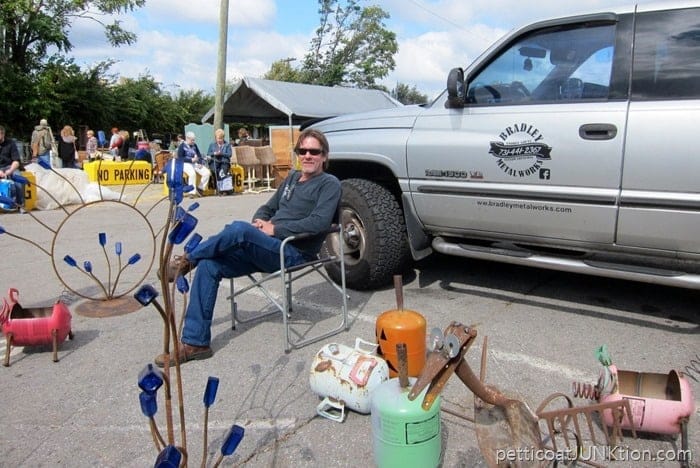 Petticoat Junktion is a participant in the Amazon Services LLC Associates Program. As an Amazon Associate I earn from qualifying purchases.
Bradley Metal Works
Jimbo of Bradley Metal Works always poses for a photo. He was enjoying the nice weather too. I don't know how the flea market vendors do it. Some months storms come through and blow the tents down, some months it's 20 degrees, others it's 100+. Not the life for me.
if you missed the video of the flea market you can view it here….
Nashville Flea Market Virtual Tour
Did you have a favorite item from the "Flea Market Tour"? Leave me a note/comment below . I read them all!
Find hours, dates, parking details, and more info about the Nashville Flea Market by clicking the photo below….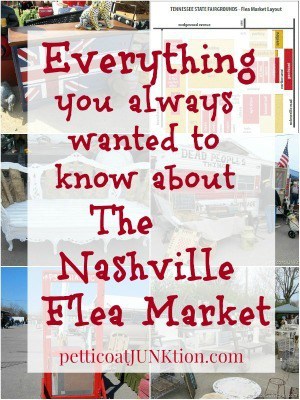 Follow the Nashville Flea Market on  Pinterest.