French Enamel Milk Paint Color
Have I told you how much I love milk paint? I do, and French Enamel is one of my favorite colors. I added yellow knobs to the chest to contrast with the French Enamel and the makeover is soooo pretty.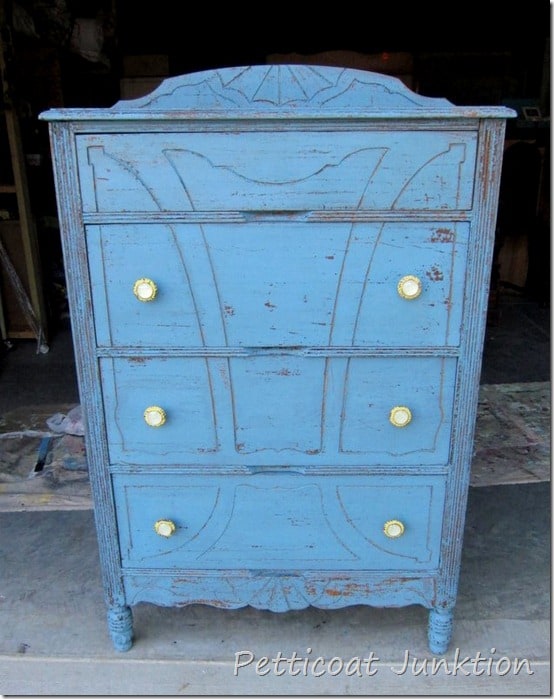 Perfect for a nursery right. The French Enamel in Miss Mustard Seed Milk Paint is somewhere between turquoise and blue. The chipping on this piece was just right. As Marian shows in her MMSMP videos, I used a putty knife to gently scrape off the chipping paint.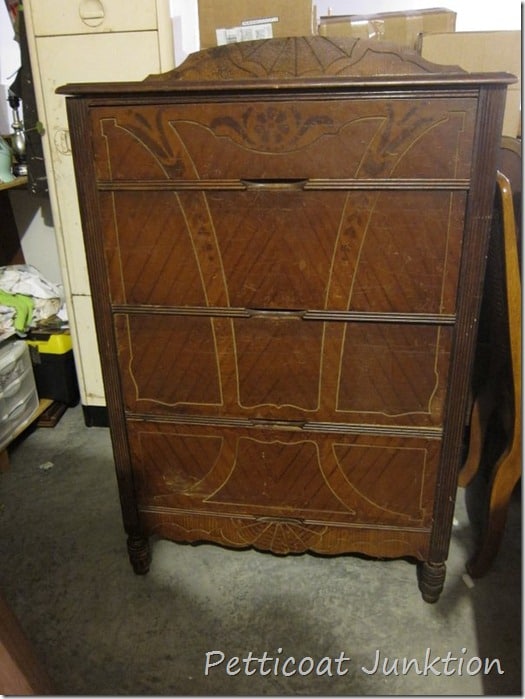 before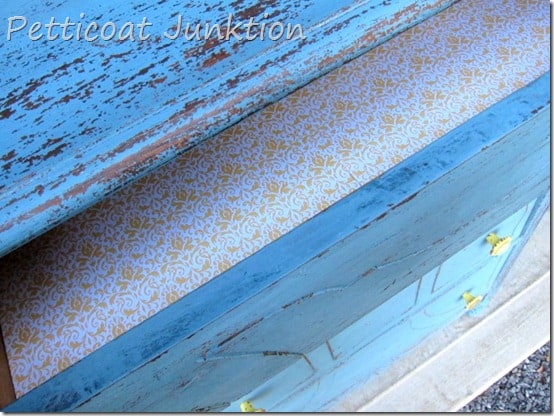 Drawers lined with scrapbook paper.
Mixing the French Enamel Milk Paint…..
1 part powder to 1¼ to 1½ parts water
Petticoat Junktion is a participant in the Amazon Services LLC Associates Program. As an Amazon Associate I earn from qualifying purchases.
I mixed up about 1½ cups of paint
I would definitely recommend measuring the powder and water at least the first few times you mix the paint. After that you can probably eyeball it and get it right. Of course I didn't measure mine because I'm crazy like that. So I had to keep adding and stirring until I got the mix right. See, I'm trying to save you time.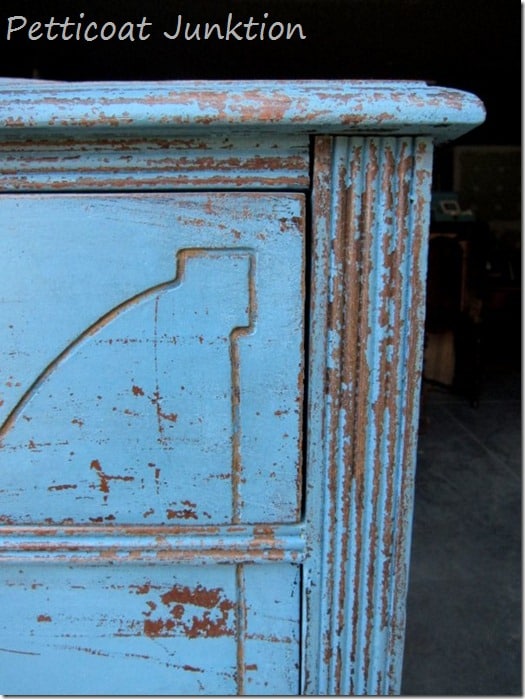 chippy goodness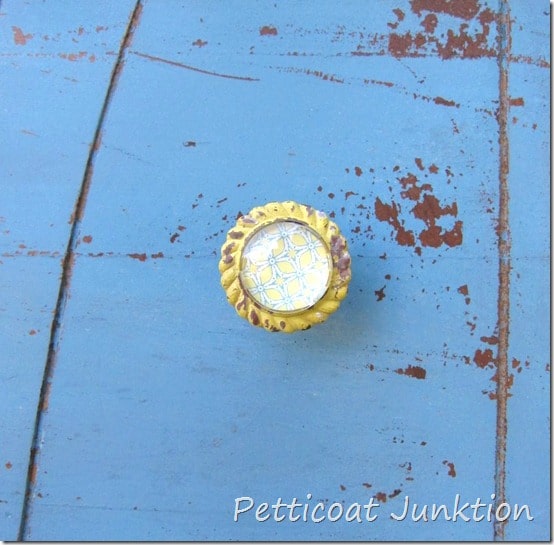 knobs  from Hobby Lobby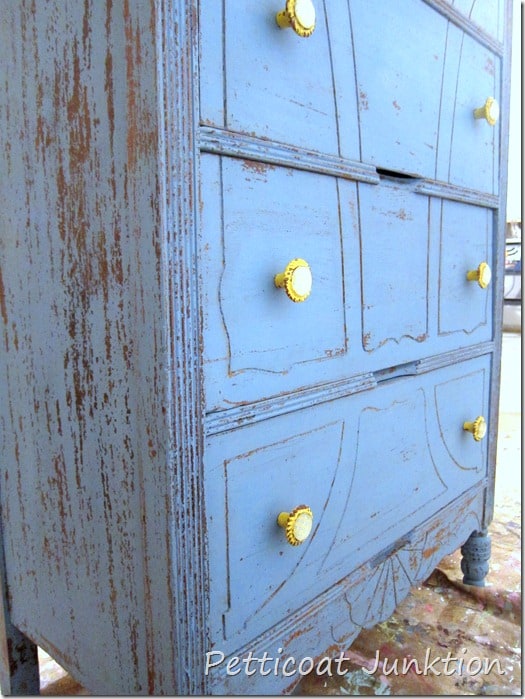 This chest of drawers had cut outs on the frame between drawers for opening the drawers. I drilled holes and added  knobs for an up-dated look. I like the old and the new together.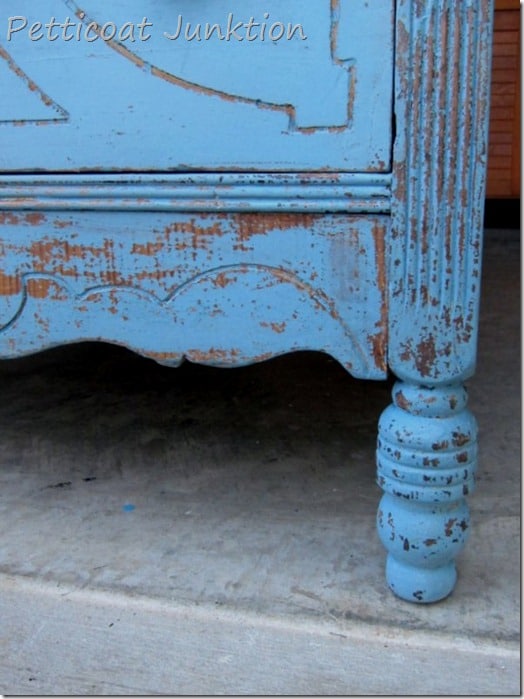 nice legs
A few things I've learned about milk paint……
The finish is one–of- a- kind. The unique aspect is that you never know what result you will get! You need to take in to consideration the original finish on the furniture. I have found that highly varnished pieces will chip a lot or the paint may crackle instead of chip. A lacquered surface will chip very, very heavily or chip off completely so you might want to use the bonding agent. An older wood piece without any varnish or gloss may not chip at all. On an unfinished piece of furniture the wood will soak the paint up and it will not chip. If the furniture piece has a coat of paint, the Milk Paint may crackle instead of chip or it may not chip at all. My advice? Just have fun and go with it.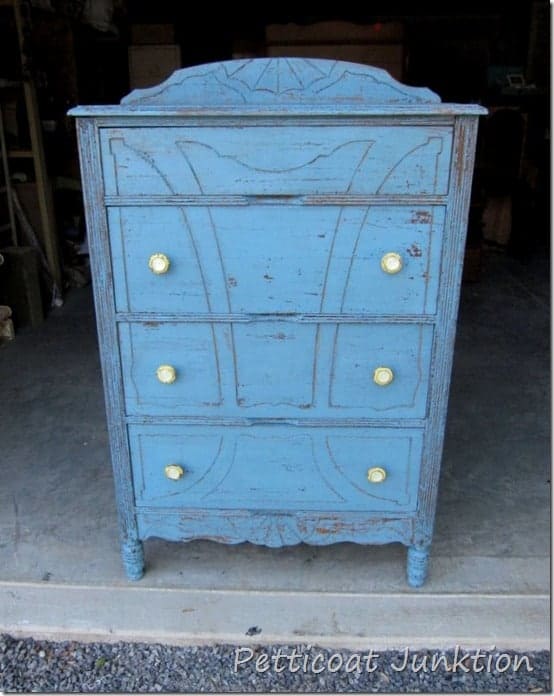 Do you like the look? The MMS Milk Paint is fast becoming one of my favorite paints.
Check out my favorite MMSMP project……. Tricycle Red Cabinet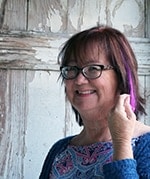 Kathy Owen is the creative guru, content creator, photographer, and worker bee behind the popular Home Décor DIY Blog Petticoat Junktion. She focuses on reinventing found treasures and decorating her home Get all the nitty gritty on Kathy here.