Lane Cedar Chest Paint Makeover
It's Green  Paint Day at Petticoat Junktion.
No, not the musical group….the furniture color of the day is green!
My son told me the other day that he knows green is my favorite color because all my projects are green.
Are not.
I pulled up my photo gallery to prove it to him and…uumm…I do a lot of green projects.
He said 25%… and that could be on the money.
I love green but I also love orange, yellow, red….I could go on.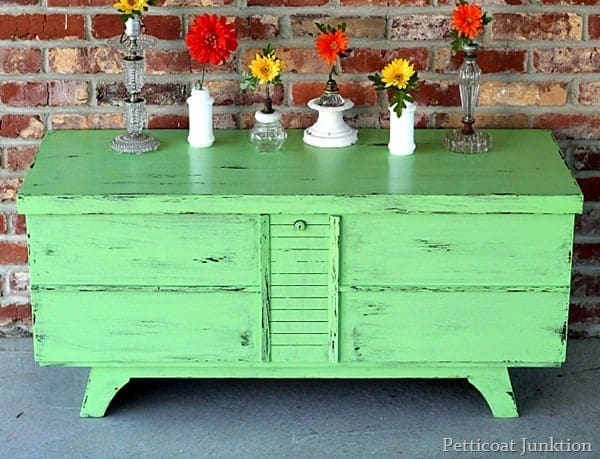 black and green painted cedar chest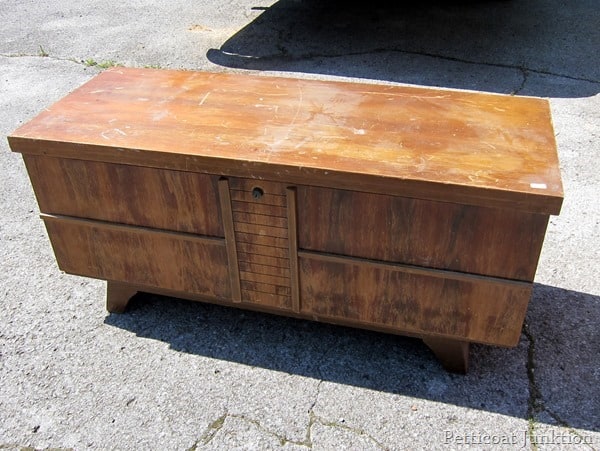 I got the cedar chest at My Favorite Junk Shop.
I know that's a surprise!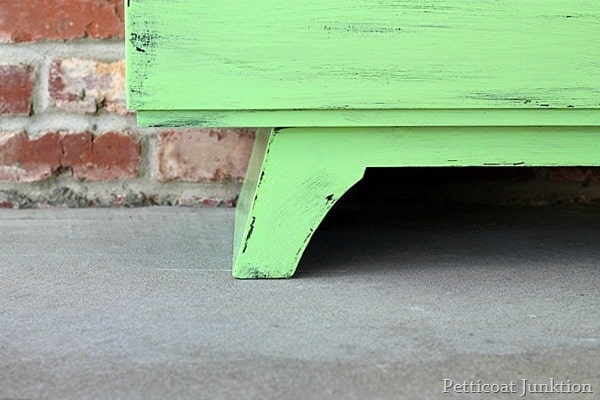 There's black paint underneath the green.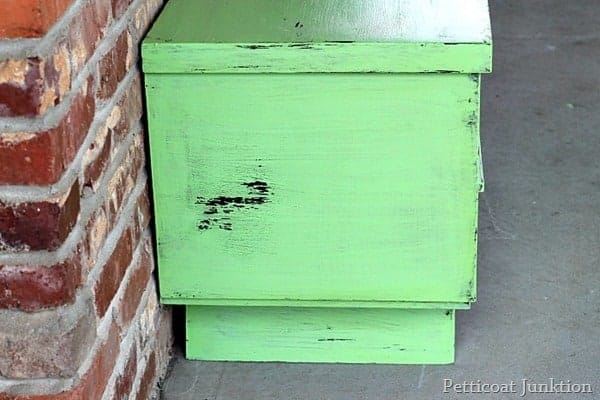 Isn't it cool.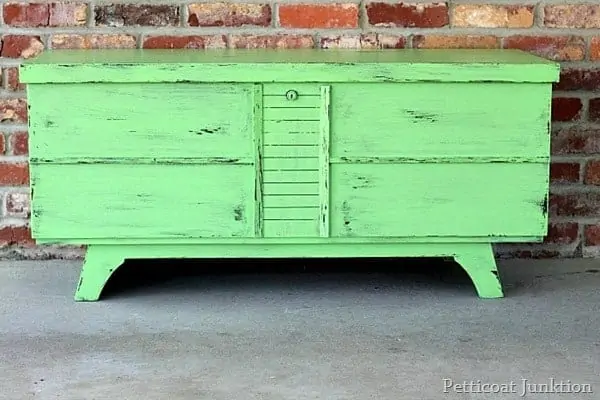 I'll share the secret to the paint finish tomorrow.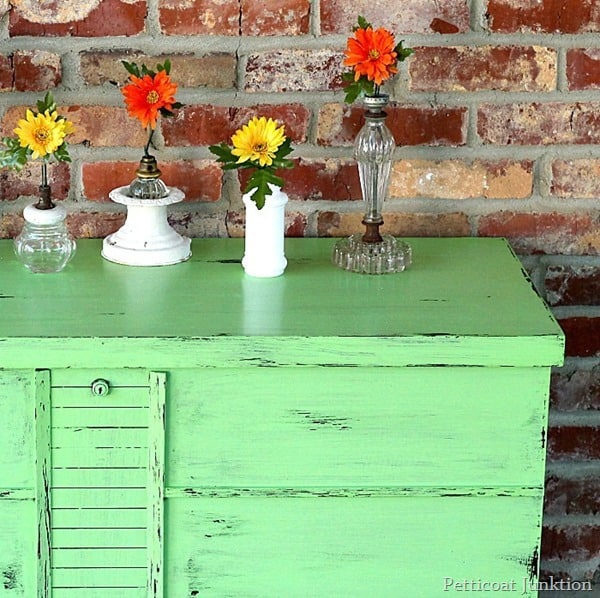 If you like green I bet you will love this piece! Click here.......Green Sideboard Makes A Splash.
This is a safety alert from Lane.....Since many of our cedar chest products have withstood the test of time and have been in homes for decades, there have been cases where children have climbed inside chests with old style latching mechanisms and locked themselves in, and there have been incidences of suffocation inside chests. As a result of this important and urgent safety concern, Lane has launched numerous successful programs since 1987, all concentrating on lock replacement. However, based on our best records, there are still an estimated 6 million chests owned by consumers that may require the new lock upgrade. Please click here for more information
My friend Beth of Farm Fresh Vintage Finds has a gorgeous green furniture project too....
....see, told you!! Click the photo or this pink link toFarm Fresh Vintage Finds to view the entire makeover.
Be sure and leave Beth a comment telling her I sent you over....please.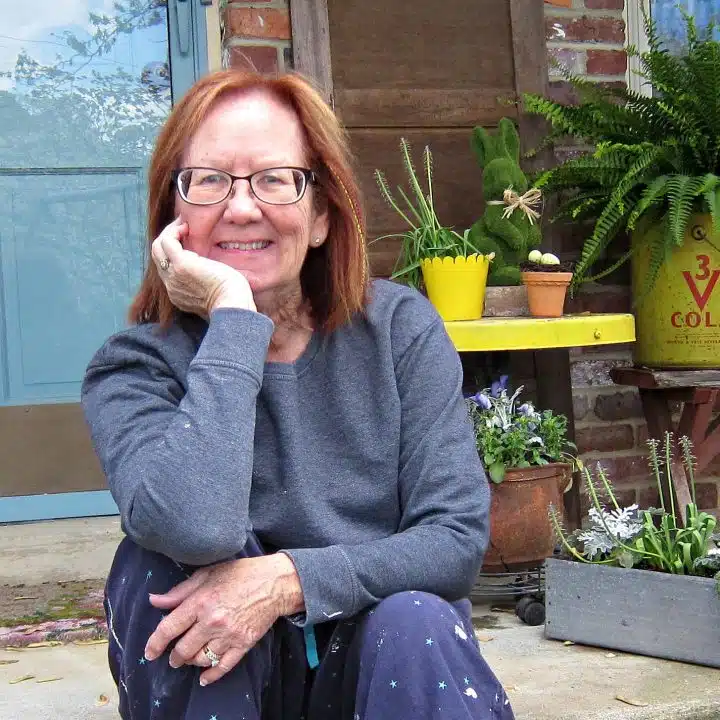 Author: Kathy Owen
Kathy Owen is the founder of the home decor blog Petticoat Junktion where she shares tutorials on painting furniture and upcycling thrifty finds into unique home décor. Her DIY projects have been featured on the Home Depot Blog, Plaid Crafts, Behr Designer Series, and in numerous magazines. Kathy's newest website is HappyHomeDIY.com