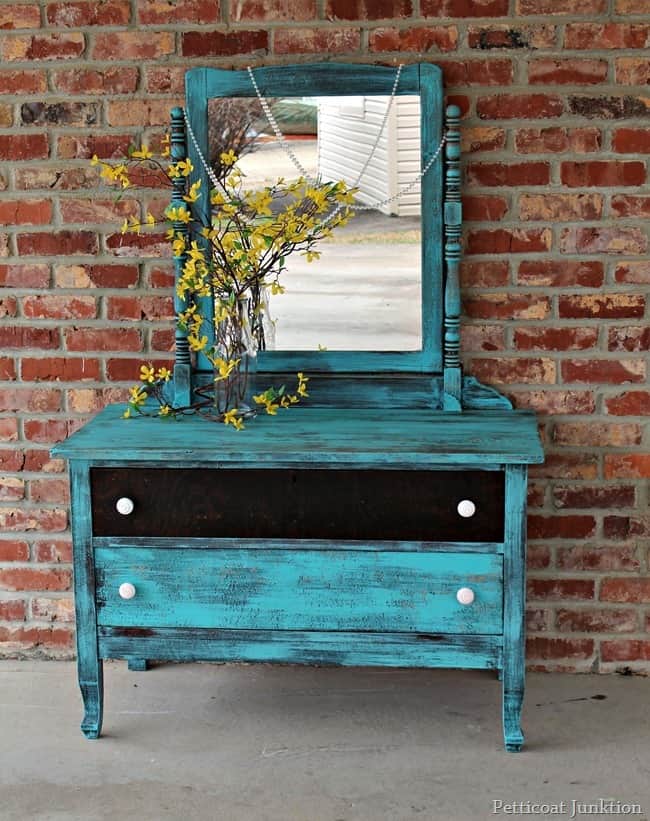 Junky to Funky- Vintage Dresser Painted Turquoise and Distressed With Simple Green.
It's hard to believe that this piece….
is this piece…..
Remember the  beat-up junky dresser a friend gave me?
This is it.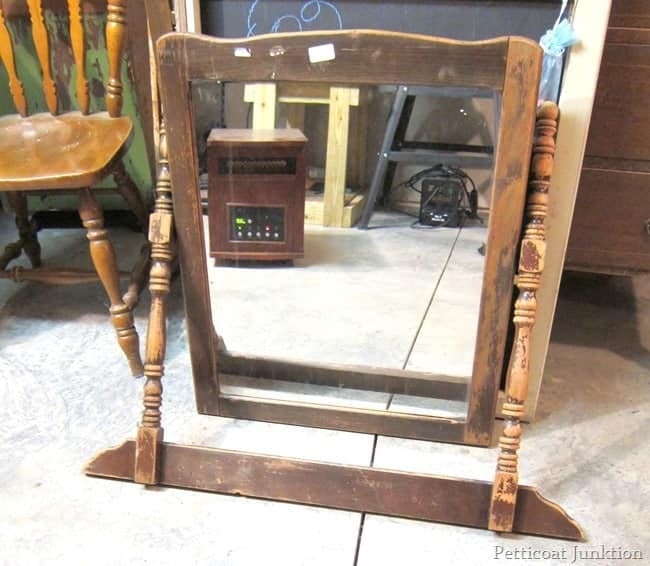 And this mirror came from the Nashville Flea Market.
Petticoat Junktion is a participant in the Amazon Services LLC Associates Program. As an Amazon Associate I earn from qualifying purchases.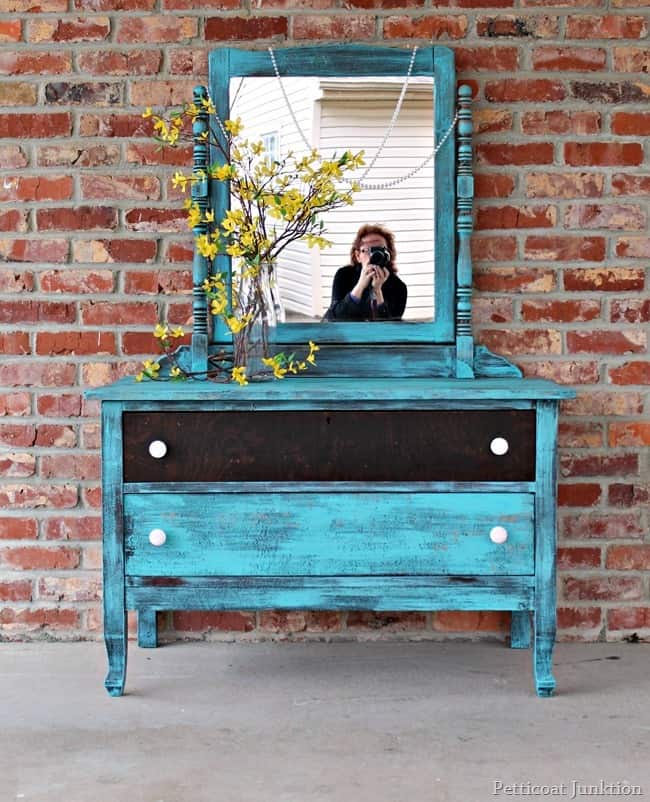 I mixed two of my turquoise paint colors together and brushed on some paint.
As you can see I didn't cover the dresser completely with paint.
Now this is the part you will laugh at.
I really hate sanding with a sander lately because of the mess.
Sometimes I use a wet shop rag straight out of the can and wipe the paint off just after it dries.
I was fresh out of shop rags so I grabbed a dry shop towel…sprayed the dresser with Simple Green and wiped off some of the paint.
Easy distressing technique.
I can hear it now….you did what….doesn't that hurt the paint…no it doesn't.
As I've said before….don't be afraid to experiment.
It's only paint.
I have a hard time taking photos of mirrors.
See me!
I was under the carport snapping these pics when the cold front started coming through.
You can see my hair blowing in the breeze.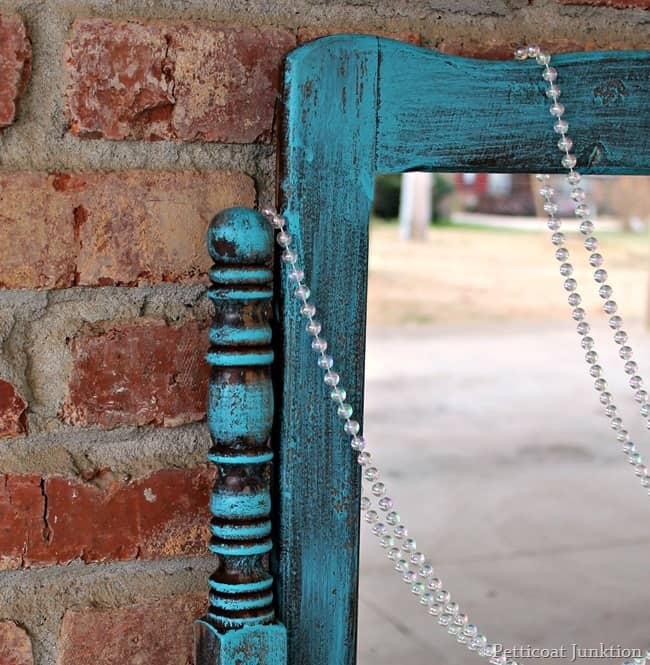 I love the curvy details of the mirror holder.
The mirror was only $10.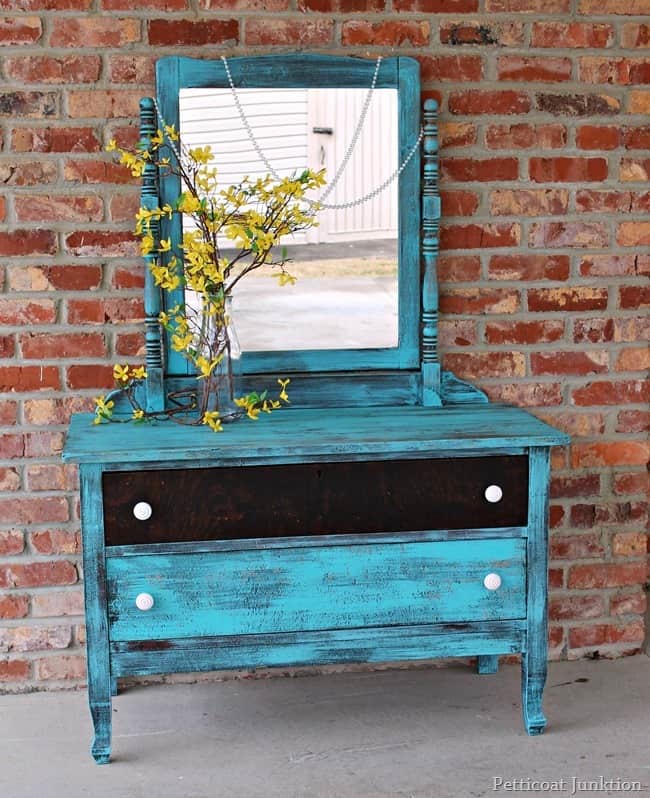 I purchased the white knobs at Habitat Restore several months ago.
Just because I like to be different… I didn't paint the top drawer.
I spruced it up with a coat of hemp oil.
Total cost of project, approximately $12.
Do you think I should paint the other drawer?
You can leave me a little note below.
I love hearing from you.
You only have to leave your name (first name is ok) and your email address, then your comment.
Your email address will not be shown on my blog.
Thanks for stopping by and have a great week,
Kathy
linking to these parties….
DIY Sunday Showcase……Throwback Thursday
Thrifty Décor Chick…..Funky Junk Interiors….Amaze Me Monday