Pink Painted Furniture
Are ya'll ready for the fireworks? Because of the extreme drought conditions in Clarksville,  fireworks have been banned here for the 4th. I know I'm an old fuddy-duddy but shooting fireworks at home makes me nervous. I'm always afraid someone is going to be injured during all the excitement. The City of Clarksville will be having their fireworks display tonight. I say let the professionals do it!
I wrapped up a project today and wanted to share a few photos.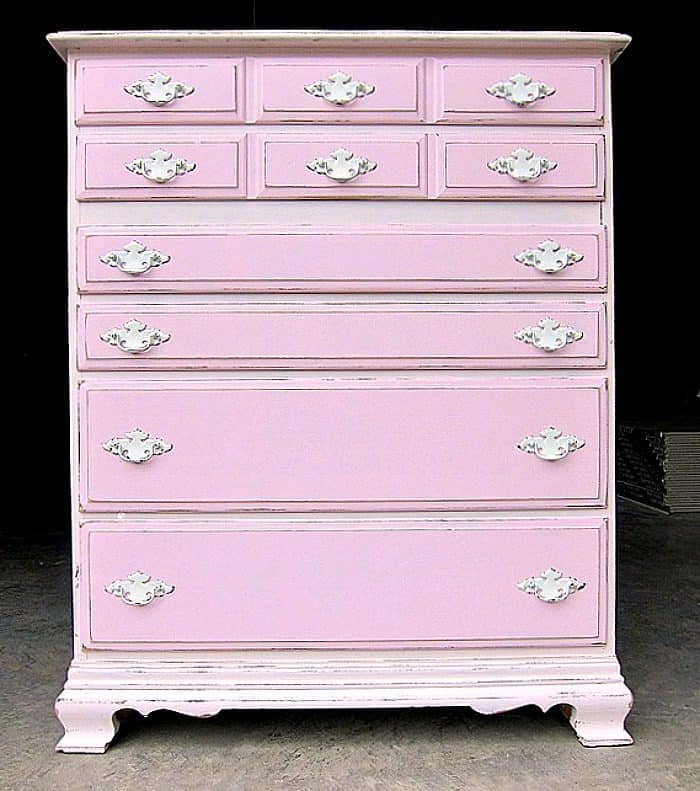 Meet Miss Pink Cotton Candy.
Doesn't she look delicious! I'm crazy about two-tone paint finishes, and I love pink painted furniture.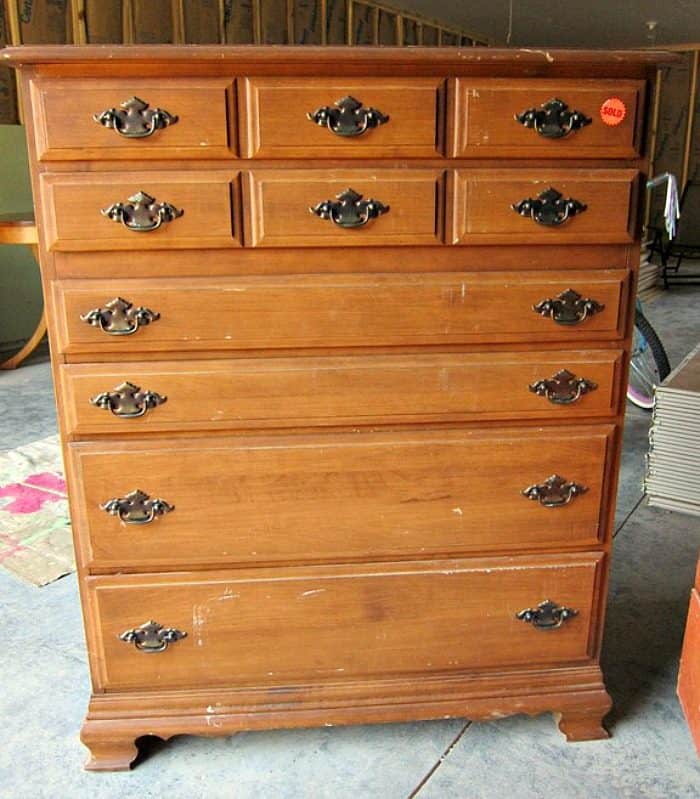 Solid wood, original hardware,everything intact.
Behr Premium Plus Ultra with the primer and paint all in one is my go-to latex paint. The light pink on the right I used on the casing of the chest and I mixed a little of the fuchsia color with the light pink to make the color for the drawers. I love mixing paint.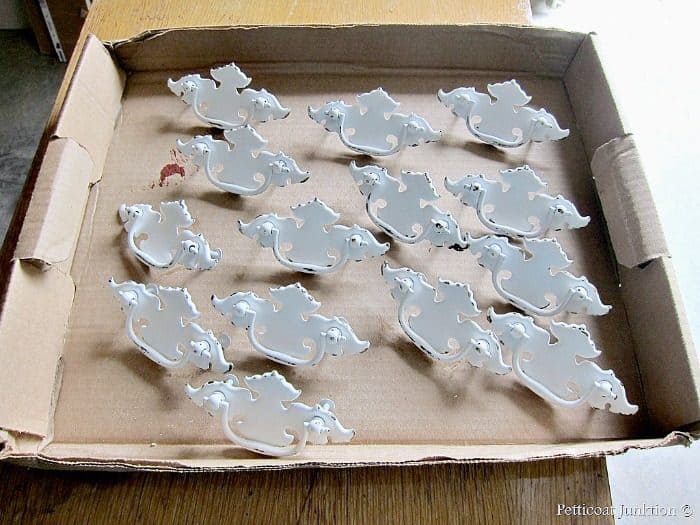 I spray painted the hardware white.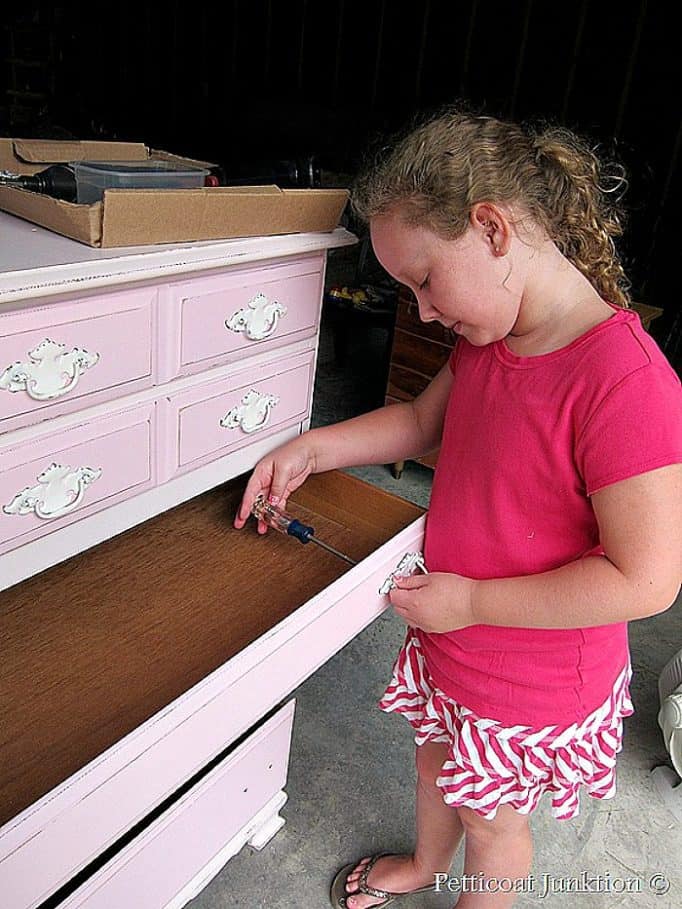 My granddaughter loves to help me with my projects and I love that!!
She handles a screwdriver pretty well.
I did some very light distressing. Ya'll know I usually go crazy with a sander, but I controlled myself this time.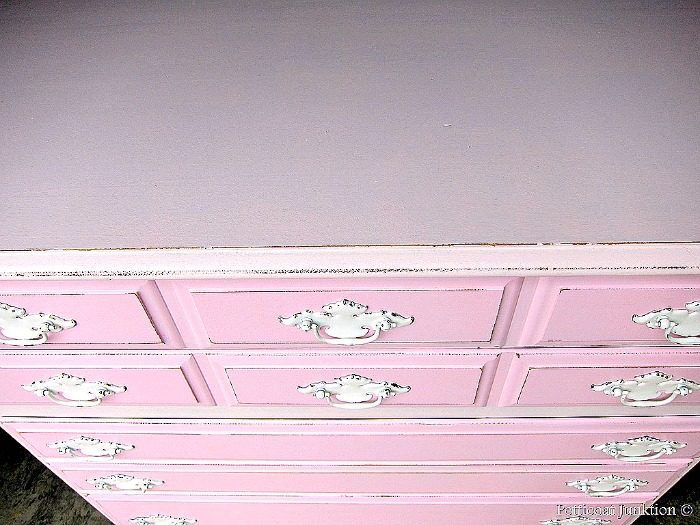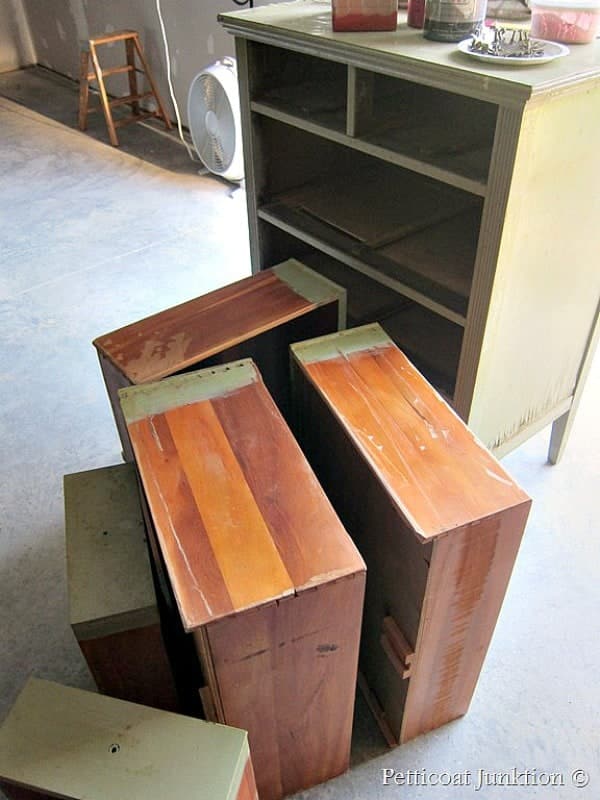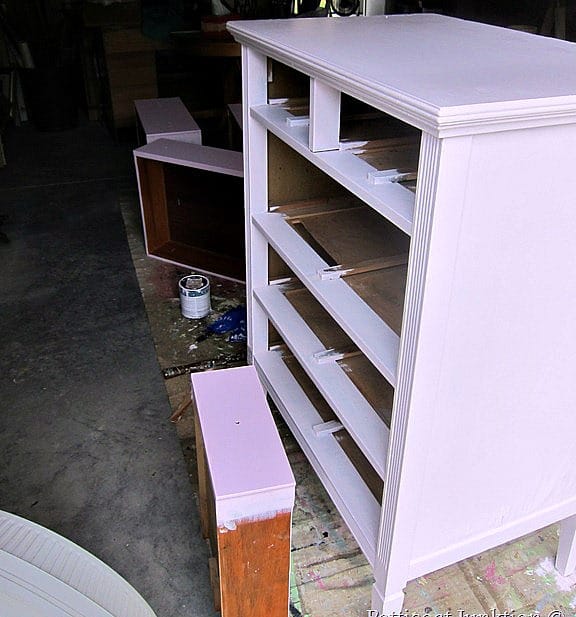 Petticoat Junktion is a participant in the Amazon Services LLC Associates Program. As an Amazon Associate I earn from qualifying purchases.