Painting Wood Furniture
Painting wood furniture is not the time consuming, difficult process it used to be. The improvement in paint formulas has made the job of painting furniture a breeze. This paint project is very basic, no special techniques. Perfect for the beginning painter.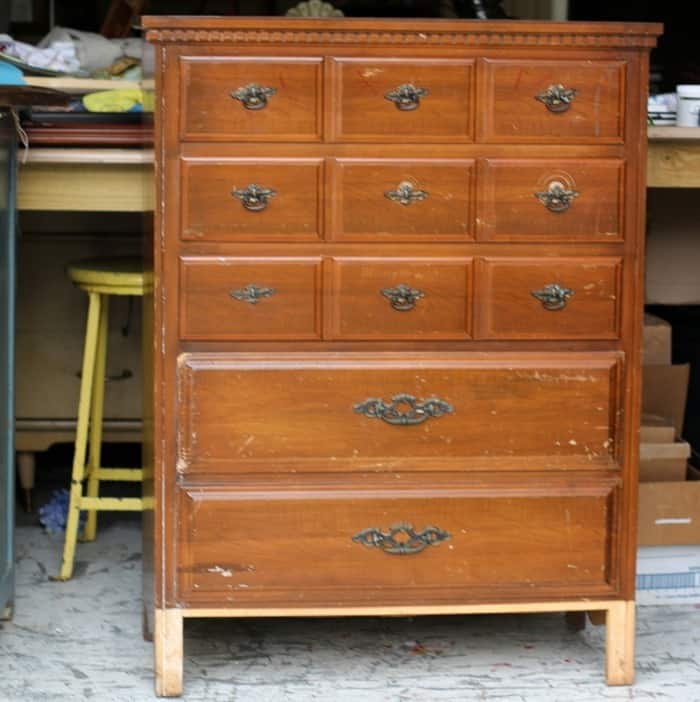 We had to do a few repairs to the chest before getting to the easy part….painting. We bought this chest at auction for $17.50. We found a board in the wood stash to replace the missing bottom piece.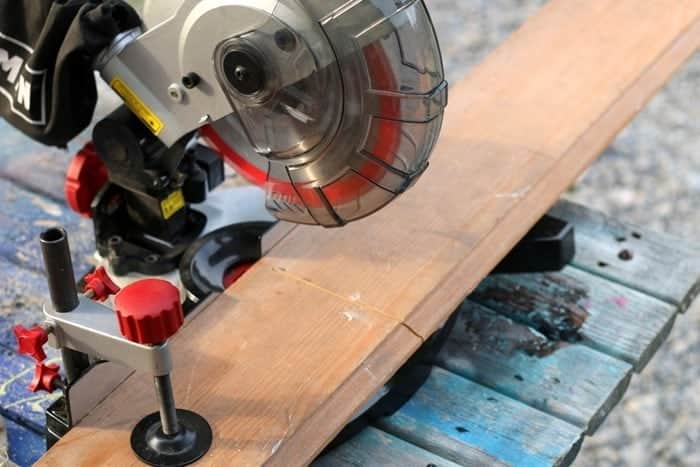 It was a simple process to cut the board and nail it to the chest of drawers.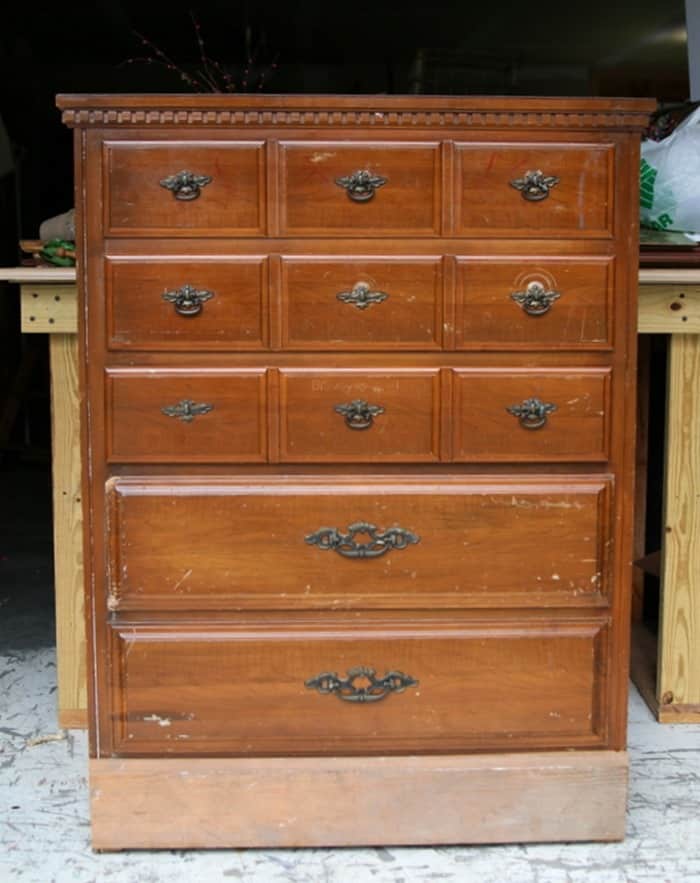 Once the chest is painted you will never know the board is a replacement piece.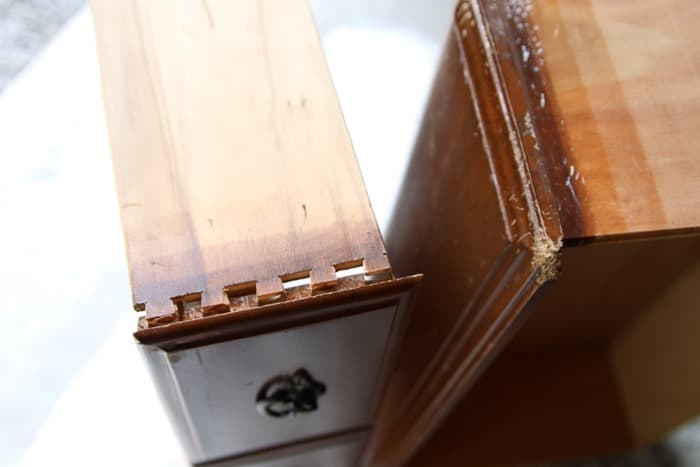 The drawers were beat up too. One drawer edge was eaten away…..or something.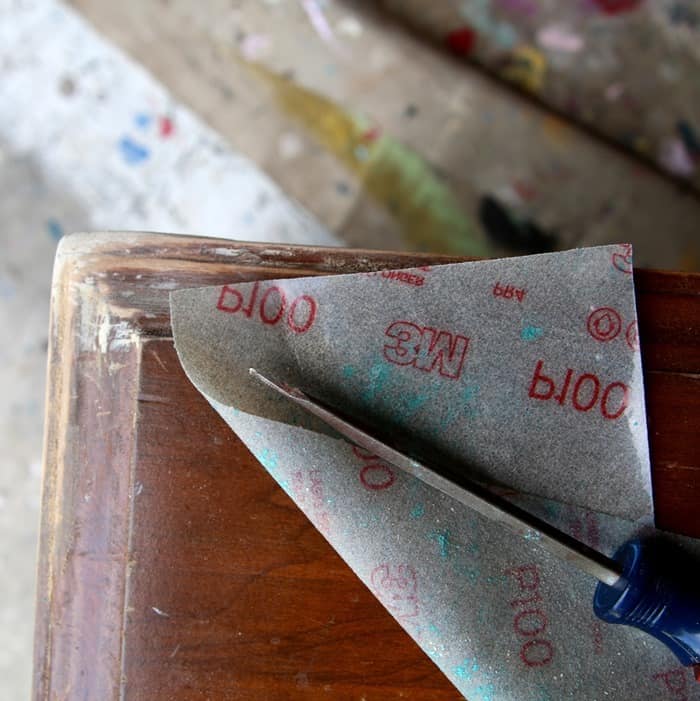 We built up the edge with wood filler, going through the process a couple of times, sanding the filler smooth each time.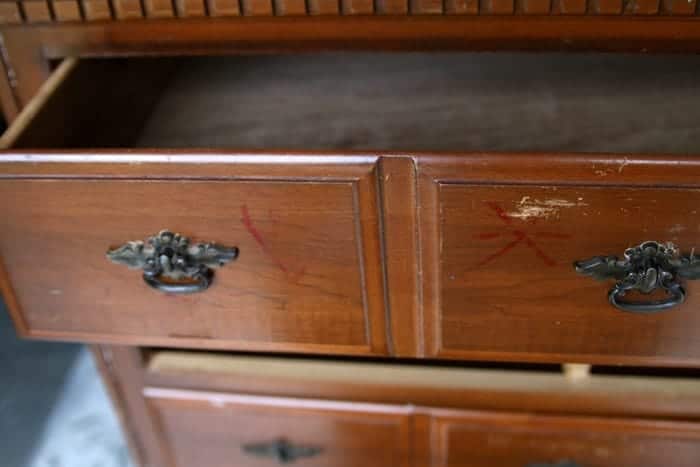 There was red permanent maker in places and someone named "Brooklyn" had etched her name to the drawer fronts in several places.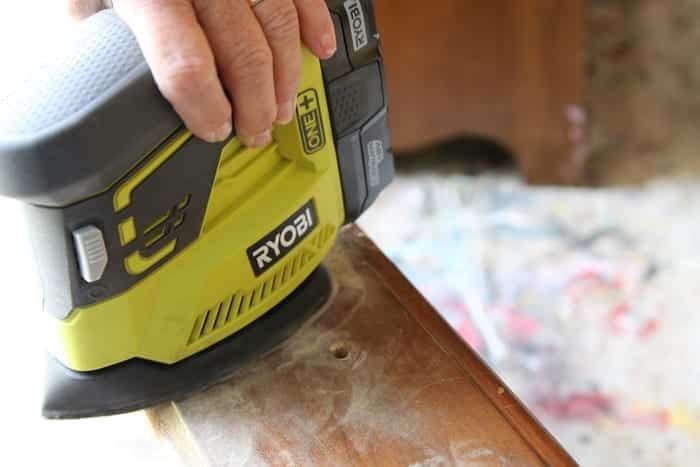 A quick sanding took care of the marker and the etching.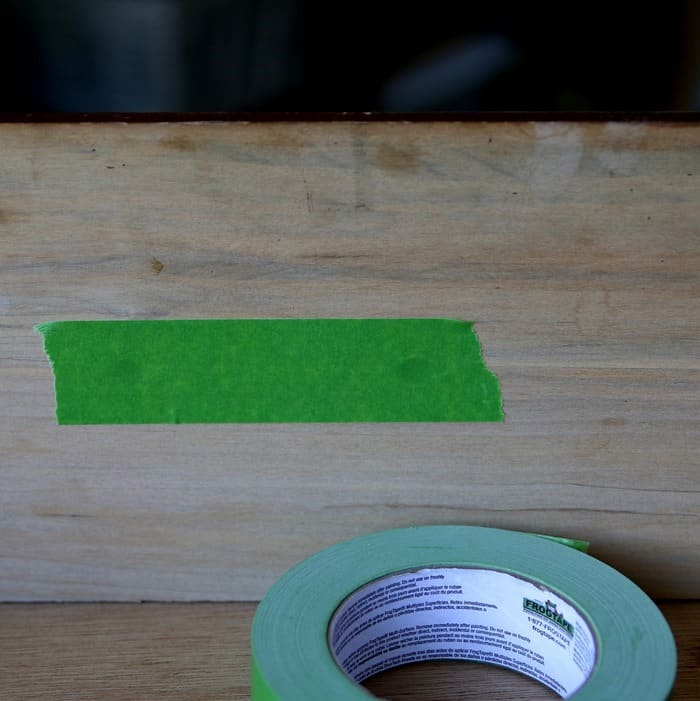 One of the steps in prepping furniture includes covering the hardware screw holes with painters tape in the inside of the drawers. I hate for paint to seep into the drawers and it will if you don't tape those holes off. That's your paint tip for the day…..you're welcome.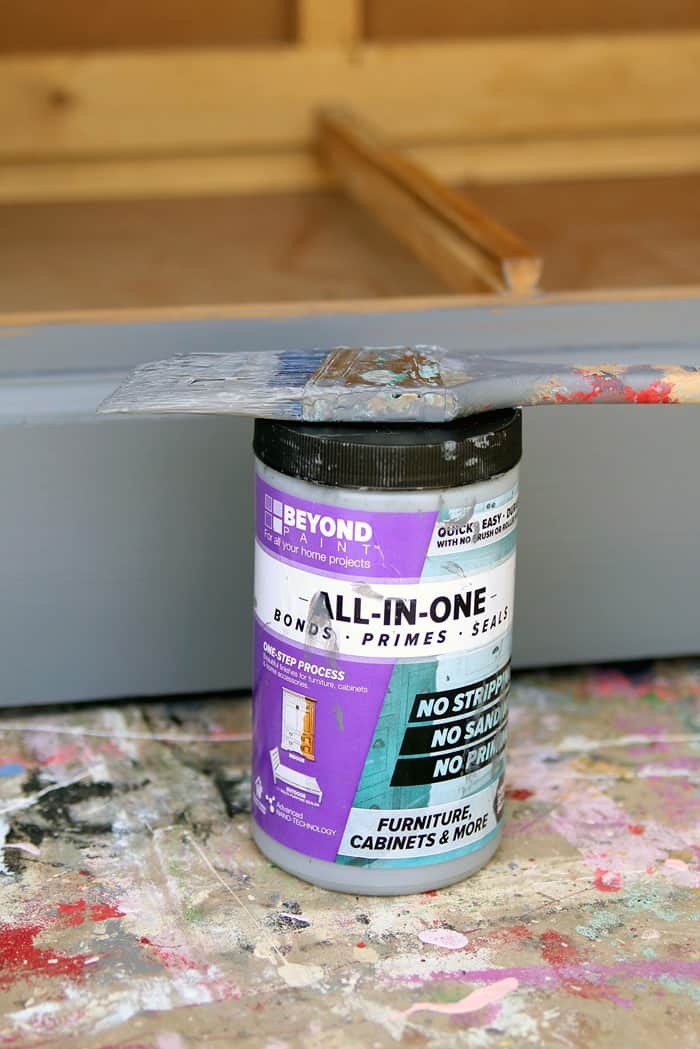 Finally to the painting! I used Beyond Paint in Pewter for the makeover. Beyond Paint is a primer, paint, and sealer all in one. I've used this product since it was first manufactured in 2011.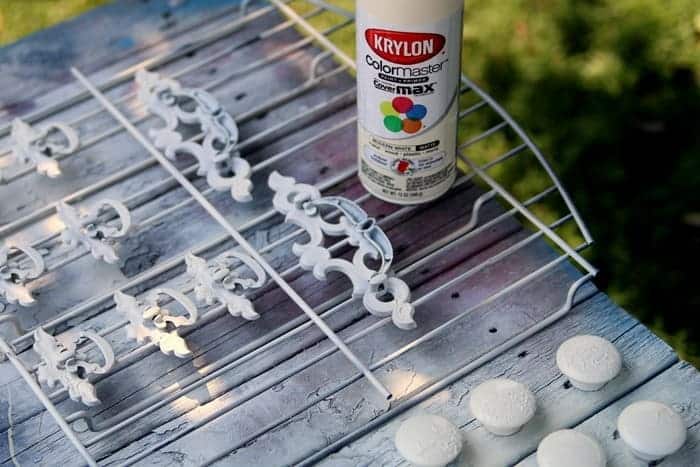 To give the chest a more updated look I decided on a combination of original hardware and round wood knobs. I spray painted all the hardware with Krylon Modern White. I first painted the hardware a soft gray. I put the hardware on the chest and I didn't like it. I removed it once again and spray painted it with the Krylon. Sometimes you just have to do the extra work.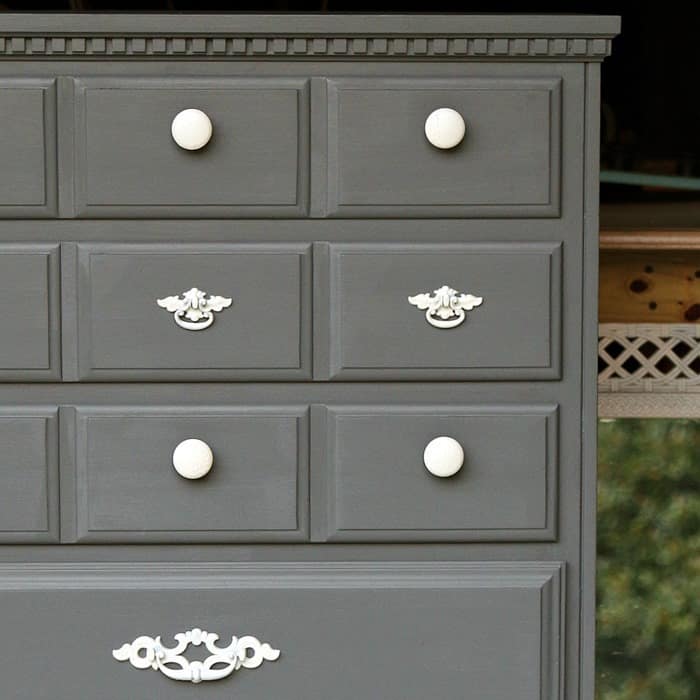 And that was it. This is a basic painted furniture makeover. Paint for the chest and spray paint for the hardware. No distressing, aging, priming, sealing, etc. Just paint.
(you can find Beyond Paint on Amazon here….Beyond Paint Pewter)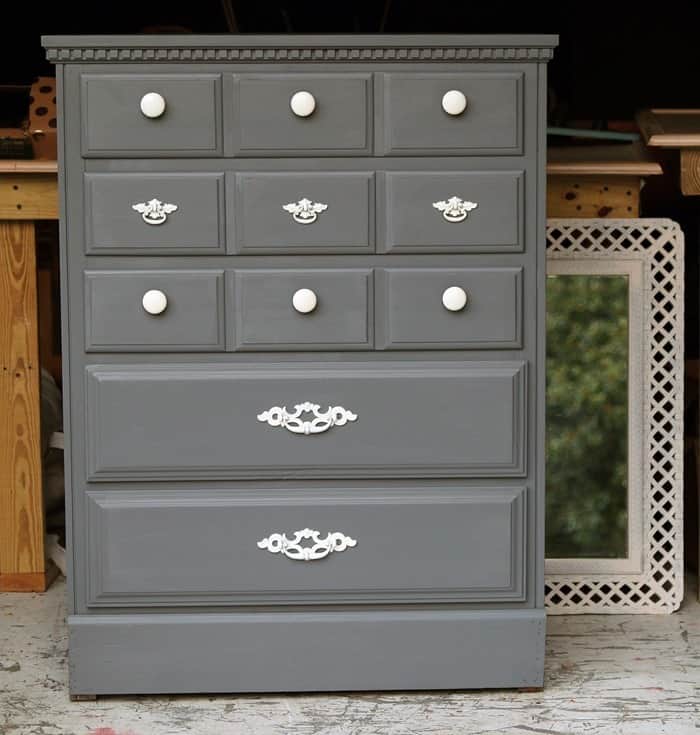 I know a lot of you are every day readers of the blog ( thank you, insert Kathy smiley face). Sooooo, have you tried painting furniture? It's really easy and the results are amazing. The furniture piece will look entirely different. Leave me a note and I'll see you next week. Have a great weekend! p.s. I've read every single comment on the wood wardrobe but I haven't had time to reply yet. I will, promise.
Products used in this project:
FrogTape
Reclaim Beyond Paint – Pewter
Cordless Electric Sander
Krylon Modern White Spray Paint
Amazon Affiliate links are for your convenience. Read my disclosure policy here.