Well, HELLO
How is everyone? Stayin' cool?
Still hot here and we have the whole month of August to get through!
I've been painting like crazy and I have a cool little custom piece to share with you tonight.
She's the little sister to Miss Pink Cotton Candy (click the link to check her out).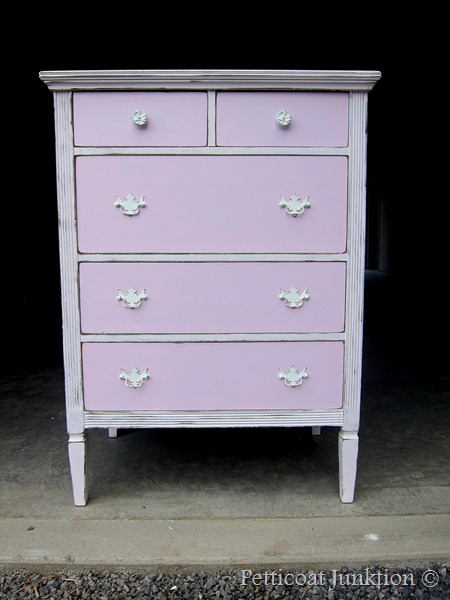 introducing……Pink Cotton Candy Princess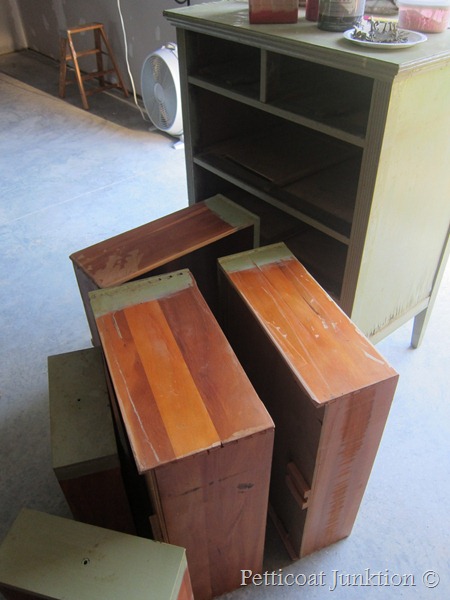 One of my clients snapped up Miss Pink Cotton Candy right after I took her to the shop.
A few days later she brought in this sad little chest. I'm sorry but I didn't get a picture of her in the all-together. She was pretty beat up with peeling veneer and a musty odor from being stored in the basement of an old house. She also had shiny silver knobs.
My client, Pam, wanted the sad little dresser to match Miss Pink Cotton Candy who is now a permanent fixture in her granddaughters' bedroom.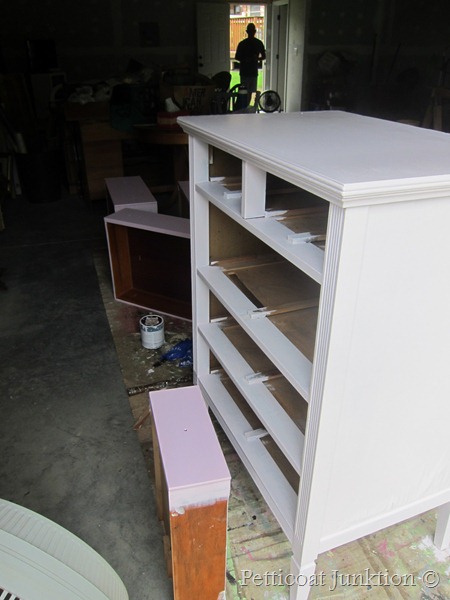 I cleaned her up, drilled holes to replace the hardware, and put on a coat of primer to cover the antique green glaze paint job from the 70's.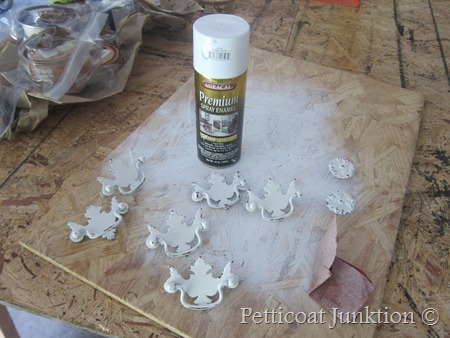 I found this hardware in my stash and spray painted it to match Miss Pink Cotton Candy.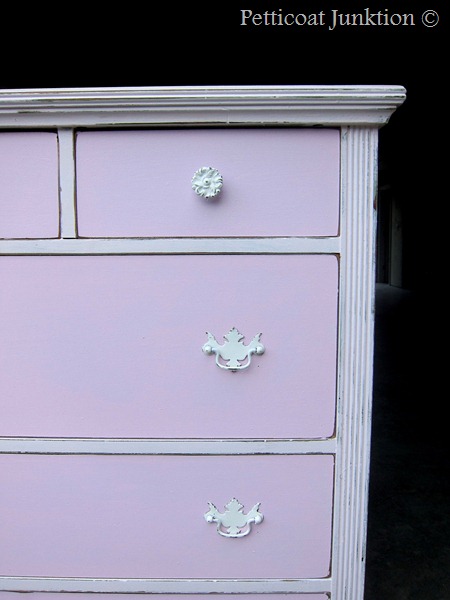 light distressing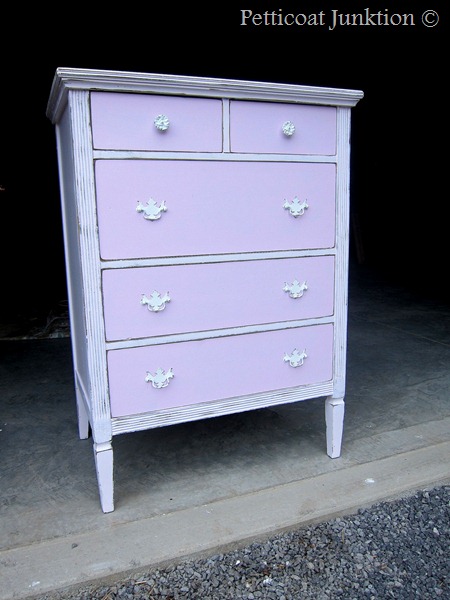 two-tone pink, Behr primer and paint all-in-one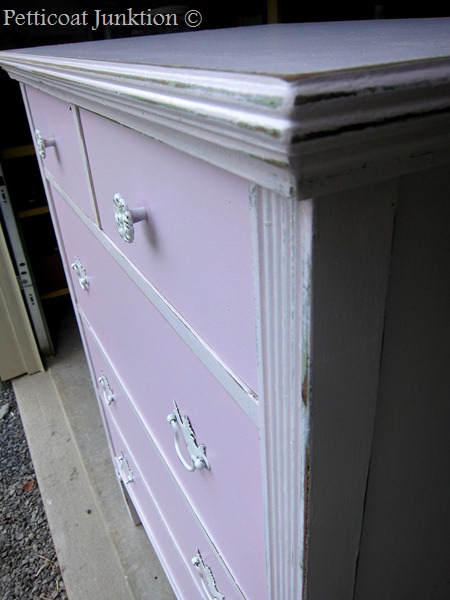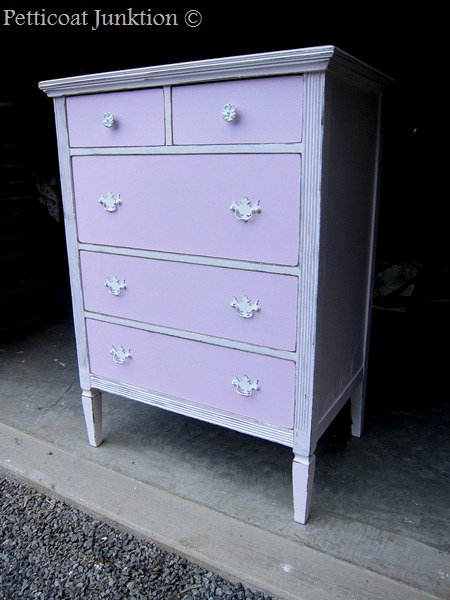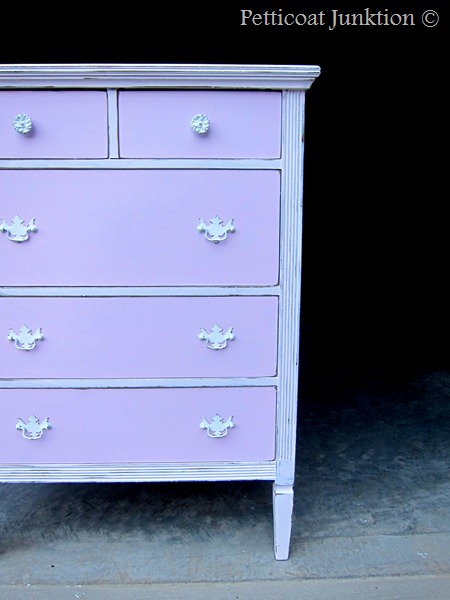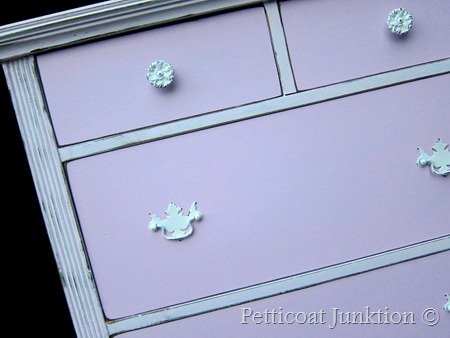 This chest is a totally different style from the first one but with the same paint finish and similar hardware, it works. I love the detail on this piece.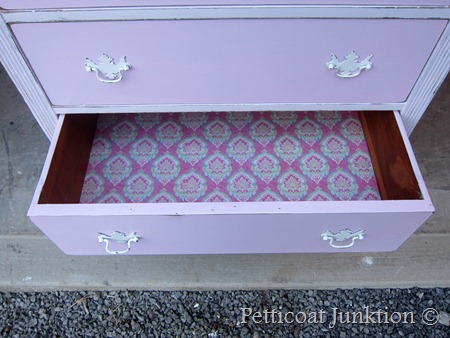 I added some lovely scented drawer liner for the finishing touch.
What do ya'll think. Do you have a favorite of the two?
Thanks for stopping by, Kathy