Turquoise and green look great together.
I noticed this when painting my grain sack inspired table.
On the table makeover, I taped off the areas for the turquoise stripes with green frog tape……see where I'm going with this…..the turquoise stripe really perked up against the green tape. So then and there I decided I had to use the two colors together in a paint project.
So this is the project!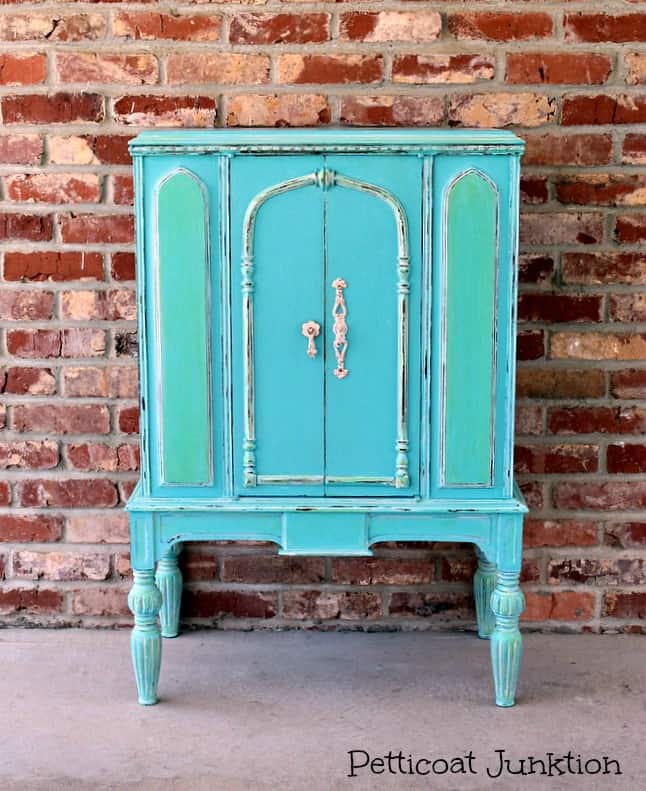 Vintage Radio Cabinet Painted Turquoise and Green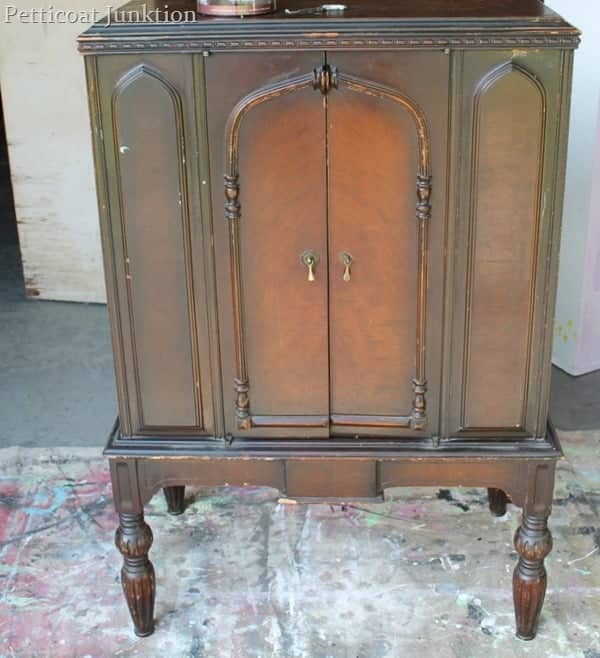 before
I purchased this piece at a local flea market/antique mall.
She was in pretty good shape although backless.
That's a pretty easy fix.
The Junktion Technical Specialist cut a back from wood we had on hand, then attached the back with a nail gun.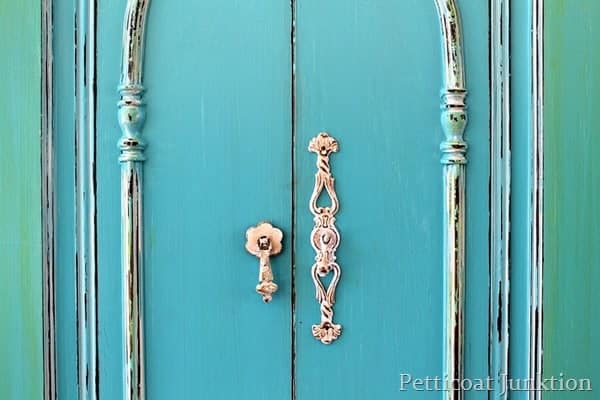 I really wanted to play up the details on this piece. I mean…..they were just screaming for attention.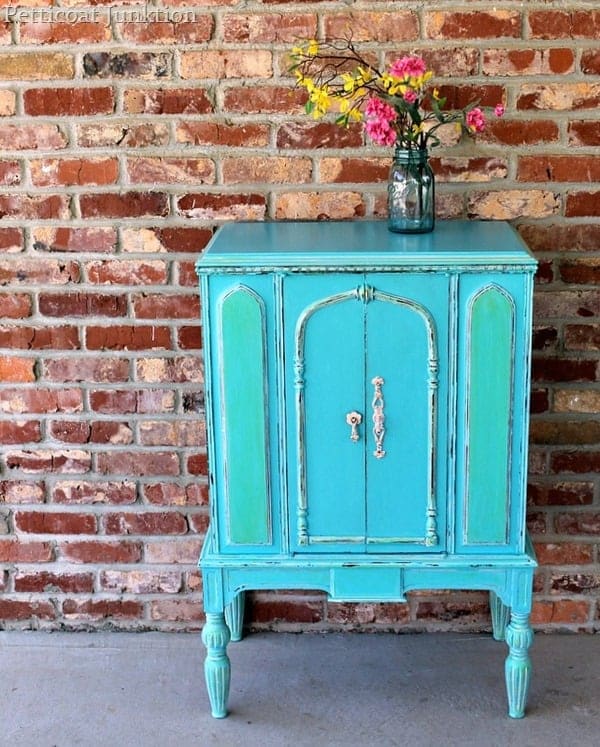 Her legs are nice but were probably a lot nicer before someone cut them down.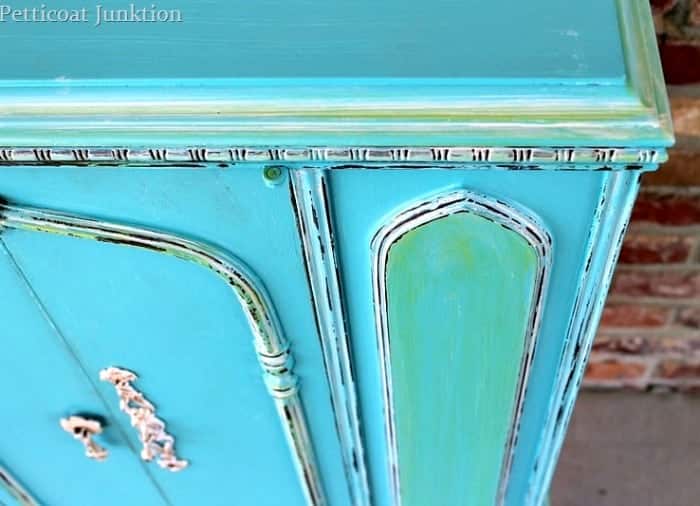 Do you see the white accents here and there on the details?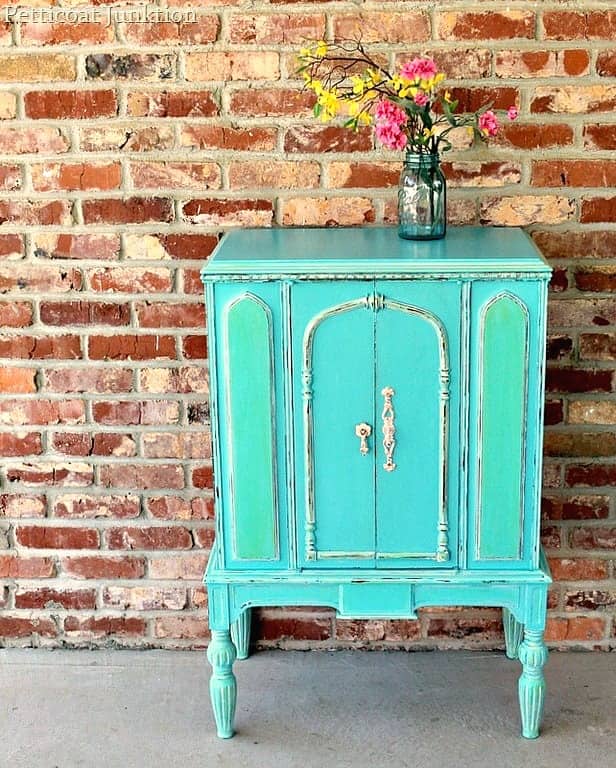 The turquoise and green needed a little……separation?
Later this week, I'll share all the makeover details, how-to's, etc.
(psst) updated 7/19/2013 click here to see the paint tutorial and the creative hardware ideas.
What do you think?
Positive affirmation is a must for me, I crave it.