Turquoise and green look great together.
I noticed this when painting my grain sack inspired table.
On the table makeover, I taped off the areas for the turquoise stripes with green frog tape……see where I'm going with this…..the turquoise stripe really perked up against the green tape. So then and there I decided I had to use the two colors together in a paint project.
So this is the project!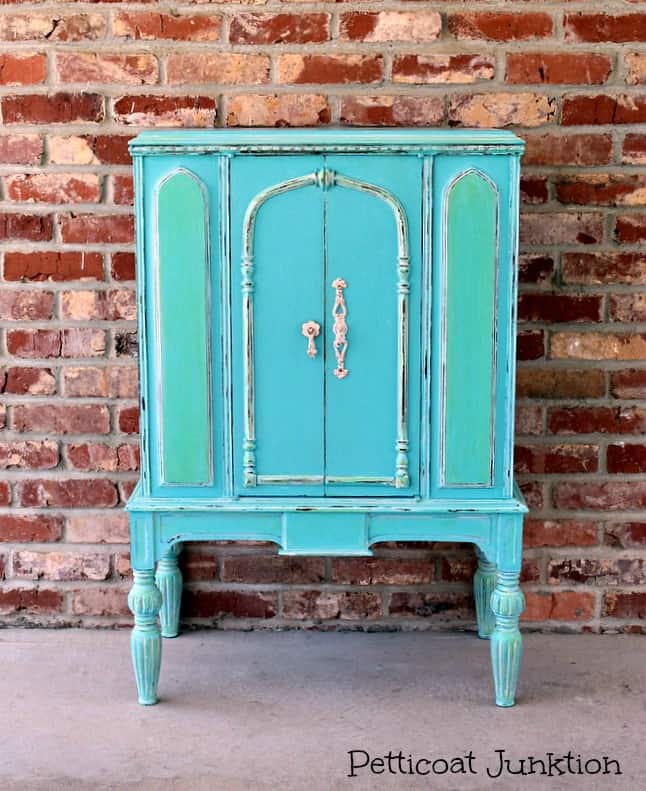 Vintage Radio Cabinet Painted Turquoise and Green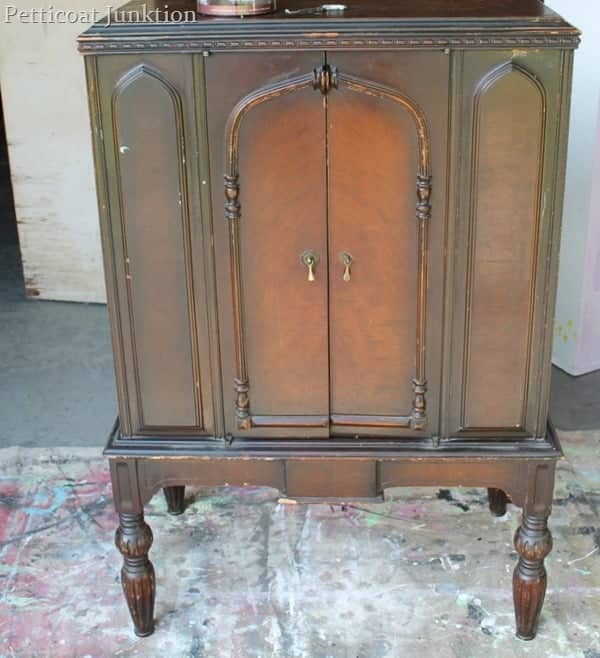 before
I purchased this piece at a local flea market/antique mall.
She was in pretty good shape although backless.
That's a pretty easy fix.
The Junktion Technical Specialist cut a back from wood we had on hand, then attached the back with a nail gun.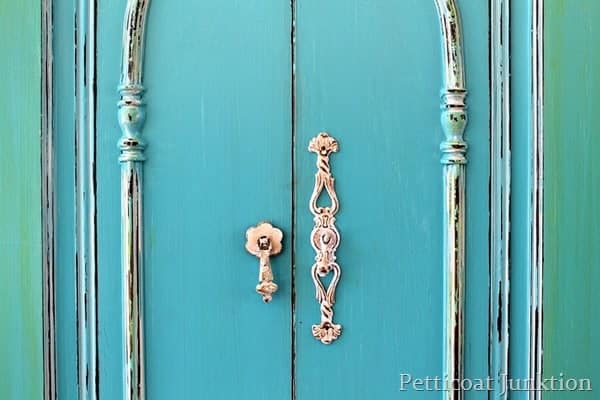 I really wanted to play up the details on this piece. I mean…..they were just screaming for attention.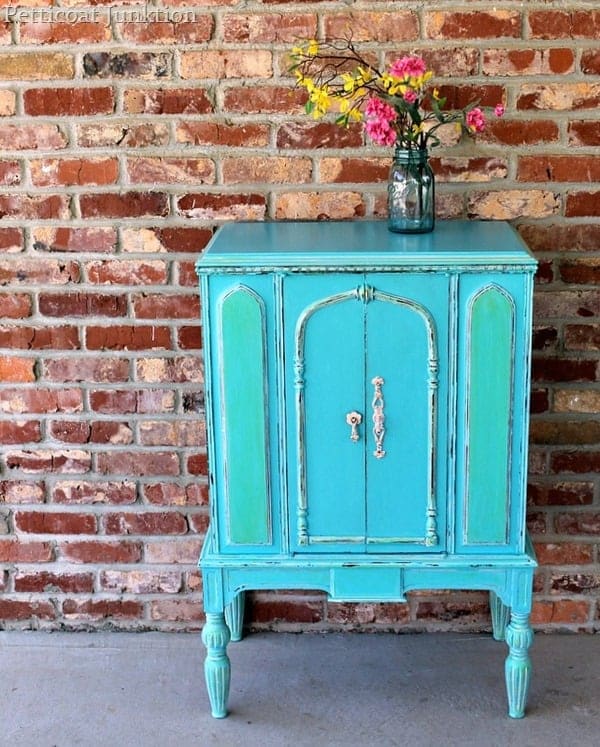 Her legs are nice but were probably a lot nicer before someone cut them down.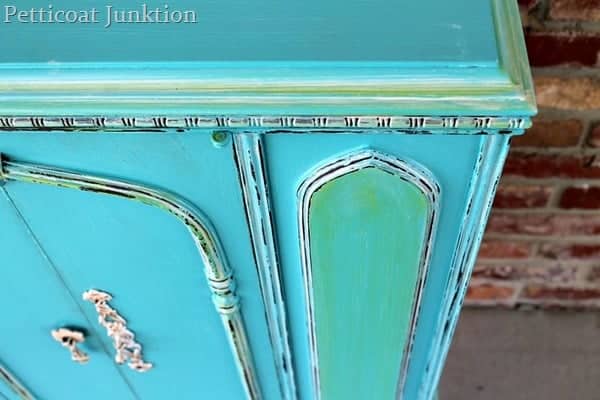 Do you see the white accents here and there on the details?
The turquoise and green needed a little……separation?
Later this week, I'll share all the makeover details, how-to's, etc.
(psst) updated 7/19/2013 click here to see the paint tutorial and the creative hardware ideas.
What do you think?
Positive affirmation is a must for me, I crave it
You can leave a comment below.
If you don't have a blog….that's ok…you only have to leave your name (first name is ok) and your email address, then your comment.  Your email address will not be shown on my blog. It is to prevent spammers from leaving comments.
Thanks for stopping by and have a great week,
Kathy
linking to these parties….
Thrifty Décor Chick…..Funky Junk Interiors…….
Savvy Southern Style……..Diy Showoff…….Shabby Creek Cottage
get free updates from Petticoat Junktion…
Delivered by FeedBurner