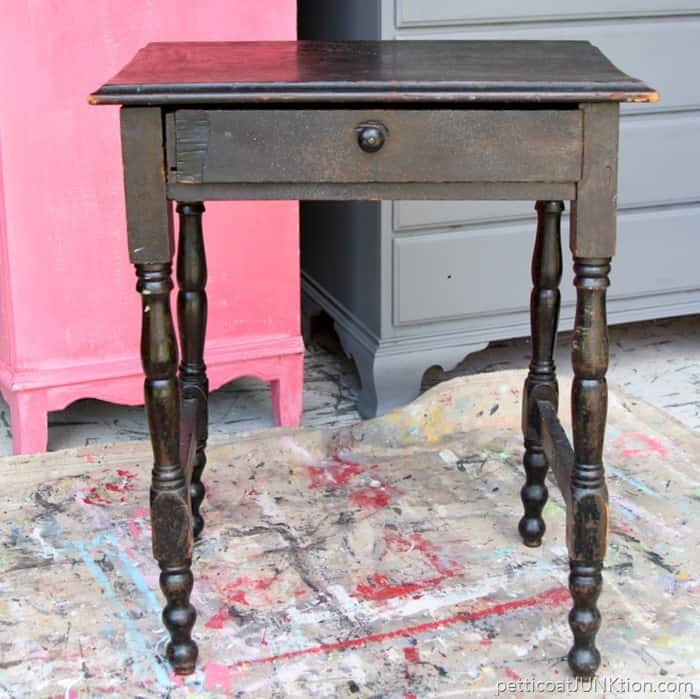 Auction Table
Did you guys have a good weekend? I did. I worked on several projects and have them almost ready to go. This Wednesday I have an awesome project to share…not even giving any hints. Well, maybe one….it's red.
This post is about a table the JTS bought at an auction. He's getting pretty good at this auction thing.  I really like the table but it needed a bit of work.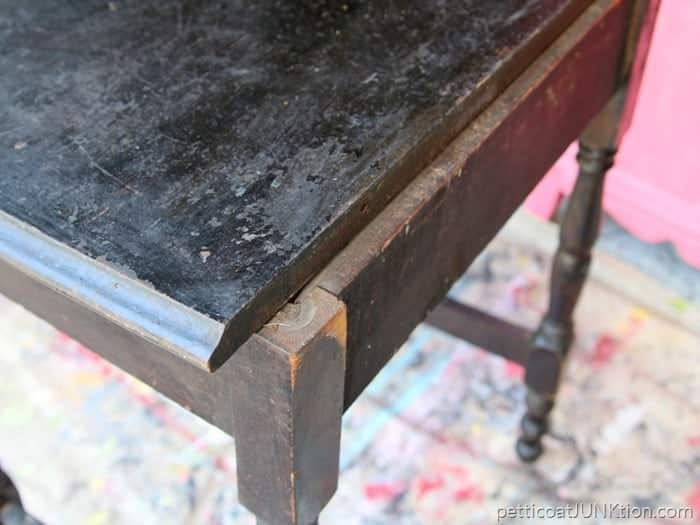 At one time there was something on the back…maybe a mirror.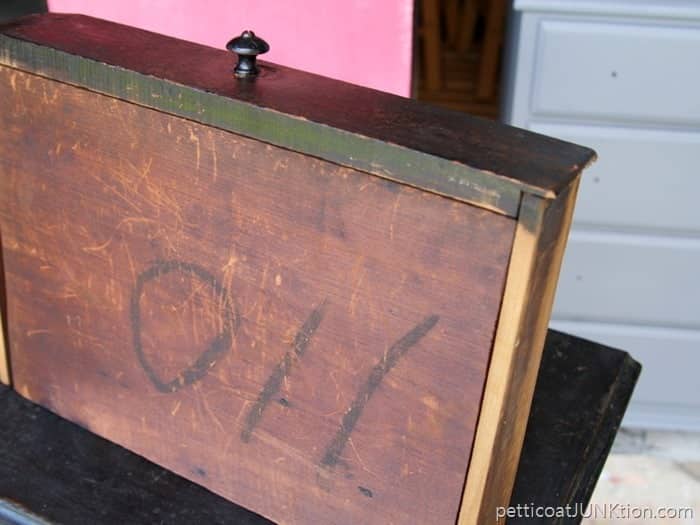 The table is pretty old but I have no idea about the age.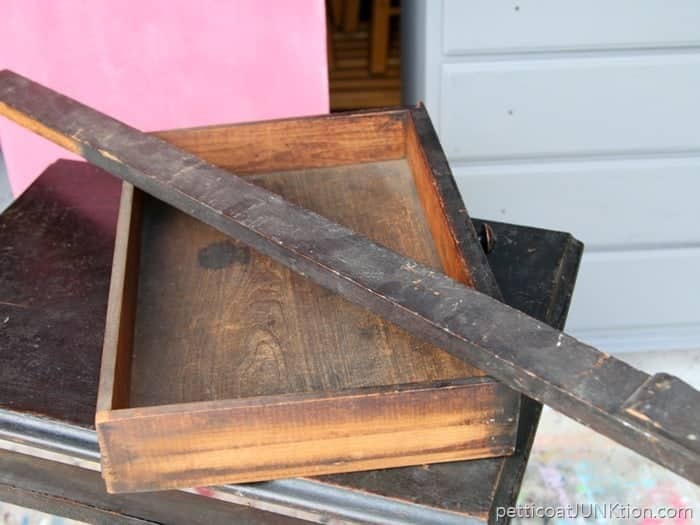 I went through my reclaimed wood stash and found a board that would work perfectly on the back. The JTS cut it down for me.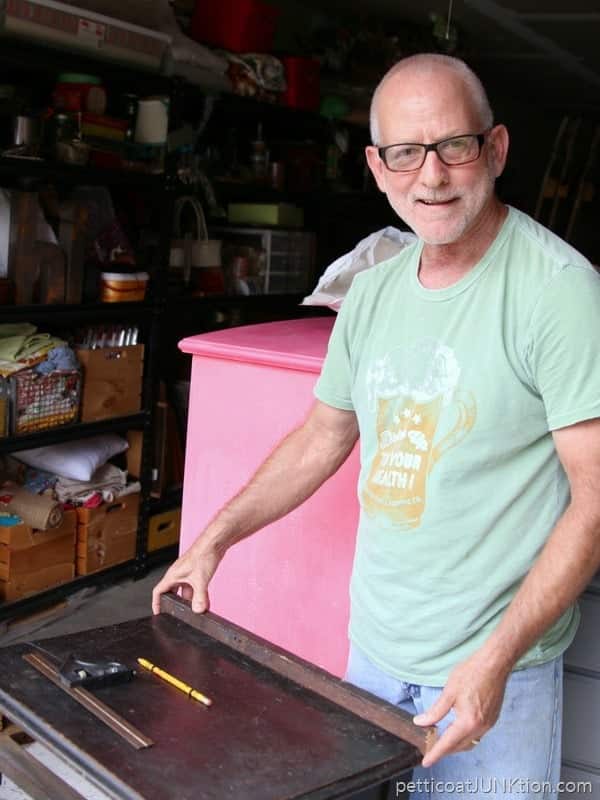 And here is the little cutie working on the table.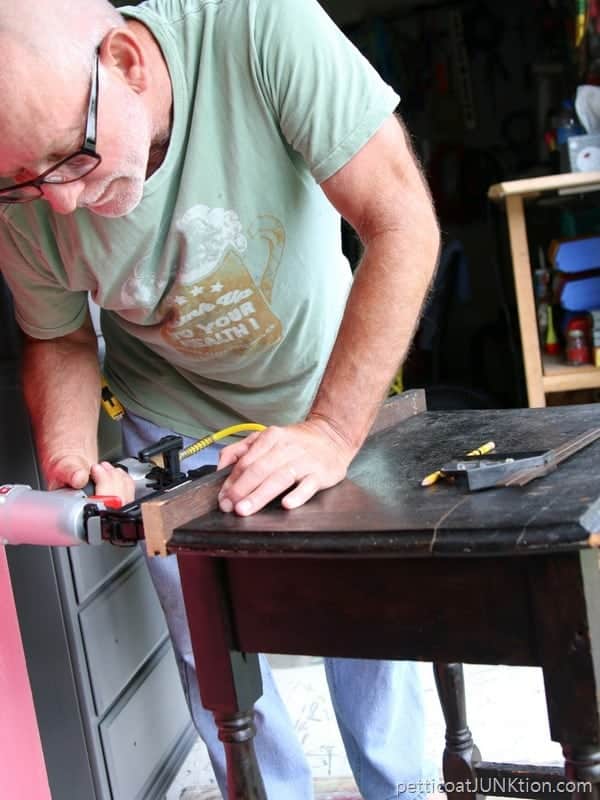 Furniture Makeovers Involve Repairs
He used the nail gun to attach the board to the back. I was sitting right there taking photos….and a break.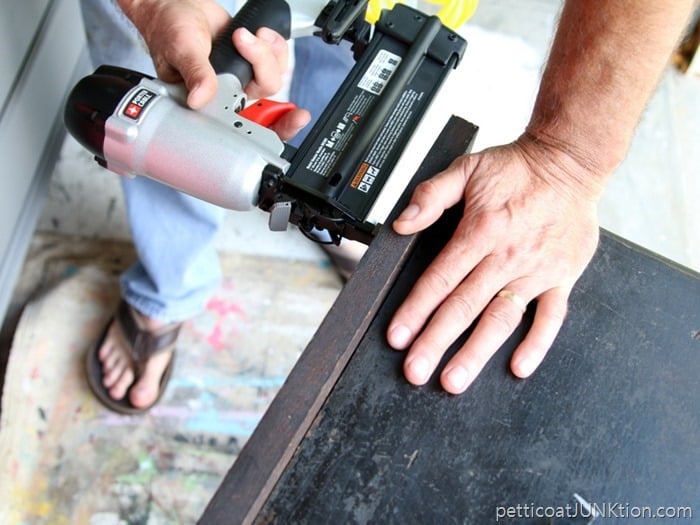 I happened to notice…since I was sitting there doing nothing…that the board was a slight ¼ inch too long on one end and ¼ inch too short on the other end.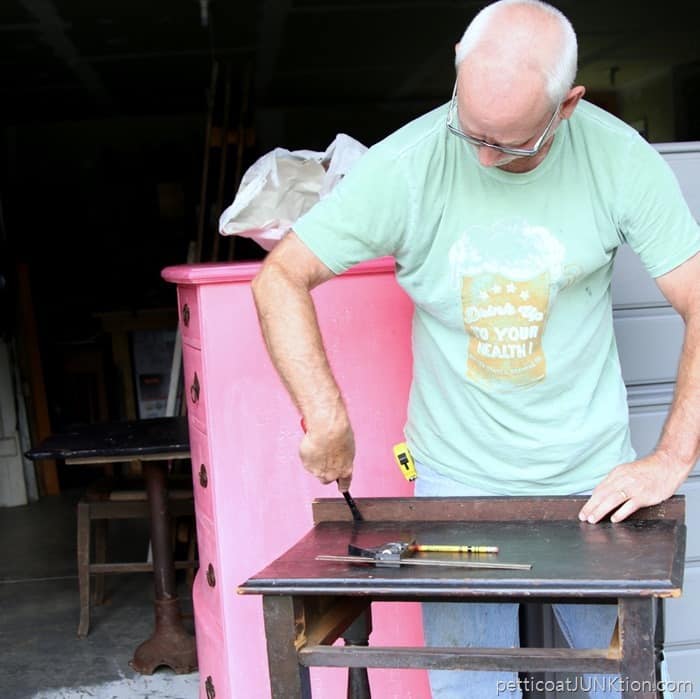 The JTS taking the board off and re-aligning. He evened things out then cut a stop block to nail inside the drawer slot. The drawer would just push in way too far without it.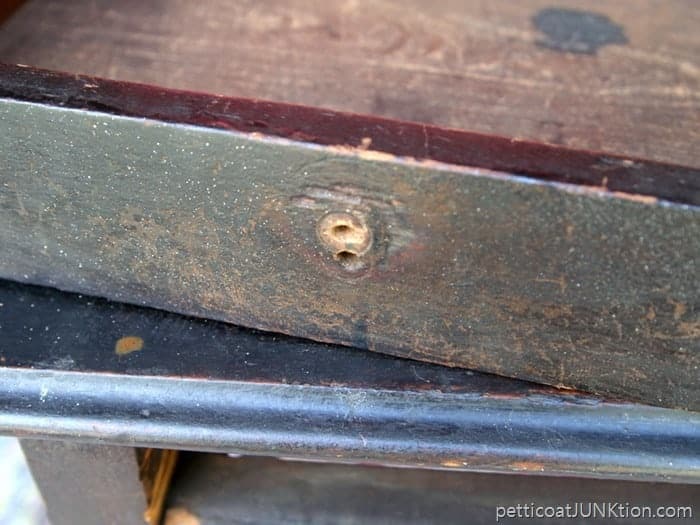 I removed the drawer knob preparing to paint when I noticed there was an extra hole. Now I had to fill one of them in. I tried a new knob on the drawer and decided to use the top hole for the new knob.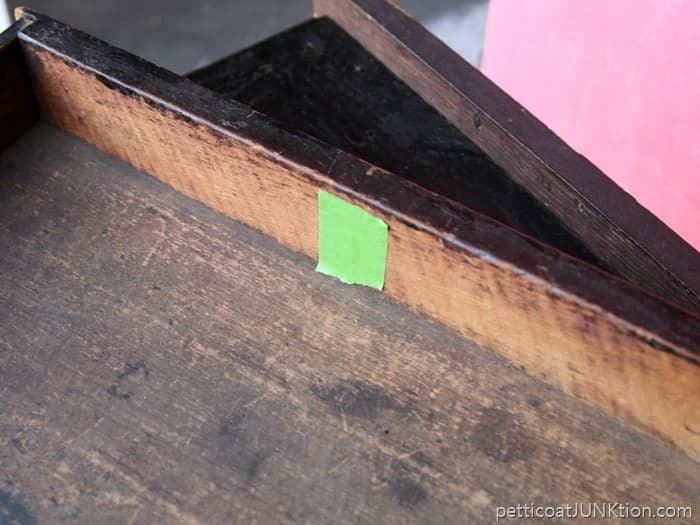 I put Frog Tape over the screw hole on the inside of the drawer. This keeps the wood filler and paint from flowing into the inside of the drawer.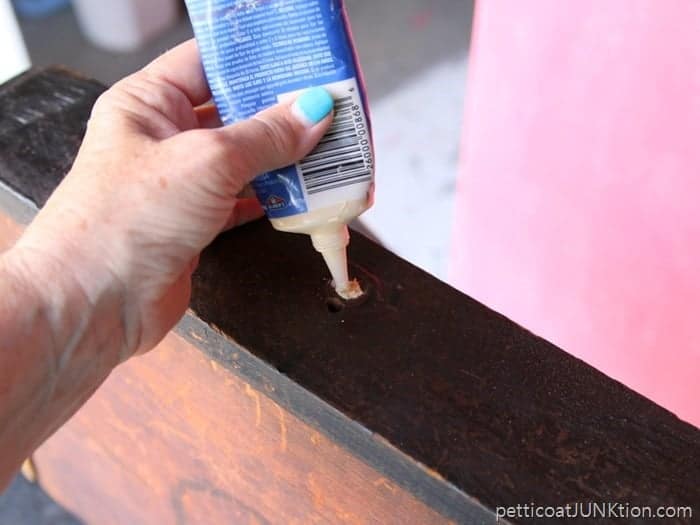 Elmer's wood filler is my number one pick for this job.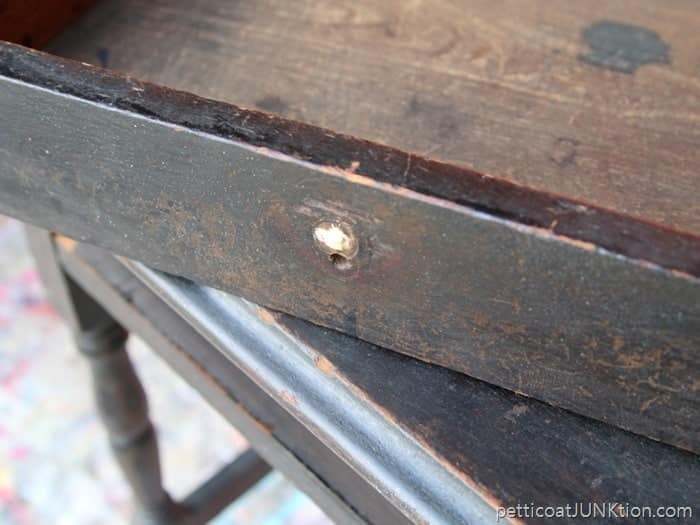 I was taking photos for you guys when I realized I filled the wrong hole…duh. I guess I had the top hole on my mind because that is the one I wanted to keep.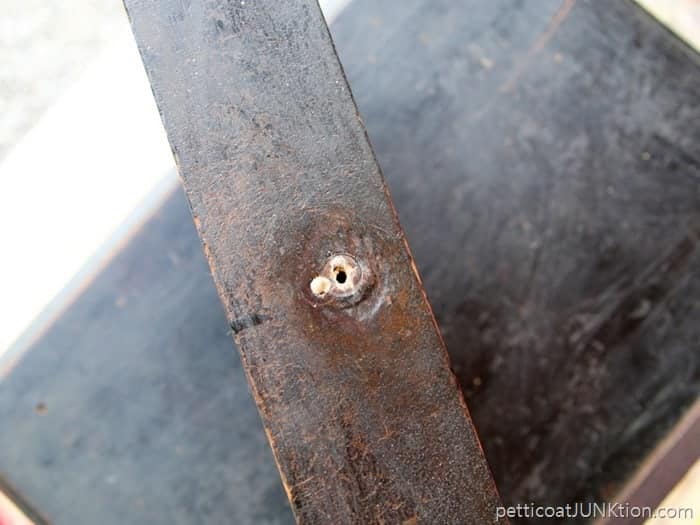 Good thing the wood filler wasn't dry yet. I poked that out and filled the bottom hole. After the filler dries I'll sand it down so it's flush with the drawer front.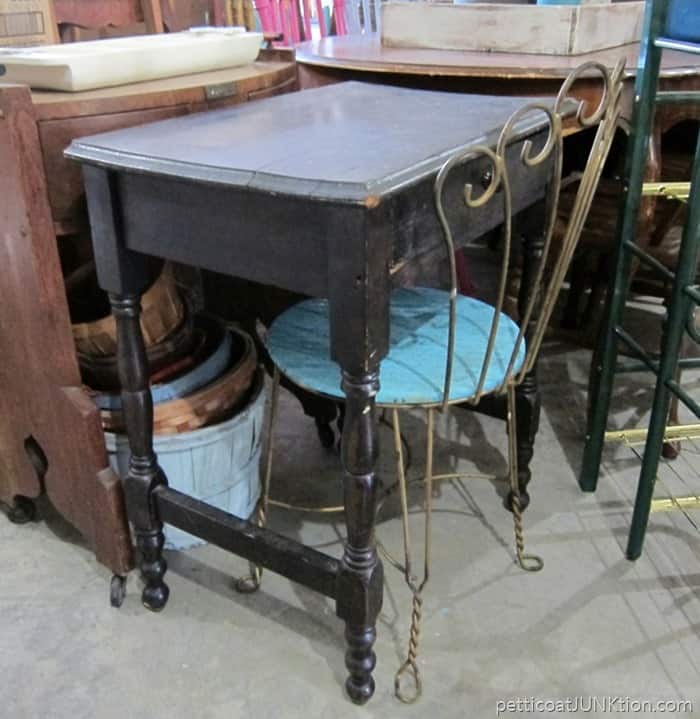 I think the table will make a great little desk and I'm going to gussy up the vanity chair to go with it. The whole thing is going to be bold!!
Have a great day and I'll see you tomorrow.