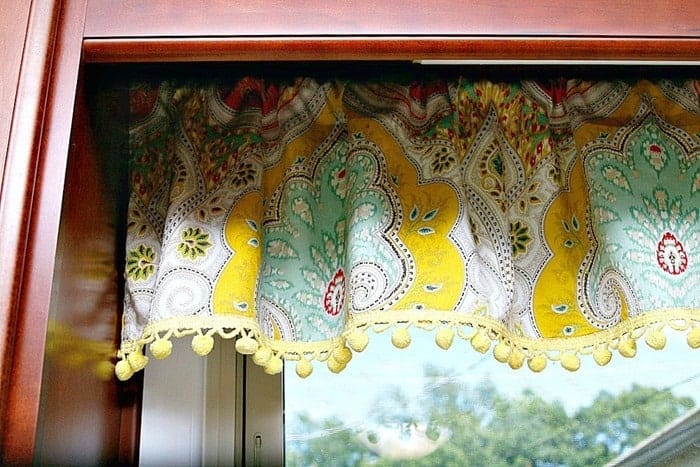 Curtains with Cheery Yellow Pom Pom Fringe
It's a good thing it was so darn hot here in Tennessee or I never would have finished these curtains. It didn't bother me at all to see all that junk on the counter top and dining room table. But since it was so hot and since I was sitting around yesterday not doing a darn thing…I finally got up off the sofa about two o'clock  and went to work.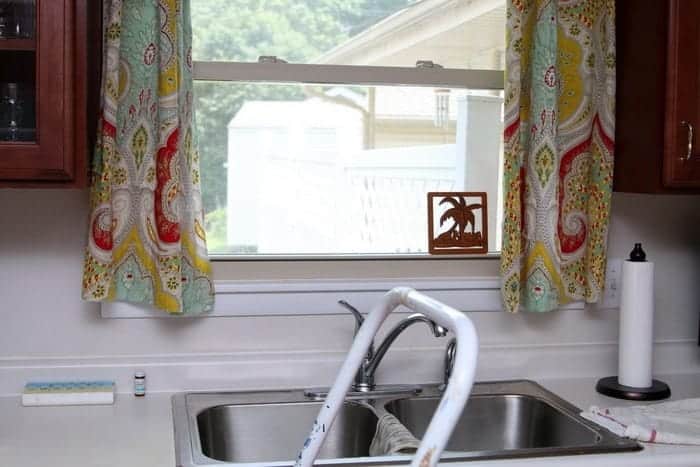 You guys might remember that this is where I stood in the curtain saga. Uneven curtains and no plan. You guys went all out with suggestions and helpful tips. I tried several things and finally ended up with just a valance. But it's a cheery little valance.

MY LATEST VIDEOS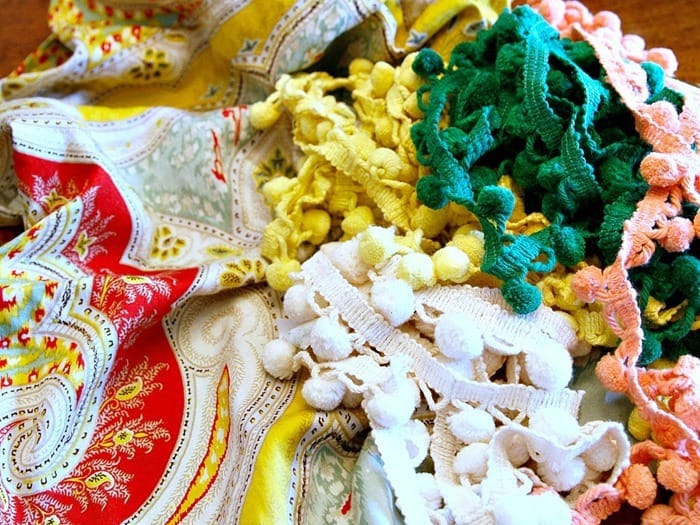 I went through my stash in the workshop and came up with pom pom fringe in various colors I thought might work. It all matched except the coral pom pom. The yellow was a little lemony compared with the yellow in the fabric but that's the one I chose.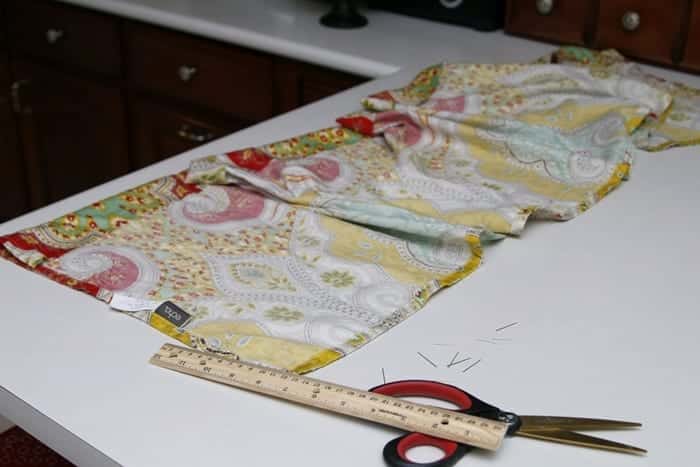 I listened to you guys and started on a valance, with plans to work on panels with angled bottoms.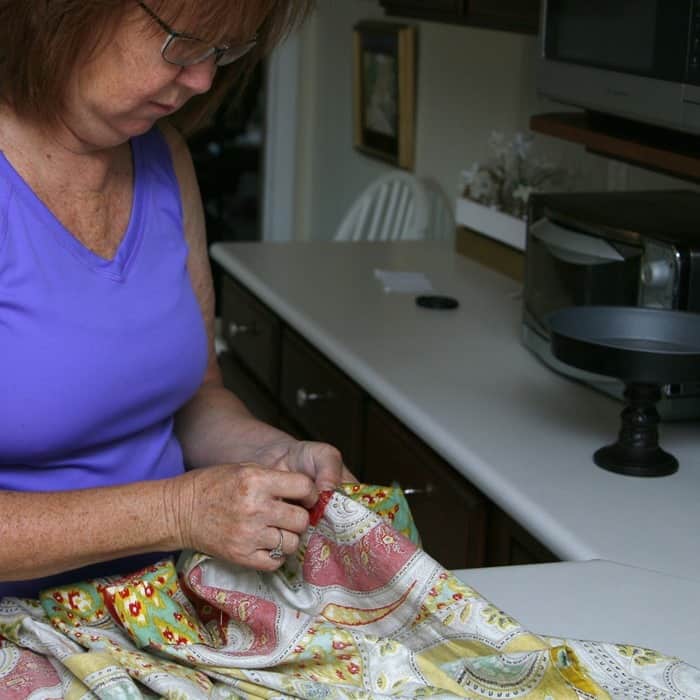 I measured the fabric a little better this time and pinned the pocket for the rod.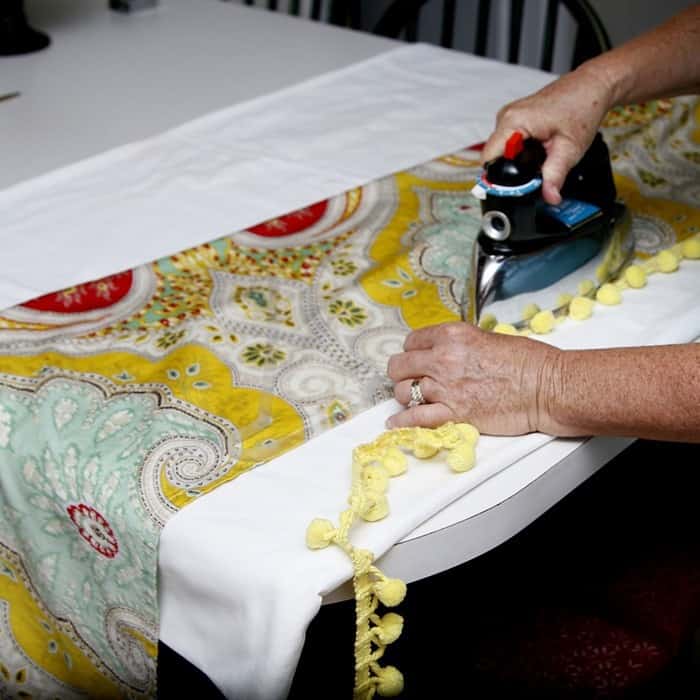 I used adhesive hem tape for the rod pocket and the pom pom fringe. I deleted one step from the process by pulling the backing from the adhesive hem tape and ironing the trim to the fabric in one step. I told you guys I'm lazy.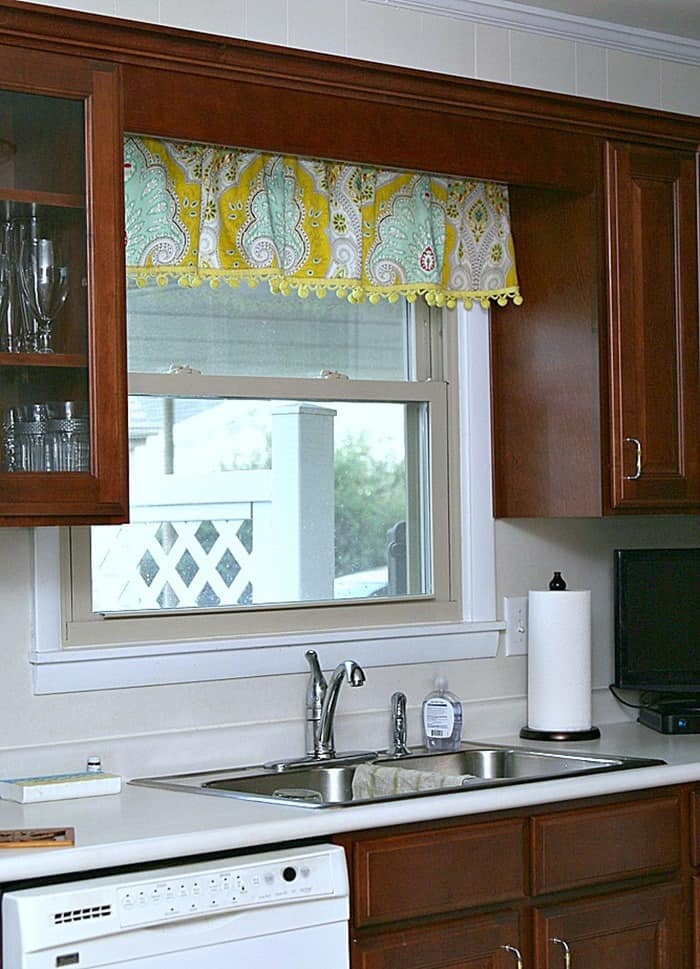 The valance turned out great. I used the new tension rod to hang it. The one I ordered is a little wider and heavier than the old one.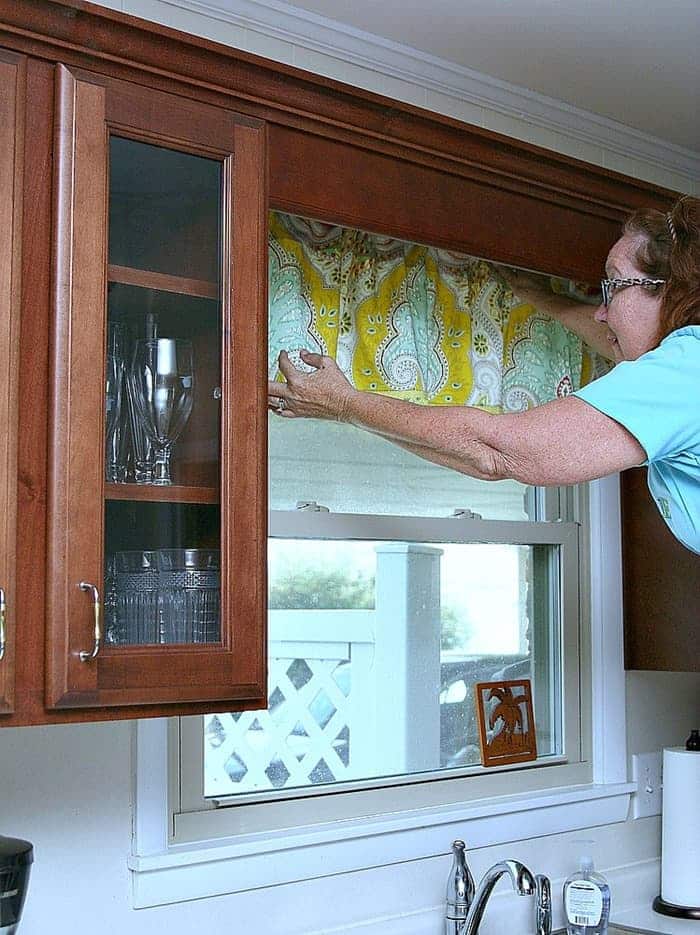 Next up I tried to work with the panels that were sooo crooked. I cut them at an angle and added the pom pom fringe to one panel. I hung it under the valance using the old tension rod. It didn't look real great because the fabric is thin and I could see where the panel top behind the valance. So, you know what? I took the panel down, cleaned up the mess on the counter and table, and that was it.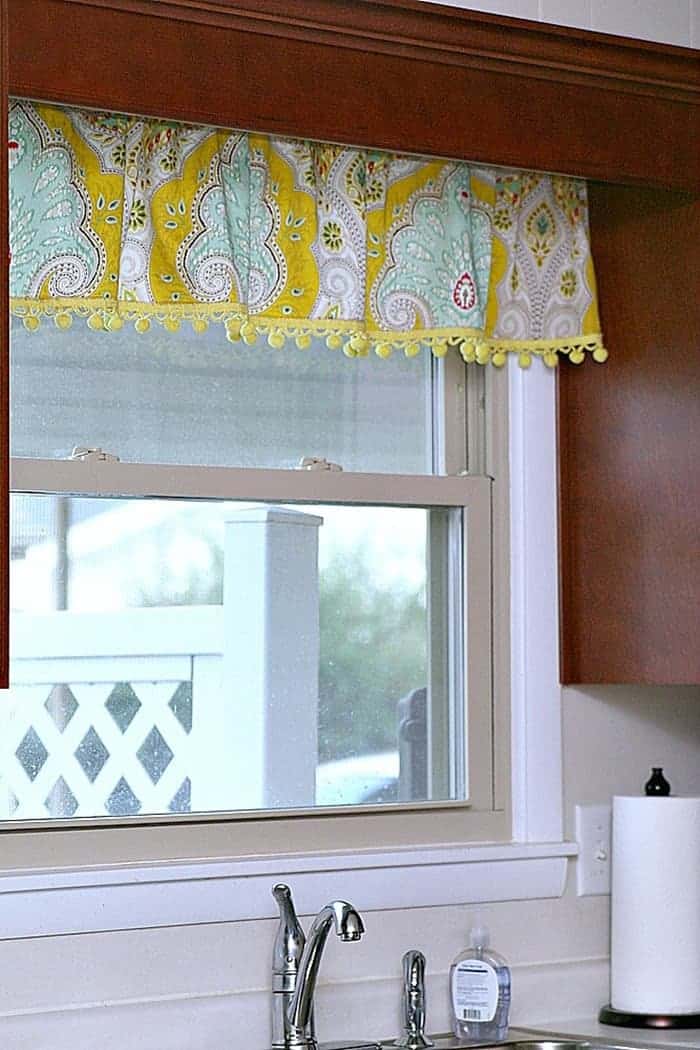 The panels would give us a little privacy but the valance lets in more light. Do you think I made the right decision with the cheery yellow pom pom fringe?
I want to thank all of you for your advice…and for always being here. I have such a cute project for tomorrow. Wait till you see it.
products used in this post:
Hope you stay cool where ever you are. See you tomorrow.