I'm sure excited about my latest furniture haul. I was able to get several pieces for a fair price at a local online auction. It's getting harder and harder to find good furniture to paint and my furniture stash was down to 3 pieces. I'm stocked up now.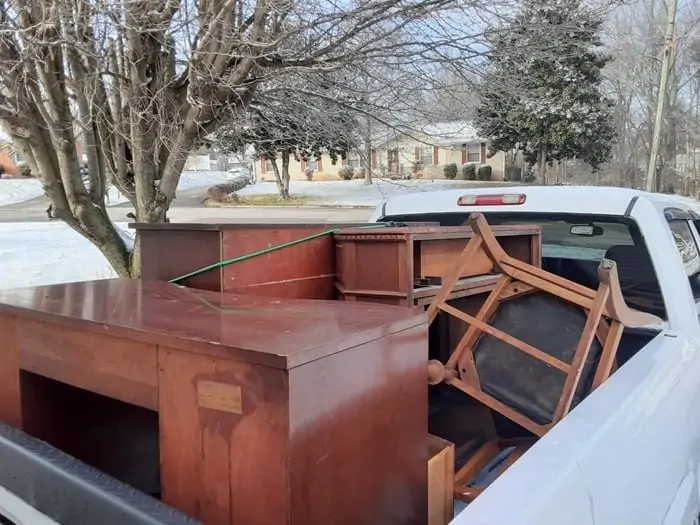 It snowed again here in Tennessee but the day we picked up the furniture the roads were mostly clear.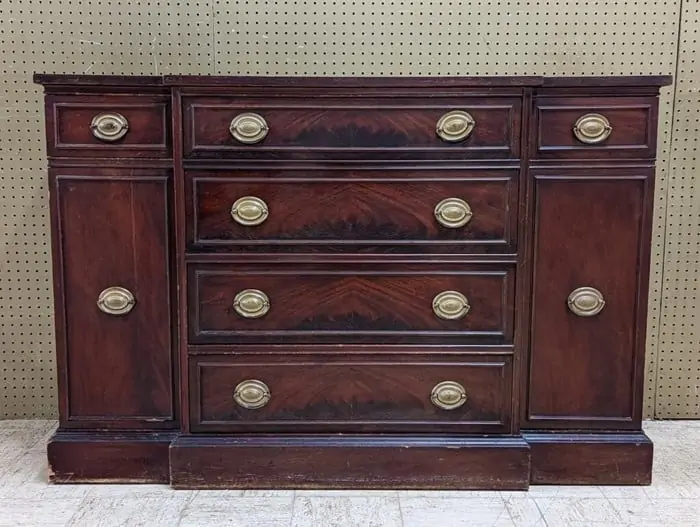 The first piece I want to tell you about is the pretty buffet. The price was $75 and it's in pretty good condition. There is a bit of missing veneer on the top edge and a few minor scratches. I already have a paint plan in mind.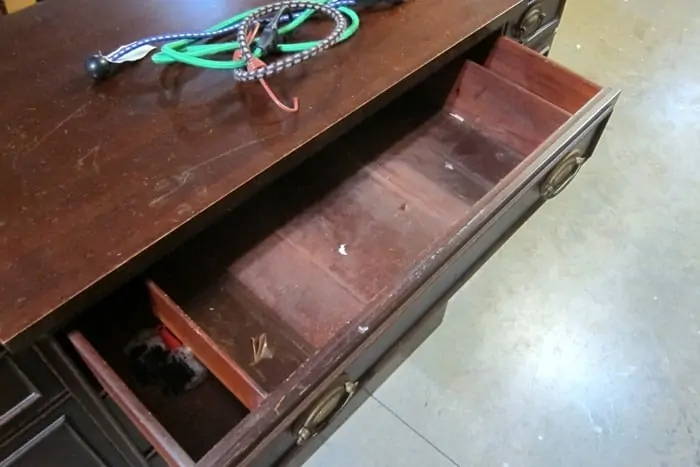 The dividers in the top middle drawer were missing but that's okay. I'll clean up the drawer and maybe add some pretty scrapbook paper as a liner.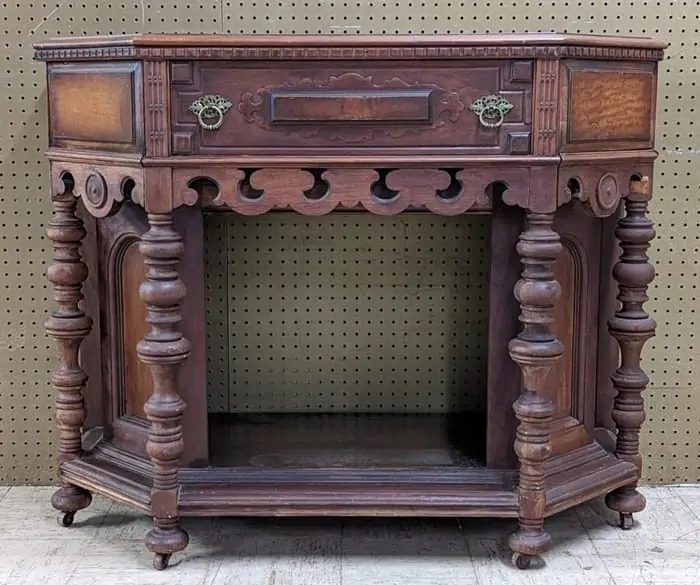 The next piece is sooooo detailed. That's what got my attention. I don't know what the piece was originally. Anyone have an idea? The price was $45.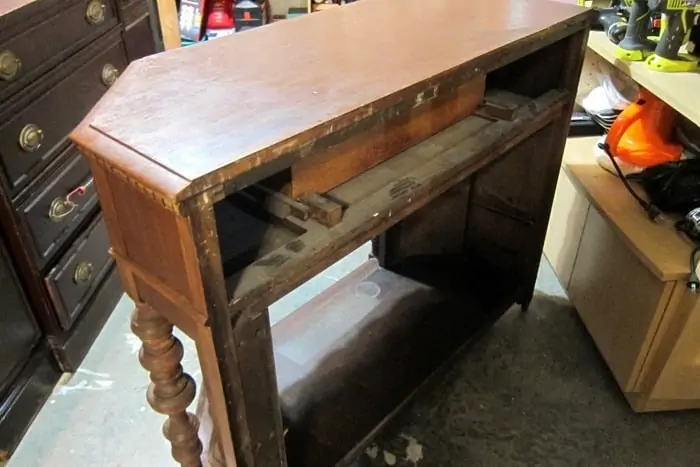 The back is missing. I'm thinking maybe it held a radio??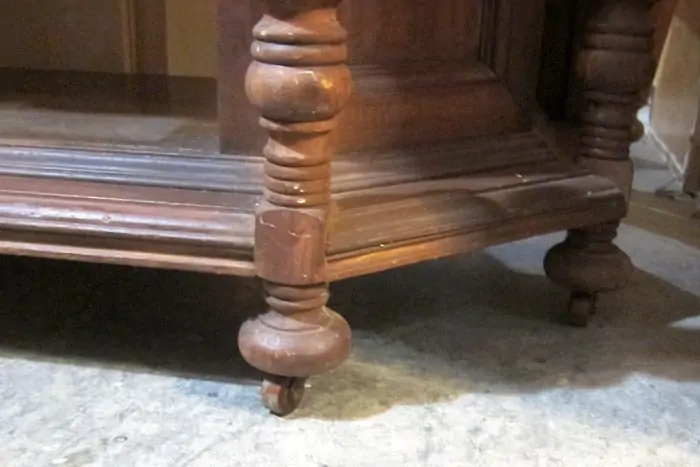 It's always nice to have wheels or casters on a piece. I don't have a paint plan or a single idea for this one.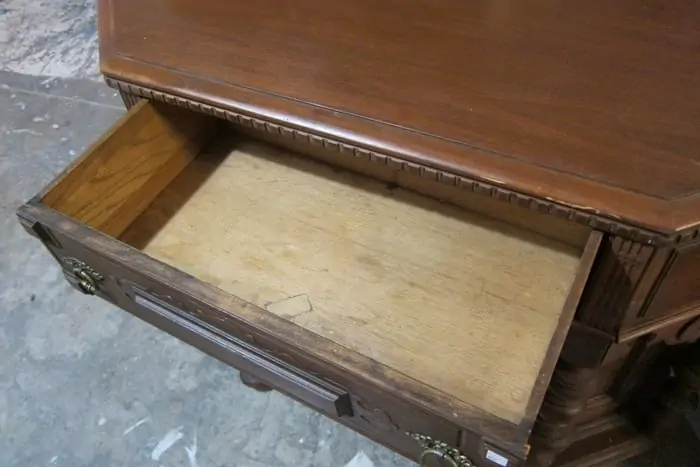 The single drawer is solid wood like the rest of the piece.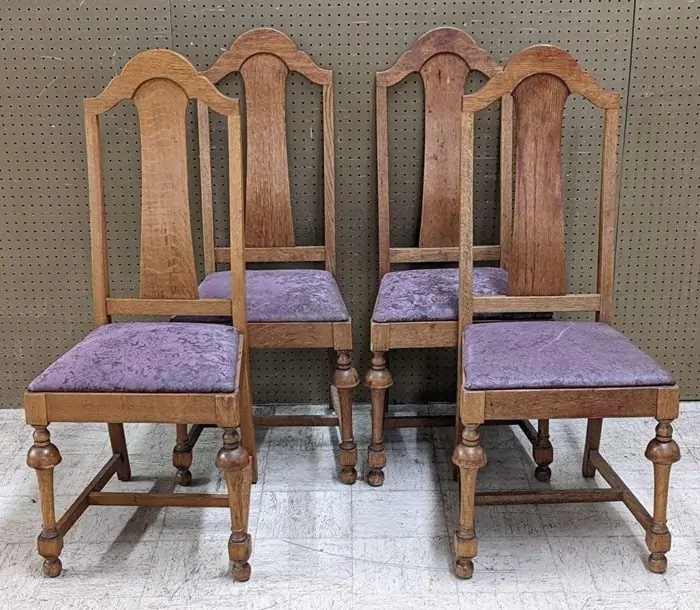 I bought the four chairs with fabric seats for $40.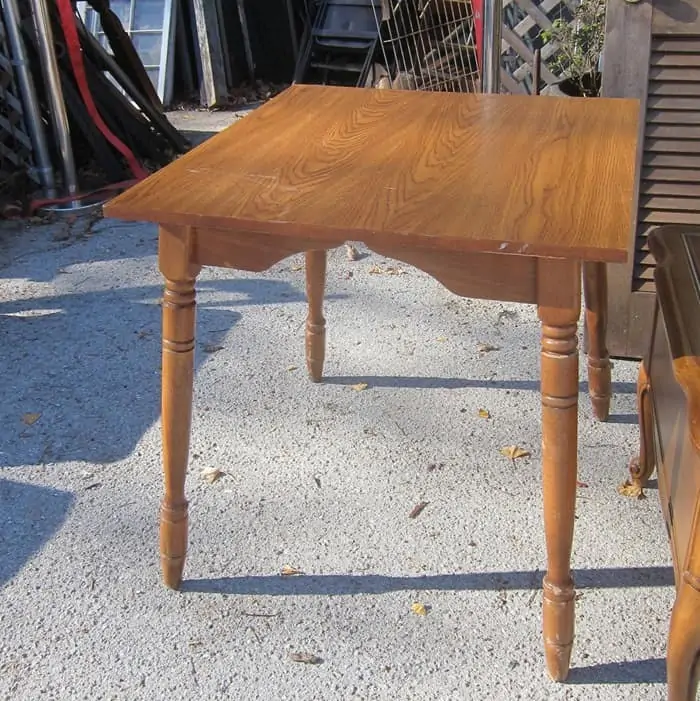 You might remember this small table from my last junk shop trip. I plan to paint two of the chairs to go with the table. I think four chairs might be a bit much. I'll see what they look like when I put the table back together.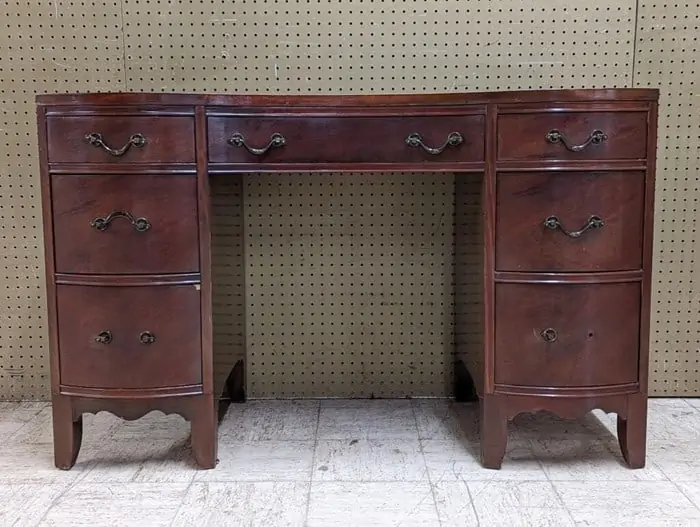 The desk is nice and the price was $40. It has a bit of veneer damage on the top and is missing some of the drawer pulls.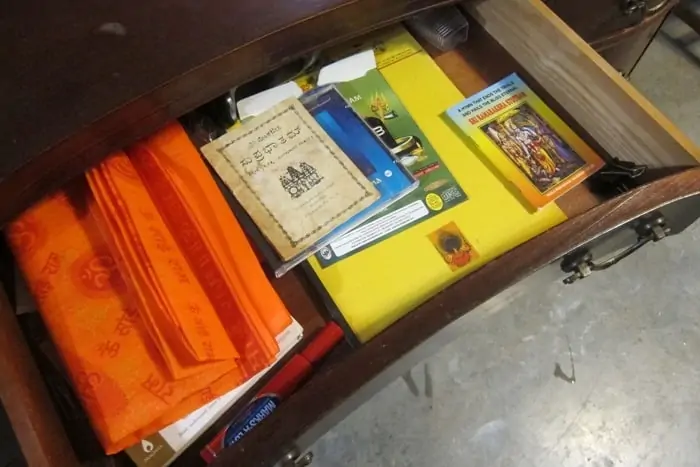 The middle drawer was full of pamplets and CD's.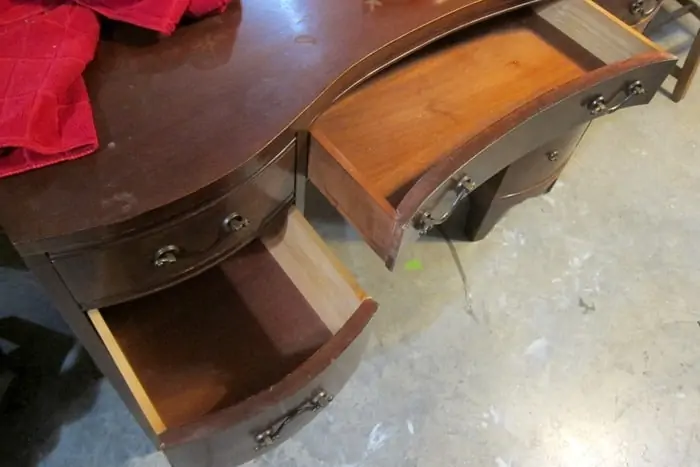 The drawers are solid wood and in good shape. All of the pieces I bought are solid wood. I love it!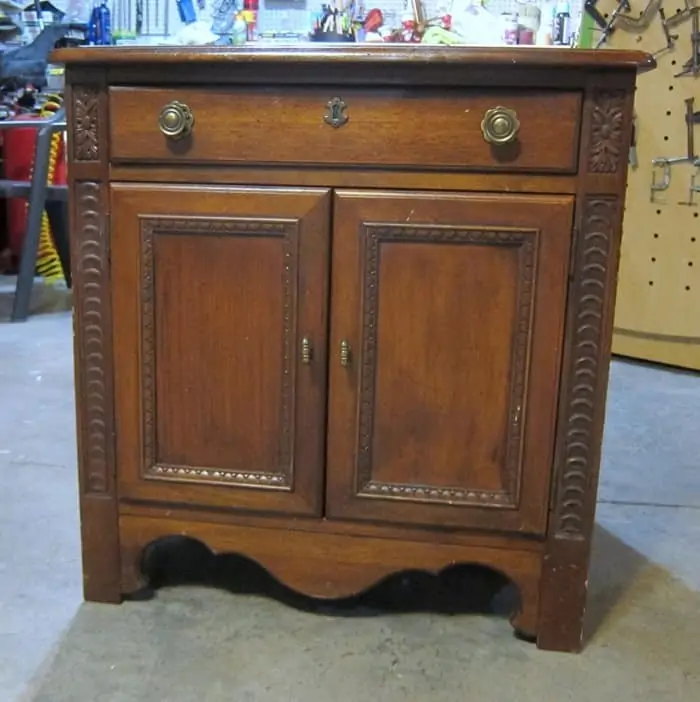 The side table or nightstand in the photo above is a freebie from one of our neighbors. You can't beat free furniture. I have painted it already and the new look is amazing. I think it's one of my favorite makeovers. If I get all of the photos edited and the post written you guys will get to see it tomorrow. I'm telling you it's a stunner.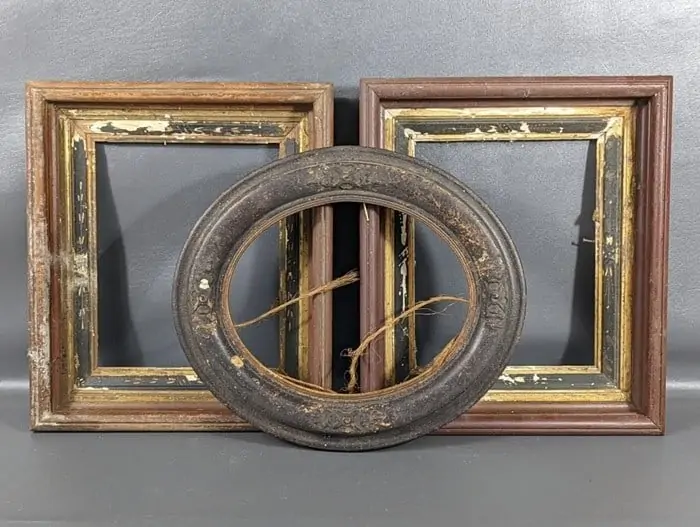 I got these picture frames a couple of auctions ago. I'm in the process of painting them. The auction is in Clarksville, TN. It is online and they have shipping. But of course you would only want to ship small items. Find the auction site here.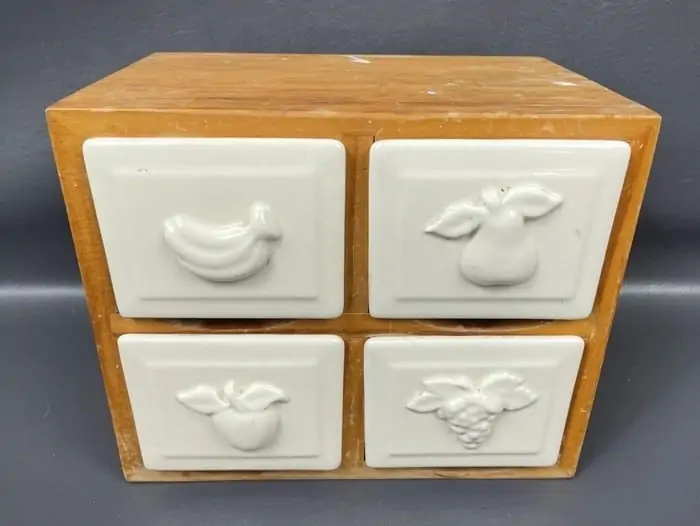 I also bought the box with drawers at the auction. The price was $11. It was advertised as an herb drawer thingie but I'm not sure it's for herbs. They would definitely get stale.
That's is for my furniture and decor buys. Do you have any ideas about paint colors or techniques for any of the pieces? I'm all ears. Hopefully I get the post written for tomorrow on my free furniture piece. Thanks for being here, Kathy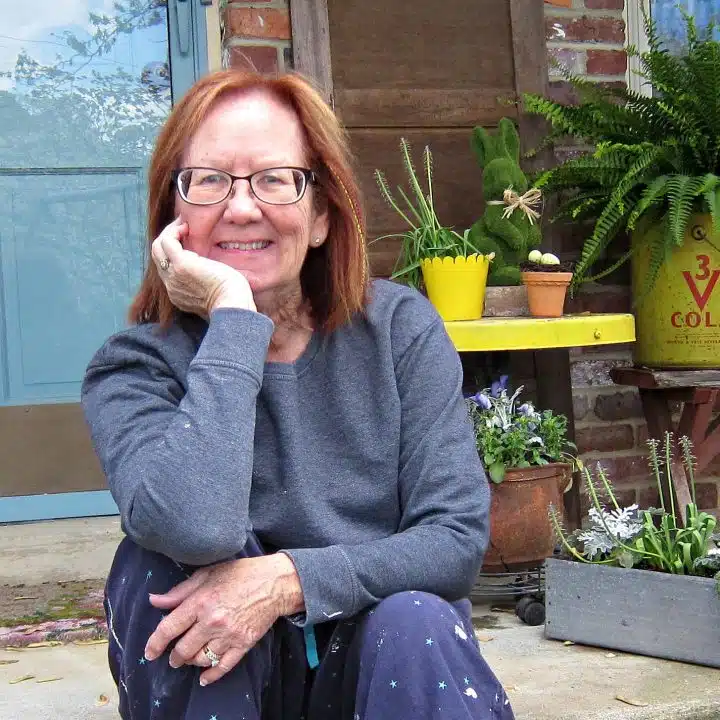 Author: Kathy Owen
Kathy Owen is the founder of the home decor blog Petticoat Junktion where she shares tutorials on painting furniture and upcycling thrifty finds into unique home décor. Her DIY projects have been featured on the Home Depot Blog, Plaid Crafts, Behr Designer Series, and in numerous magazines. Kathy's newest website is HappyHomeDIY.com