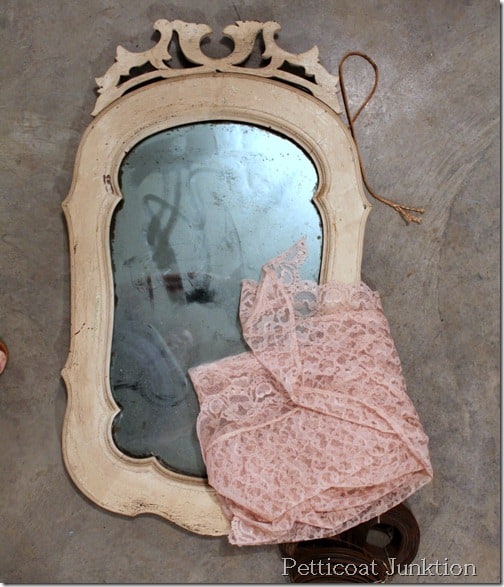 Estate Sale Treasures
I have estate sale treasures to share with you. Rise and Shine! Has anyone ever said that to you? I can rise but I really can't shine until after that second cup of coffee. I went to an estate sale on Thursday and took the Junktion Technical Specialist along with me. I'm not big on estate sales because they are usually a little pricey. If you're buying for your personal use it's worth checking out but if buying to resale it's usually a waste of time.
The mirror was a great find. I paid $20 for it and it will reside at my house.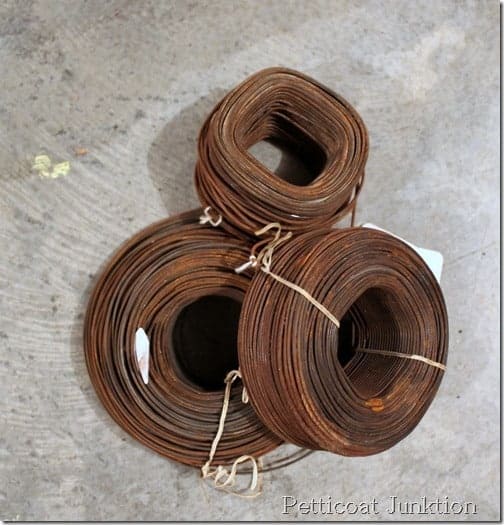 A lot of people would pass this rusty wire up but I know my fellow crafting bloggers are salivating about now. I paid $3 for the lot. The old rusty wire works great for hangers on rustic signs!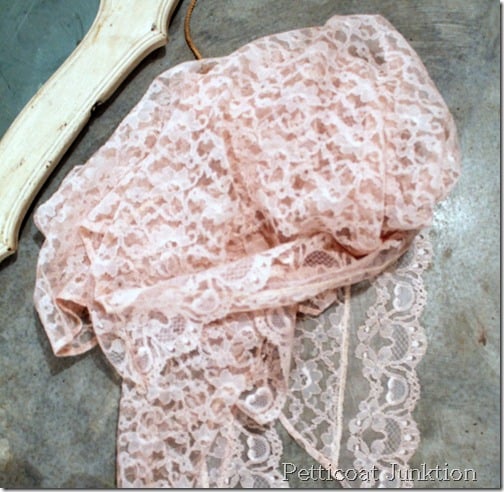 The vintage lace cost me $.80. I want to use the lace for a project I've seen on Pinterest where you take the binders off of old books or paper back books and you wrap the books in old lace and other vintage items. We'll see when I get around to that…… Still trying to organize my junk on the new shelving in the Owen Workshop.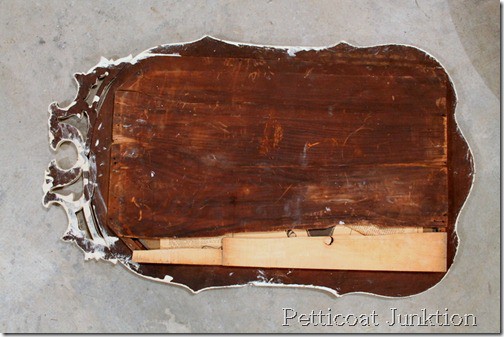 The back of the awesome mirror. Hubby added a piece of wood on the side to reinforce the back.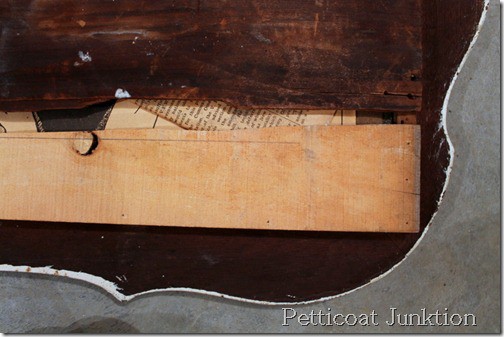 We found an old newspaper in-between the wood back and the mirror. It was from a 1947 Memphis newspaper. I didn't think to get a pic of it before we put the mirror back together. You never know what you might find in old framed pictures or framed mirrors. I found a beautiful water color painting behind an ugly print one time and the framed watercolor is hanging in my home. I asked my husband to leave the newspaper in the mirror backing. It was brittle and I didn't know what else to do with it so I thought it should stay with the mirror. I think the mirror was once attached to a dresser because it has the hanger thingies on the sides. And I know the mirror was made before 1947.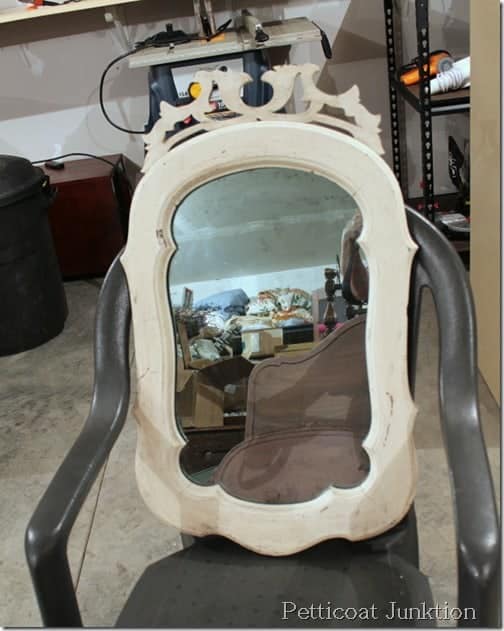 Petticoat Junktion is a participant in the Amazon Services LLC Associates Program. As an Amazon Associate I earn from qualifying purchases.
After cleaning, I haven't put a new hanger on the back yet.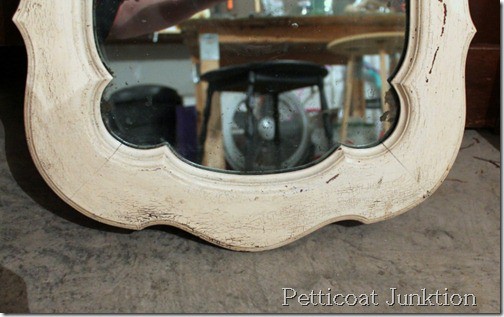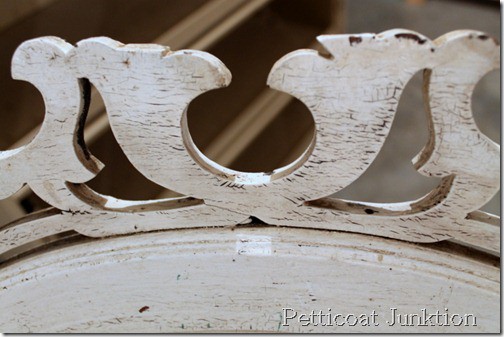 Love the details and the crackled aged paint. I think I will hang it in my living room. Do you shop estate sales?