Duck Tape Christmas Gift Tags
I like to get inventive when wrapping presents.
I used electrical tape for name tags last year.
Why?
Because the tape was handy.
Those name tags were a big hit!
I used Camouflage Duck Tape this year, sticking with the masculine theme wrap for the guys.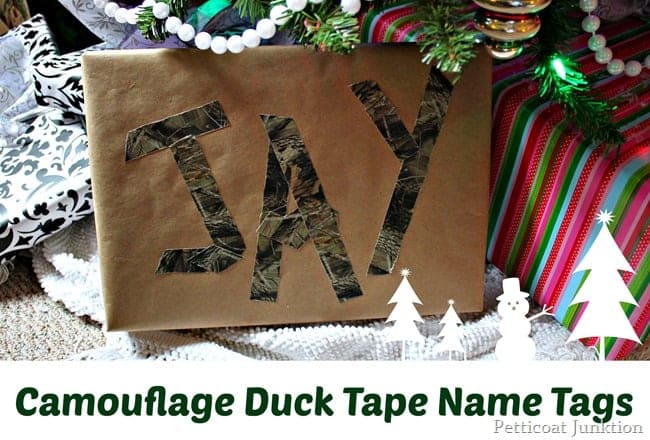 DIY Camouflage Duck Tape Gift Tags
The wrapping is brown kraft paper and this gift is for my son.
This is seriously easy and you can make the name look all perfect and straight or just stick the tape on the package any old way.
The packages from last year……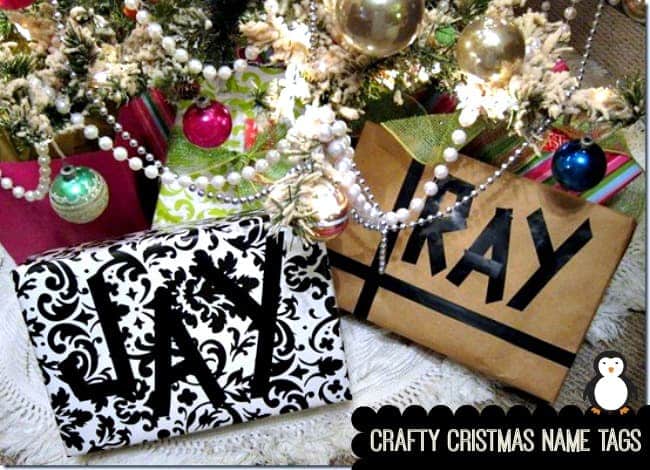 Petticoat Junktion is a participant in the Amazon Services LLC Associates Program. As an Amazon Associate I earn from qualifying purchases.
Black Electrical Tape Name Tags
The packages from last year.
What do you think of the name tags?
You can leave me a little note below.
I love hearing from you. Kathy