Every project I worked on this weekend was quick and easy. My favorite kind. The Pink Flamingo junk sign wasn't as quick as the white clay pot I shared yesterday but it was just as easy.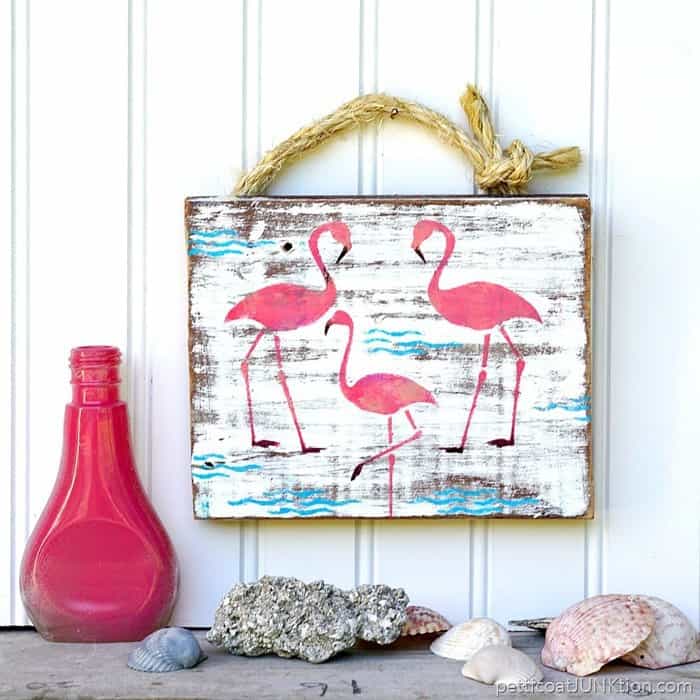 Pink Flamingo Junk Sign
Pink Flamingos were always high on my list of favs but after living in Florida for a few years they moved up a few notches.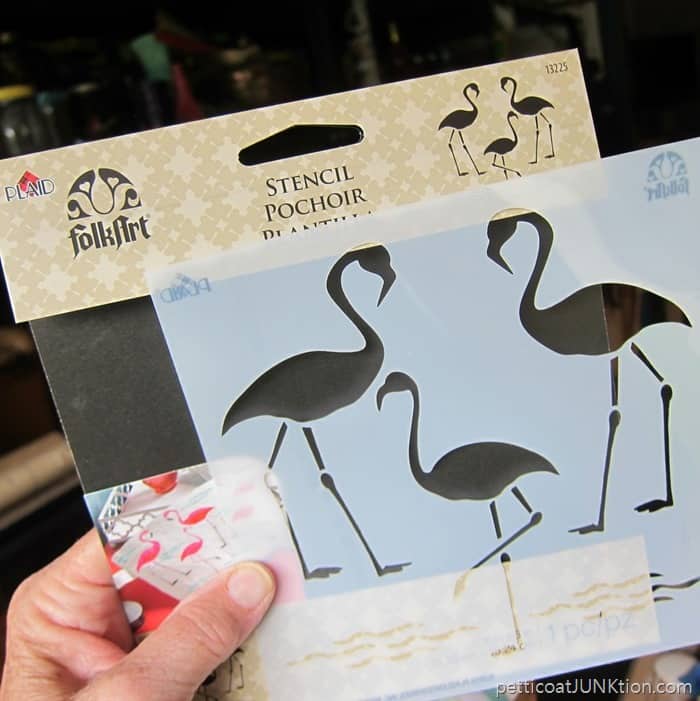 I got the cute flamingo stencil in the mail a couple of months ago and have been waiting for the perfect project. When I caught a glimpse of the stencil in the shop Sunday I had to do something with it right then.
I found a reclaimed board in my wood pile. It was the perfect size for the stencil and was already painted . All I had to do was distress it a bit.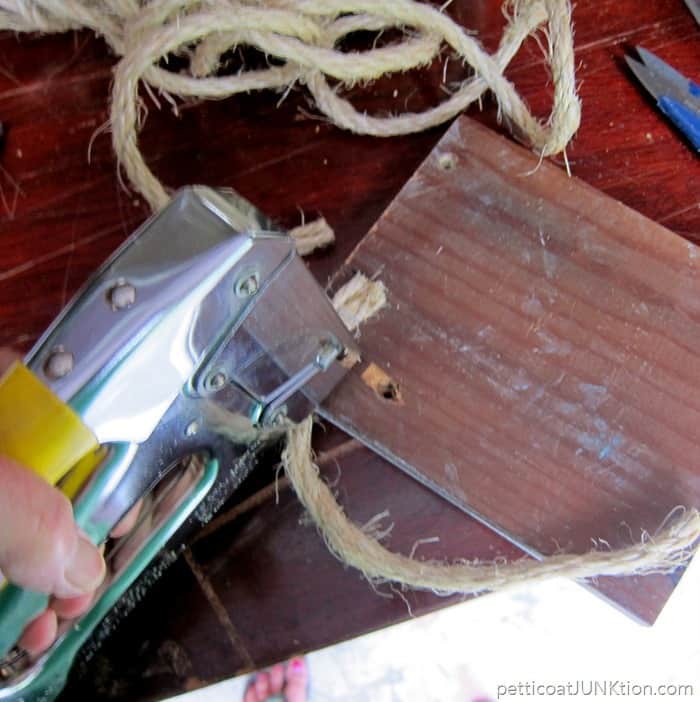 I stapled sisal rope to the back of the board before starting the paint job on the front.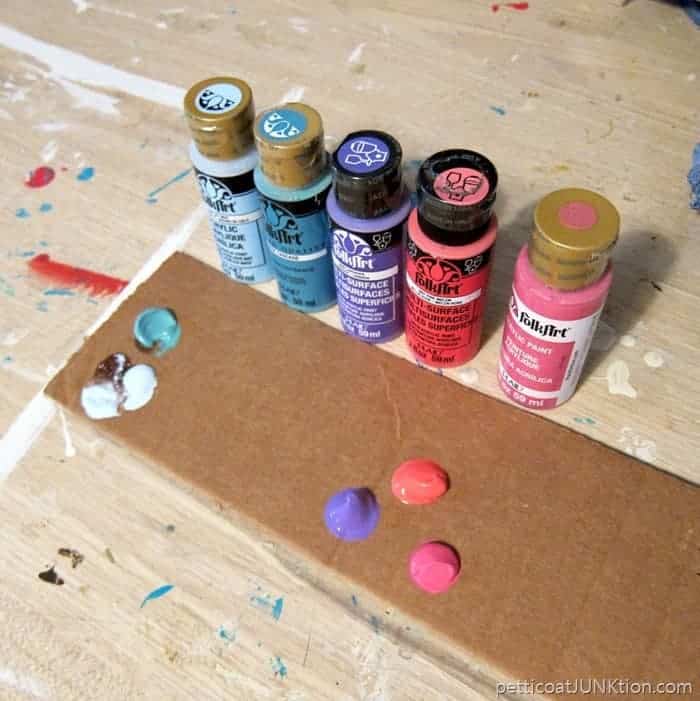 If you've been here for a while you know I talk about using several colors in a stencil project to add depth. That's what I did here. I picked out three colors for the flamingo and two colors for the water. Keep reading because I had to pull out more colors before the project was all done.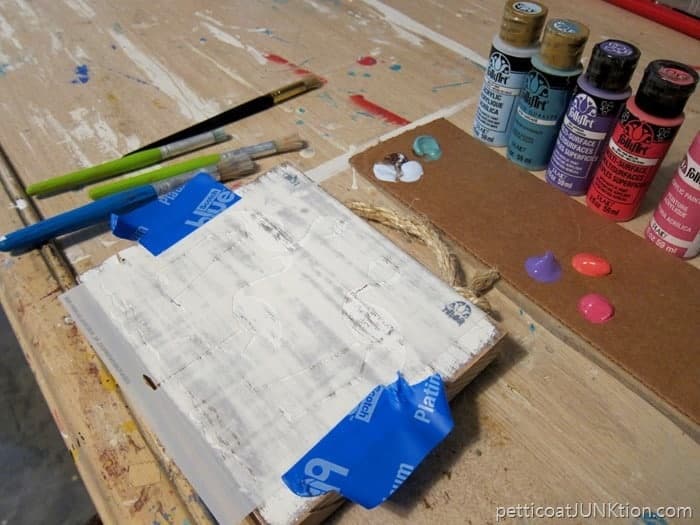 Stencil taped to the board. I'm not a fan of stencil adhesive….never use it.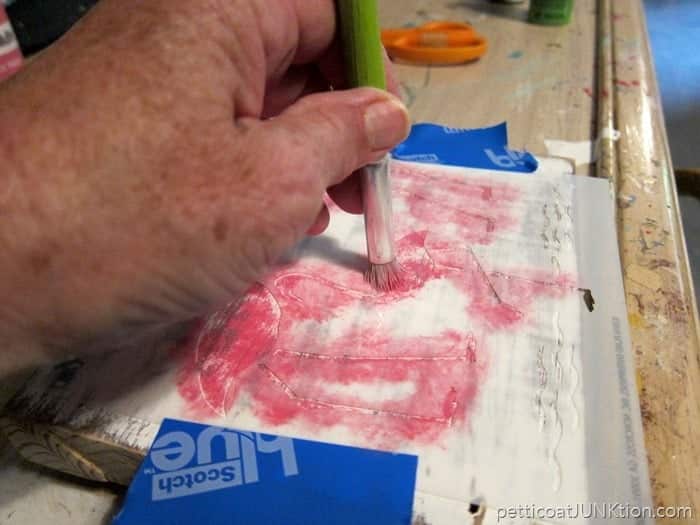 I started with the light pink color.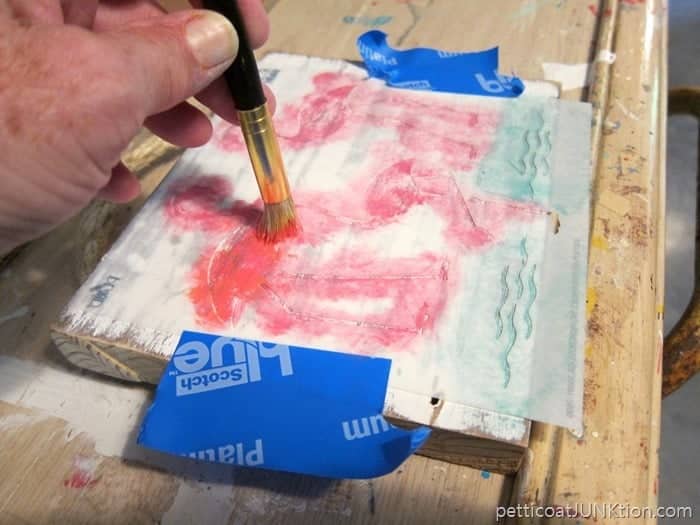 Once it was dry I added the coral color by just dabbing it here and there.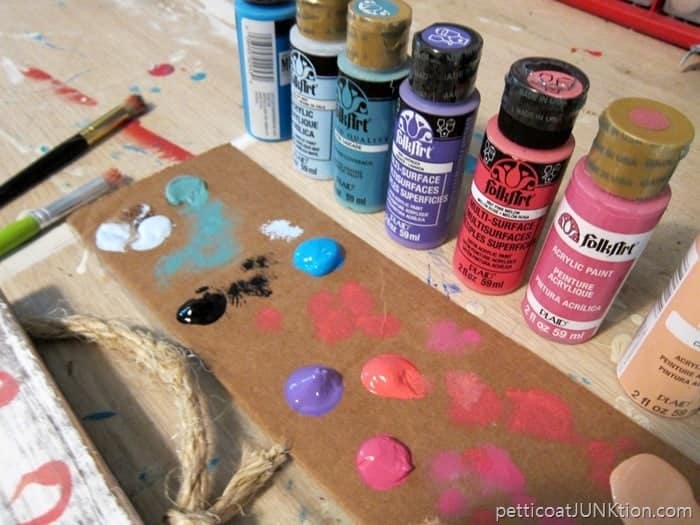 Then I added the purple but it didn't look right so I went back to my paint stash and found a light, light pinkish/coral color. I also had to select a brighter blue for the water and find a bottle of black for the feet and beak.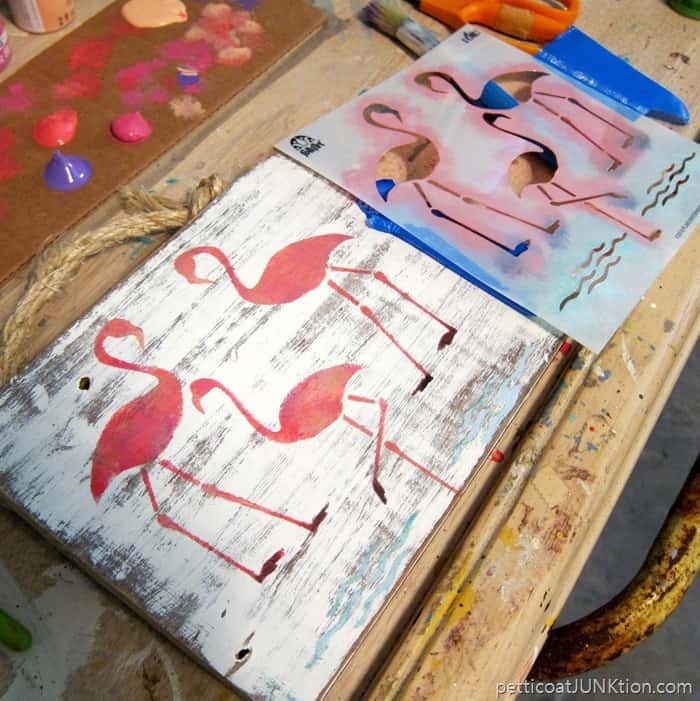 After brushing on the additional paint colors I pulled the stencil back to take a look. Something still didn't look right.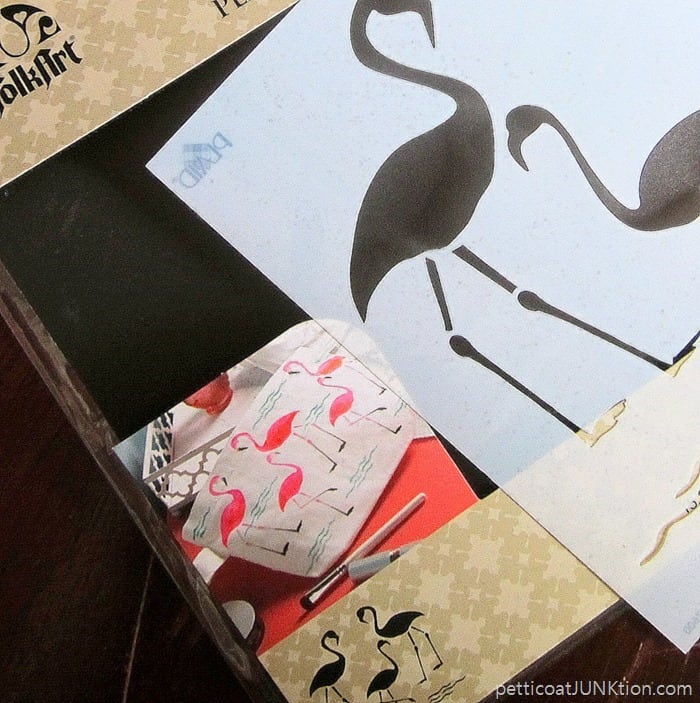 I pulled out the stencil packaging and noticed the flamingo beaks were black. I laid the stencil back over the project and added black to the beaks.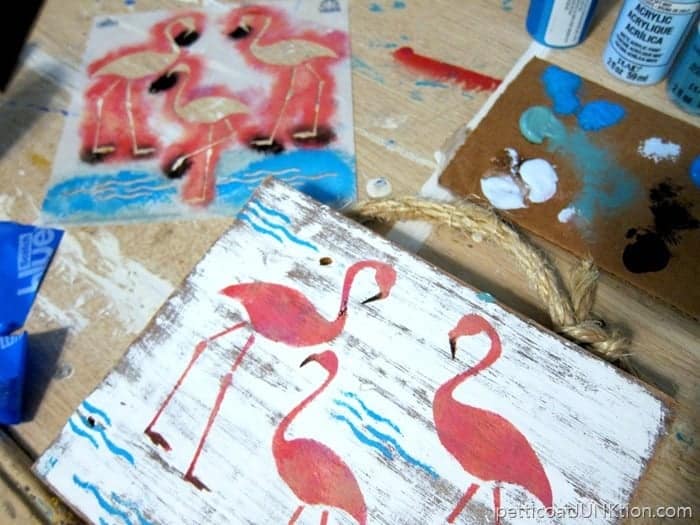 All done except for a thin layer of clear wax.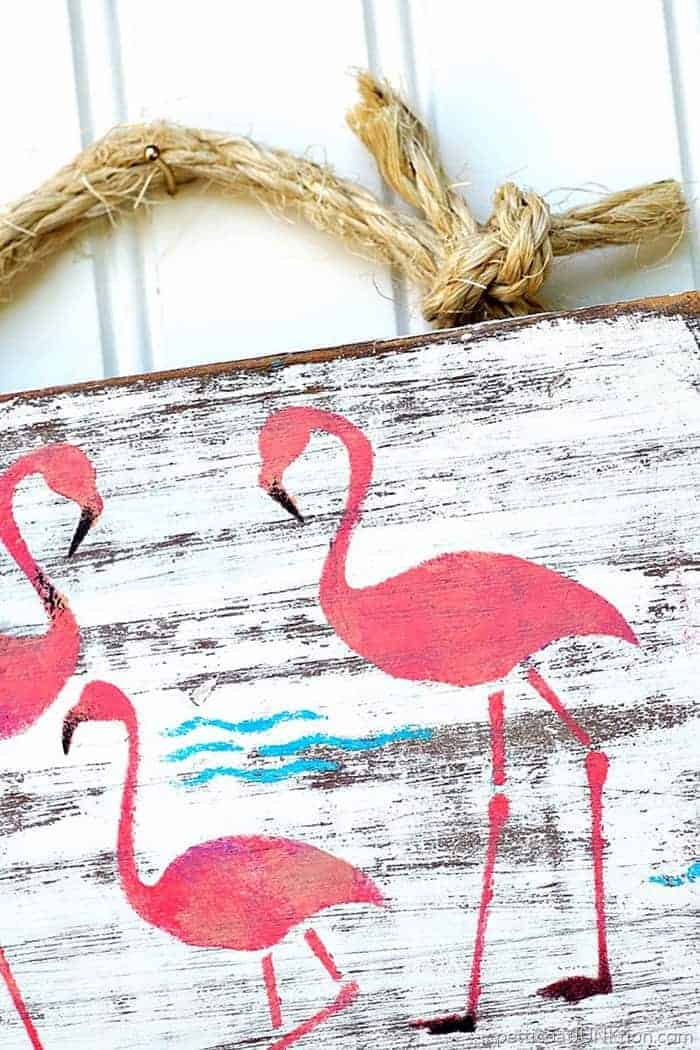 Sometimes it's the little things that add a punch to the project. In this case I think it was the bit of sisal rope tied to the side of the sisal rope hanger. Do you also notice the various color shades in the body of the Flamingo. So different from using one color.
Video Craft Tutorials by me...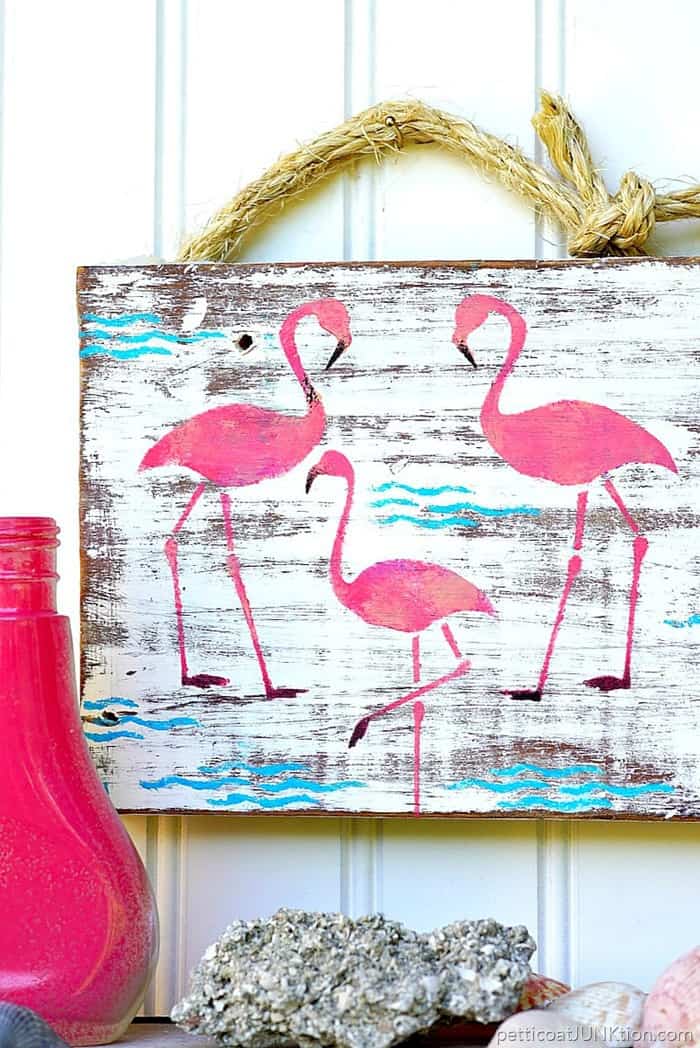 You'll be seeing more of the flamingo stencil this Summer…..oh….and the sisal rope too. I'm addicted to both. Maybe a piece of furniture with pink flamingos? How about a flamingo stencil and paint giveaway? What do you guys think???? I think it's an awesome idea. I'm on it. Stay tuned.