Pink Feather Boa And A Turquoise Basket
Thrift Store Decor Makeover
Welcome to another installment of Thrift Store Decor! We have a new member of the team….Gail from My Repurposed Life. I bet most of you are familiar with Gail's work. If not you will be after today.
Let's get this show on the road.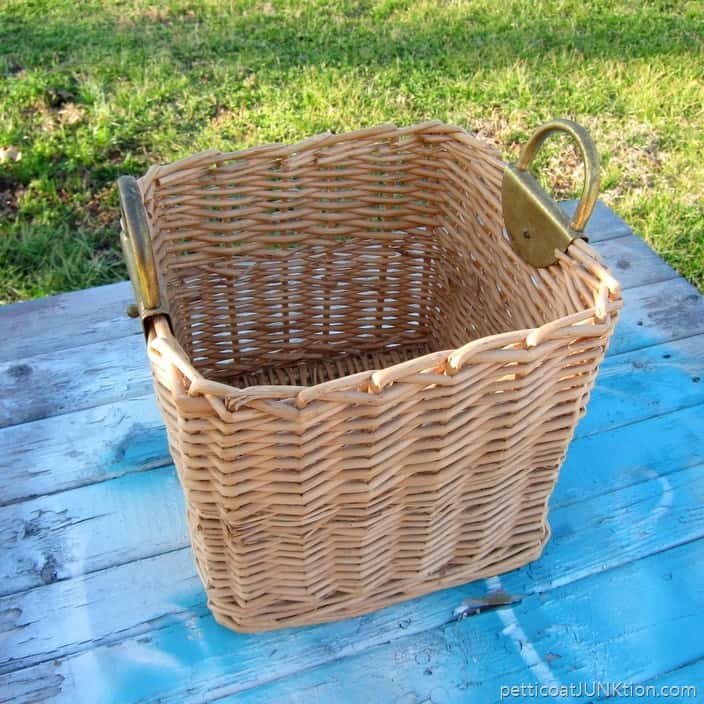 I got this basket at My Favorite Junk Shop. I'm not sure how much I paid for it but probably $1 or $2 at the most.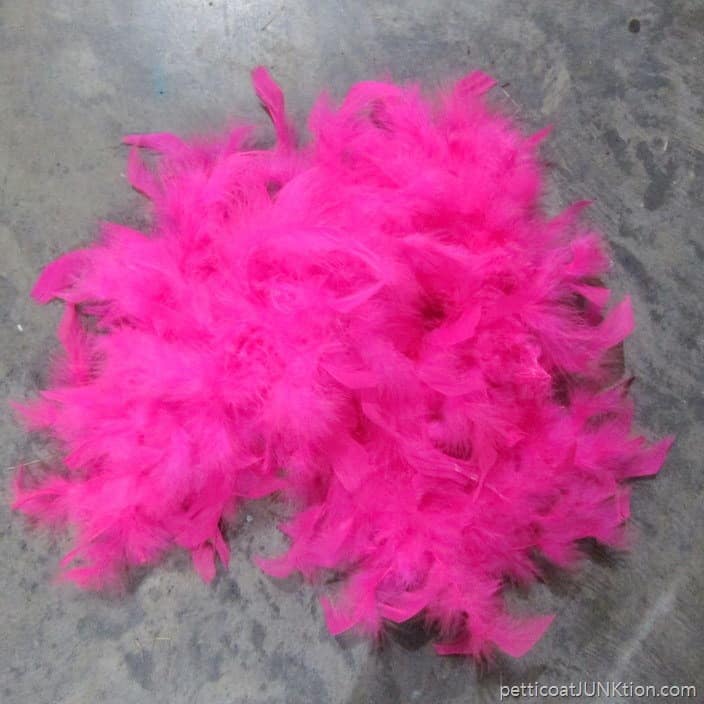 This kid's pink feather boa came from the local thrift store and the cost was 50 cents. The boa had never been worn. Well, maybe not....the store tag was still around the boa so I'm thinking not.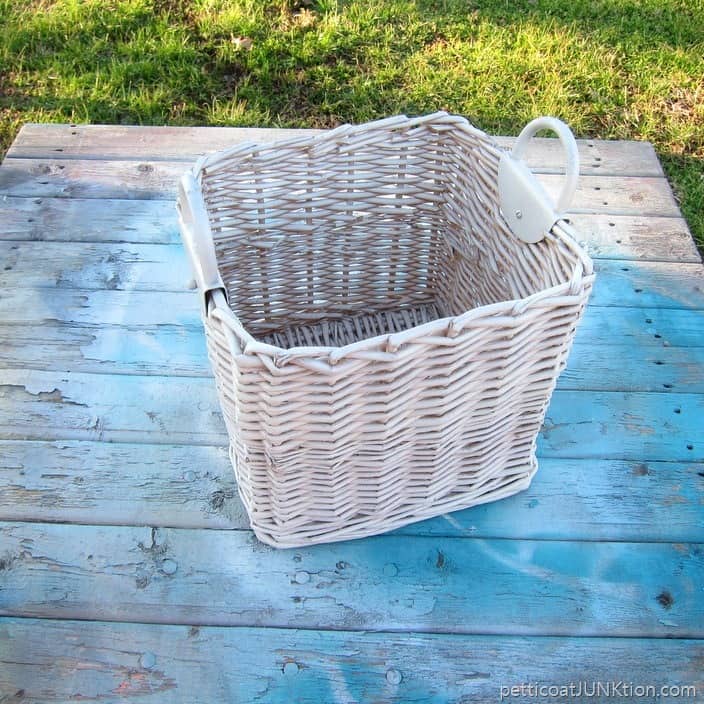 My first plan was to paint the basket white and add the feather boa to the top. I spray painted the basket and grabbed the feather boa…. no go, I didn't like the contrast.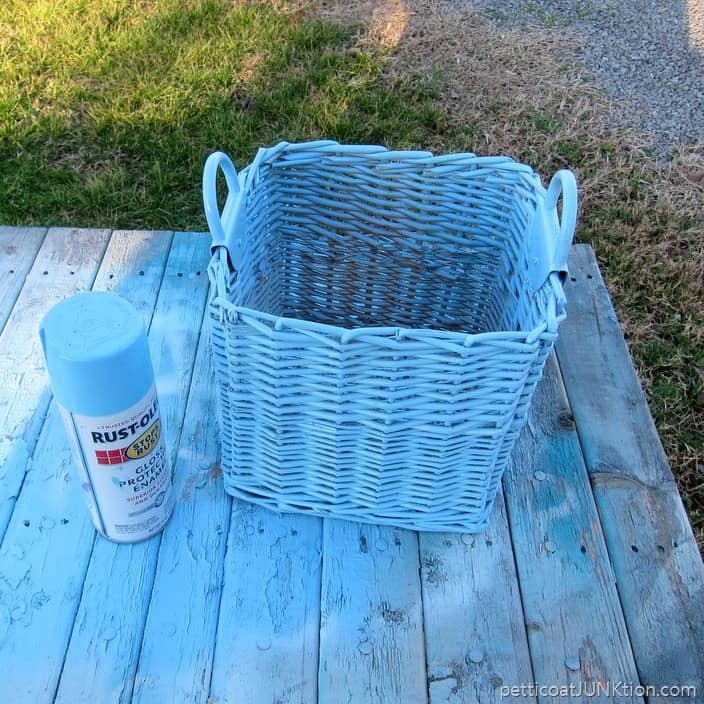 Next I grabbed the baby blue spray paint. I painted the basket and didn't like that color either.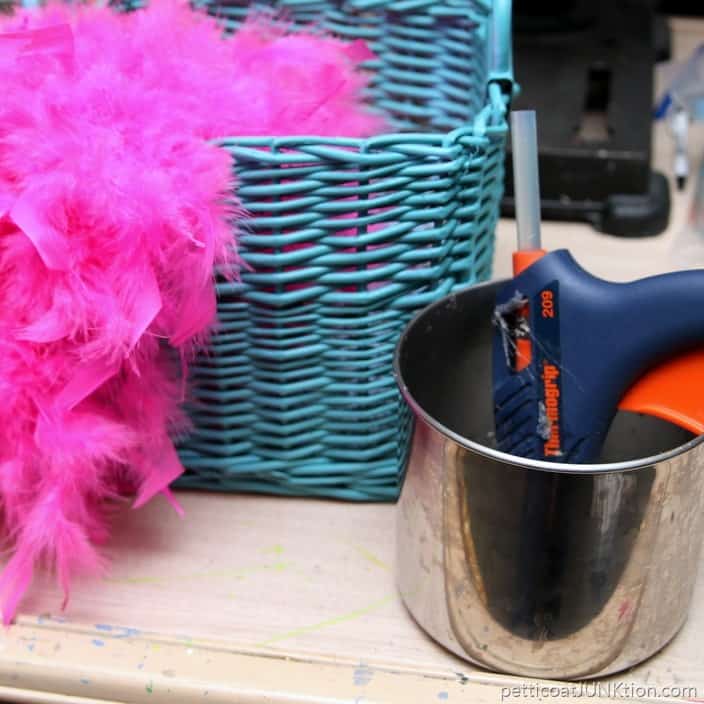 They say the third time is a charm and it was for this project. I should have started with the Krylon Waterfall Chalky Finish to start with. The basket now weighs a few extra ounces because of all the paint (insert smiley face).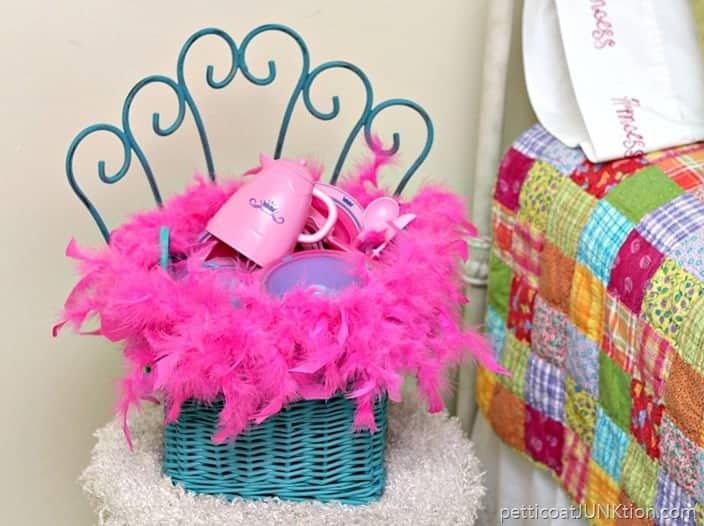 The basket holds Miss Sofi's tea party set. The chair in the girls' room at our house is painted with the Waterfall spray paint also. You can see the complete chair makeover here… Furry Feel Good Start To The Day And A Little Turquoise Love.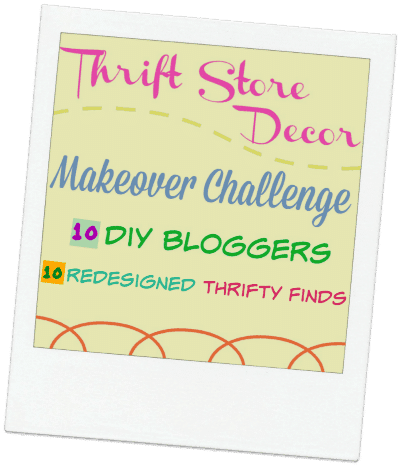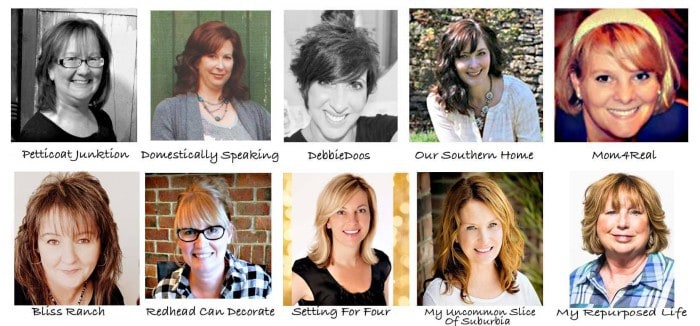 Time to see what my friends have been up to. Click the "Pink Links" below to visit each blogger on the challenge.
Our Uncommon Slice of Suburbia
Have a great day!
Click here to have Petticoat Junktion updates delivered to your email for free!