This small wood crate painted metallic gold and white is a stunner. And the project is so simple.
I don't know about you guys but I've been seeing a lot of white and gold home decor lately. I'm talking about the two colors together. I love the white and gold combo.
It wasn't too long ago we were trying to get rid of all the gold picture frames, lamps, etc. in our homes. It wasn't stylish anymore, we were going for the silver.
Gold is back! I saw a few bottles painted gold and white last week and they were the inspiration for this project.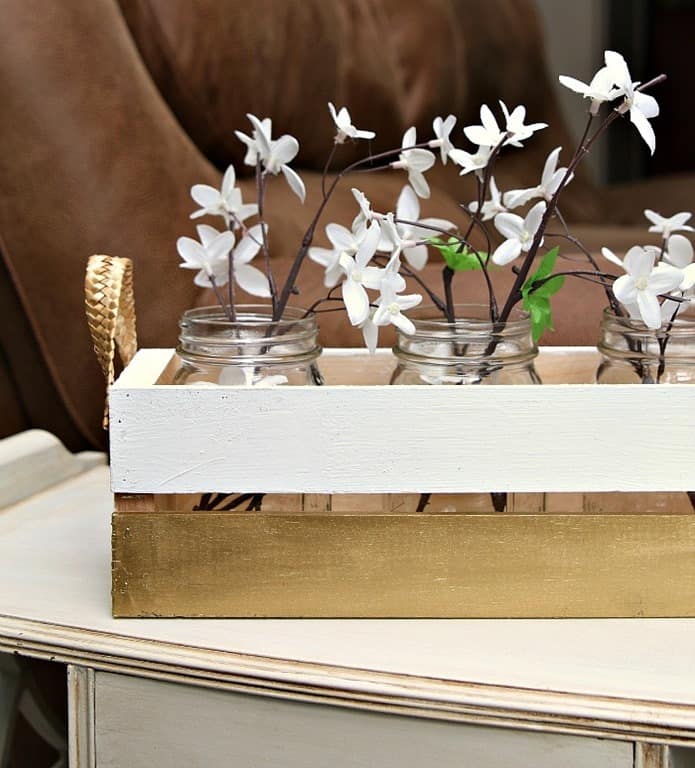 How pretty is that crate?? The gold is so shiny and the handles! I'm good.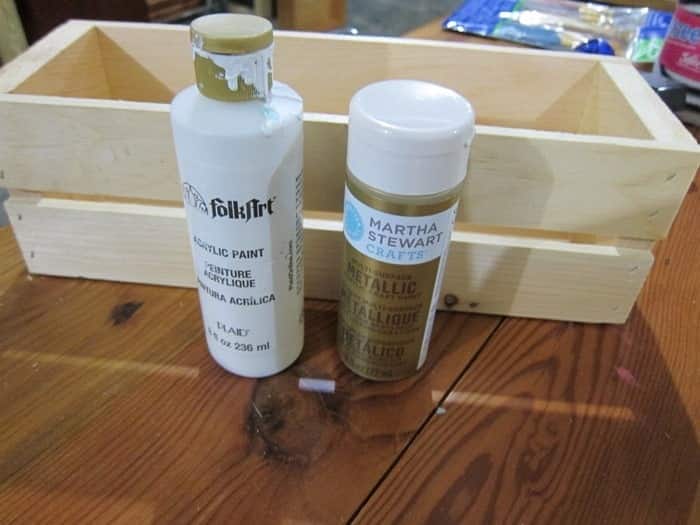 I started with an unfinished wood wine crate from Crate and Pallet. For the paint I used FolkArt white acrylic and Martha Stewart Metallic Gold.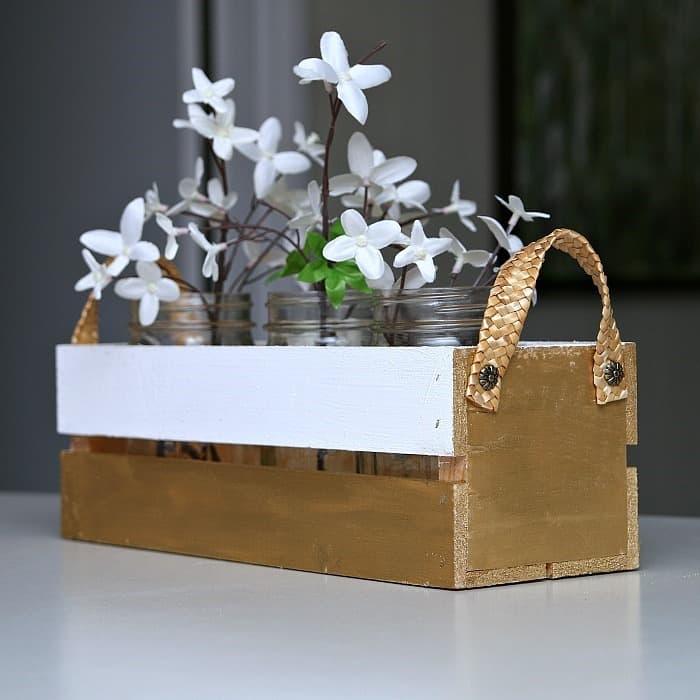 And I couldn't have been happier with the outcome. I put a few artificial flower stems in glass jars and set them in the crate but the crate could be used for so many things.
I can see it filled with small white pumpkins....Fall is coming up.
Let me show you how the project came together.......I painted the top slats and one end of the crate white and the bottom slats and the other end of the crate metallic gold.
I poured the paints on a plate. As you can see it didn't take much paint. I applied two thin coats of paint using a small brush. Both paints covered really well.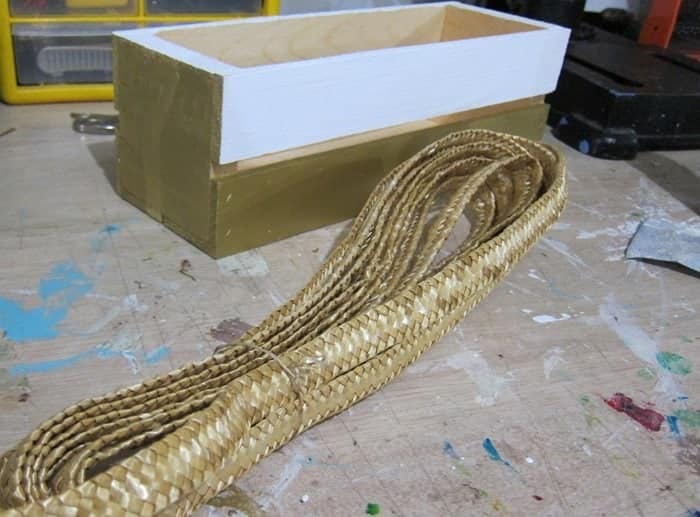 The crate looked pretty sweet with just the paint but I thought it would look even better with sisal rope handles. I know…enough sisal already!
I found this trim (or braid) in my junk stash and decided it was perfect. I bought the trim at a thrift store once upon a time. I knew I would need it eventually.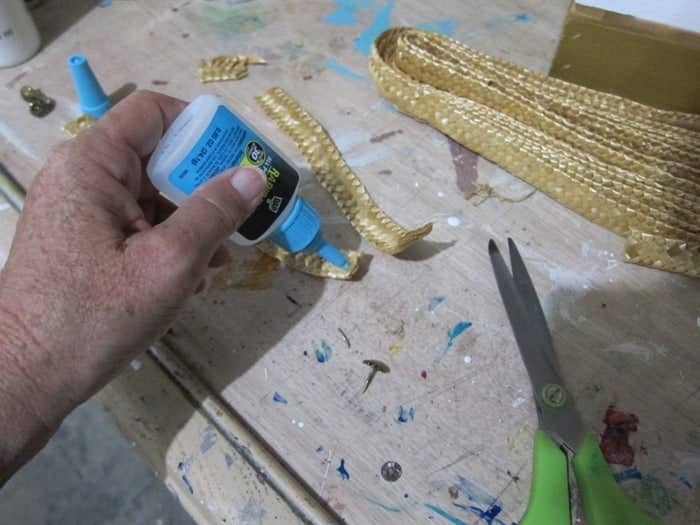 I wasn't sure how to keep the trim from unraveling so I applied my new favorite adhesive ( DAP RapidFuse on Amazon) to the ends. That should do the trick.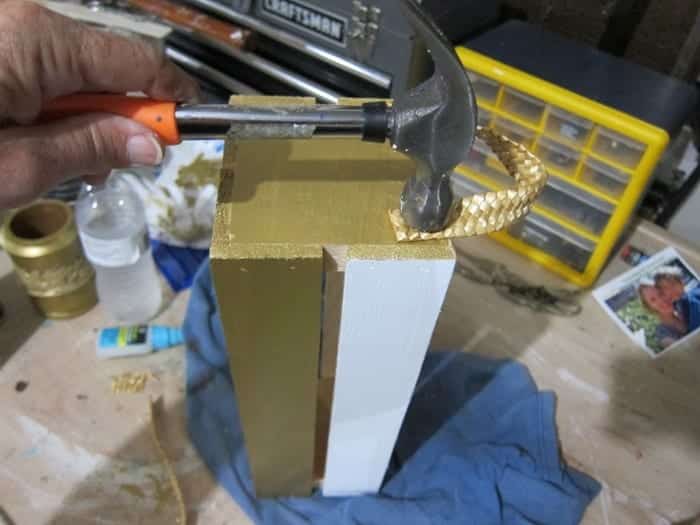 I found four decorative gold tacks and nailed the trim to each end of the crate.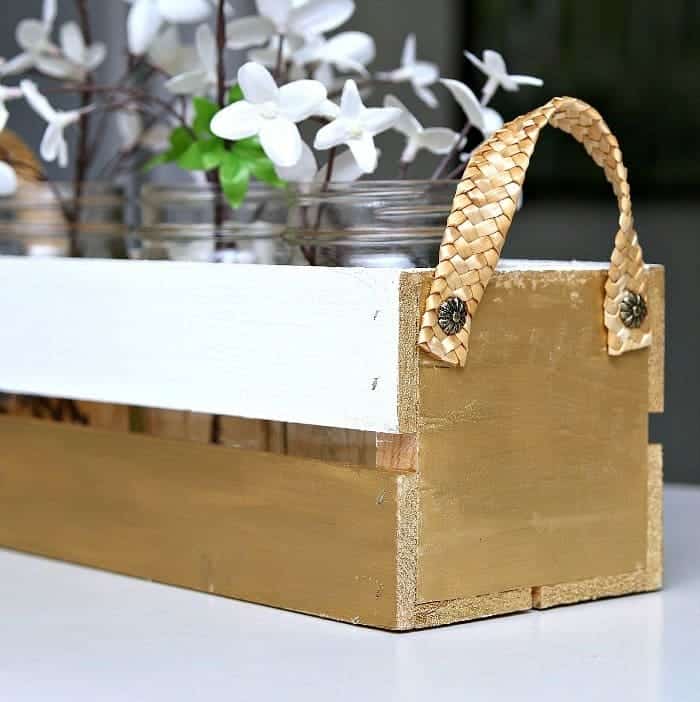 Yep, I'm patting myself on the back and eating a piece of chocolate. I painted a few of the crates white and added dark belts for handles.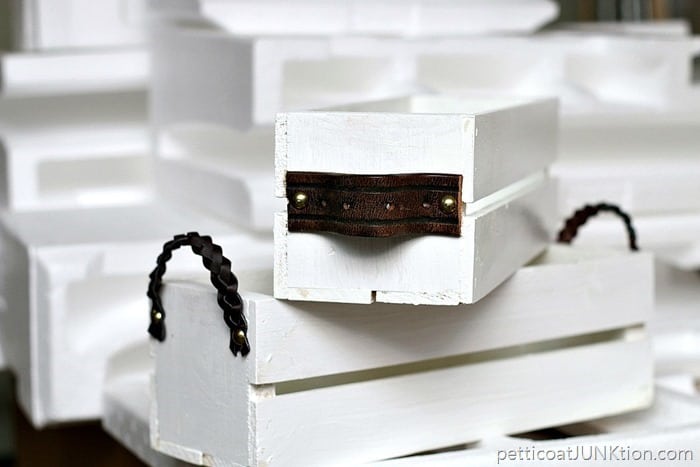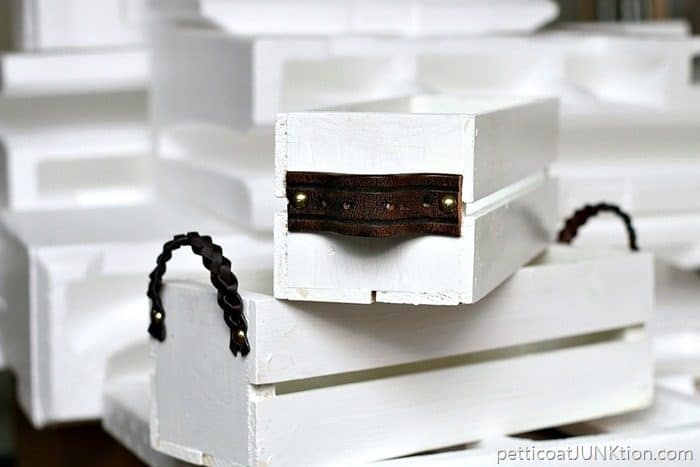 Aren't they cute. I like the dark belt handles against the white paint. See that project here.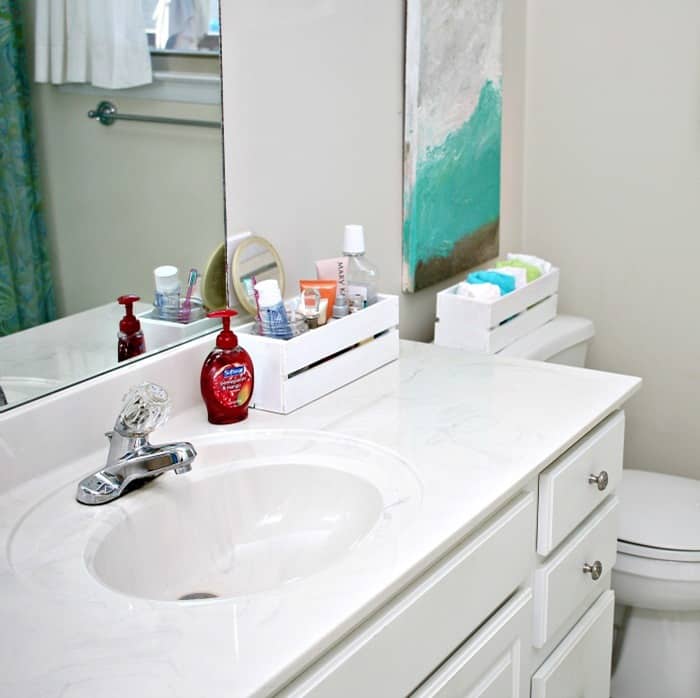 I've never used the wood crates for wine but I do use them in my bathroom to hold personal products and washcloths.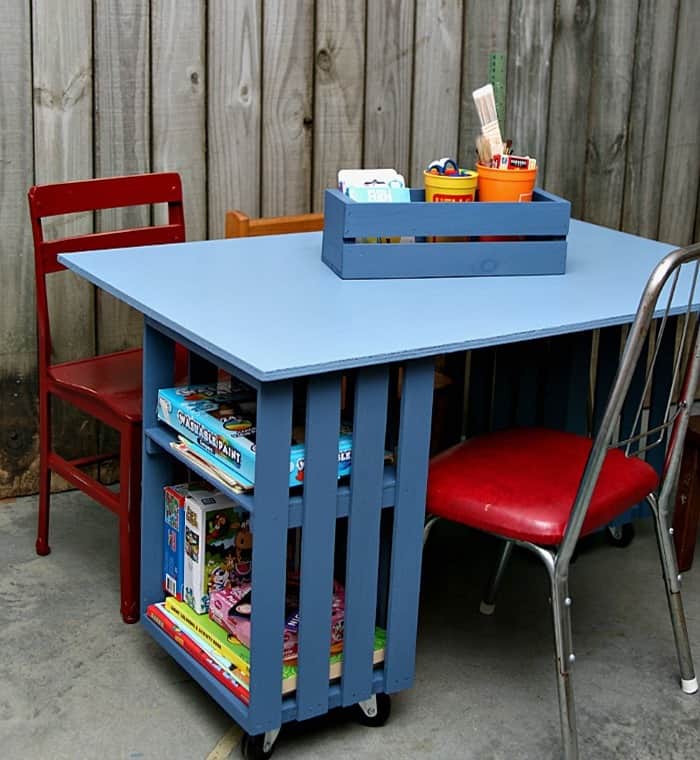 The large crates are really handy. The JTS and I put together this kids crate table. Great for play time and toy/book storage.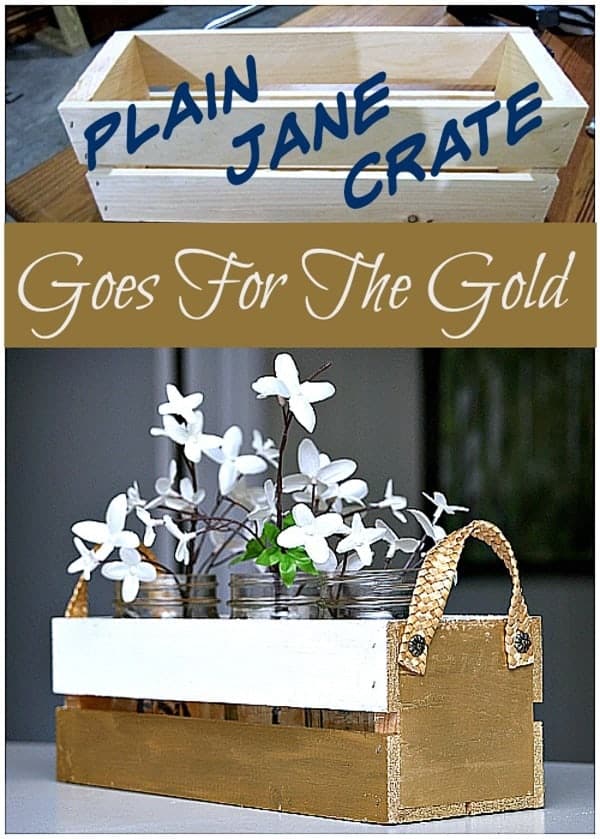 Crate With Metallic Gold Paint
I set the crate with the mason jars and flowers on the kitchen counter and I smile every time I see it. I can't help it. Sometimes the simplest things make me the happiest.
How do you feel about the trend back to metallic gold?
Did you see the cute beverage station the JTS and I made? It's turquoise! You can see it here if you missed it…Multi Purpose Beverage Station .
Till tomorrow…have a great day. Kathy
Author: Kathy Owen (Petticoat Junktion)
Kathy is the founder of PetticoatJunktion.com, a home décor blog focused on repurposing and upcycling furniture, old hardware, rusty stuff, and thrifty finds into unique home décor. Kathy's projects have been featured on the Home Depot Blog, Plaid Crafts, Behr Designer Series, and in numerous magazines. Read more about Kathy here.