I bet you have the supplies for a Spring Wreath!
Probably in your garage, storage shed, junk room (doesn't everyone have a junk room), closet, etc…..you have the makings for a fantastic wreath.
Go ahead….. look.
I'll give you a few minutes.
I challenge you to put together a wreath this week.
I found 3 items and put this one together in 5 minutes….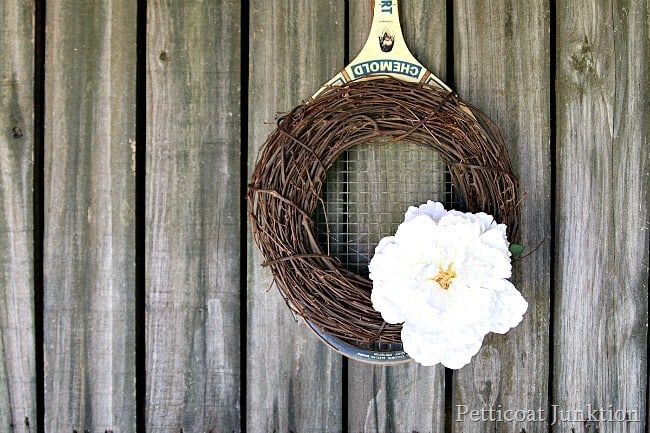 Isn't it fun
The flower really stands out in the photos…I haven't figured out how to photograph those pops of white to keep them from being blown out.
Always something to learn.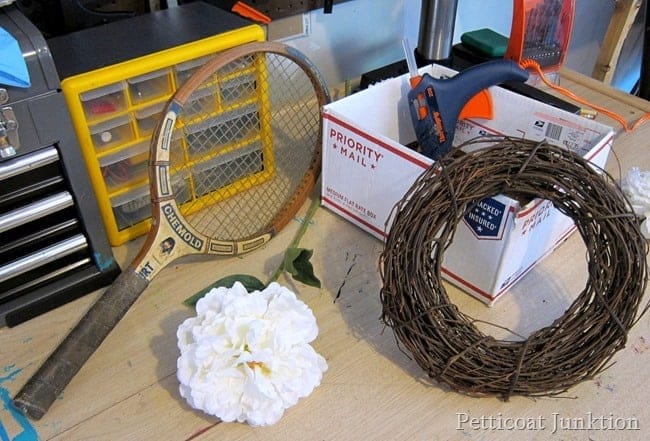 I first found the wreath and started searching for a square frame.
I was going to fit the wreath inside the frame.
Then I spotted the beat-up old racket and inspiration struck.
The pretty white flower stem is from a Michaels shopping trip a couple of years ago.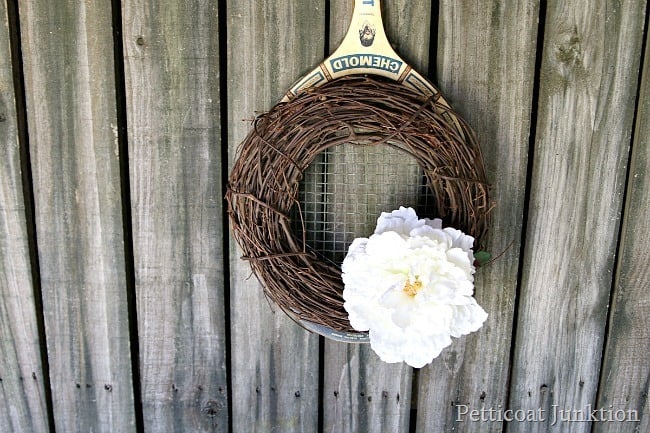 I put the wreath together with hot glue, and the racket is a natural hanger!
Just slip it on a nail.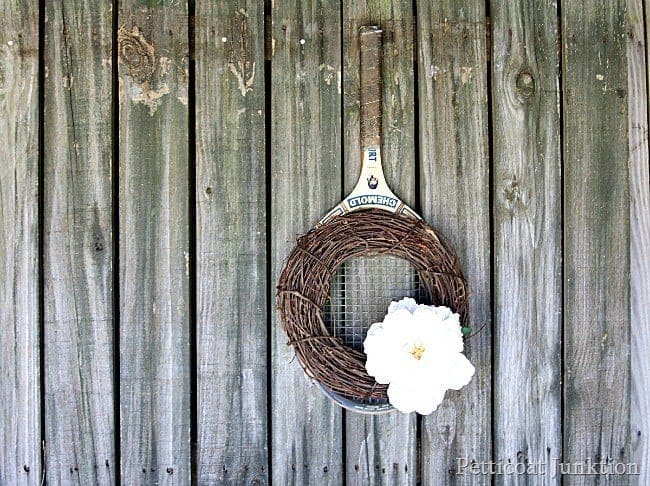 Are you ready to make your wreath?
You can use all flowers, fabric scraps, a rubber garden hose, rain boots, burlap….the possibilities are endless.
Send me a pic.
Thanks and have a great day,
Kathy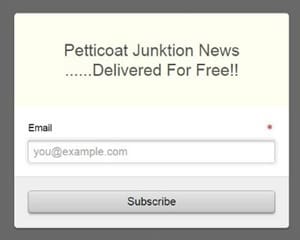 Follow Petticoat Junktion on Facebook, Instagram, and Pinterest  by clicking any of those pink links.Thanks!
linking to these parties….
Funky Junk Interiors….Inspiration Monday…The Handmade Hangout
Tatertots&Jello …Miss Mustard Seed…Savvy Southern Style