Fun Christmas Craft
I wanted to share a few Christmas crafts from years past.
They are all really fun….take a look….if they aren't fun…..let me know.
Most are created from my junk treasures.
Click any pic or pink link to see the entire project.
Petticoat Junktion is a participant in the Amazon Services LLC Associates Program. As an Amazon Associate I earn from qualifying purchases.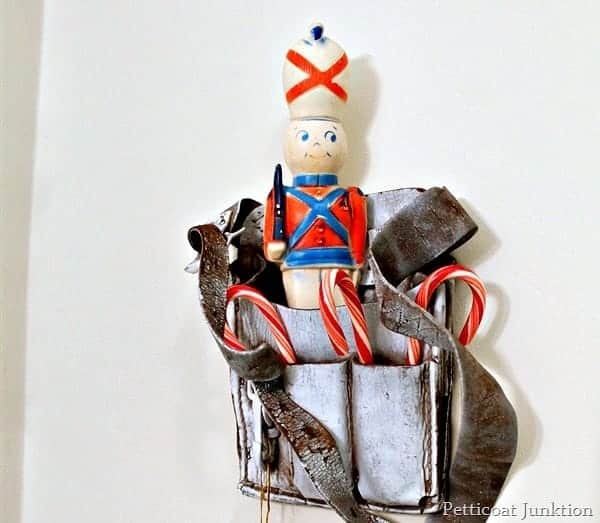 Vintage toy soldier and red candy canes find a home in a reclaimed tool bag.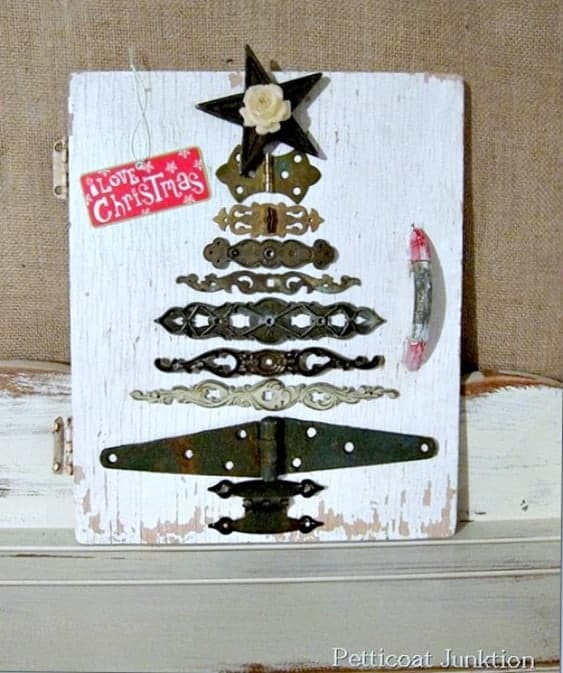 Hardware Christmas Tree…..a fan favorite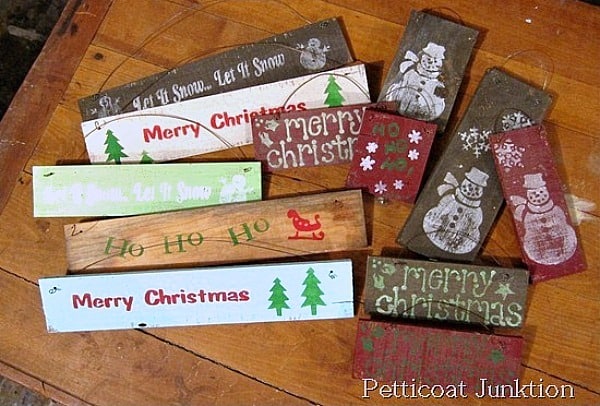 Make a whole bunch of signs at one time.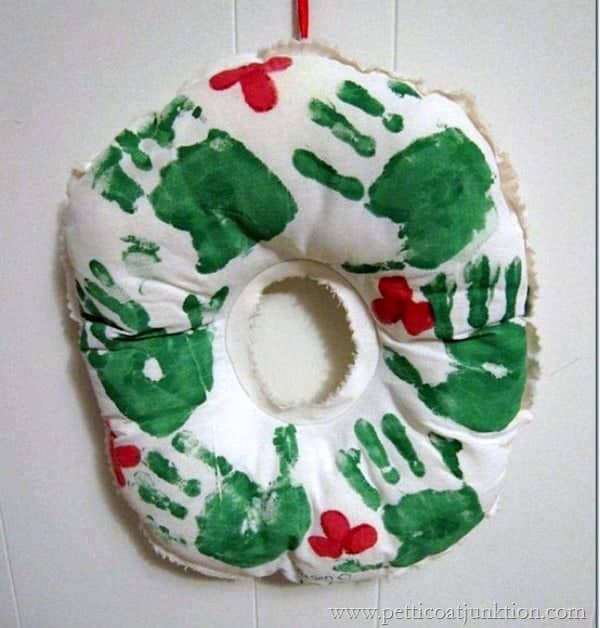 I didn't make this wreath….my son made it in Day Care one year.
I don't remember how old he was at the time.
a treasure!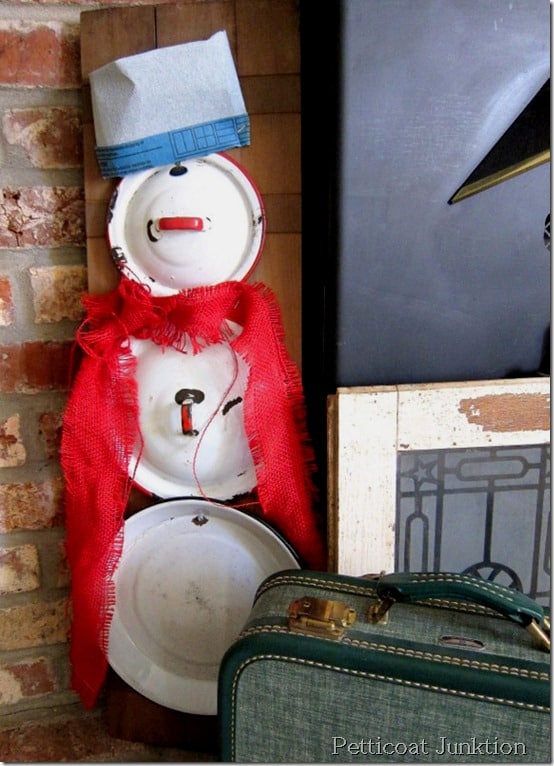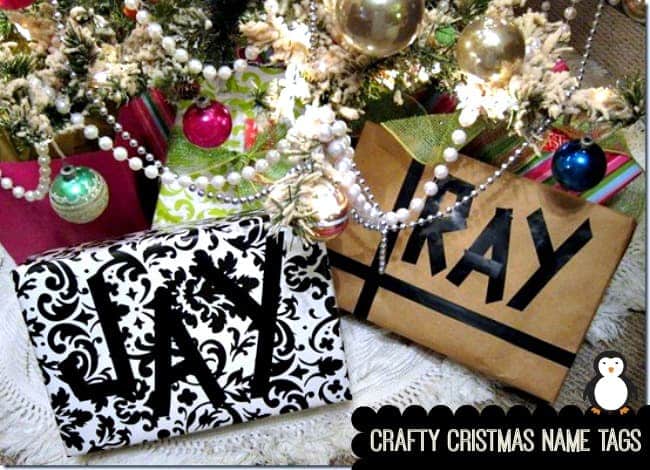 Fancy Name Tags for Guys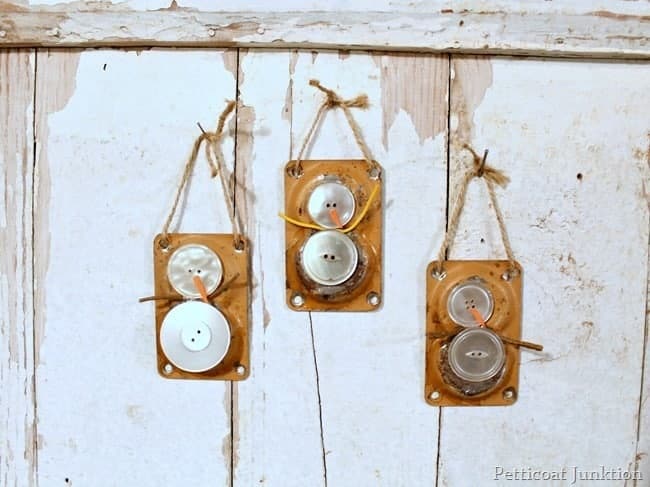 button snowmen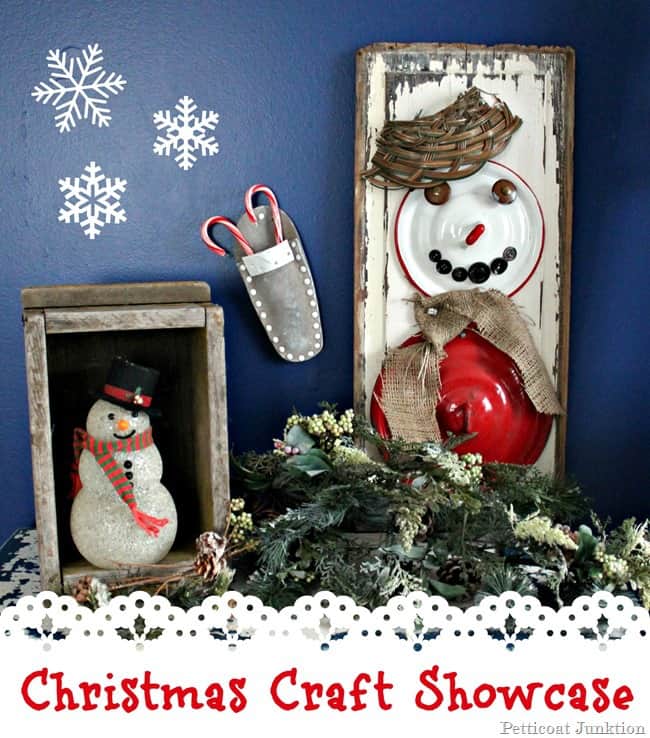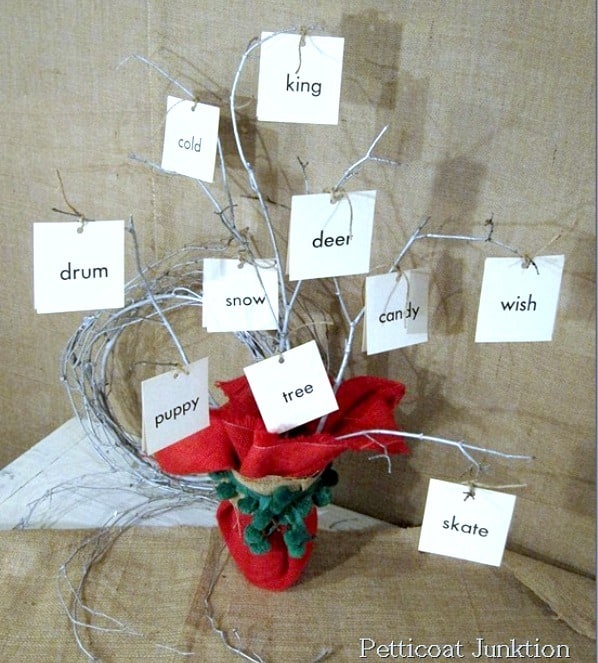 Knock-off of Martha Stewart Branch Christmas Tree.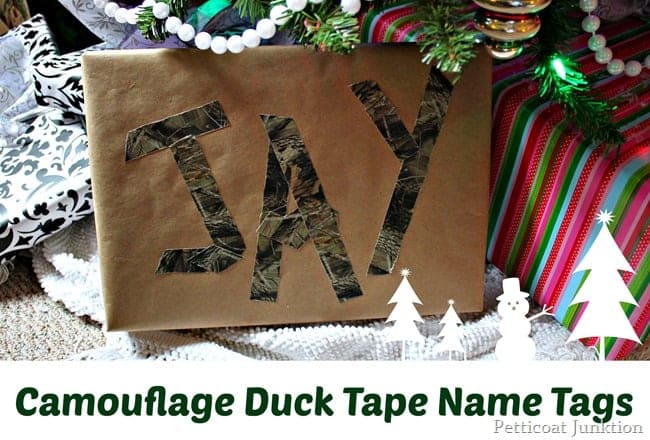 More guy name tags….these are not only easy….they're fun!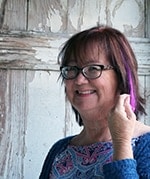 Kathy Owen is the creative guru, content creator, photographer, and worker bee behind the popular Home Décor DIY Blog Petticoat Junktion. She focuses on reinventing found treasures and decorating her home Get all the nitty gritty on Kathy here.