A few years ago I started putting some of my reclaimed junk treasures together and calling them Angels of Reclaim.
There are several names for this type of "art"…. assemblage art …. mixed media art …… junk salvage art….etc. I don't think of it as art. I just think of it as putting my junk treasures together. I guess I can call it junk treasure art.
I started making a few of these angels over the weekend.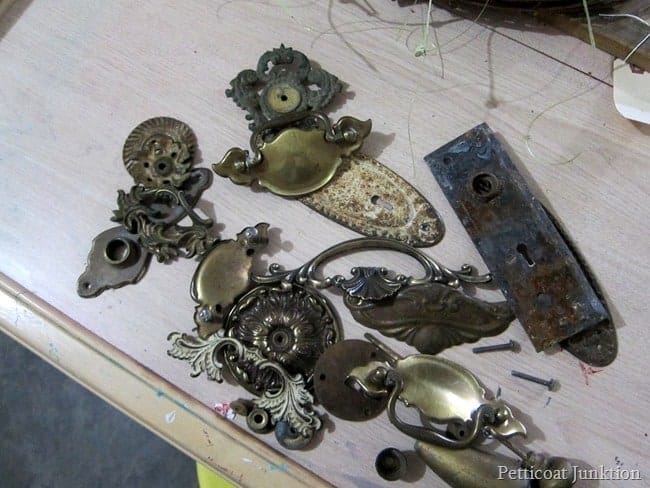 I gathered some of my junky things, vintage hardware, and odds & ends to work with. I have crates of this stuff! I know you're jealous. Or maybe you're thinking "who would collect this stuff!"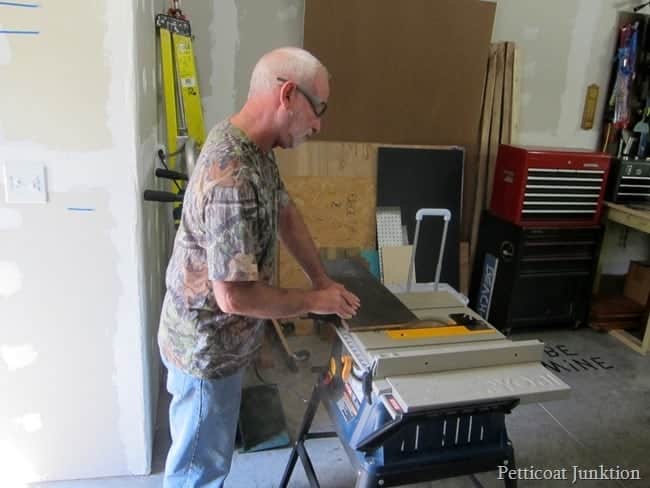 The JTS helped out by cutting up some reclaimed wood for me. You guys know that I'm not a fan of the table saw. Maybe if I used it I would get over being afraid of it?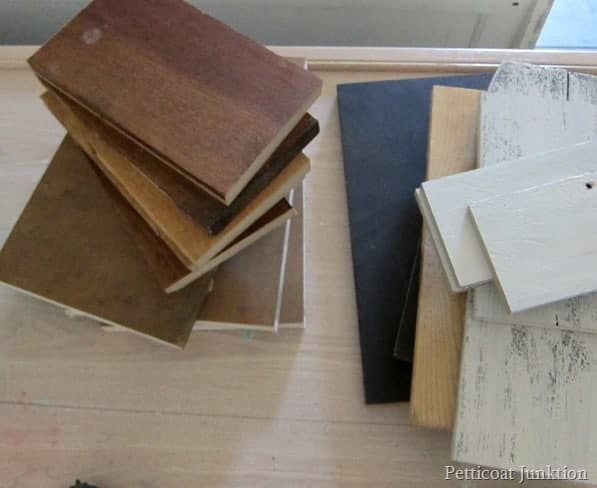 I have all this wood to work with now. I did finish one of the angels. I hope to get photos and share my new "old" angel with you tomorrow. I also gave them a new name. No more "Angel of Reclaim".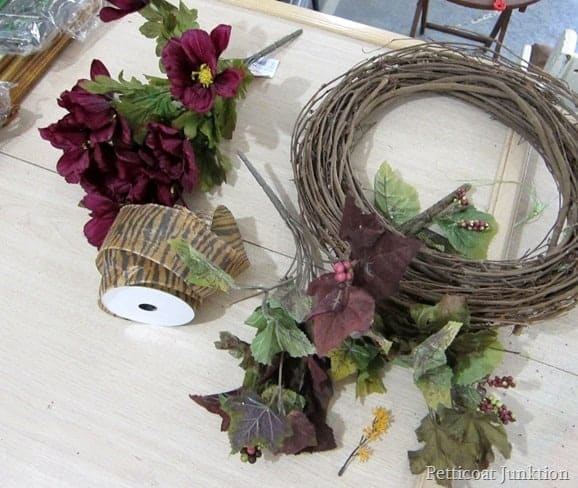 I worked on my Fall wreath yesterday too. We're having a Fall Ideas Tour next week. Four days of fun with wreaths, mantels, tablescapes, and thrifty crafts. I get to unveil the wreath next Wednesday.
Did you know yesterday was Grandparents Day? Me either until our sweet Sofi called to wish us a happy day. She is the sweetest thing…..sometimes. If you're a grandparent I hope you had a happy day and if you are a grandchild I hope you called your grandparents. I wish my grandparents were still here. I miss them.
See the winner of the Homeright Finish Max here. I'm having another HomeRight Finish Max giveaway next month so stay tuned!
Until tomorrow, Kathy
Find my favorite DIY Products here.
Click here to receive Petticoat Junktion by email for free!