I'm a push-over for vintage toys.
I don't own a lot of them because…..well, just because I can't collect everything I want to.
Sometimes I make exceptions though.
Like I did for the little toy soldier.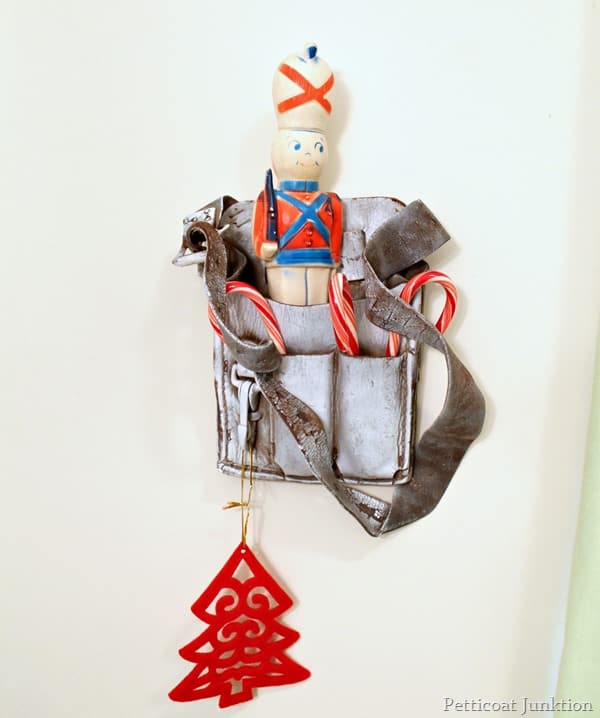 The little soldier caught my eye at one of our local shops a few years ago.
He's actually made of rubber and is a baby's squeeze toy.
The soldier was only a few dollars….I loved the colors….and I couldn't pass him up.
Christmas is his time to shine and he ends up in a different display every year.
featured on
Petticoat Junktion is a participant in the Amazon Services LLC Associates Program. As an Amazon Associate I earn from qualifying purchases.
Here's how this project came together….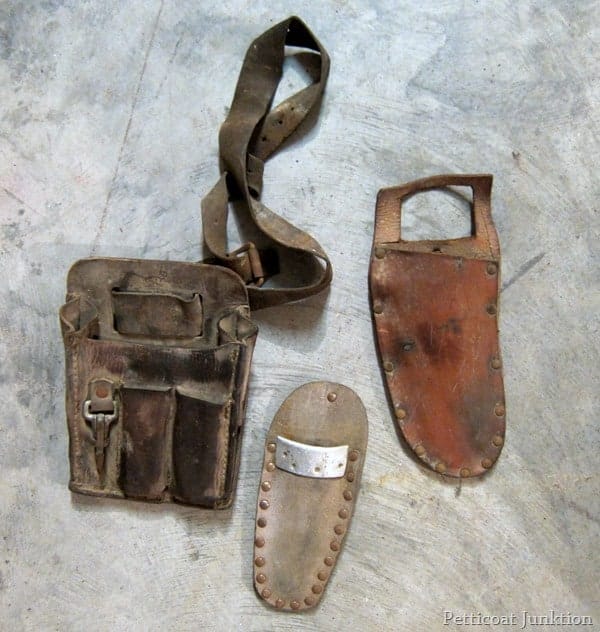 I collected these tool pouches from My Favorite Junk Shop and the Nashville Flea Market.
I knew I would find a use for them.
They were really, really dirty so I cleaned them up a little and then…..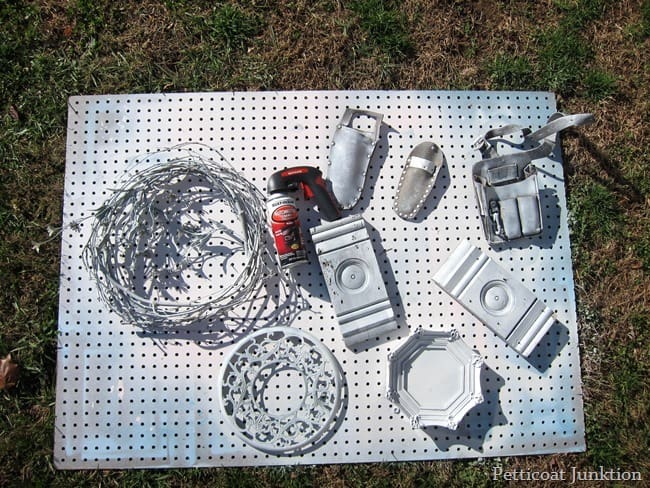 ……spray painted them white.
I try to gather up several things to paint at the same time.
It's just as easy to paint one piece as ten!
You'll be seeing those other pieces in the near future.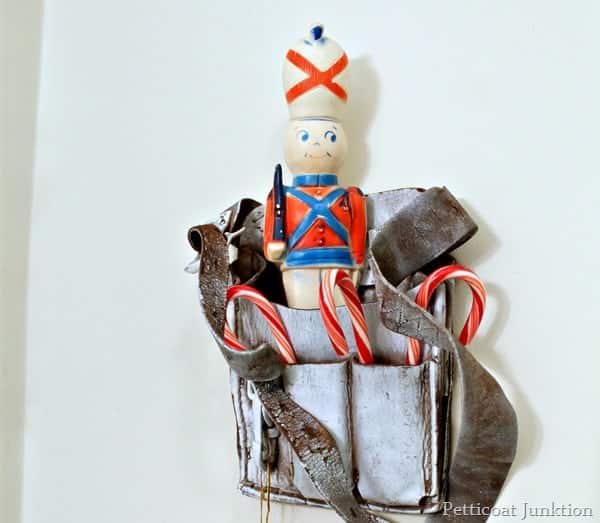 I filled the pouch with candy canes and added the little toy soldier, then hung him on the wall.
I planned to hang the pouch by the strap but it was a little wonky so I just nailed the back of the pouch to the wall.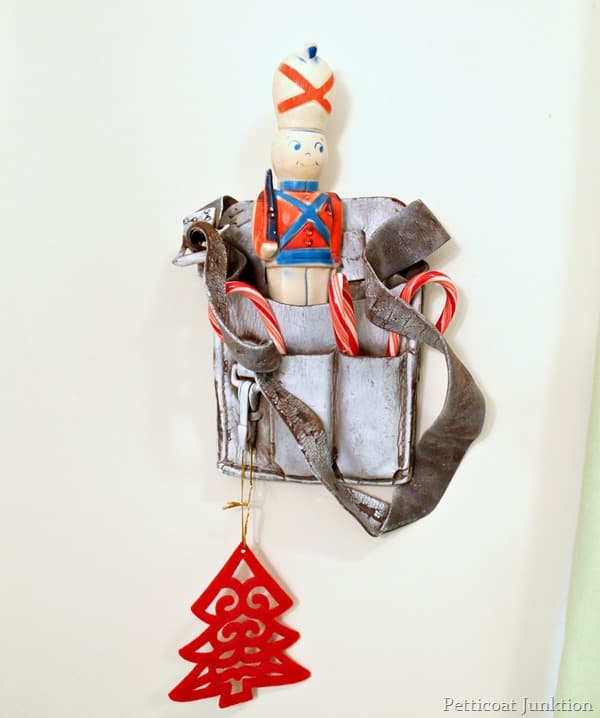 And I hung a felt Christmas tree from the handy dandy clip
You'll be seeing one of the other tool holders in my Christmas home tour on Thursday.
What do you think about this project…..tacky, trashy, goofy, cute?
And be sure to visit our 12 Days of Home Tour
Oh, what beautiful Christmas displays you can see when you click the links below.
The pages open in a new window and you can come right back here to Petticoat Junktion and take the next tour then please leave me some lovely comments 🙂
Tuesday DEC 3rd
AT HOME WITH THE BARKERS
RESTORING OUR 1890 VICTORIAN
Monday DEC 2nd
You only have to leave your name (first name is ok) and your email address, then your comment.
Your email address will not be shown on my blog.
Thanks for stopping by and have a great week,
Kathy
linking to these parties….
DIY Sunday Showcase……Throwback Thursday
Thrifty Décor Chick…..Funky Junk Interiors….Amaze Me Monday
Savvy Southern Style………Tatertots&Jello