Hey Everyone…it's another fun tour of the Nashville Flea Market!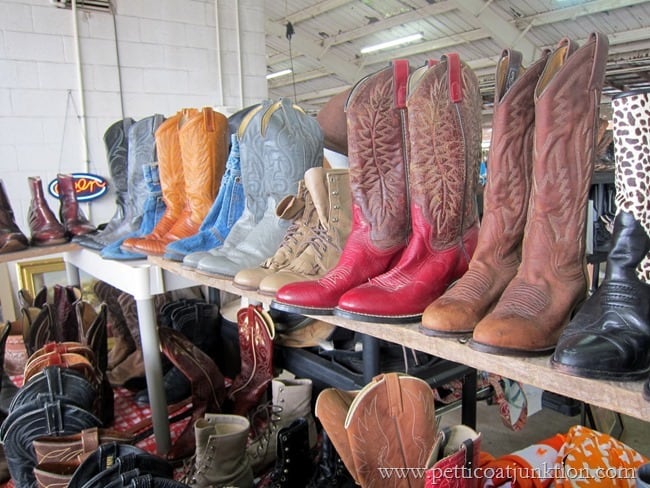 I'm going to get me some cowboy boots.
None of these are calling my name but I'll find the right ones.
I asked a question on my Facebook page the other night "Am I too old to wear cowboy boots?".
I got a big no from everyone.
I'm afraid I'll look silly but I'm going for it anyway.
All those teenagers and twenty somethings look so darn cute in them.
Do any of you wear cowboy boots?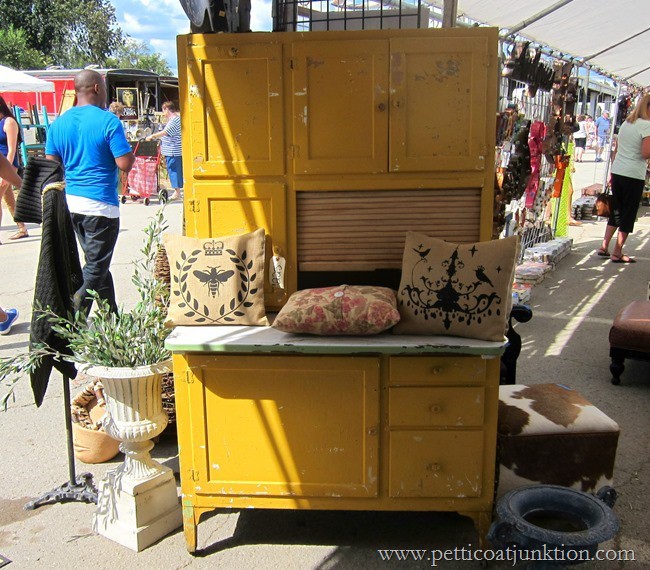 Petticoat Junktion is a participant in the Amazon Services LLC Associates Program. As an Amazon Associate I earn from qualifying purchases.
I took this photo for my friend Mary.
She has a cabinet to paint and Mary's husband and I both suggested yellow.
I don't think she got the picture….so here it is.
This yellow is beautiful.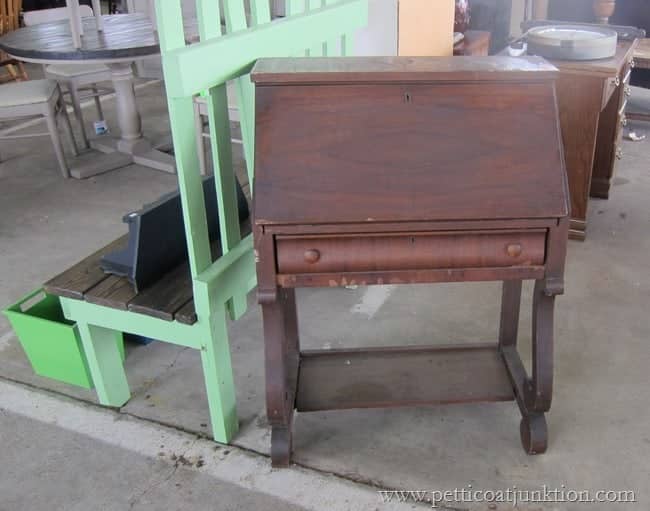 I bought this desk for me.
I have the perfect spot for it….but something will have to go.
That's the trade-off at my house.
Otherwise I would have wall to wall furniture.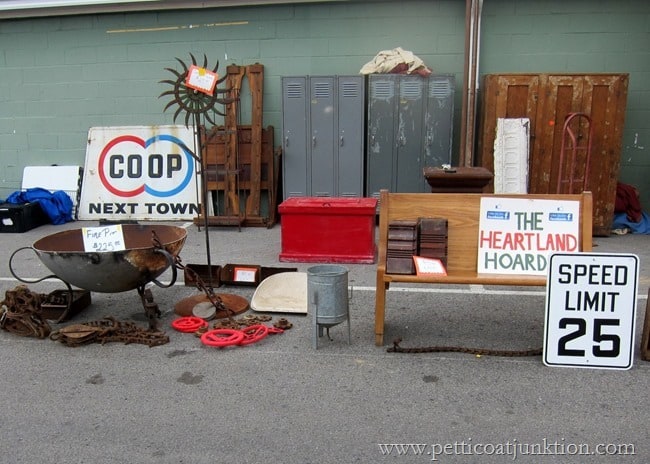 A few things from The Heartland Hoarder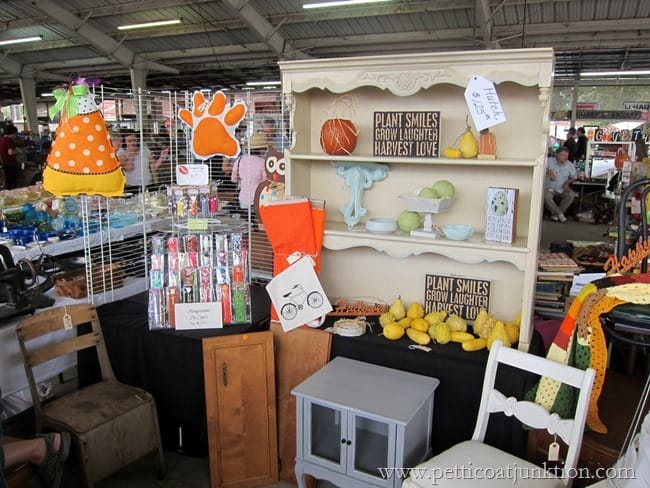 Fall Decor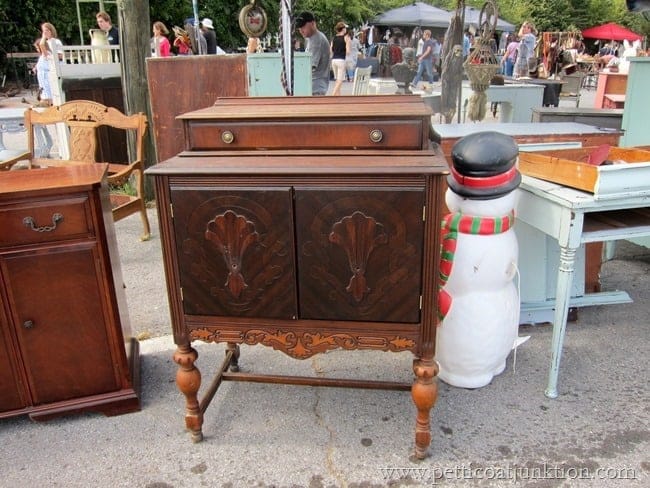 My friend and fellow painter Debbie bought this piece.
Isn't it awesome.
Pieces like this are hard to find….jealous.
For all information on the Nashville Flea Market including directions, parking info, and shopping tips click here…Everything You Always Wanted To Know About The Nashville Flea Market.
So what do you think about me and cowboy boots?
I'm always sharing things on Facebook, Instagram, and Pinterest that don't show up on the blog.
You can follow me by clicking any of those pink links.
Have a great day,
Kathy