Have you ever had one of those weekends when you accomplished stuff…..but then again….you didn't.
That was my weekend.
Nashville Flea Market Video Tour in this post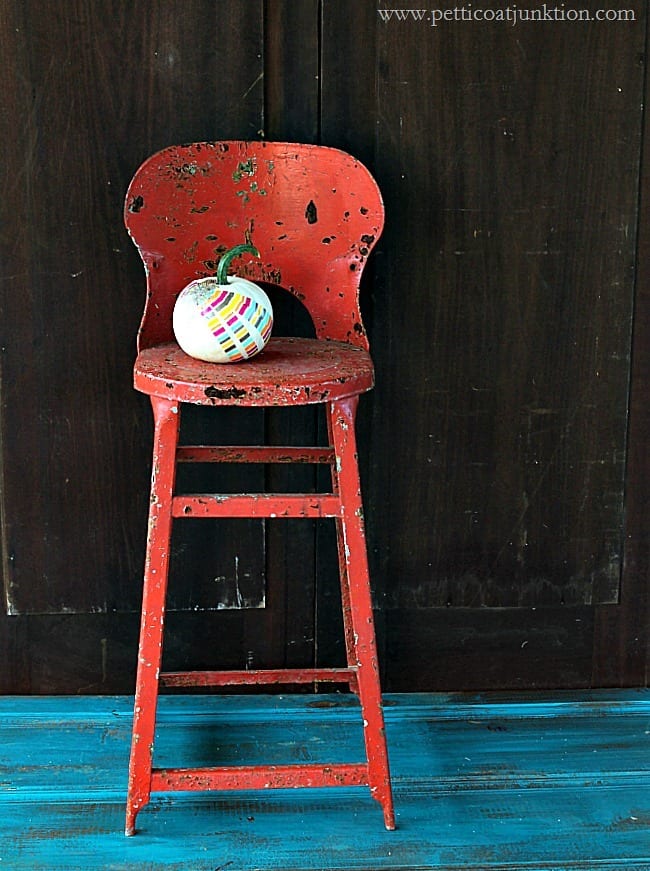 Orange Rusty Flea Market Find and The Pumpkin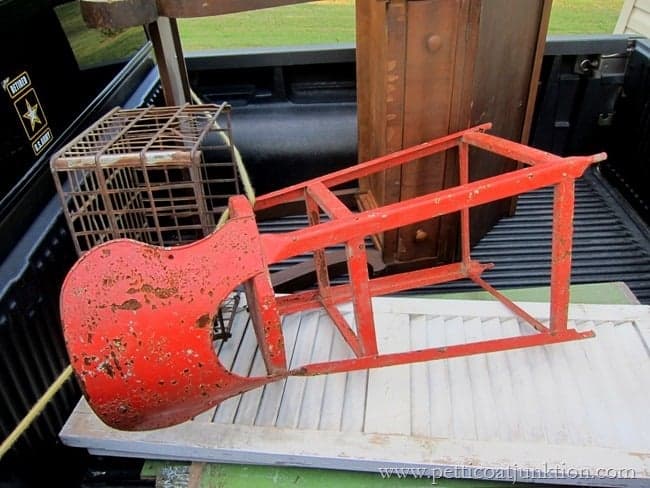 I went to the Nashville Flea Market over the weekend and this is my haul.
Not only did I go to the flea market but I also watched my oldest granddaughter cheer her team on, painted a piece of furniture, visited with my youngest granddaughter while son and hubby were giving each other haircuts, did homework, took the granddaughters to the local pumpkin patch, decorated pumpkins…you get the idea.
I enjoyed the weekend but it was over way too fast.
How about your weekend?
Was the weather beautiful in your neck of the woods?
It was here in Tennessee.
Petticoat Junktion is a participant in the Amazon Services LLC Associates Program. As an Amazon Associate I earn from qualifying purchases.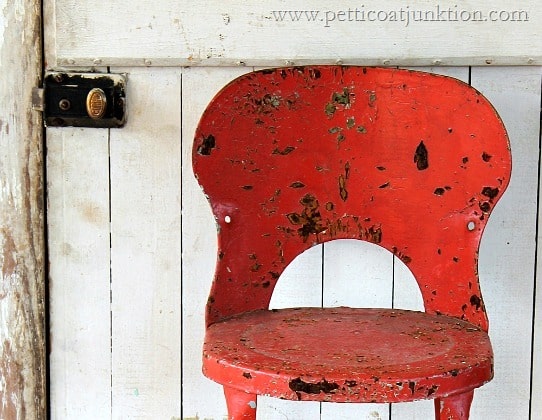 The stool was definitely calling my name.
At $15 it wasn't a steal but it wasn't bad.
It's orange with a little turquoise and white chippyness thrown in and it's rusty….perfect……fits right into the Fall décor.
Can you tell I didn't even wait to clean it up before showing it off?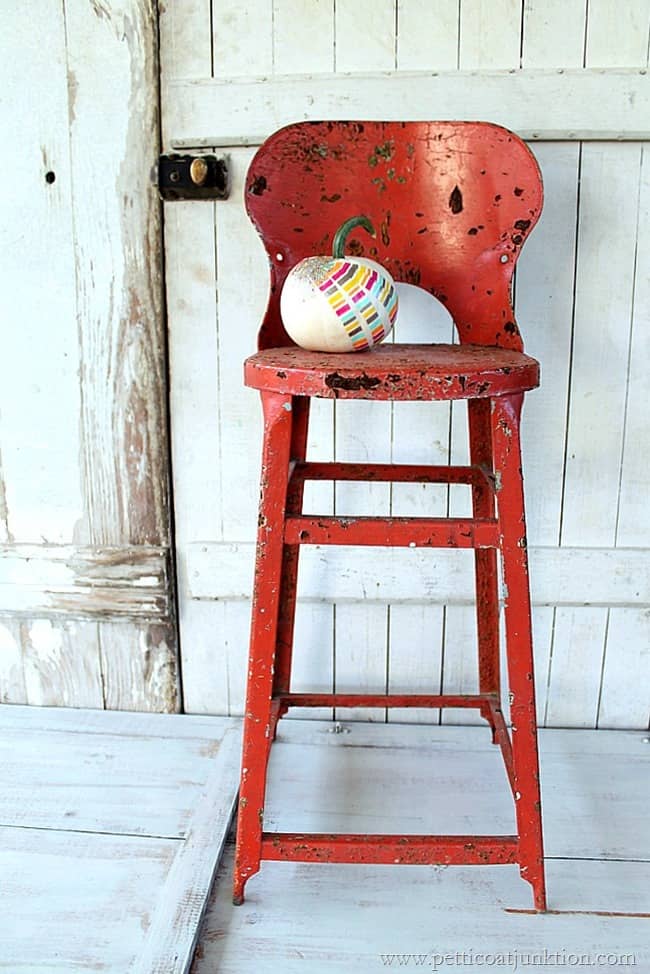 The Pumpkin is wrapped in Washi Tape…just all willy-nilly.
Want to see what the Nashville Flea Market is like? Take the video tour I filmed below…
Nashville Flea Market Video Tour
Share your weekend highlights with me.
Comments below.
Have a great day!
Kathy