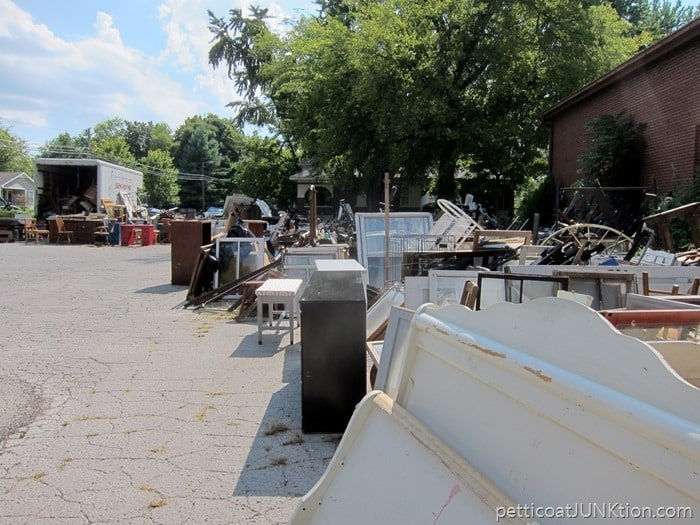 I wish I could meet up with everyone of you at My Favorite Junk Shop. You would love it and I would enjoy introducing you to Mr. Butler, Ms Francis, Ms Carrie,  and showing you around. I did the next best thing and made a short video of the shop.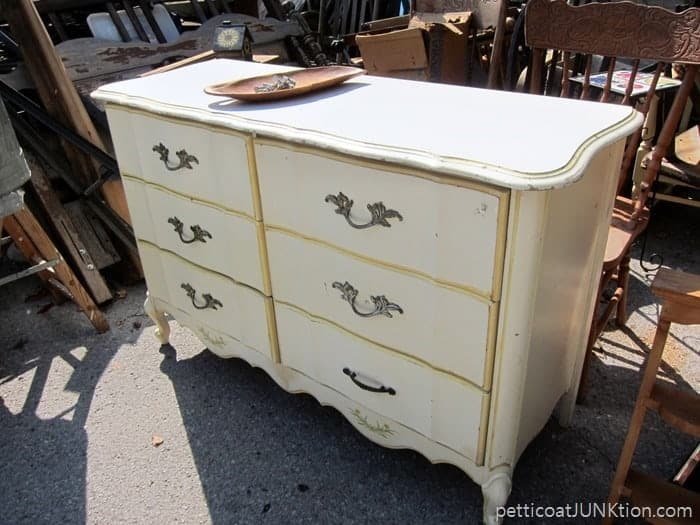 This post is a combination of two trips to the junk shop. I didn't buy the French Provincial dresser because it wasn't solid wood. These days it's hard to find the solid wood French Provincial furniture. The drawer fronts on this dresser are pressed board.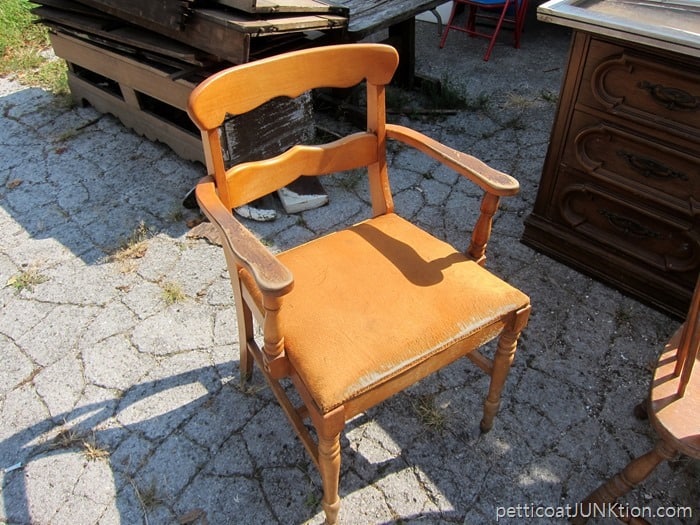 I love arm chairs but at $10 it needed too much work.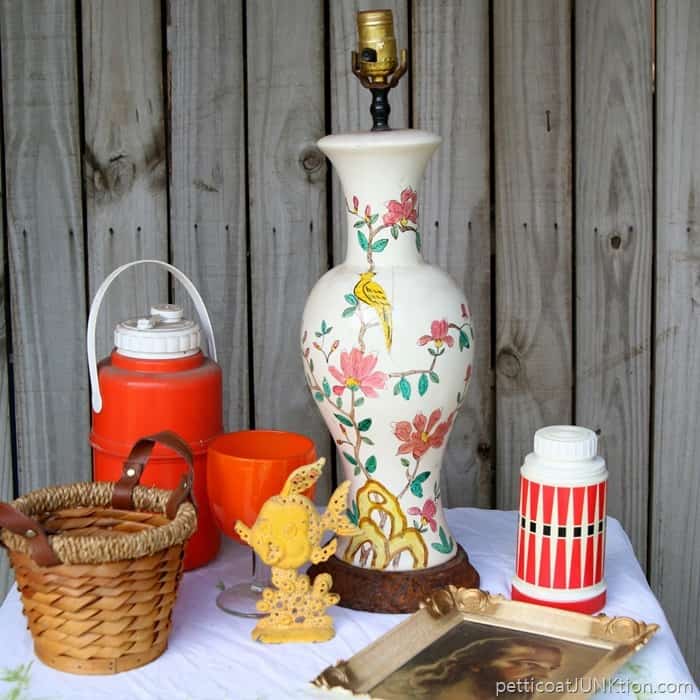 I found a bunch of little goodies on this trip to the junk shop. If you got a look at my mantel last week then you saw all of my finds. I incorporated several of them into the new look for the mantel.
The video tour is short. Enjoy...
Video Tour of My Favorite Junk Shop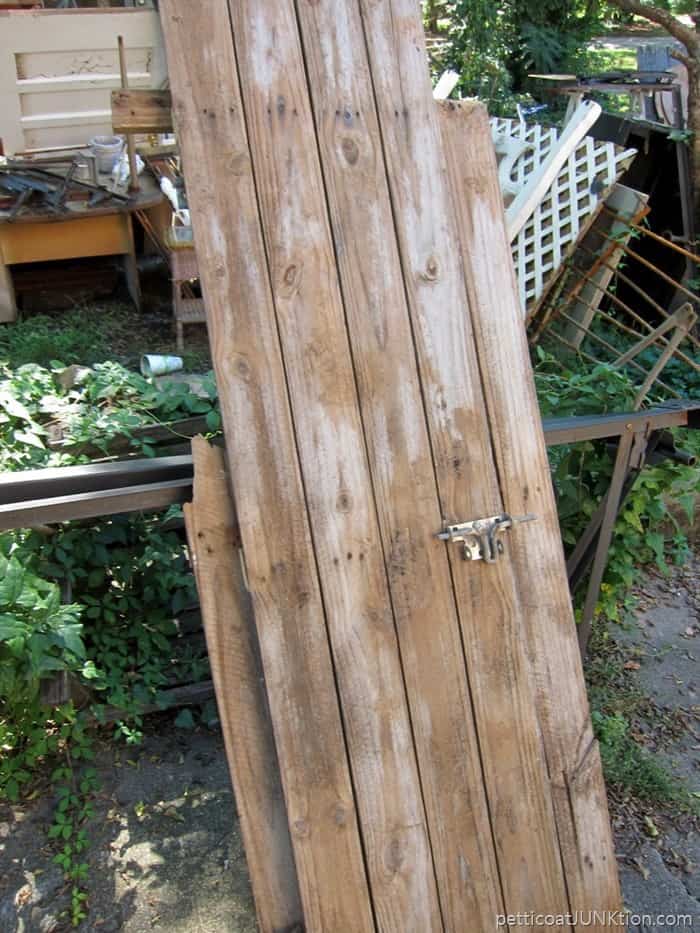 I'm a sucker for reclaimed wood gates and doors but I passed on these. You guys may not believe this but I'm cleaning up the Owen workshop. I have a plan and I'm sticking to it. Now that  college is over and I don't have an 8 to 5 job I've decided to set up a schedule/routine for the Blog. Organizing and decluttering the workshop is the first step in the plan. More on that later.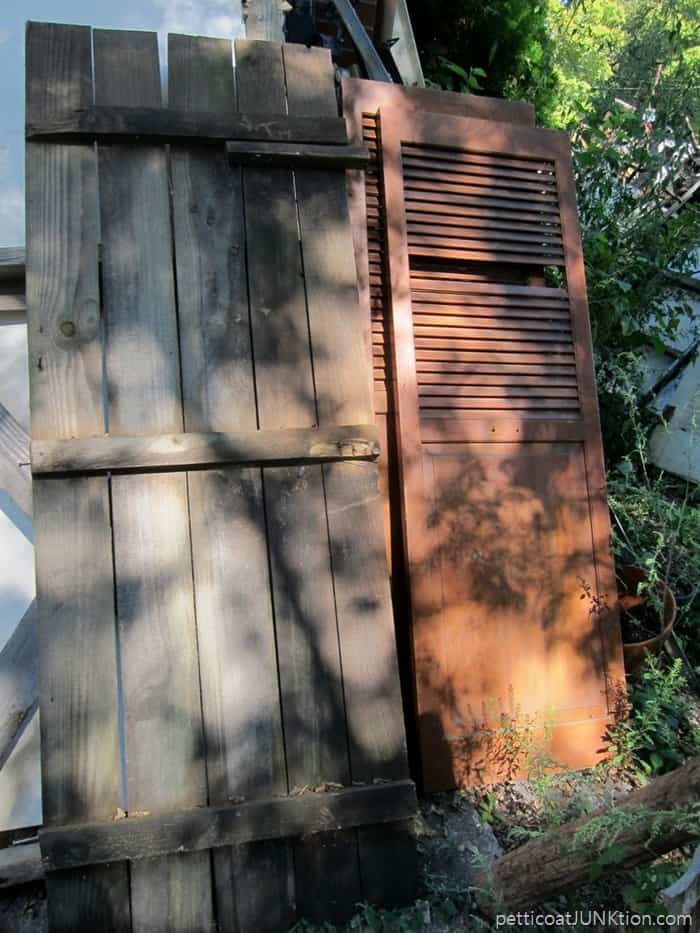 I also passed on these great pieces.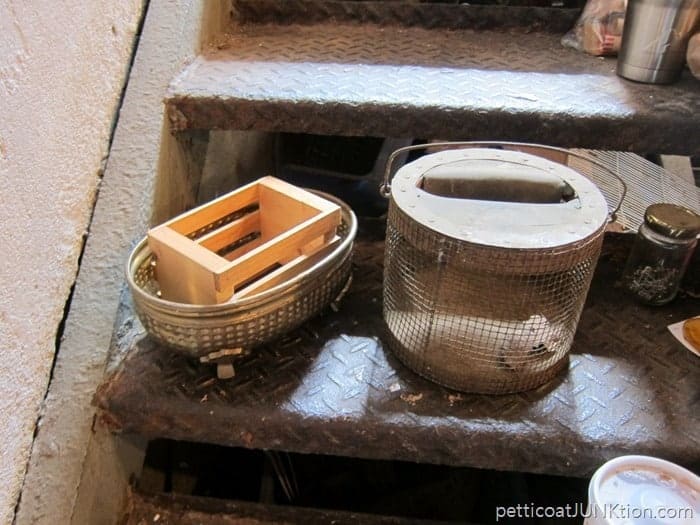 I found the cricket keeper in the back, back room. Seriously, I didn't even know that room was there. The Butler's have been organizing and cleaning too, room by room. Anyway, I love that cricket keeper. I don't have a plan for it yet but I will. I also got the brass bowl and unfinished wood box. There is an aquarium base that made it's way into the back of the truck.....reclaimed table to come.
I hope you liked the video tour. Let me know. The comment section is below. Thanks for stopping by and have a great day.