Cactus and Geraniums Galore
I had the best time at the Nashville Flea Market this month. There were colorful flowers, cactus (or cacti, ?), garden plants everywhere. April is the second biggest market of the year. I can see why. The weather was perfect and the vendor spaces were full.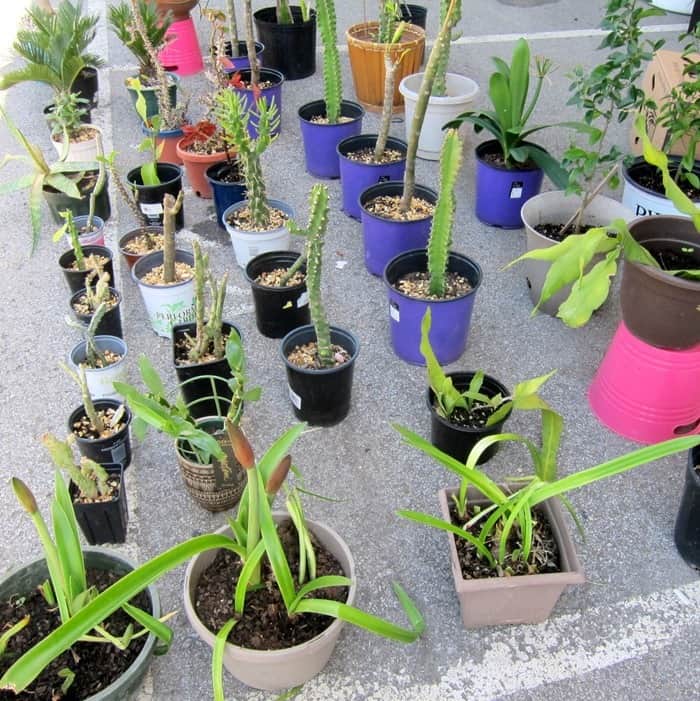 Pretty Cactus at the Nashville Flea Market
Cactus plants have grown on me. Not me literally but the love for cactus is there now. I never cared for the plants or succulents until recently. Maybe because you see them everywhere now? How do you feel about cactus? Love or Hate or Don't Care?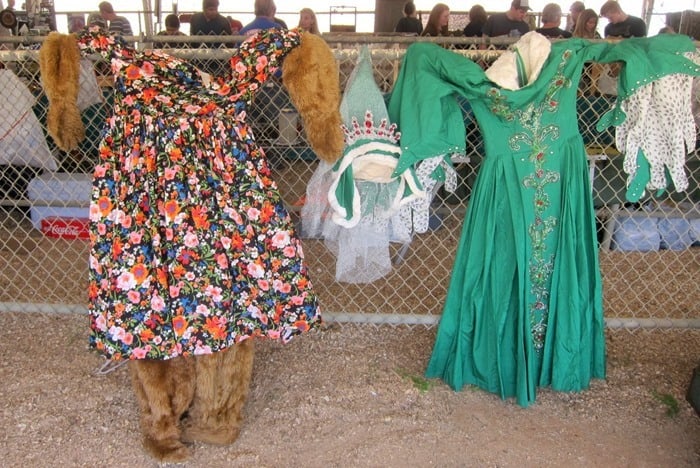 Moving on from cactus we have this over-the-top display. I don't know if that's a bear costume under the funky dress or what. It sure got my attention and I guess that was the goal.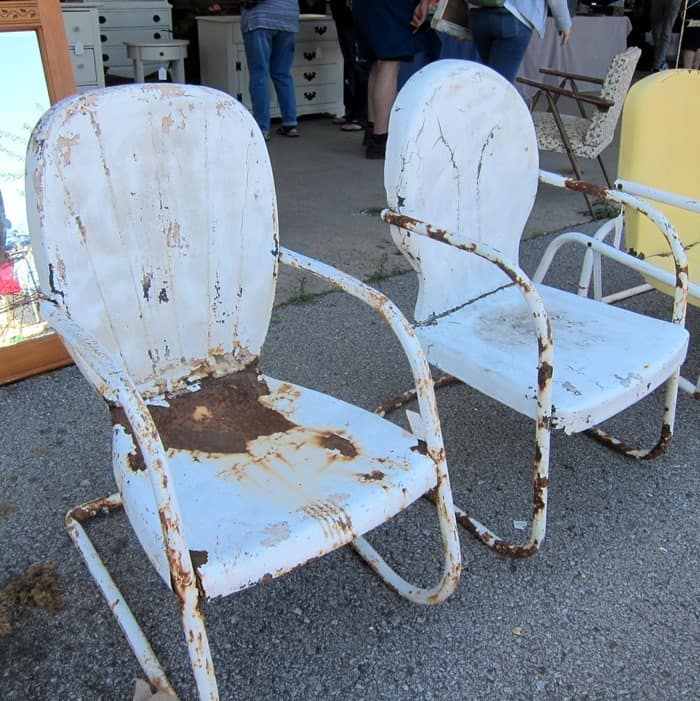 I can count on the flea market to feed my rust obsession. The pair of outdoor chairs are perfect.
Petticoat Junktion is a participant in the Amazon Services LLC Associates Program. As an Amazon Associate I earn from qualifying purchases.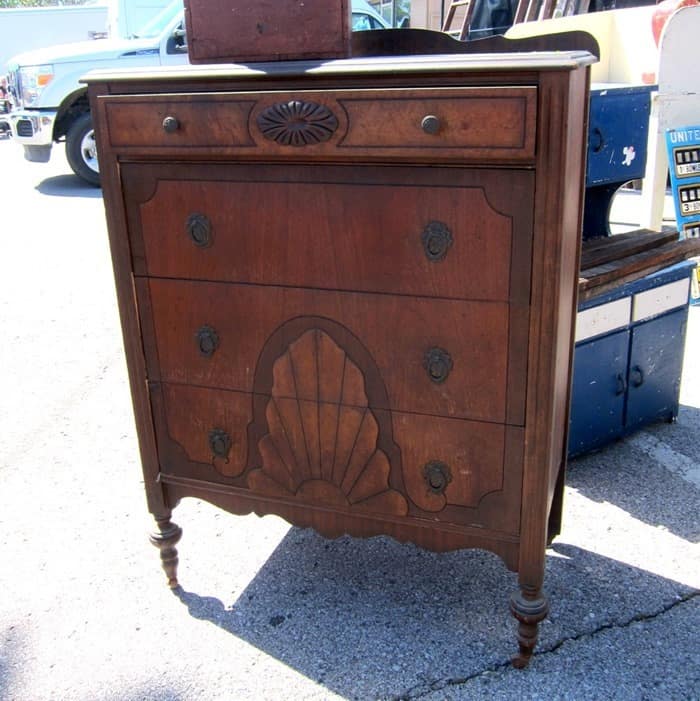 I bought this chest of drawers….for $60. I got a deal from The Heartland Hoarder, one of my favorite vendors.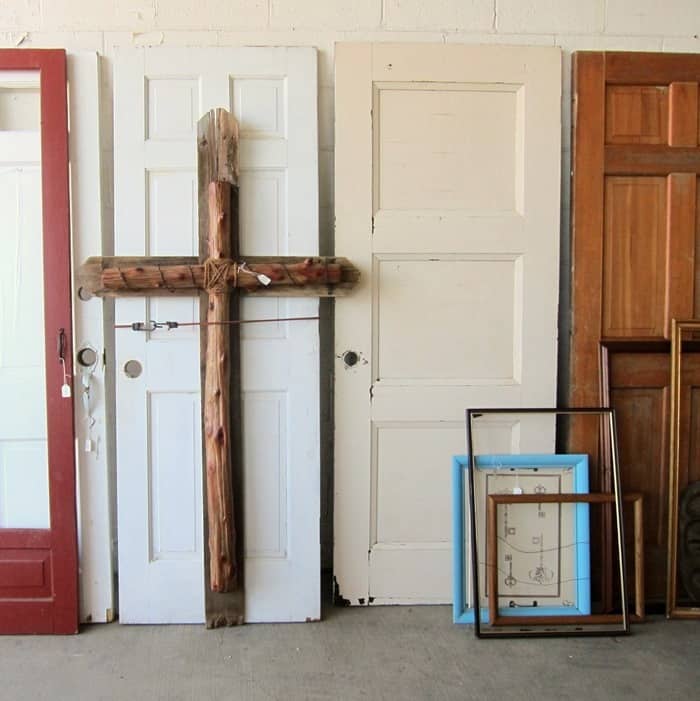 I was drawn to this grouping of reclaimed items and the cross. Sometimes it's the simplest displays.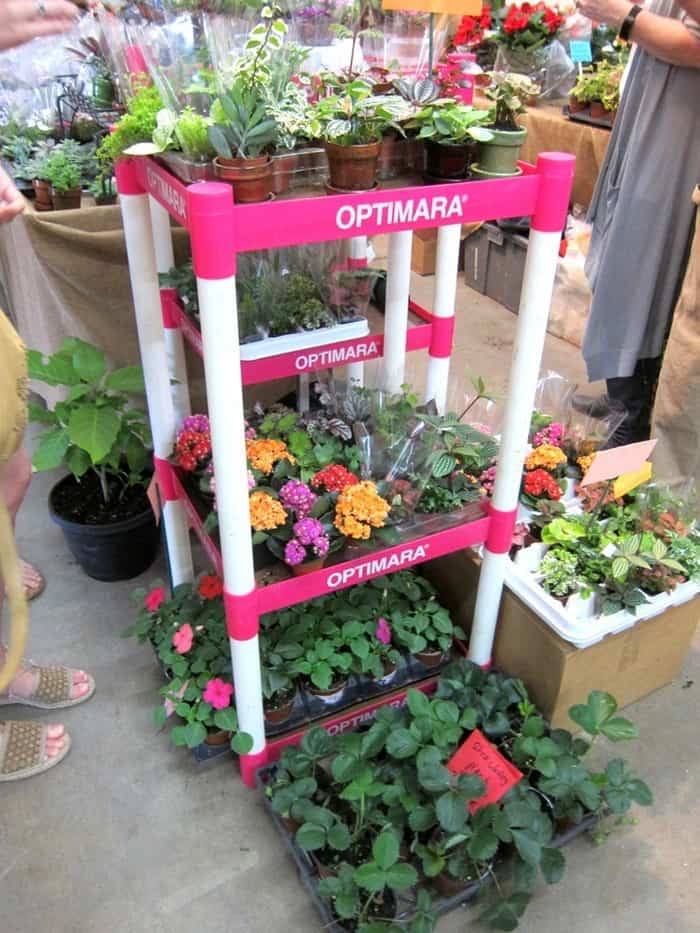 I didn't buy a single flower. Sad. I'm waiting another week or two to buy flowers and redo my porch and back door entryway. I noticed back the first part of January that I left a few Christmas items on my front porch. How did that happen? Ever cleaned up after the holidays and forgot to pack something away, or several somethings? I don't know how that happens but it does. Anyway, those Christmas items are still on the front porch. This is my life.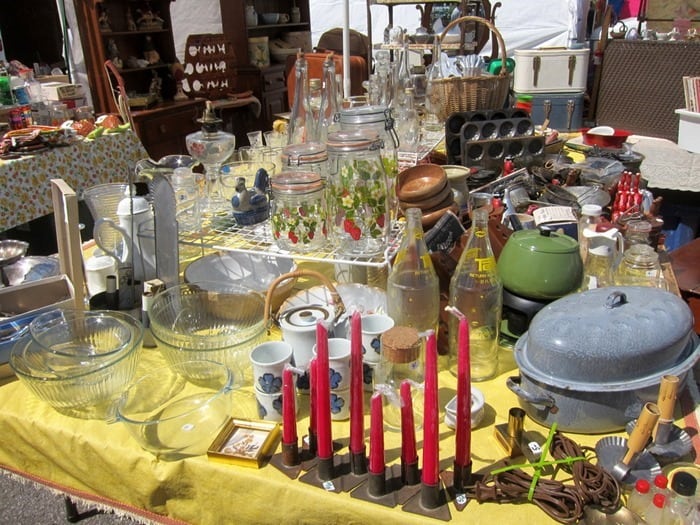 Lots of colorful stuff on this table.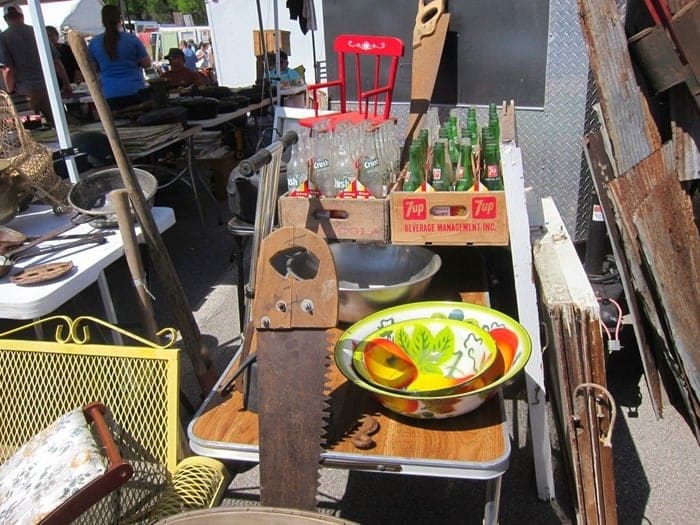 More colorful stuff that caught my eye. The April market is the first one I've been to since last November. I know! I usually go every month but between being out of town and bad weather it's been a while. Had to get my fix this month.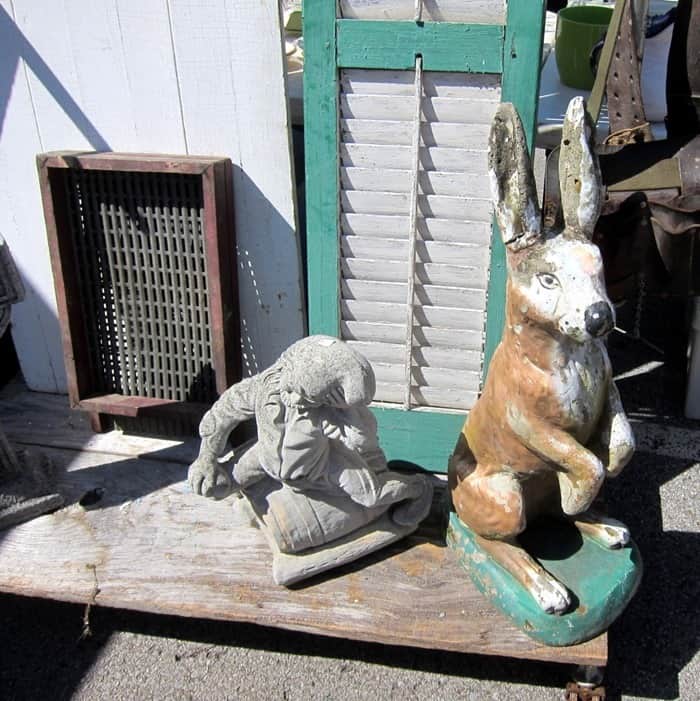 This is an interesting yard piece. It looks like a cross between a rabbit, kangaroo, and dog. Maybe you can help me out.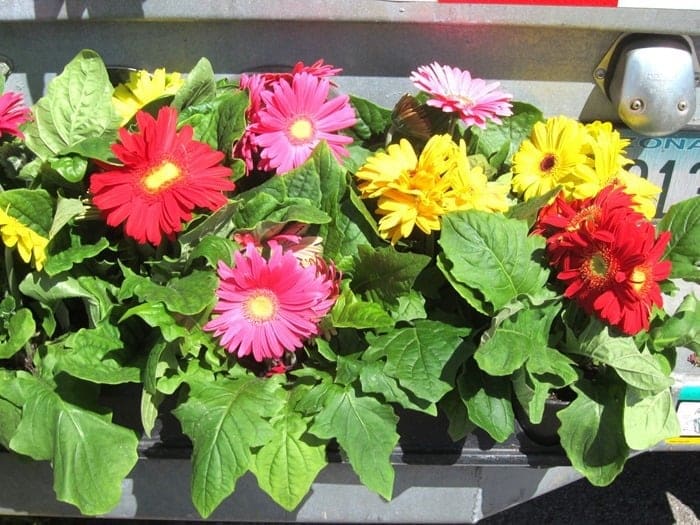 More pretty flowers….that I didn't buy. I will decide on the flower color scheme for the porch when I make it to the flower center.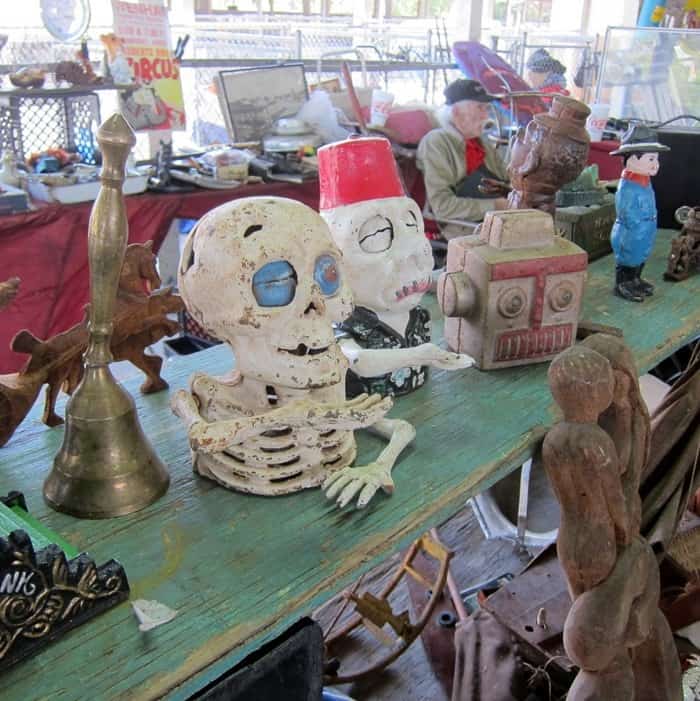 You can always count on seeing a wide variety of items at the flea market.
Caleb and Eric are vendors and they both have booths in Clarksville at one of the antique shops. I run into them frequently at local auctions.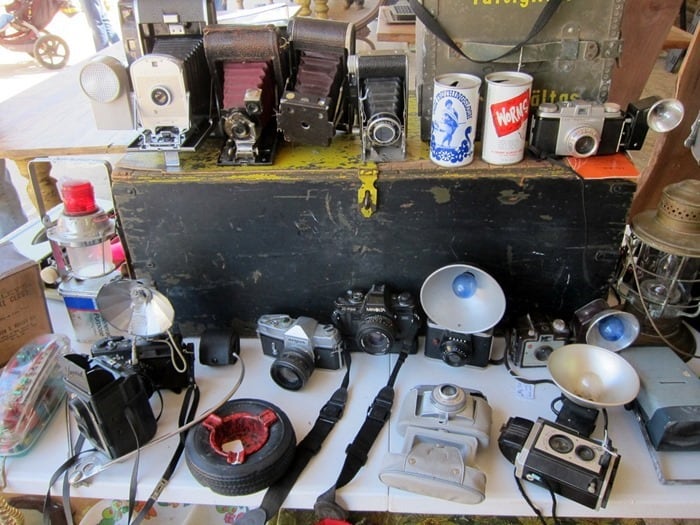 They sell a wide variety of items including vintage cameras, rusty junk, and architectural salvage.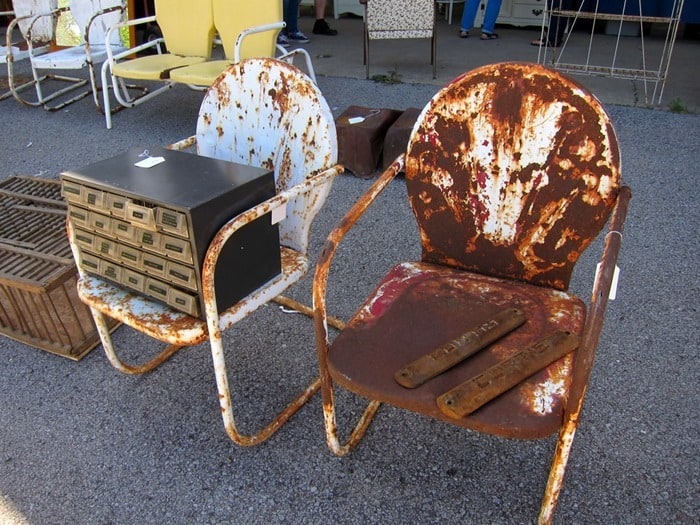 More rusty chair love and how about that cabinet with all the drawers?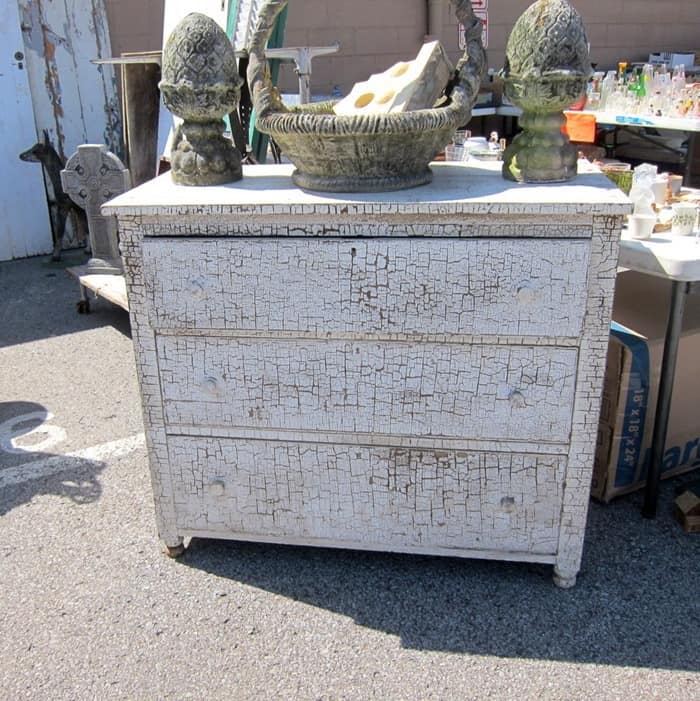 I took a ton of photos at the April market but I'm not going to share them all today. Too many. I'll end the parade of photos with one of my favorite pieces spotted at the market. The vintage chest of drawers has perfectly crackled paint. Swooning.
If this wasn't enough Nashville Flea Market for you just click here for a video I made at the Market….Nashville Flea Market Shopping Trip on Video. I also have hundreds of Nashville Flea Market photos on my Pinterest board here.
Thanks for stopping by and have a great day, Kathy