I bought a Noel candle at the Nashville Flea Market. It's the jumbo kind made of hard plastic. It will be really pretty on the front porch with my Christmas decor.
See…..me and my Noel candle. You guys know how I hate to be in the photos. I asked the JTS to take this photo. I'm trying to be more out there.
I thought this was a vintage candle but it's not. I Googled Noel candle and found out you can buy the same candle at Walmart for $100. Who would pay that for this candle?? I paid $20 and that price was stretching it for me.
The candle I found online had a battery operated light in the yellow flame top. Mine doesn't have a light at all. I don't know if it had been removed or if it never had a light. The flame pulls off so I bet there was a light kit inside at one time.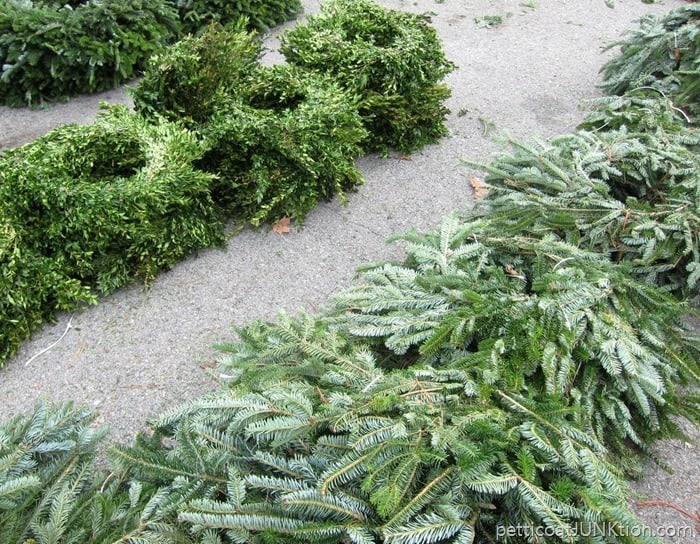 What about the fresh boxwood and fir wreaths. They smelled so good. This vendor had garlands also.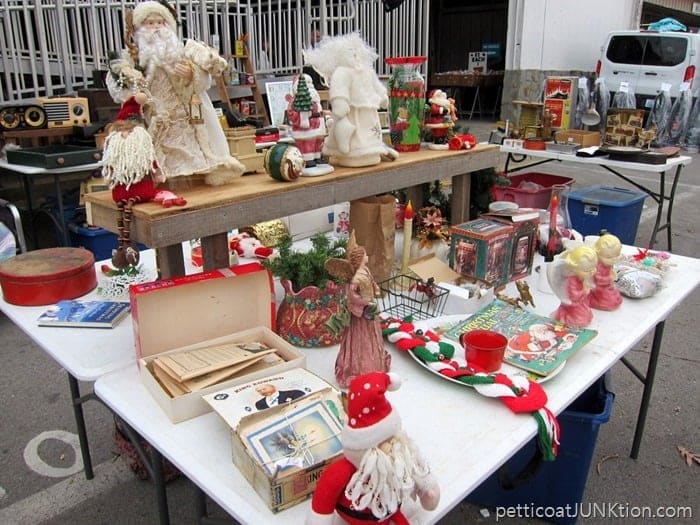 Vintage and new Christmas décor.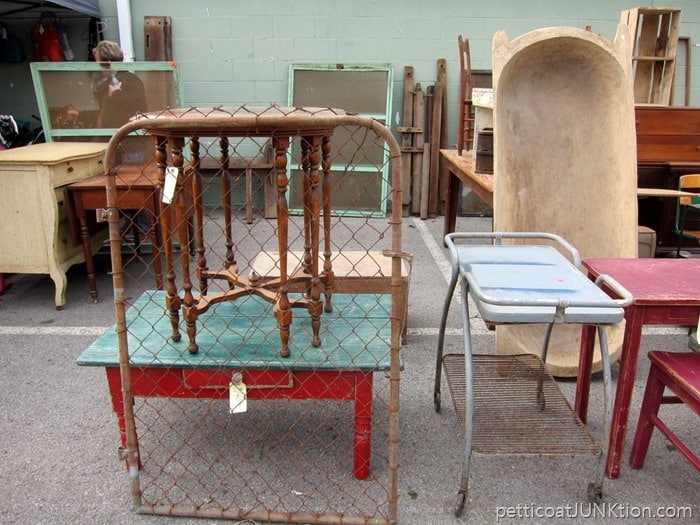 I like everything is this photo especially the green and red table. The prices in this booth are not in my budget…..by a long shot.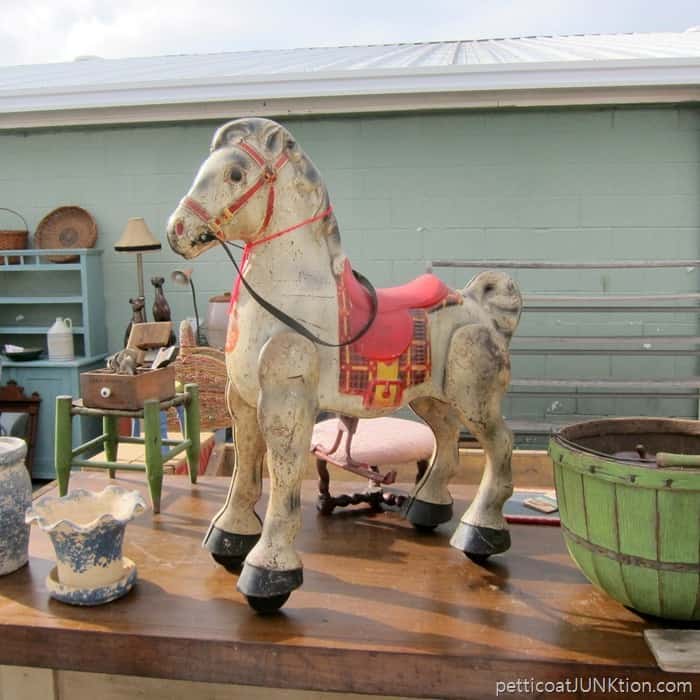 The horse and the green basket are too cute for words.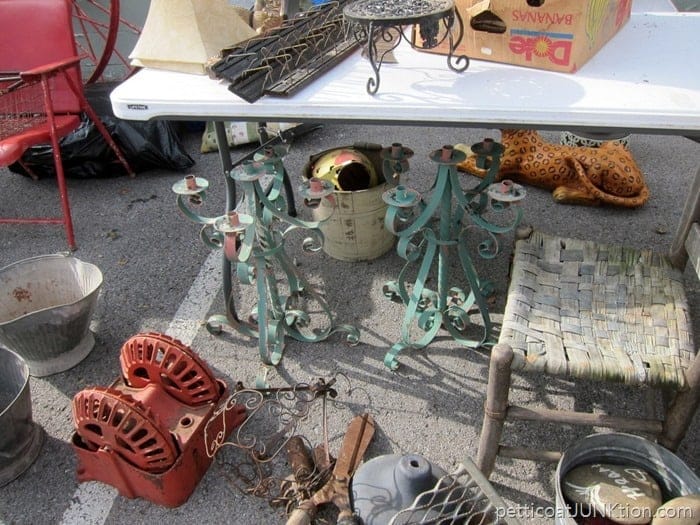 My love of anything iron or metal plus the turquoise paint had me drooling over the candle holders. Too pricey again. I believe the vendors in general have increased their prices. Could just be me though. Maybe I'm getting tighter with my money.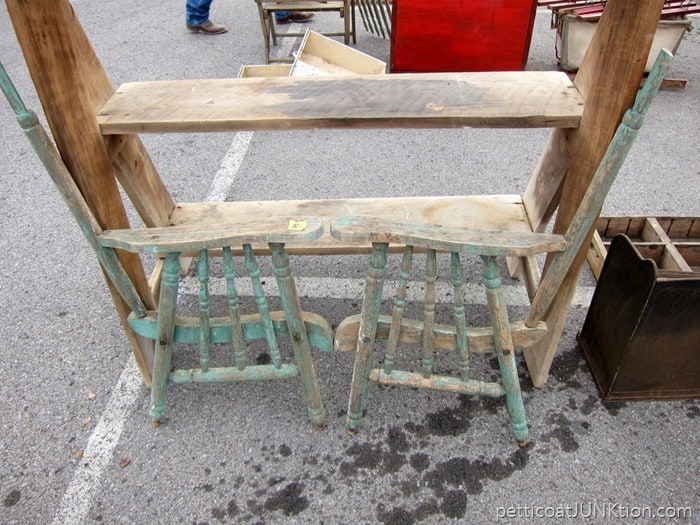 The chair parts caught my eye too. The chippy turquoise paint is the perfect color. The price for both pieces was $40. Again, too high for me.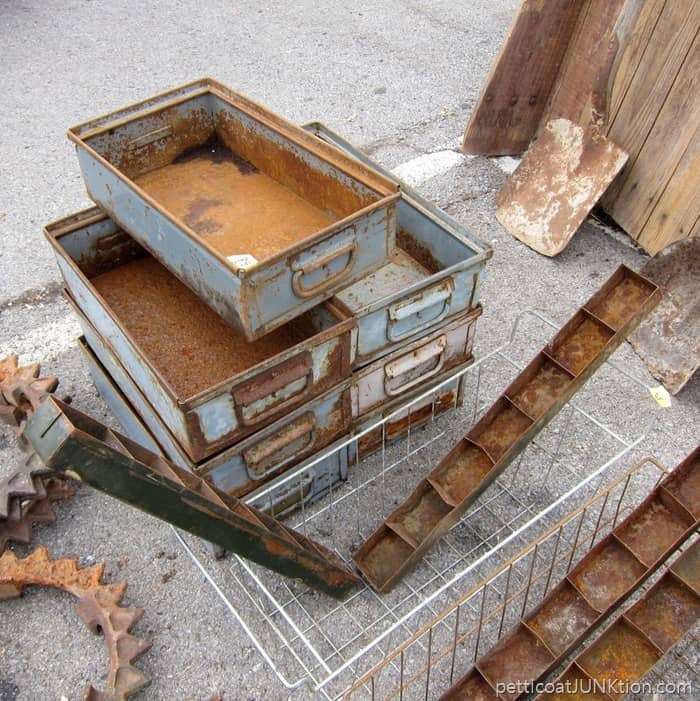 Oh, the things I could do with those metal boxes.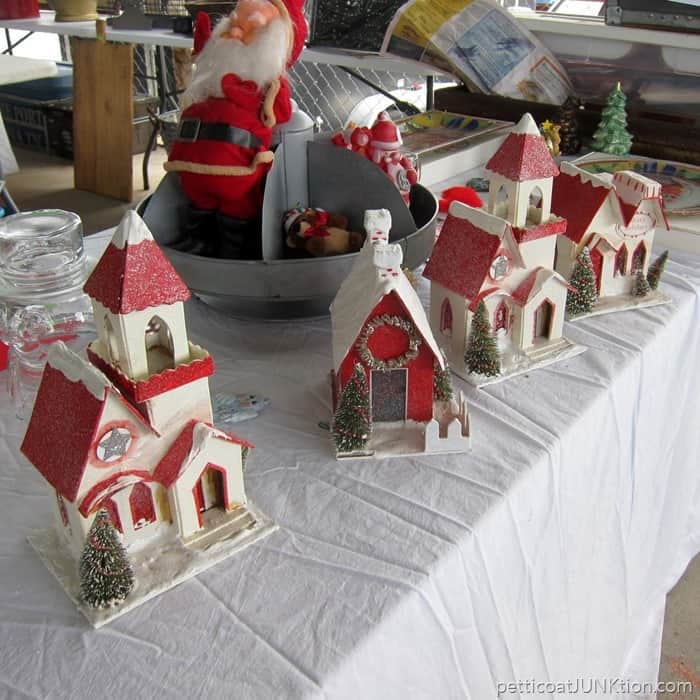 I REALLY loved the Christmas village with the pops of red. Each piece was $15 so I didn't buy a single one.
My only purchase was the Noel candle. Furniture is hard to come by these days. I wonder why that is. Would love to hear from some of you guys about prices at your local flea markets, thrift stores, etc. Have the prices gone up and do you see furniture for sale?
Have a great day and I'll see you tomorrow. I have a really fun project for tomorrow. Can't wait for you to see it!
Author: Kathy Owen (Petticoat Junktion)
Kathy is the founder of PetticoatJunktion.com, a home décor blog focused on repurposing and upcycling furniture, old hardware, rusty stuff, and thrifty finds into unique home décor. Kathy's projects have been featured on the Home Depot Blog, Plaid Crafts, Behr Designer Series, and in numerous magazines. Read more about Kathy here.