Painted Furniture Ideas Nashville Flea Market
The Nashville Flea Market is a great place to find painted furniture ideas. I like to go to the market every month. Some of the vendors have beautiful painted furniture for sale. The furniture makeovers are perfection.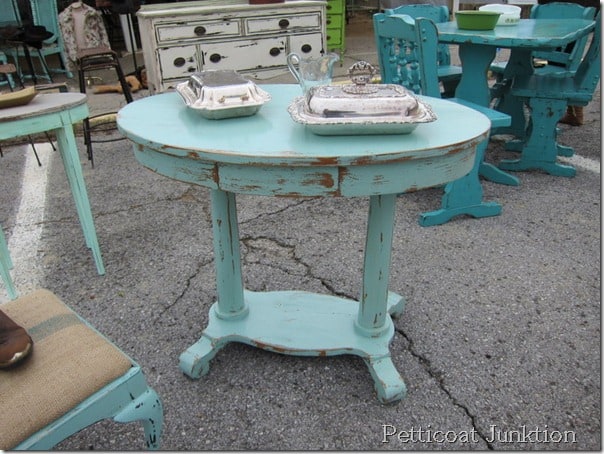 Painted Furniture Ideas
Nashville Flea Market
I promised more pictures from the Nashville Flea Market. I wrote a post last week on the January shopping trip and shared picture of things that caught my eye. On this trip I met a lovely lady from west Tennessee and she had some beautiful painted pieces. Her name is Debbie and she has a shop called Crabtree Corner! See what you think.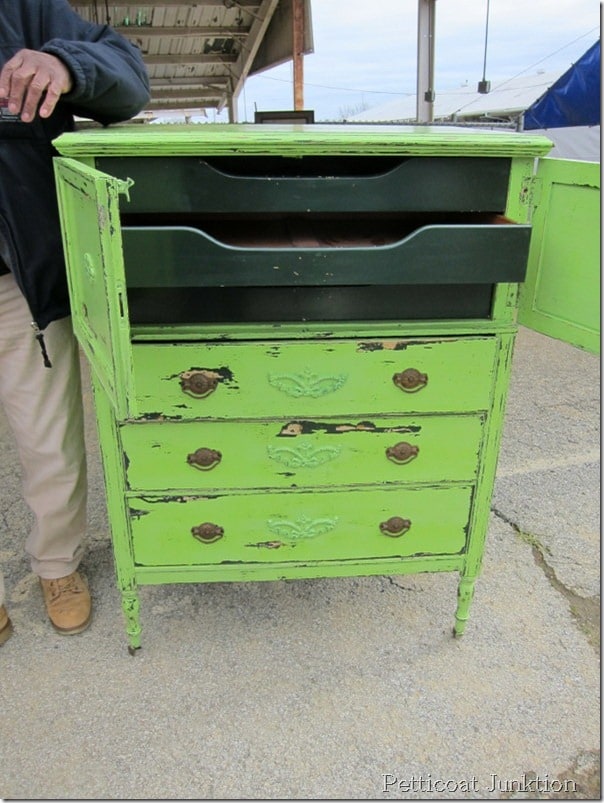 love the green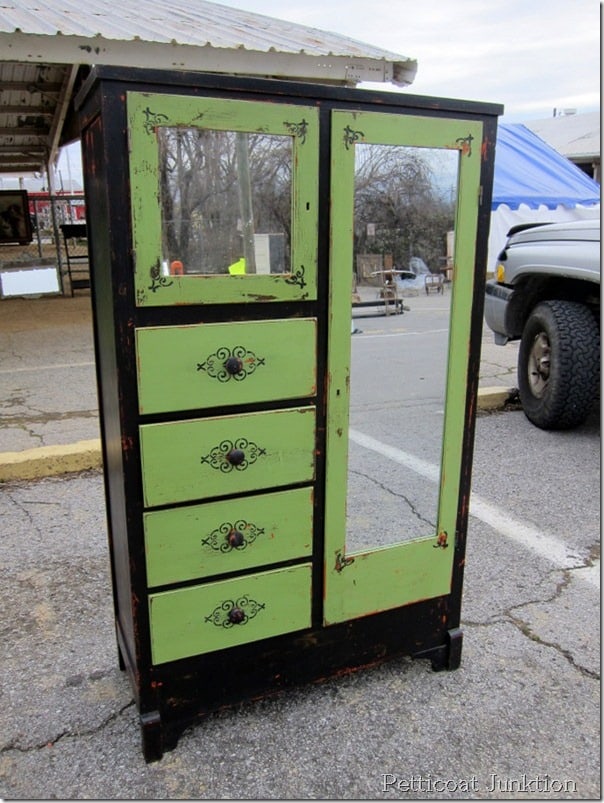 Very similar to my Black and Green Stenciled Wardrobe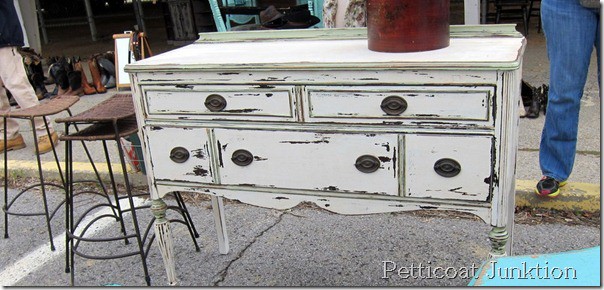 crazy over this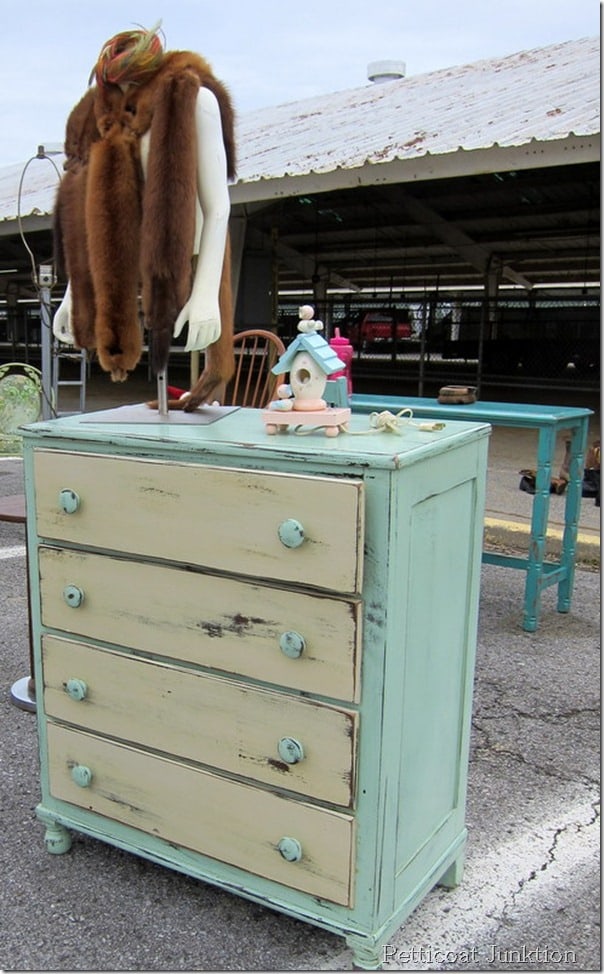 love the two-tone finish, bet the lady is cold with just that scarf
the remaining pieces are from another booth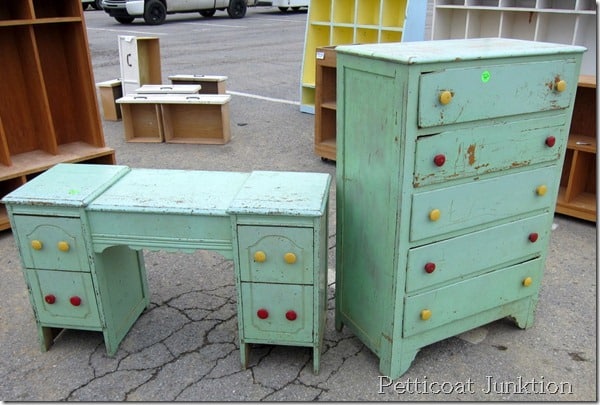 aren't these to-die-for
I would never have thought to add two knobs on each dresser drawer....too crazy. But I like it!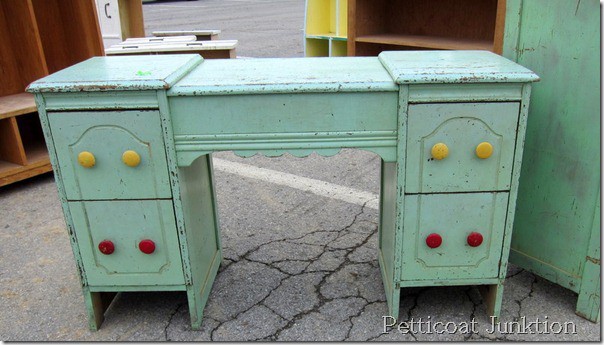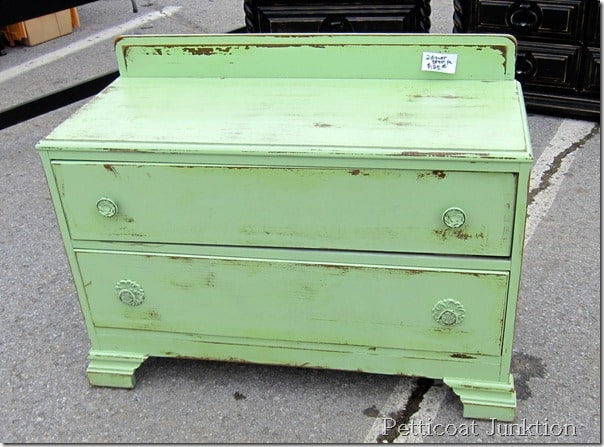 I need to grab my green paint again. I used to use the color a lot. Maybe I got tired of it but this color is so soft!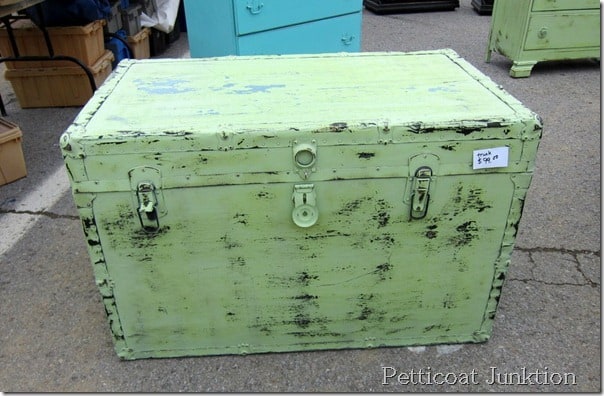 Lots of inspiration for me.
I promise to have a painted furniture reveal for you tomorrow.

Click the photo below for all info about the flea market!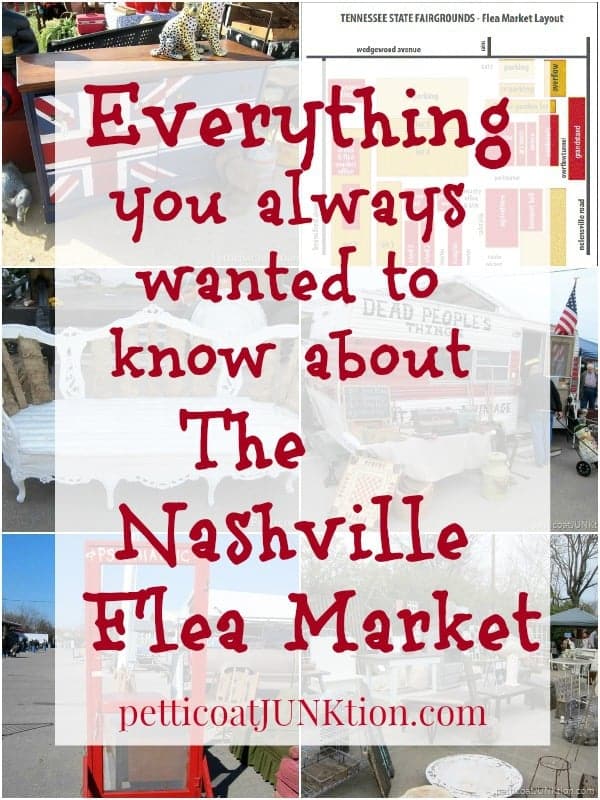 The flea market is very entertaining. You can find a bit of everything there. I usually just shop the outside vendors because that's where all the good "junk" is. Inside there are a lot of new things and expensive, fancy antiques. Not for me. Hope you guys enjoyed the post. Have you been to the Nashville Flea Market? If so, what did you like the best. If not, maybe you can plan a trip. Have a great day!