Hi! That's my word. Rusty metal letters are in.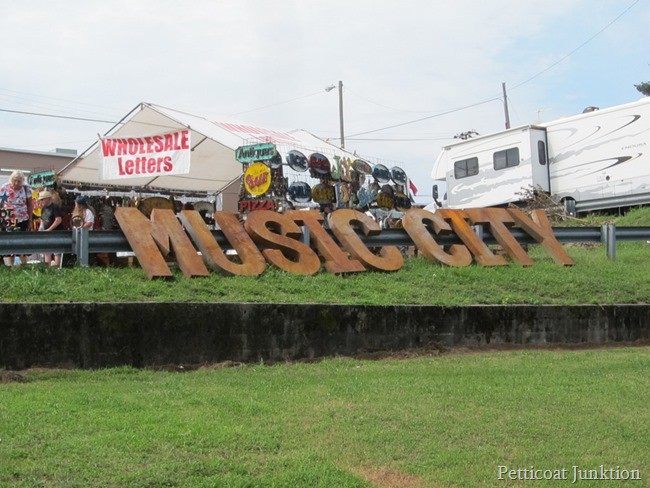 These rusty letters greeted me as I walked up the hill to the Nashville Flea Market last month. Rust and Metal are in with me, and apparently a lot of other folks too.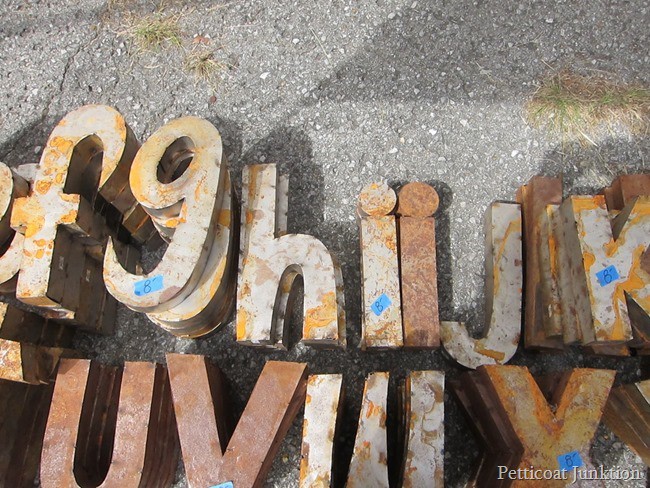 These letters measured about 14 inches and they were $8 each. I thought that was a pretty good price.
Petticoat Junktion is a participant in the Amazon Services LLC Associates Program. As an Amazon Associate I earn from qualifying purchases.
I only got two….h…….and…..i. So far they are just hanging out in the workshop. They will appear in my Fall décor when I get it together. It's a tad early yet. Fall is my favorite season but I'm not rushing it.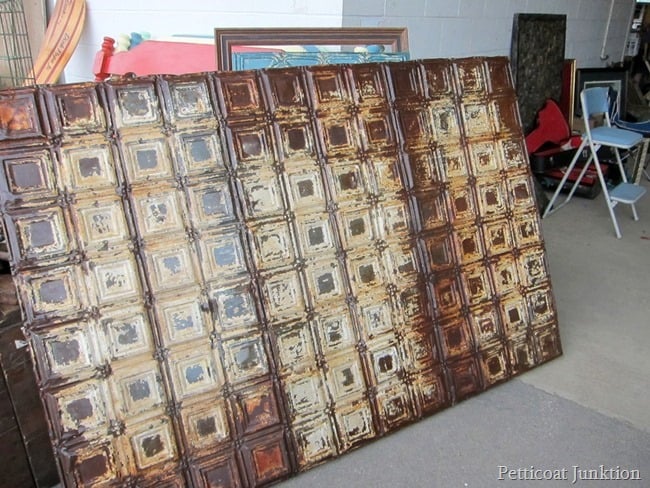 The vendor who made this piece sees it as a headboard. I think in the right house it would look awesome.
Follow the Nashville Flea Market Pinterest Board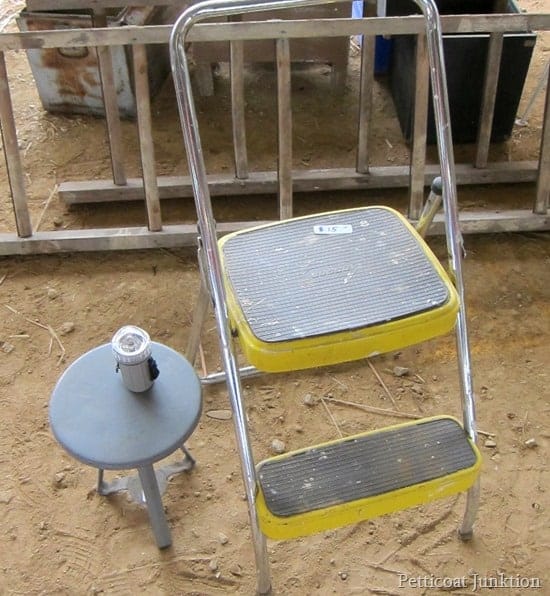 This yellow step stool is just like mine except this one still has the rubber on the top step. I like mine best because you can see all the yellow metal on the top step.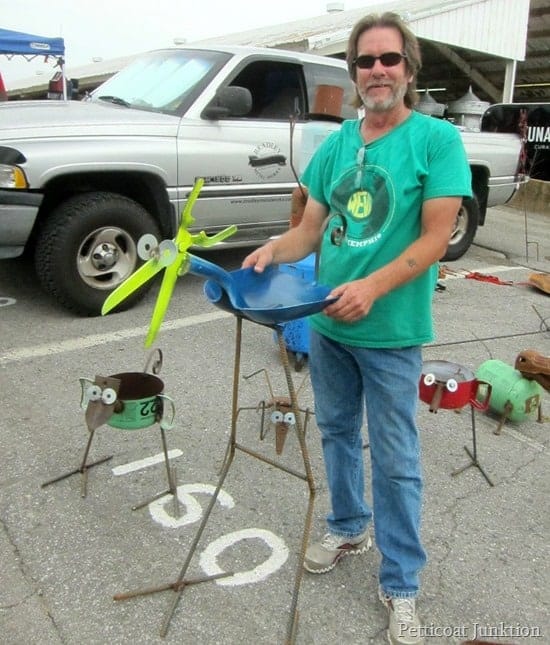 And we end with Jimbo. He owns Bradley Metal Works and makes the coolest garden/yard art. He's also a fun guy to talk to.