Annie Sloan Chalk Paint
This is my first ever Annie Sloan Chalk Paint Project!
I attended the ASCP workshop a few years ago and purchased a can of the Antibes.
It's a really bright green and you guys know how I love bright colors.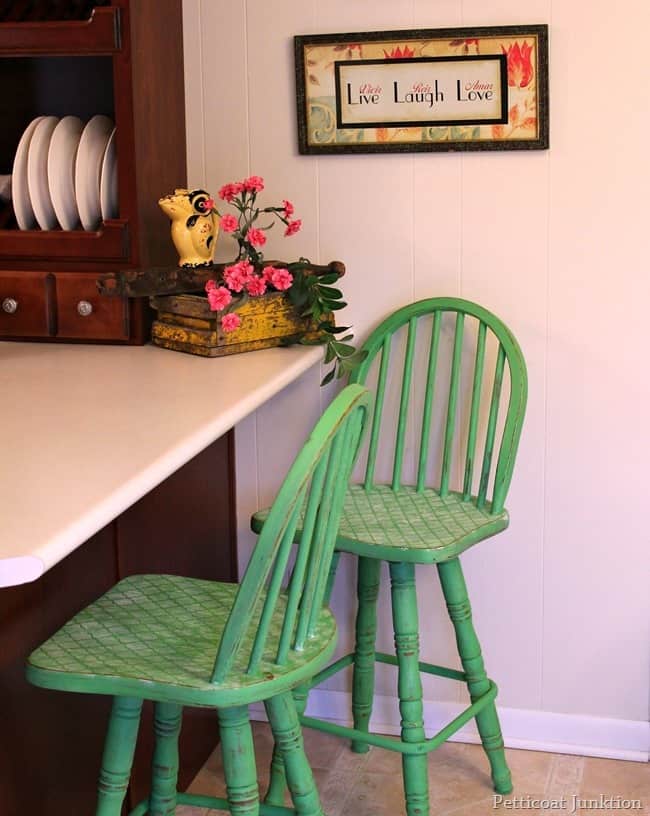 I used the ASCP Antibes on my bar stools.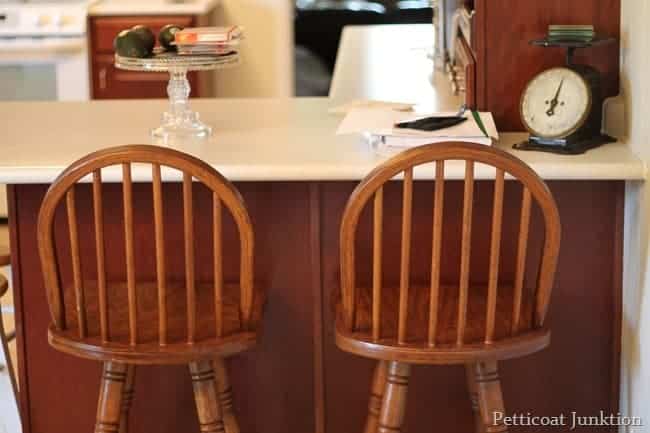 I think the bar stools are about 25 years old and they needed some up-dating.
There is a bunch of junk on the bar because this photo wasn't staged.
Actually there is a lot less junk on it than usual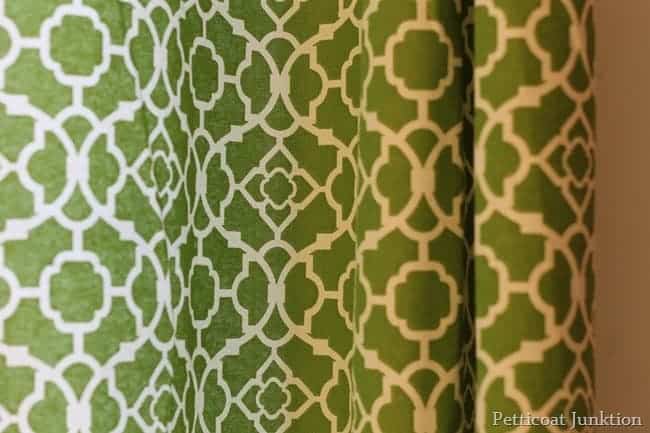 These are the curtains hanging on the French Doors in our dining room area.
I wanted to use a similar color and design on the bar stools.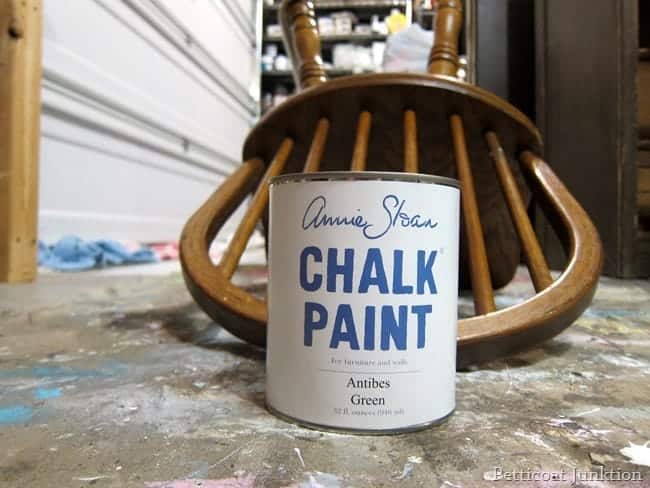 I guess I'm a creature of habit.
Although I use several different paint types, I have my favorites and usually go with one of those as my first option.
But I decided it was time to see if the ASCP lived up to it's billing.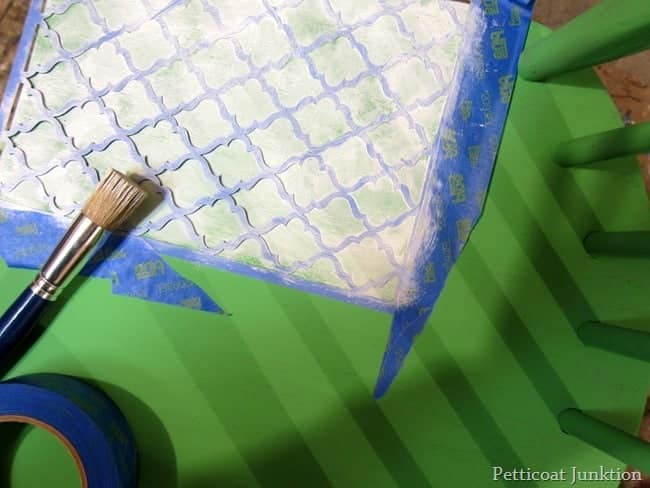 The color is really pretty.
I bought a stencil at Hobby Lobby that had a little curvy detail.
It isn't the same Moroccan design as my curtains but it's cute.
I think the Moroccan design would be too big for the bar stool seats.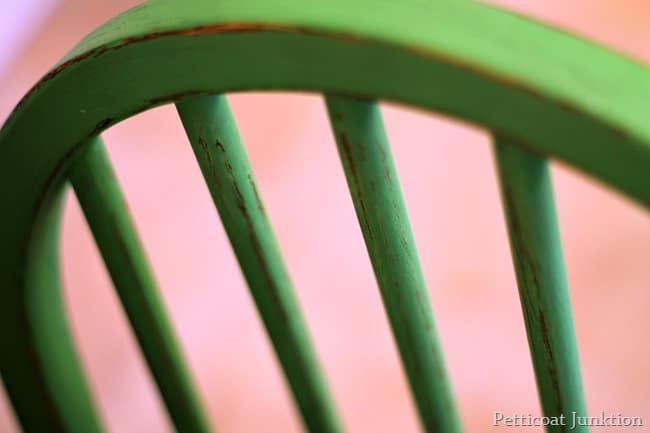 distressed, distressed, distressed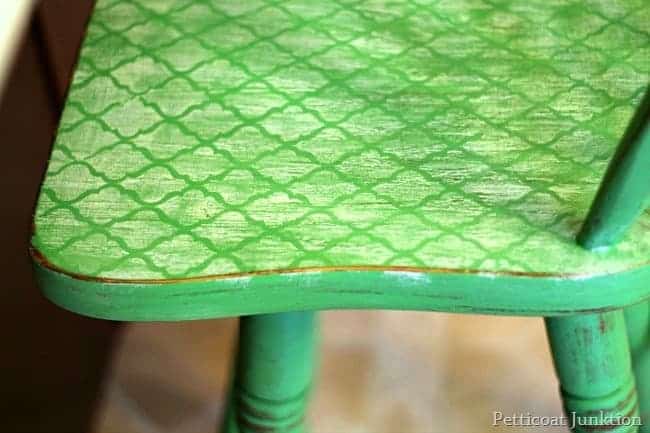 I did a heavy distressing job on the stencil too.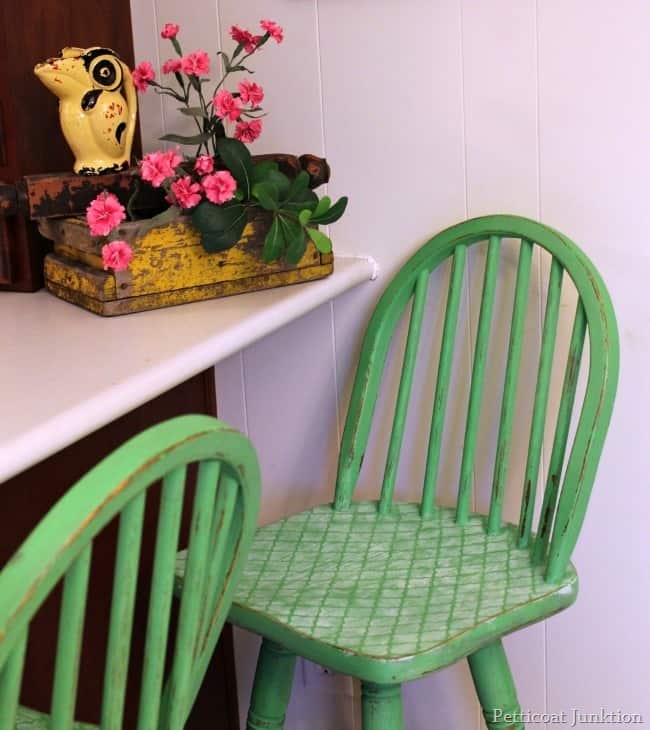 Do I like the paint color…yes. Is it the right color for my room…..no.
After looking at the bar stools for a few days, I've decided the color tone isn't right.
I need something really grassy green.
So guess what? I'll be repainting.
Don't know when yet or what color.
Any suggestions on color or style?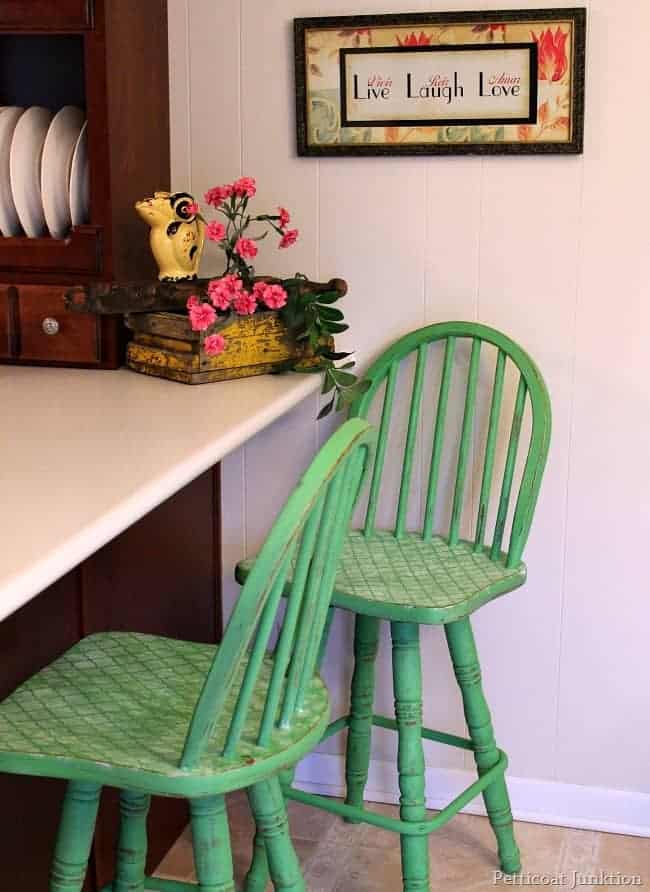 What did I think about the Annie Sloan Chalk Paint?
I wasn't impressed with the bonding… or lack of bonding to the wood and metal.
The bar stools have a metal ring around the legs that supports and holds them in place.
The chalk paint didn't cover the metal well and when my small two year old granddaughter used the metal ring to climb up on the stool…some of the paint chipped right off.
I'm not a big fan of waxing either. Too much work.
You have to put a coat of wax on the paint to seal it.
Will I give the paint another try. Sure.
Maybe I just had bad luck all the way around with my bar stools!
I do have a bar stool project I absolutely love. It just involved changing the fabric on the covered seat. See it here...Cane Back Bar Stool.
That's it for me. Thanks for being here and have a great day, Kathy