Who doesn't complain about their electric bill?
I know I do.
But when I don't have electricity, it's a different story.
I realize it's something I don't want to live without and I guess I would pay a premium for it if I had to.
What is this leading up to?
 We heard a big explosion Saturday morning about 9…..then no electricity.
We decided to go out for breakfast and when we came home…..still no electricity.
We went to watch our granddaughter cheer and when we returned home…..all powered up again!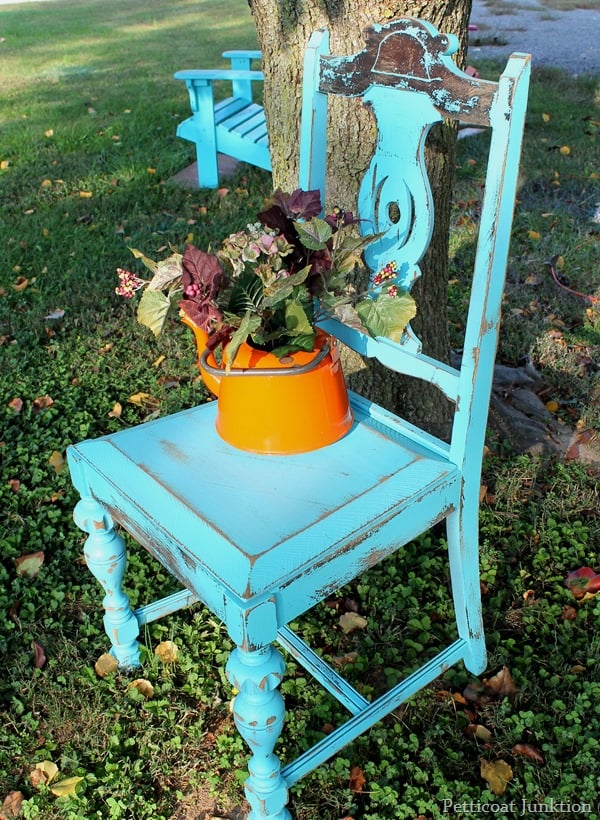 distressed turquoise chair
And I was able to finish this project.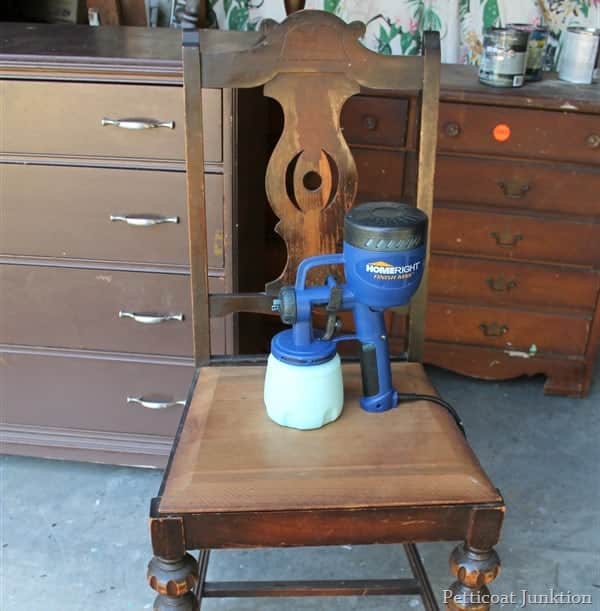 I painted this chair the same day I painted the pair of Adirondack chairs.
The chair came from My Favorite Junk Shop and has been in my workshop forever.
I had a little paint left in the HomeRight Finish Max so I looked around for something else to paint.
I could have poured the leftover paint back in the can but why not knock out another project.
It was an easy job with the Finish Max.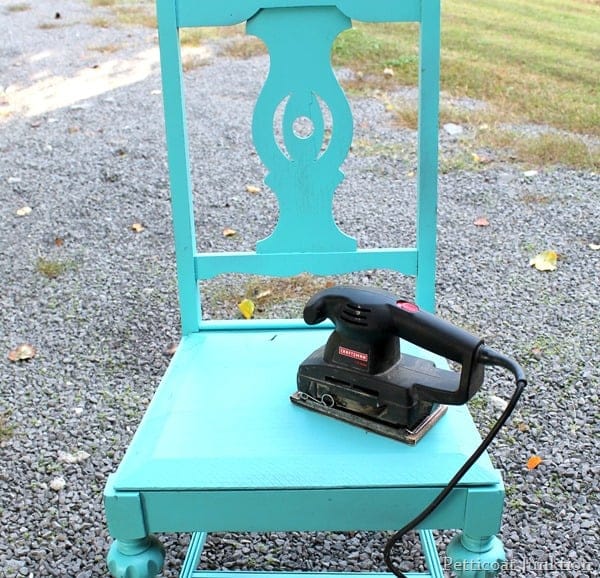 See, this is where electric power comes in.
I wanted to distress the chair Saturday and the electric sander is the only way to go!
Close your eyes if you don't like heavily distressed furniture.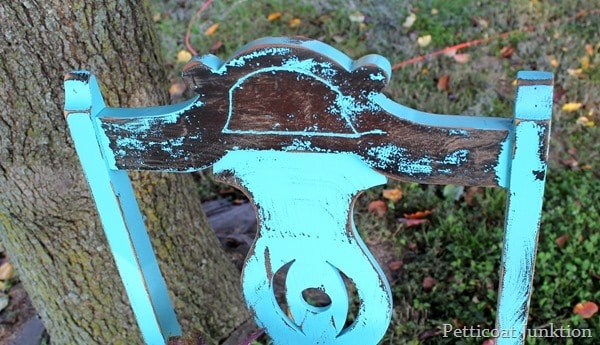 You guys know I'm the "Queen of Distressing"
It can be a little much for some people.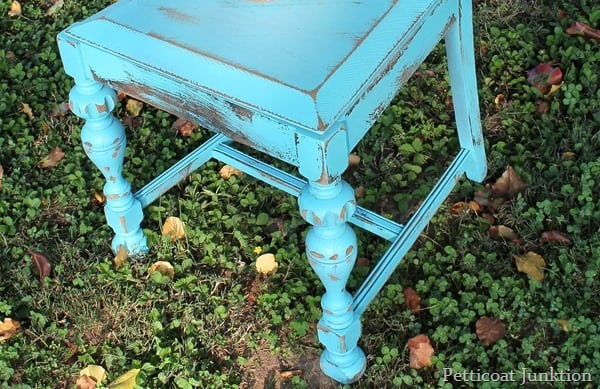 I like it….. but it doesn't hurt my feelings if you don't.
It would be a dull world if everyone liked the same thing.
Please leave a comment below. I love hearing from you.
If you don't have a blog….that's ok…you only have to leave your name (first name is ok) and your email address, then your comment.
Your email address will not be shown on my blog.
Thanks for stopping by and have a great week,
Kathy
linking to these parties….
DIY Sunday Showcase……Throwback Thursday
Thrifty Décor Chick…..Funky Junk Interiors…Miss Mustard Seed
Savvy Southern Style……Shabby Creek Cottage …...Tatertots&Jello