DIY Painted Chevron Table Top
I used Shape Tape from Frog Tape in the Chevron pattern and it made this project so easy.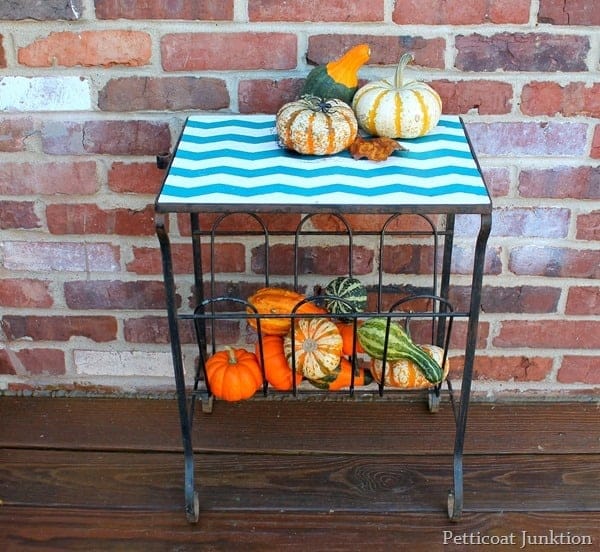 I was excited about doing this project…..it's a Chevron pattern  paint finish. I see the Chevron design everywhere and I also see long complicated how-to's to get the pattern just right.
I do things the easy way……ok, some may say the lazy way….and those tutorials look difficult to me.
The way I achieved the look was super easy.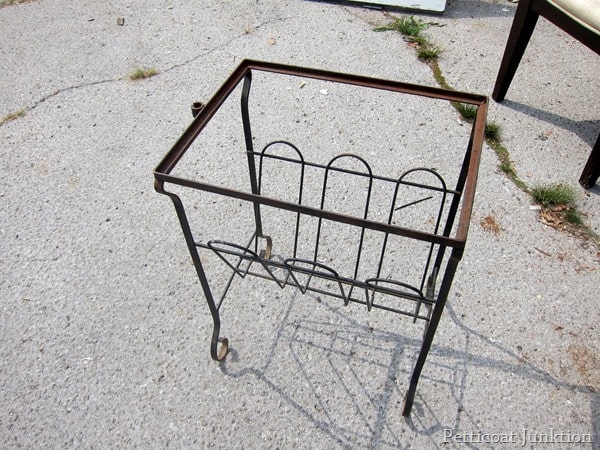 I started with this table from My Favorite Junk Shop.
Ok, it's not quite a table yet.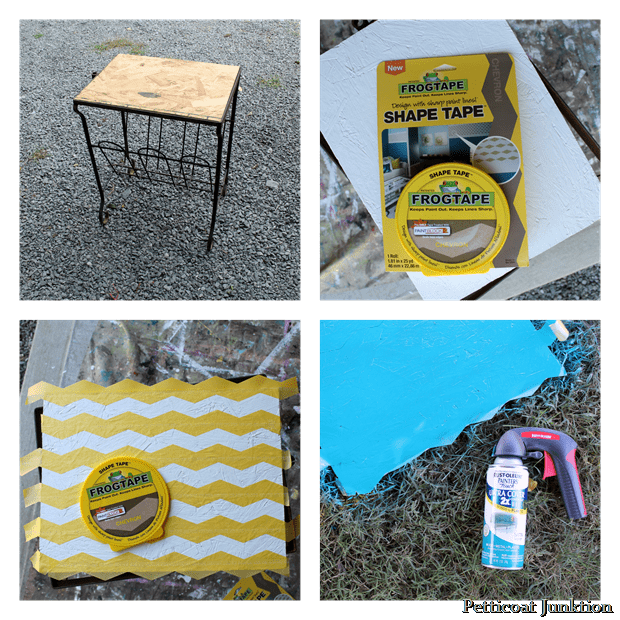 The JTS was nice enough to cut a top for me (thanks honey).
Now here comes the easy part……Shape Tape in a Chevron pattern from Frog Tape.
Petticoat Junktion is a participant in the Amazon Services LLC Associates Program. As an Amazon Associate I earn from qualifying purchases.
It's as easy as peeling the backing from the Shape Tape and sticking it on!
I first painted the table top white then when the paint was dry I put on the Shape Tape and used Rust-Oleum Satin Lagoon spray paint for the Chevron stripes.
I let the spray paint dry for a short time and then peeled off the tape.
Ta-dah
It was that easy.
The Chevron tape can be used to make other designs.
There is a diamond design example on the Frog Tape package.
All you have to do is position the tape in a different manner.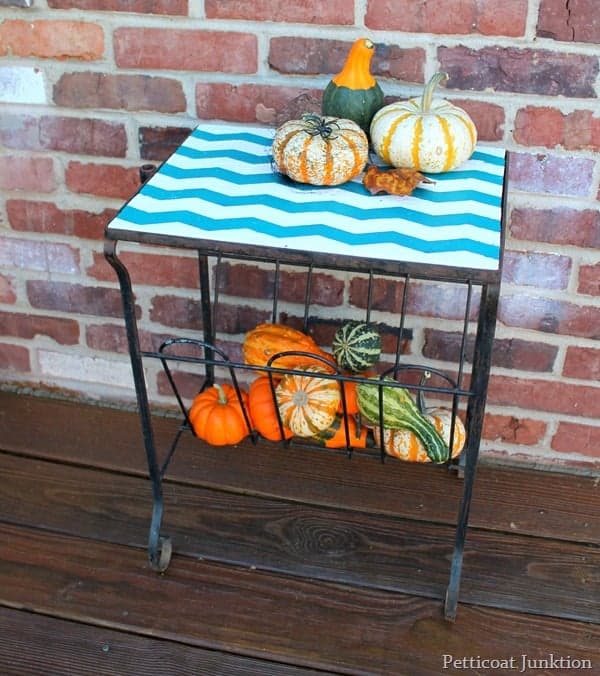 The pumpkins add a little color.
I'm ready for the change of seasons and I've been working on some fall projects.
What about ya'll, ready for Fall?
Did you notice that little rhyming?
Thanks for stopping by and have a great week,
Kathy