Milk Paint Custom Color
This project features a milk paint custom color....by me. If you've read many of my blog posts you know that I often mix paints to make my own colors. I think that's one reason I like Miss Mustard Seed's Milk Paint. There is mixing involved!
The reason my MMS Milk Paint projects have featured the colors Ironstone, Tricycle, and Shutter Gray only is because those are the colors I received in my sample kit.
The Milk Paint is being shipped, but there were so many retailers that it's taking a while for everyone to get their stock. So for this project, me being me, I mixed the Ironstone and Tricycle to come up with two shades of pink.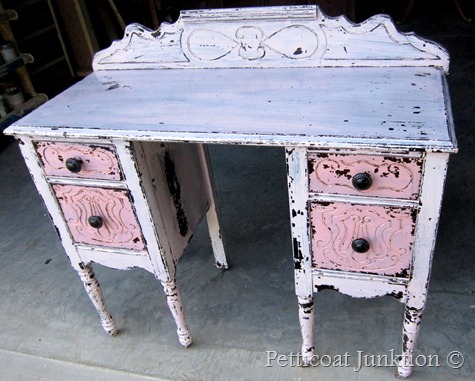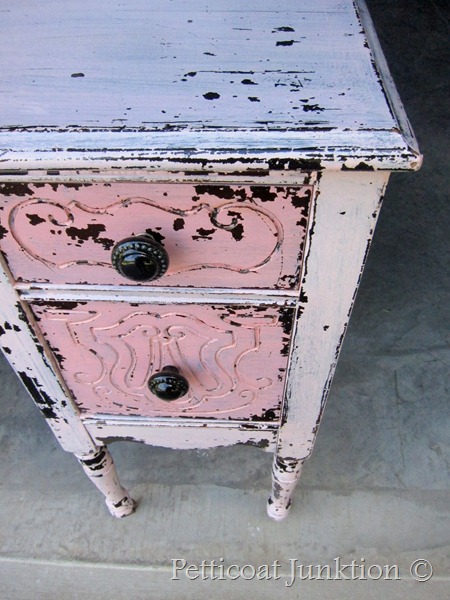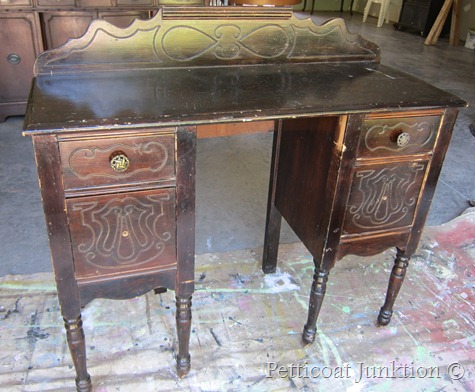 Vintage Vanity in sad condition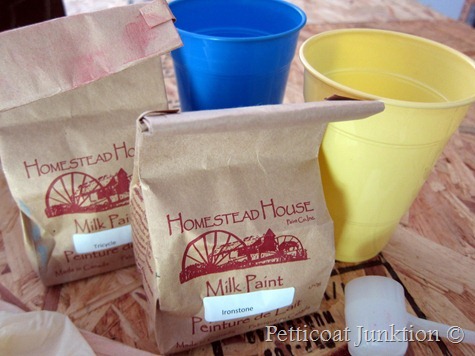 MMS Milk Paint before special packaging. Refer to my Tricycle Red Cabinet post and my Shutter Gray and Tricycle Red Hutch post for mixing instructions.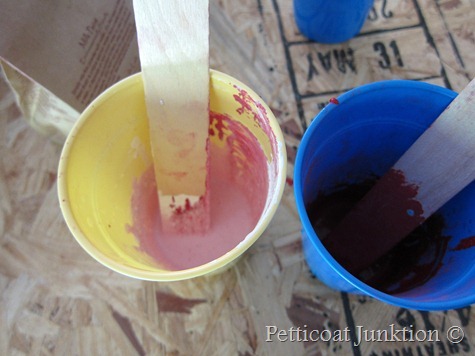 I mixed the Ironstone and the Tricycle and THEN added a little Tricycle to the Ironstone to make the pink. Add a very little Tricycle color and stir, then add more and stir until you get the color you want. It only takes a little of the Tricycle red in a lot of Ironstone to make the pink color.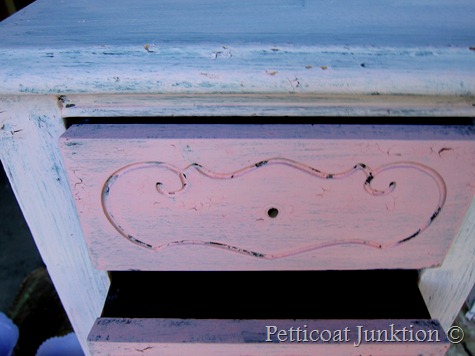 The paint started chipping after the first coat so I had to hurriedly do the second coat.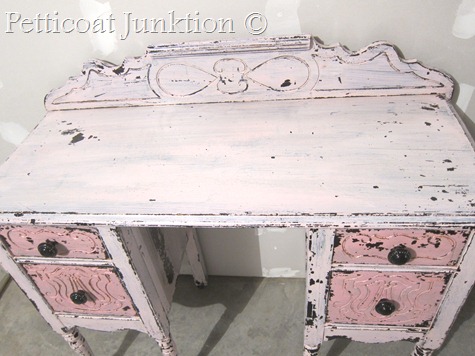 I decided to do something a little different and finished it with 2 coats of Minwax Polyacrylic in Gloss.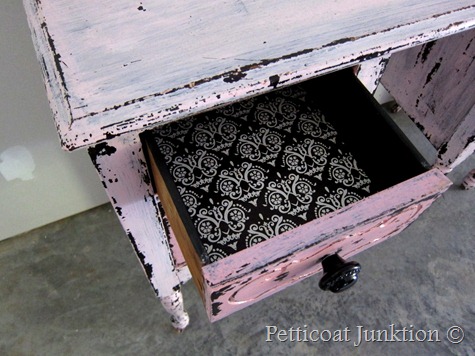 The drawers were in horrible condition so I painted the inside black and lined them with a trendy scrapbook paper.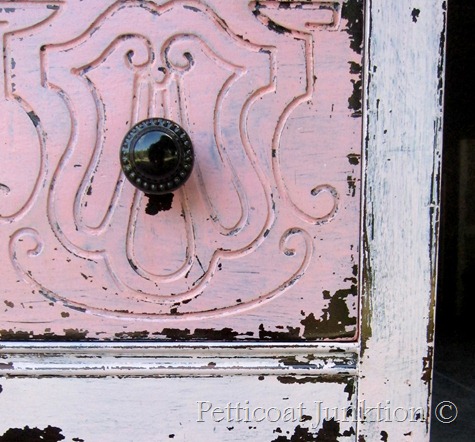 I think this piece chipped perfectly!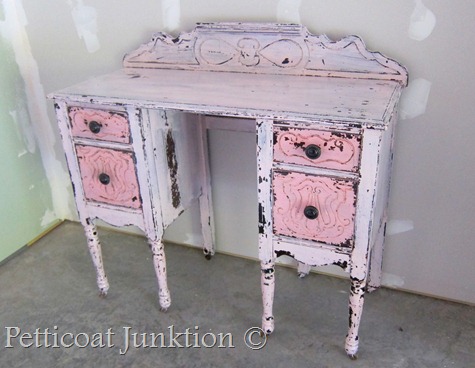 Links to popular Miss Mustard Seeds Milk Paint projects…..
1. .Tricycle Red Cabinet. …most viewed and most pinned of my projects on Pinterest.
2. Antique Bed painted Vintage Rose special mix MMS
Thank you! See you tomorrow, Kathy