Wrong Paint Color
Yep, I did…… I used the wrong paint color. I hoped to have a furniture project to share with you guys today but that didn't happen. Note the photo above. The furniture project involves fabric. In fact I used the same fabric in a prior project. Some of you may recognize it.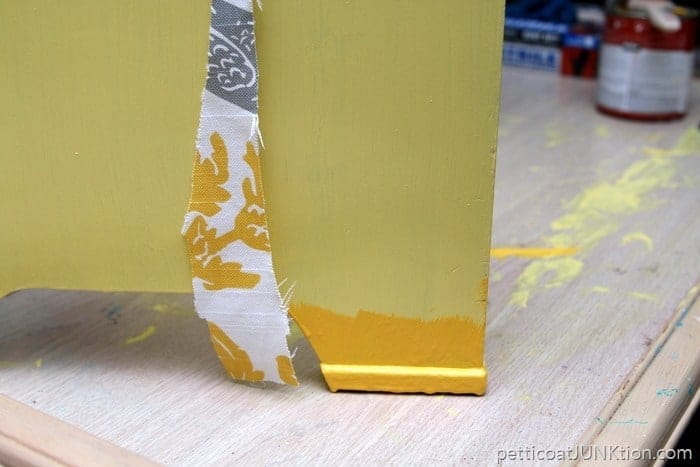 The is the project if you want to click over and take a look… Bold and Fancy Yellow Chair. Anyway, back to the photo above. When I started the project I went through my three shelves of paint cans and found a can of yellow paint that I thought was the right one. I didn't even know I had more than one can of yellow.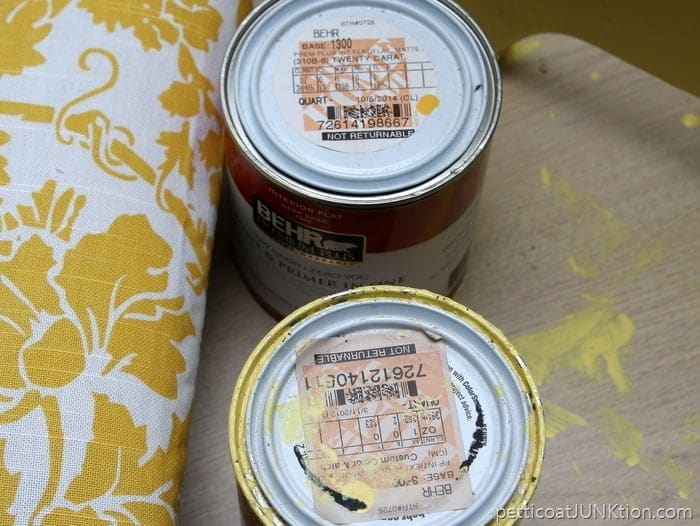 The paint can at the bottom of the photo is what I painted my furniture piece with. I put 3 coats of paint on that thing! I covered the seat that goes with the project (don't want to give away the whole project yet), and laid the seat beside the furniture waiting for the last coat of paint to dry. That's when I noticed the problem.
I looked at the fabric and looked at the painted furniture and looked again…..then went ……ggggrrrrrr. See, I had paint mixed to match the fabric when I did the prior makeover. This paint didn't come near to matching. I went back to the paint shelves and found the correct paint…..the one at the top of the photo.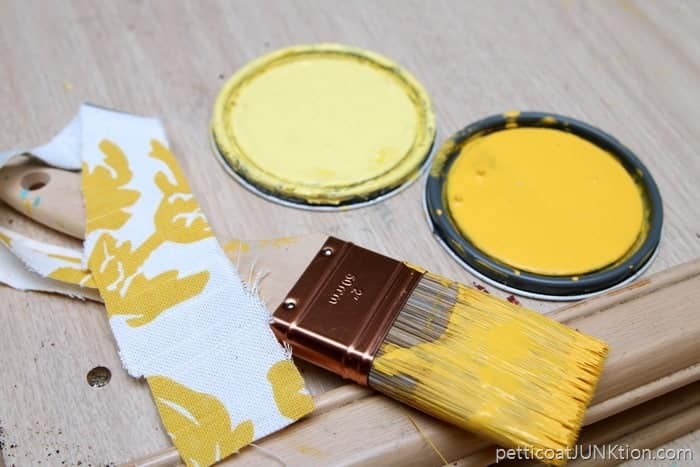 Guess what. Now the furniture is covered with 4 coats of paint and I'm hoping that does it.
Anyone else ever used the wrong paint? Please tell me it's not just me. Another learning experience.
update: You can see the finished project here.....How To Recover A Vintage Dresser Stool.
Thanks for being here. I love you guys. Have a great day!