two, the answer is two
If you have small hands and large lamp shades, three is probably better.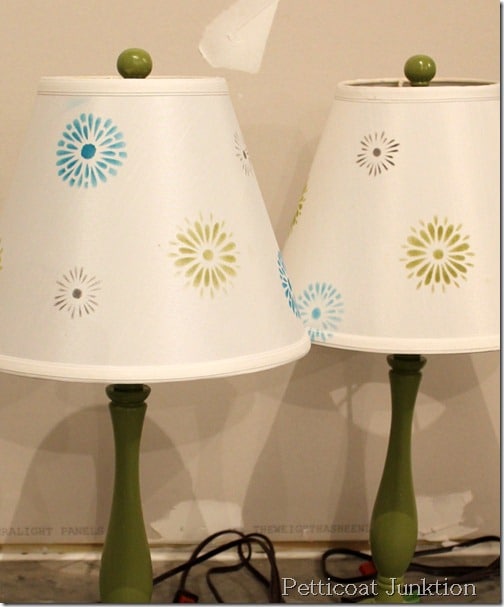 stencil a lampshade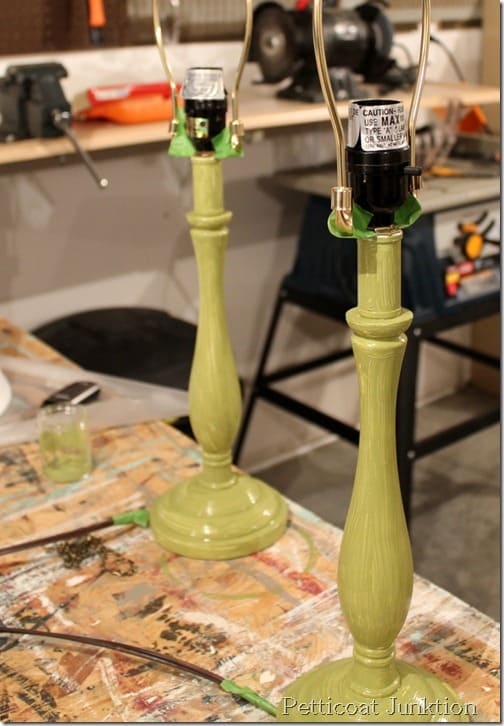 My sweet little sister Stacey and my parents came up from Arkansas for a visit this past weekend.
 My sister is in the middle of decorating her "Country Estate" (inside joke
), and she brought along two lamps for us to customize. I think she paid $16.00 for the pair of lamps. They were just white lamps with white lamp shades. A little on drab.
I didn't get a picture of the lamp bases before they were painted. My sister doesn't know the whole blog picture before and after routine.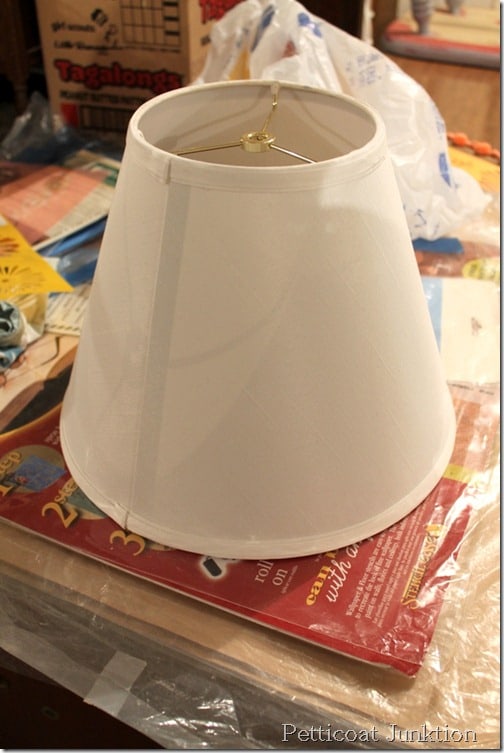 I did get a picture of the white lamp shade.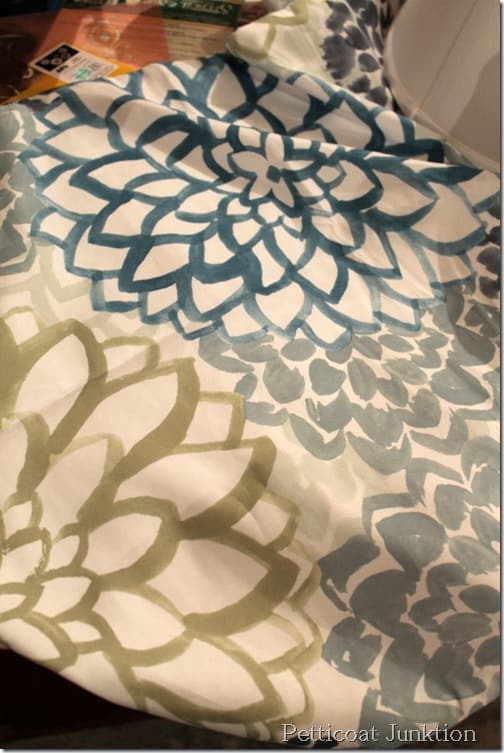 This is the pillow sham from her bedding set for the master bedroom. The lamps will be on the nightstands on either side of the bed.
Petticoat Junktion is a participant in the Amazon Services LLC Associates Program. As an Amazon Associate I earn from qualifying purchases.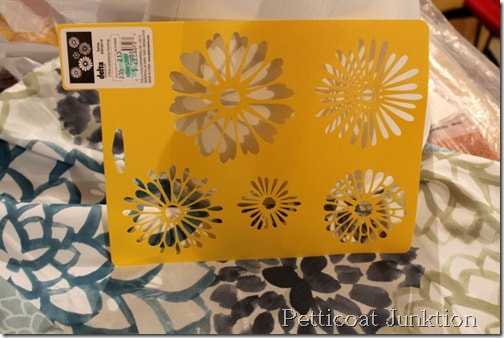 We made a quick trip to Hobby Lobby for a stencil and paint.
This stencil was the closest we could come to the floral pattern on the pillow sham.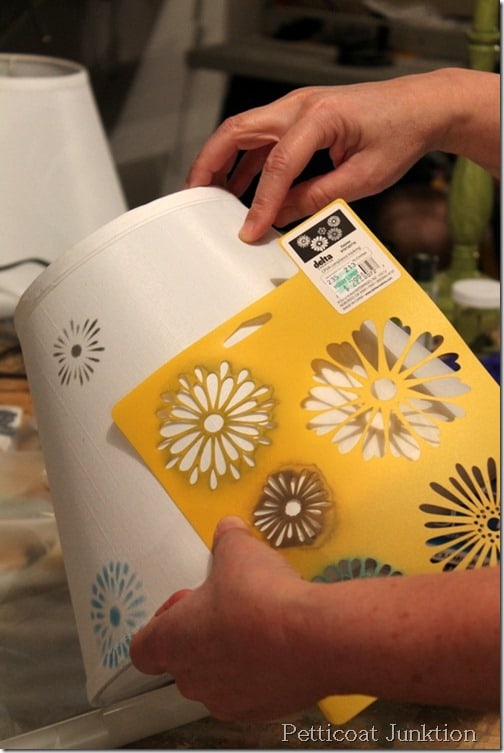 It definitely takes two people to stencil a lamp shade using a hard plastic stencil. I tried to hold the lamp shade from the inside for reinforcement behind the stencil and also hold one side of the stencil against the lamp shade and Stacey held one side of the stencil flat against the lamp shade while she brushed on the paint.
Did you guys understand all of that?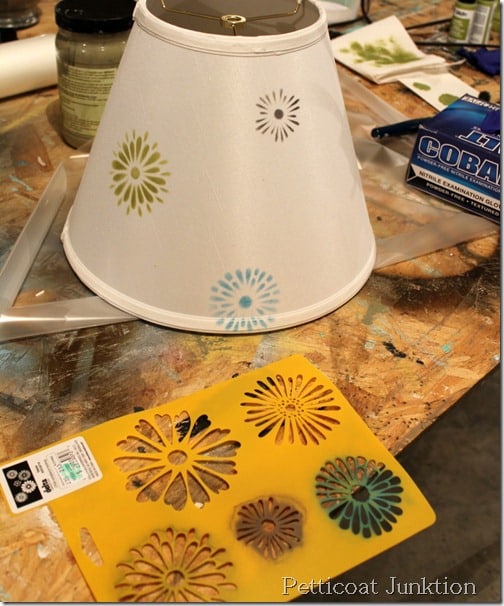 I didn't get pictures during the process because I don't have 3 hands. Well, I probably would have needed 4.
We used stencil brushes and acrylic paints. The secret to stenciling anything is to use a very, very, dry brush and move the brush in circles over the stencils……don't dab or pounce!!!!! When I say dry brush that means dip your stencil brush in the paint then use a paper towel to take most of the paint off.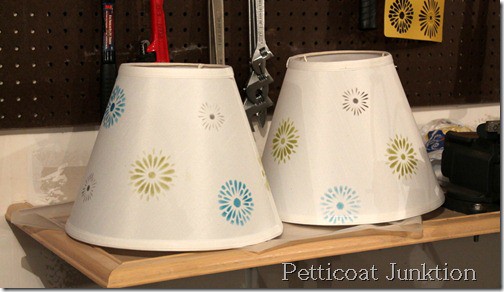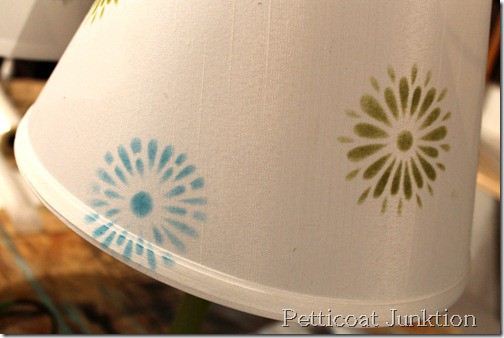 Stacey stenciled like a pro.
Don't tell her I said that. We are sisters after all.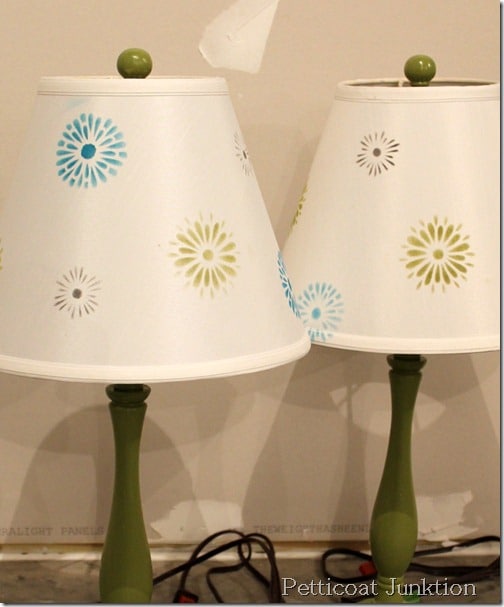 They turned out great.
Patting myself on the back.
Stacey, if you're reading this….pat yourself on the back too.
Thanks for stopping by.
I have a dining table and chairs to paint for a customer this week.
Kathy