Even Iowa can seem like a state worth living in if your eyesight is jacked up enough. Kidding. But beauty is in the eye of the beholder, right? If you like corn, there's an argument to make. The same goes for Nebraska and other states that just don't see many freshly-rented U-Hauls come across the border.
According to Americans
Let's be honest, though. There are a select few states that deserve mention as one of the top ten in the entire country. You might be surprised at which states made this exclusive list of American favorites.
1. North Carolina
Few (if any) states combine mountains that will put your hiking boots to the test, first-class American cities, relatively balanced demographics, accommodating year-round weather, and proximity to the water quite like North Carolina. There's a city for everyone in North Carolina.
2. Washington
Washington residents tend to have a deep connection with nature, so it's no surprise that they love living in Washington. There are several terrains, including the ocean, Cascade mountains, and desert, which is East of the mountains.
3. Maryland
Maryland got a lot of love from its residents, who noted the glaring exception of Washington, D.C. Whether you want to live the posh, waterfront life in Annapolis, live amongst the peaks of the Appalachian Mountains, or choose another spot within Maryland's versatile (but usually serene) landscape; there is something for most people in the Free State.
4. Hawaii
Hawaii feels like a cliché on this list of standout states, but clichés exist for a reason. While the cost of living and housing is second to none, residents generally find that salaries in Hawaii account for the cost of shipping virtually everything to the islands.
Things you won't need to import: tranquility, postcard-quality views, endless outdoor activities (on both water and land), or blood-pressure medication—let the ocean air take care of that.
5. Vermont
The Green Mountain State sounds beautiful. That's because it is. While you want to avoid catching Vermont during a prolonged winter, that's what summer homes are for. Those who live in Vermont know that its natural beauty is second to none in the Continental United States, and the local ice cream ain't bad either (Ben & Jerry, ever heard of 'em?).
6. Colorado
Colorado has become Colora-dope to the outsider, but the Rocky Mountain High can indeed be natural. From fresh powder to world-class hiking, abundant fishing, pro sports teams, and a populace that doesn't fit squarely into a single ideological or political box, there is lots to love about Colorado.
7. Florida
As I write this, I'm bracing myself for the furor, knowing that few states divide popular opinion as Florida does. You don't have to like the theme parks, and there is a bit too much truth to the Florida Man memes.
However, those who can purchase a boat, find a home near the water, set down roots, and do Florida right are privy to something special. Invest in a good air conditioner, build up your mosquito tolerance, and enjoy that Florida sunset.
8. New Hampshire
How could becoming a New Hampshirite go wrong? Proud Granite Staters tout the natural beauty, unrivaled safety, freedom from state income tax, lack of traffic, and predictable weather (even the bad stuff) as pull factors for their home state.
So long as you can afford a four-wheel-drive Subaru and a hefty granola budget, why not New Hampshire?
9. California
When it comes to California, you have to pick your spots. And you need money. Lots of money. But you might be in for a treat if you can afford the "sunshine tax," as one resident describes it.
Many Californians note it's not the well-known cities you'll want to move to (sorry, LA and San Francisco). Instead, you'll find better value for money in other parts of the state and still get your share of that trademark California sunshine.
10. Alaska
Alaska is a dark horse on this list, not just because of its legendary periods of prolonged darkness. Those who love nature can't do any better than Alaska. While the remote location (it's almost as Canadian or Russian as it is America, frigid winters, and unique population demographics aren't for everyone, those who love Alaska love Alaska.
One of My Favorite Places - Bonaventure Cemetery In Georgia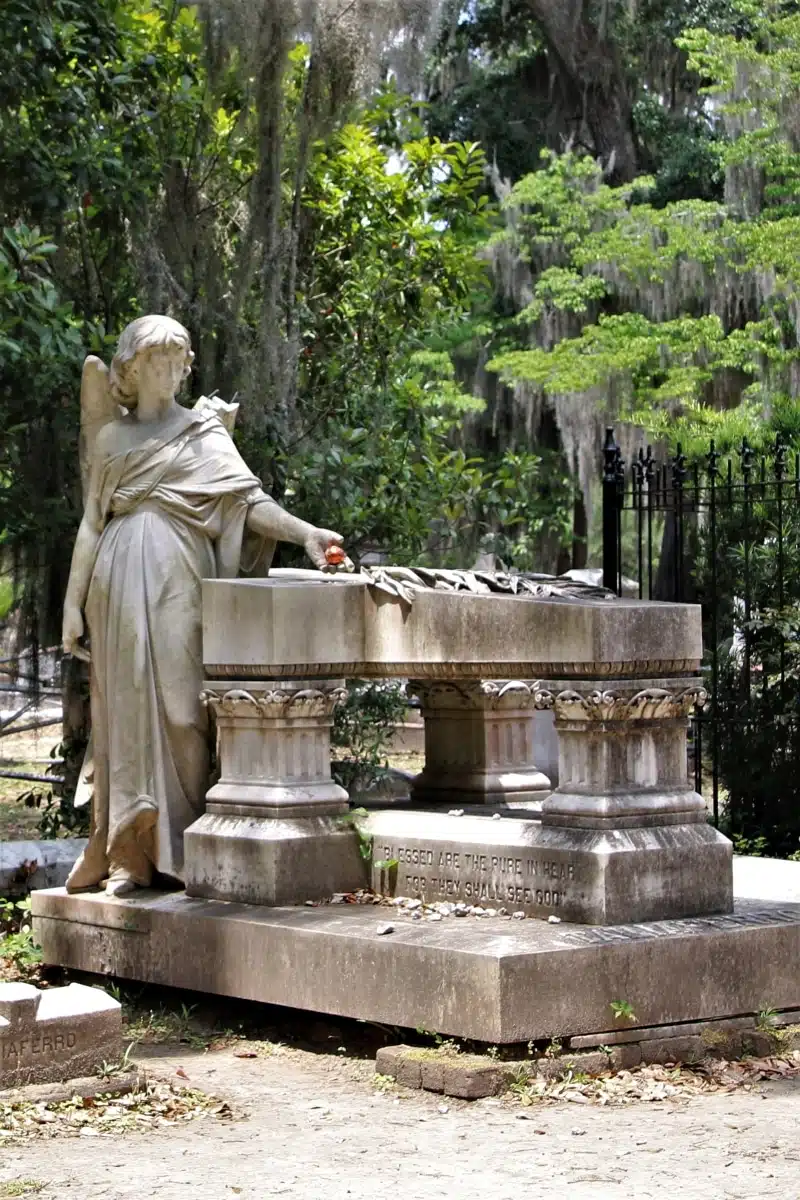 I enjoy visiting cemeteries and Bonaventure in Savannah, Georgia, has so much history. I could spend days there. Put it on your bucket list.
Hauntingly Memorable Monuments At Bonaventure Cemetery In Savanah Georgia