Tybee Island Cottage Vacation
I graduated from college (WooHoo!) and we celebrated by taking a short trip. We rented a Tybee Island cottage and we relaxed, ate lots of food, and toured the island.
The cottage was a short drive from Savannah and we took a couple of days to tour Savannah too. What a beautiful city.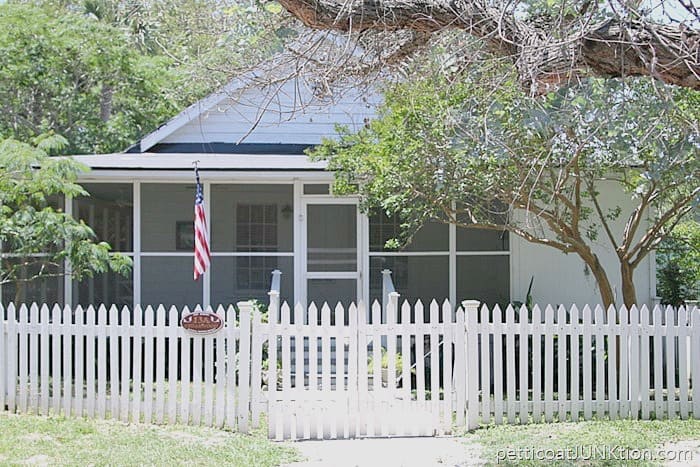 Enlisted Men's Mess Hall Circa 1929
Tybee Island Cottage Vacation
I promised (or warned) you I would share a few vacation photos and I always keep my promises. Today I'm sharing a little about the historic cottage we stayed in on Tybee Island and a few of the local sights.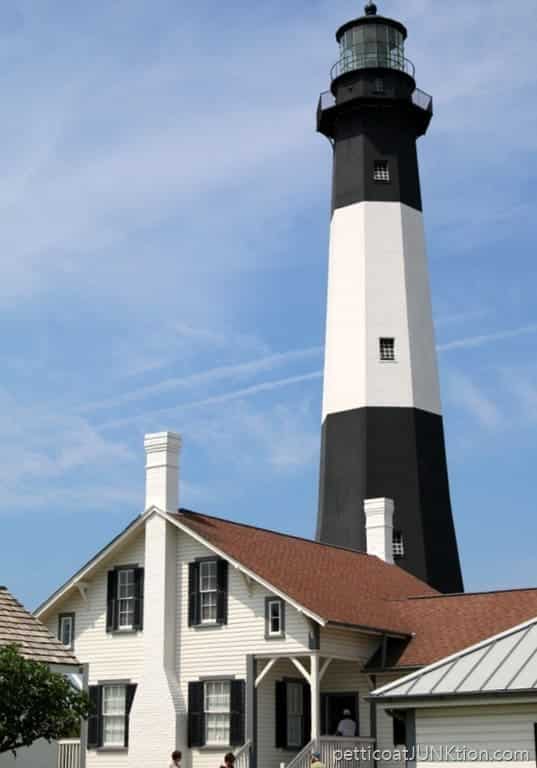 The Tybee Island Lighthouse station was just a couple of blocks from the cottage. The station consists of several buildings and the furnishings in the keepers quarters are from the 1920's. There are some beautiful pieces and I plan to share photos of those in a later post.
I hope I don't overwhelm you guys with vacation pictures…..I don't want to be one of "those" people. I did think you would enjoy seeing a few of the historic sights we visited.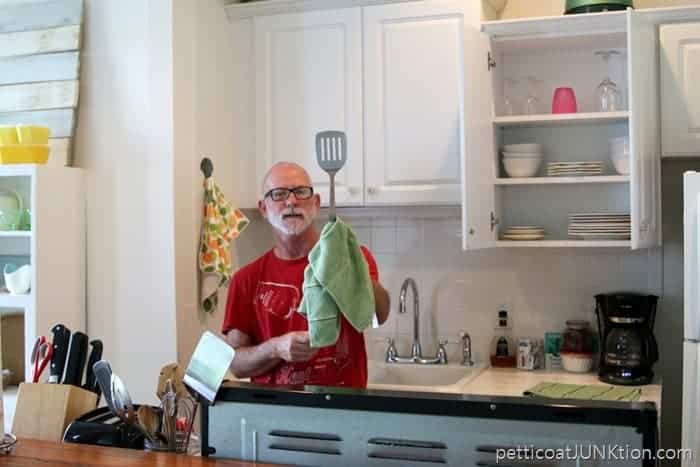 The JTS (hubby, Junktion Technical Specialist) is so funny. Poor guy. As you can see, even on vacation he has to do all the work.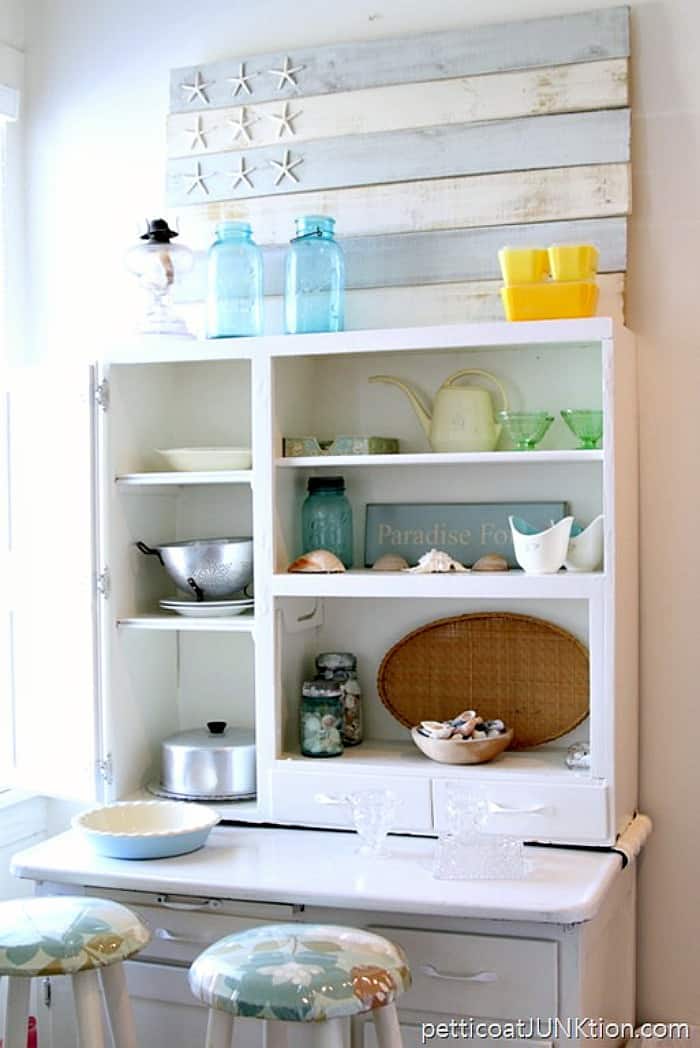 The Tybee Island cottage is beautifully decorated with vintage items and Diy accessories. Built in 1929 it was originally one of three Mess Halls for Ft. Screven, the home has had a long history including time as a boarding house.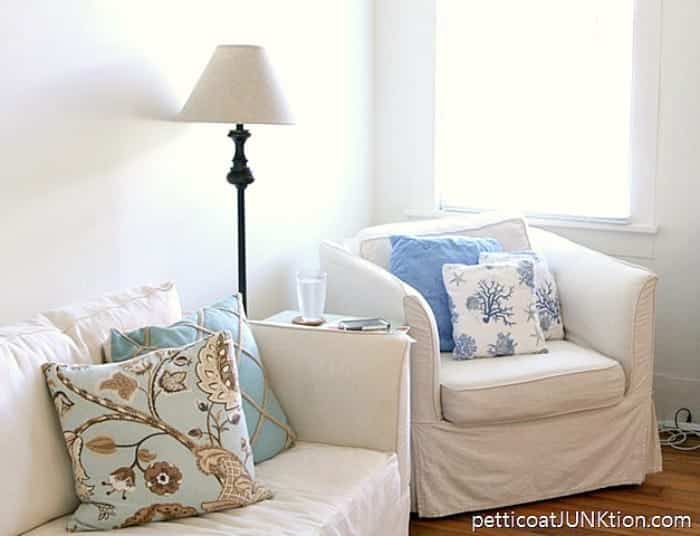 I'm beginning to love slip-covered furniture.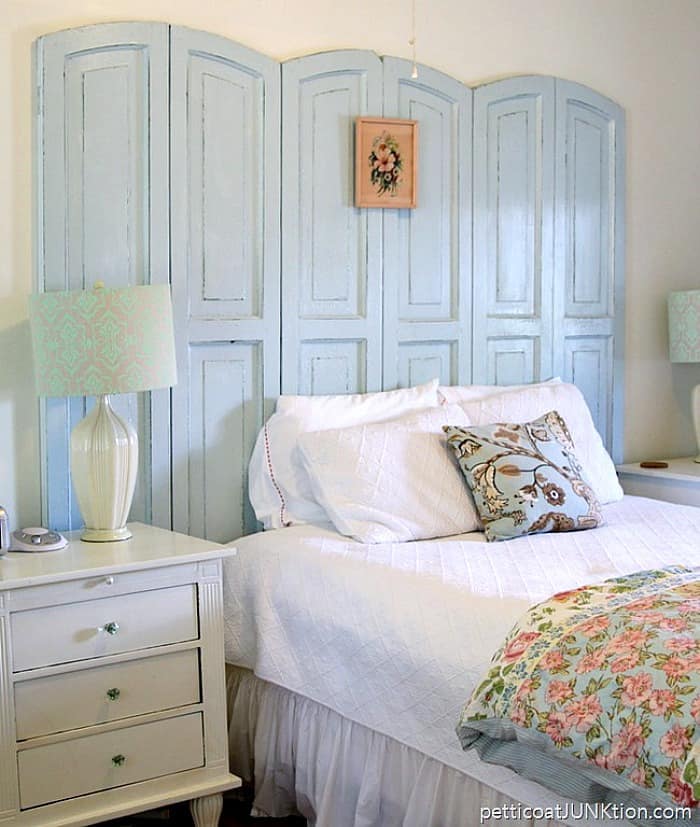 Vintage shutters were used as a headboard in the master bedroom. I'm gaga over these.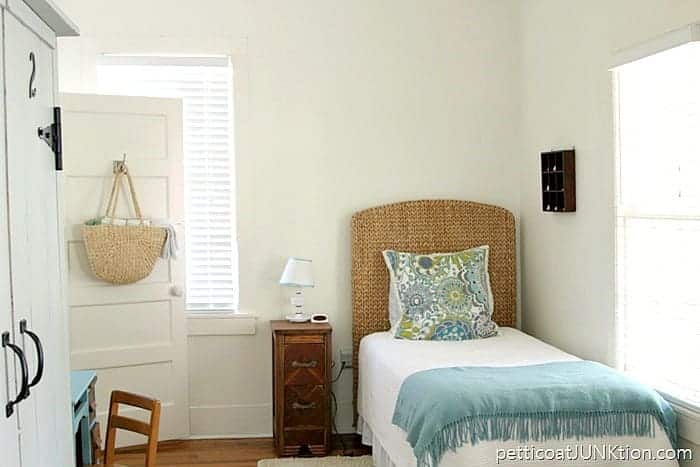 "The Mess" as it is fondly called was decorated by Layla of The Lettered Cottage. I've read her blog but never met Layla in person. She has wonderful taste. The color scheme is perfect for the island cottage.
We spent a little time on the beach.....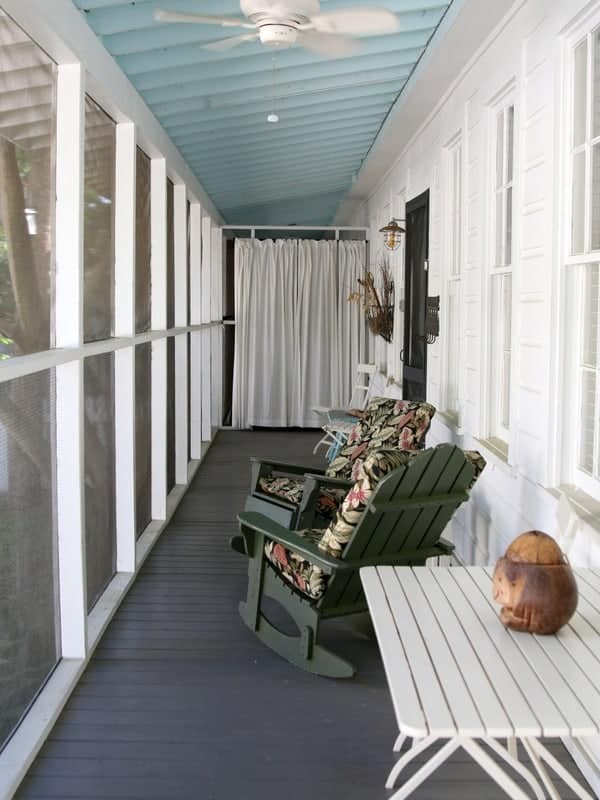 ...and enjoyed the screened in porch. I love screened porches, especially ones with ceiling fans and blue ceilings.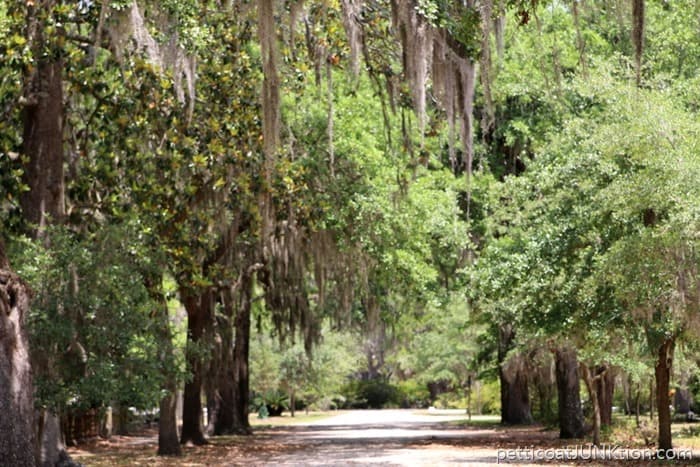 Just a sneak peek of the Bonaventure Cemetery in Savannah. The cemetery is 160 acres of roadways, moss covered trees, monuments, and tombs. It was the setting for the book Midnight in the Garden of Good and Evil. I read a lot of novels but have never read that one.
After touring the cemetery the book is on my list to read. Okay, while I was thinking about it…I just ordered it on Amazon. It will be here tomorrow. I'll review it for you guys and if any of you have read it you can give me a review in the comments. If you want to order the book this is the Amazon link.
We were in Charleston before heading to Tybee. One of the highlights of the Charleston stay was touring the historical Drayton Hall Plantation.
I've always wanted to visit the Hamptons. Adding it to my list! I found a great article on the Best Things To Do In The Hamptons here.
I hope you enjoyed the vacation photos. If you want to see the beautiful cottages for rent on Tybee Island just click this link….Mermaid Cottages.
Have a great day and I'll see you tomorrow.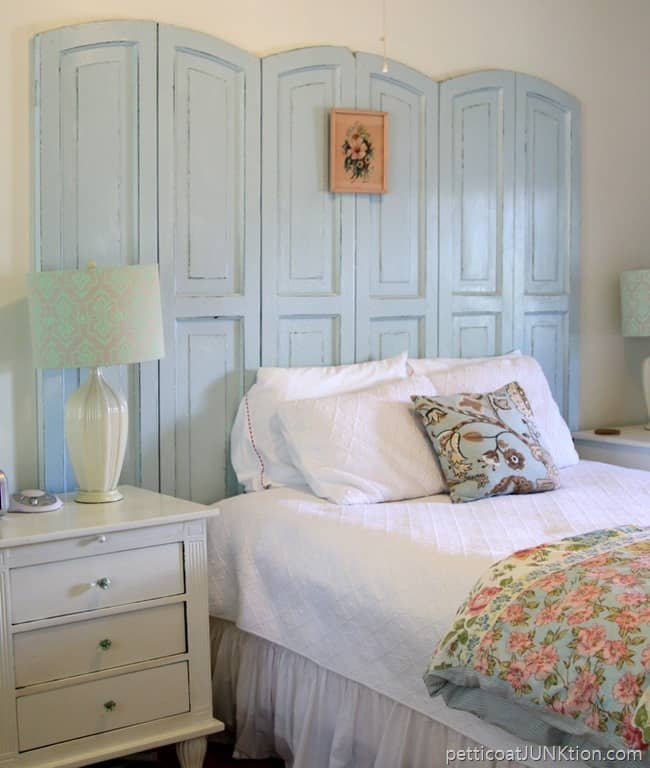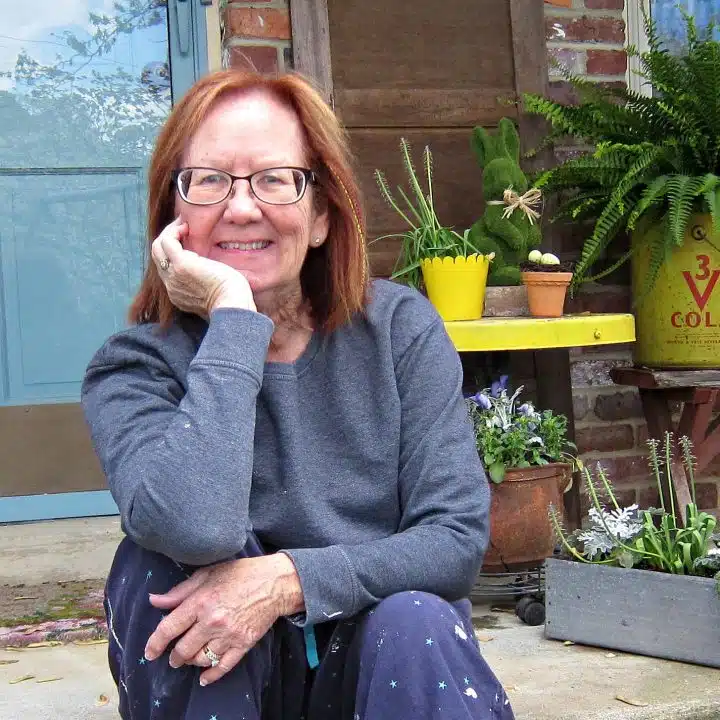 Author: Kathy Owen
Kathy Owen is the founder of the home decor blog Petticoat Junktion where she shares tutorials on painting furniture and upcycling thrifty finds into unique home décor. Her DIY projects have been featured on the Home Depot Blog, Plaid Crafts, Behr Designer Series, and in numerous magazines. Kathy's newest website is HappyHomeDIY.com