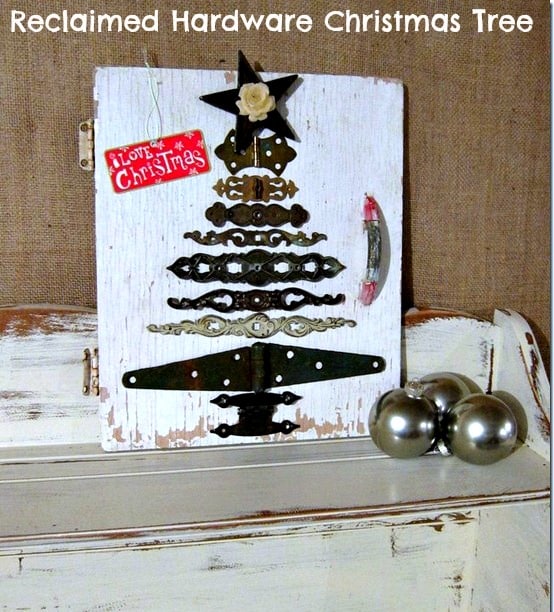 DIY Christmas Tree from Reclaimed Hardware and Vintage Cabinet Door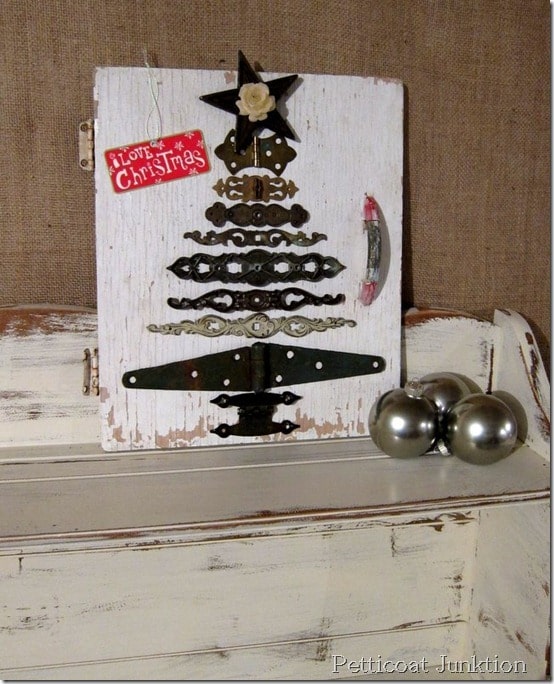 I spent most of the day yesterday in the Owen Workshop. I painted some furniture and worked on a few craft projects. When I'm "in the zone", I'm only focused on what I'm working on at the time and how the project is progressing. The sad event from Friday has been on my mind and this was my way of coping. I don't know how the grieving parents, grandparents, brothers, sisters, friends, and extended families will cope with the heartache of this tragedy. Please Pray.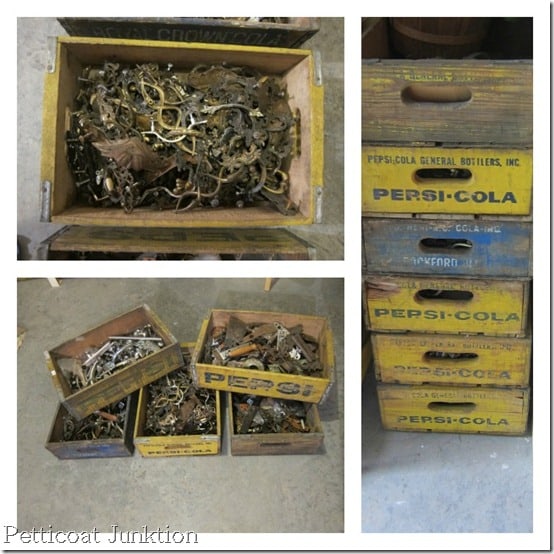 I found the cabinet door in my wood stash and the above picture shows some of my hardware junk finds.The hardware can be really weighty so I store them in the cola crates and stack them up in the workshop.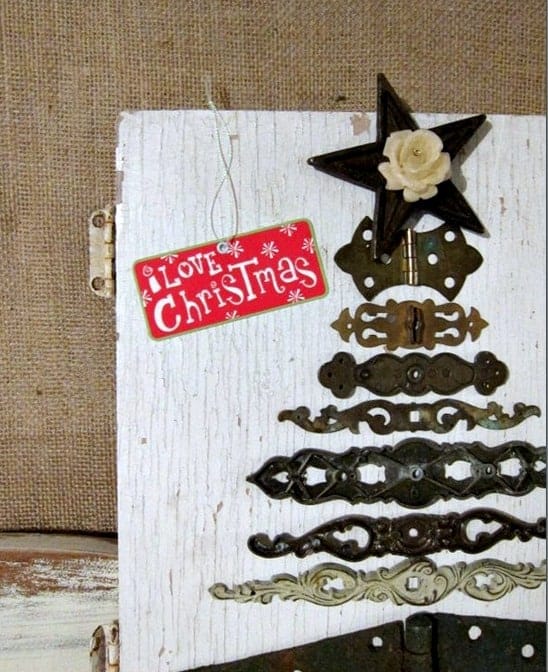 I used E6000 to bond the strap hinges and hardware pull back plates to the door. I planned to put some screws in the hardware after the glue dried but I don't think they are going to come off so I skipped that step. That E6000 is some powerful stuff. Love it.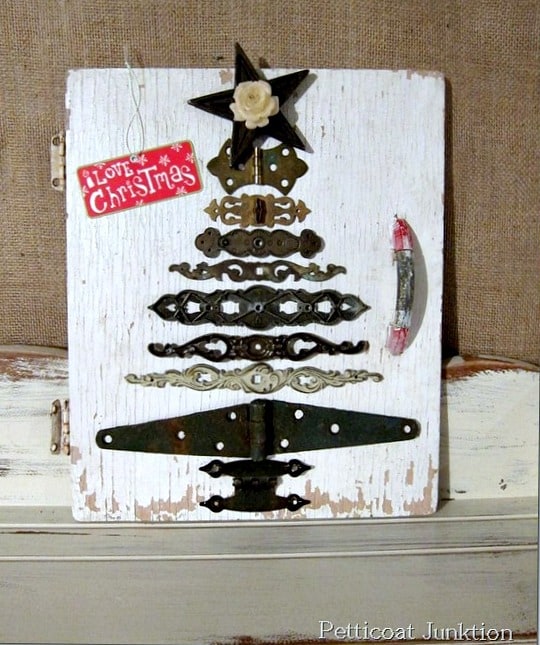 The door has been in the workshop for awhile and every time it caught my eye I thought of Christmas. I like the door pull with the red Bakelite. I think it's Bakelite but not sure. Someone out there can probably tell me what it is. The rose on the star is from my junk jewelry supply and I added this Christmas tag…..just because.
Thanks for stopping by,
Want more Petticoat Junktion Christmas Inspiration? Click any photo below!
Click here to have Petticoat Junktion updates delivered free!