Christmas Craft | Enamel Lid Snowman
Hey Guys! We are making a Christmas craft today from vintage and recycled items. Welcome to the Christmas Craft Showcase. The showcase features 15 bloggers and 15 super stupendous, amazingly awesome, creative Christmas crafts!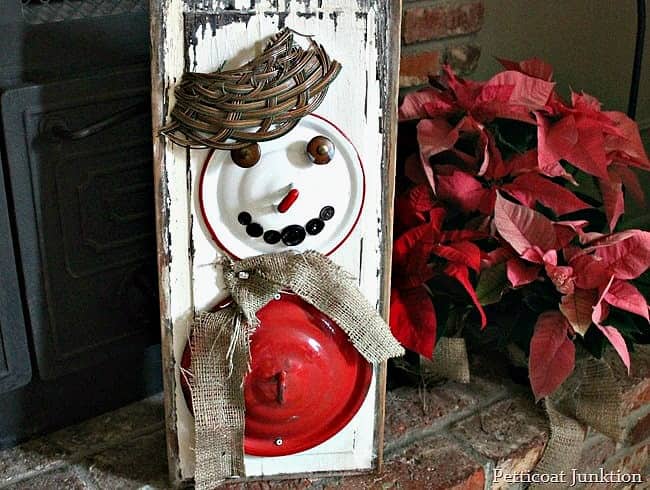 Christmas Craft
Isn't that snowman just the cutest thing?? The red lid had me at first sight.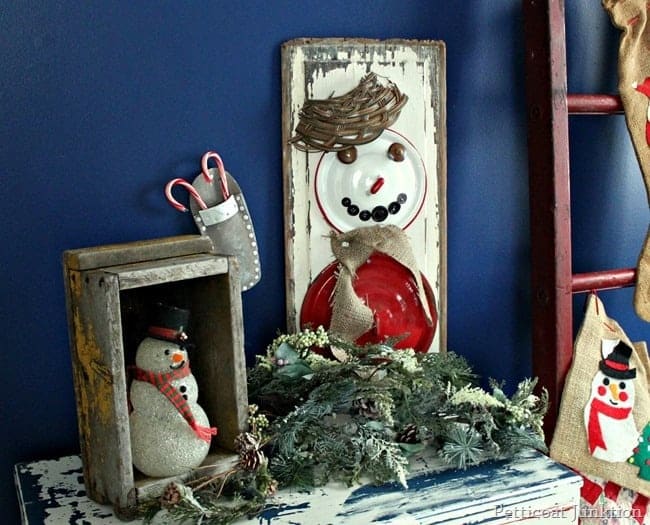 The red and white snowman fits into my Christmas decor in one of our spare bedrooms. The kids are long gone. All kinds of room now.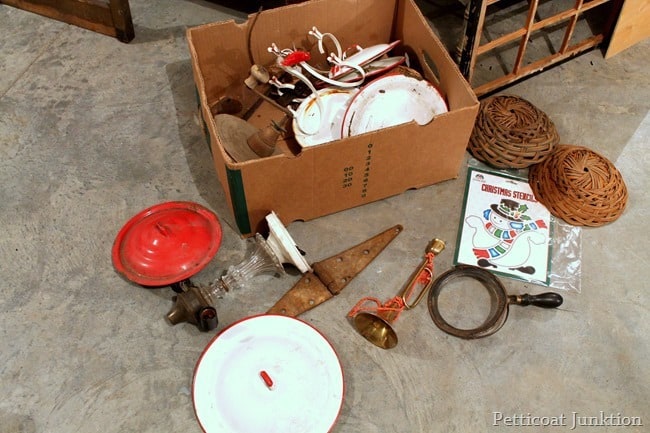 I started with some junk treasures from My Favorite Junk Shop.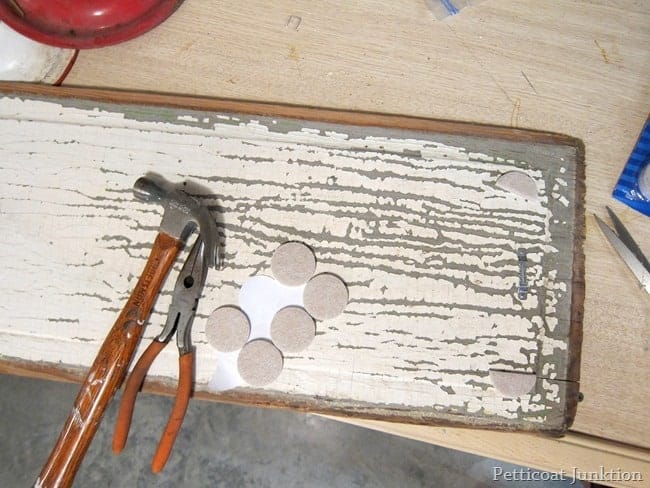 The reclaimed wood door panel came from the Nashville Flea Market. I added a saw tooth hanger and pad protectors to the back of the panel before I started on the snowman.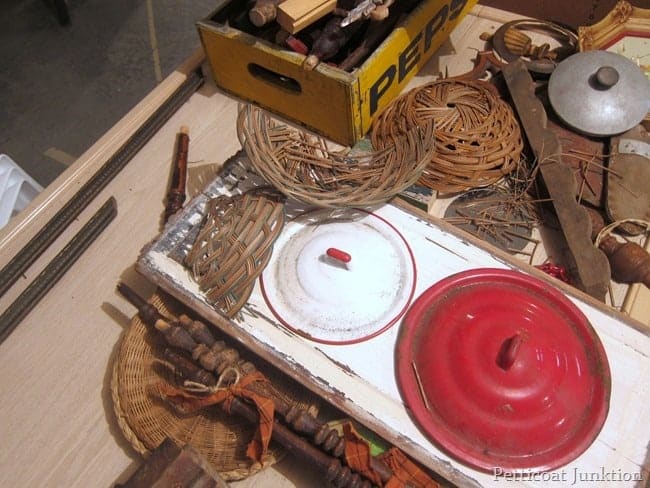 I found an old basket and cut it up for the snowman hat. Then I just tried bits and pieces to see what would work.
I attached the enamel pot lids using a punch to start the holes in the lid and an electric drill to finish the hole. Then I just screwed the lids to the panel.
selecting buttons and drawer knobs for eyes and mouth
I selected a bunch of buttons to make the mouth and two knobs for the eyes. I used E6000 to adhere the buttons and knobs. I chose burlap for his scarf and attached it at the neck with a white staple tack thingy (?don't ask me). The hat was attached with regular staples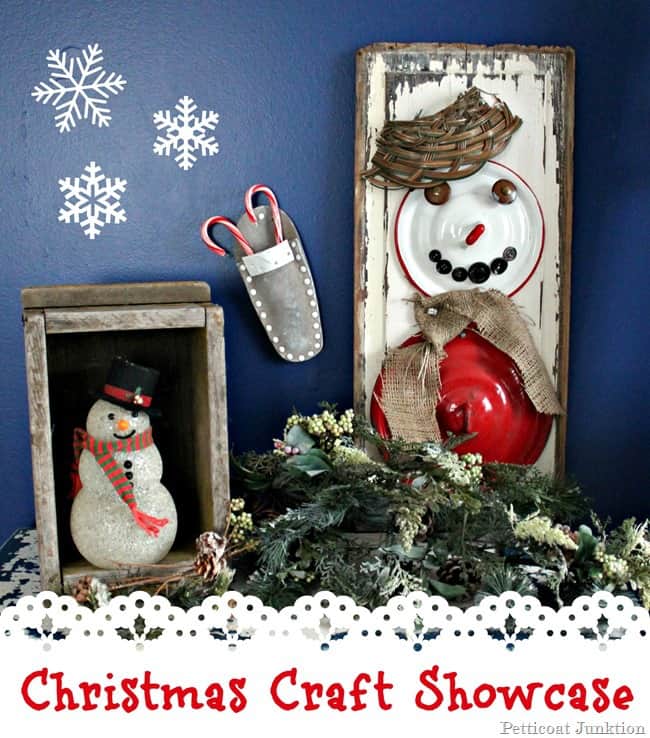 I made another snowman and used three enamel lids and you have to see his hat. See that project by clicking here….Funky Snowman Creation
Check out the other crafts by clicking the links below. The Christmas Craft Showcase…..
Monday, Dec. 9
Marty's Musings
Crafty Texas Girls
The Frugal Homemaker
Deja Vue Designs
House on the Way
Tuesday, Dec. 10
Worthing Court
Petticoat Junktion
Girl in the Garage
My Soulful Home
Pet Scribbles
Wednesday, Dec. 11
The Everyday Home
Plum Doodles
Cupcakes and Crinoline
Create and Babble
Sweet Pea