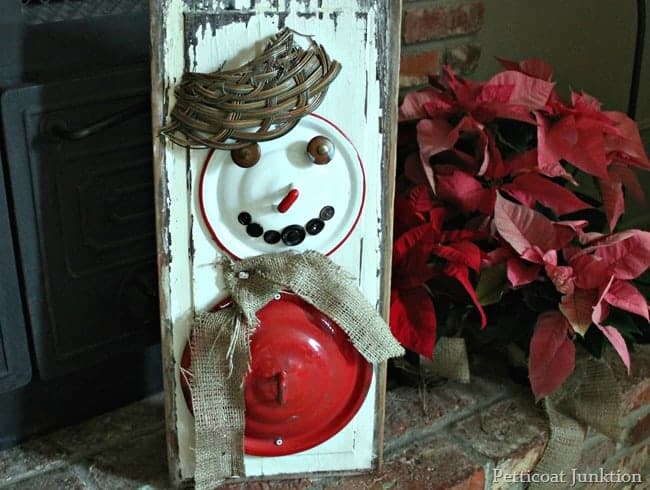 Bluster the Snowman
Christmas Craft Showcase
Hey guys.
Welcome to the Christmas Craft Showcase.
The showcase features 15 bloggers and 15 super stupendous, amazingly awesome, creative Christmas crafts!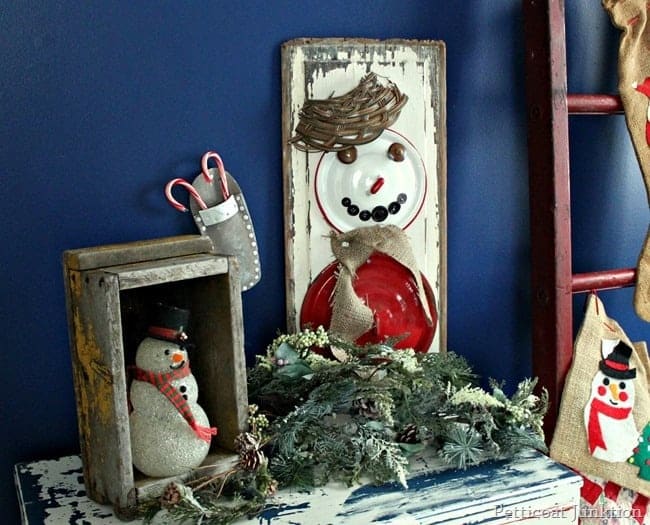 Isn't he cute!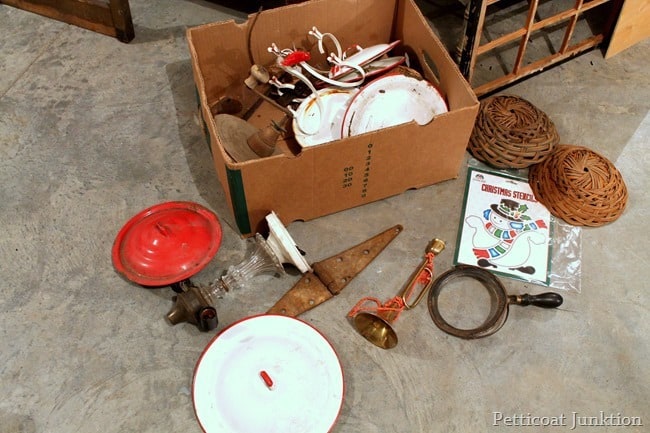 I started with some junk treasures from My Favorite Junk Shop.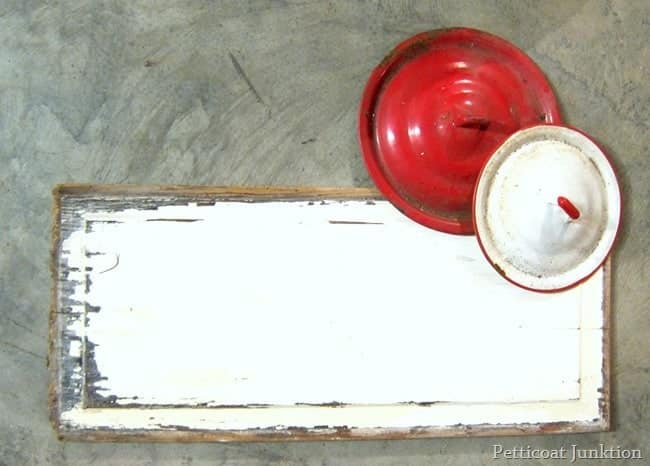 The reclaimed wood door panel came from the Nashville Flea Market.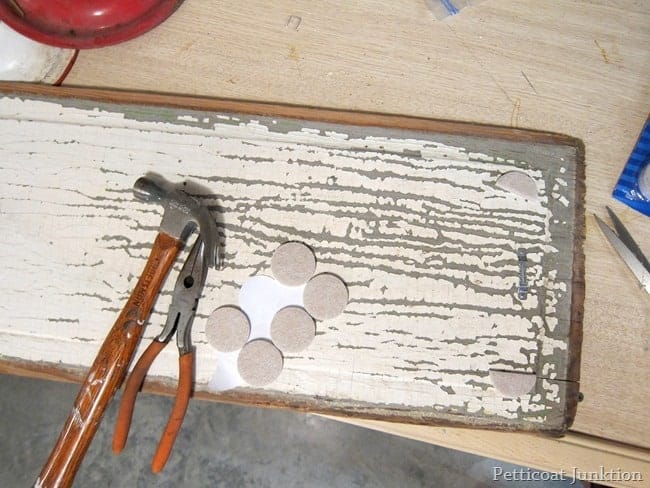 I added a saw tooth hanger and pad protectors to the back of the panel before I started on the snowman.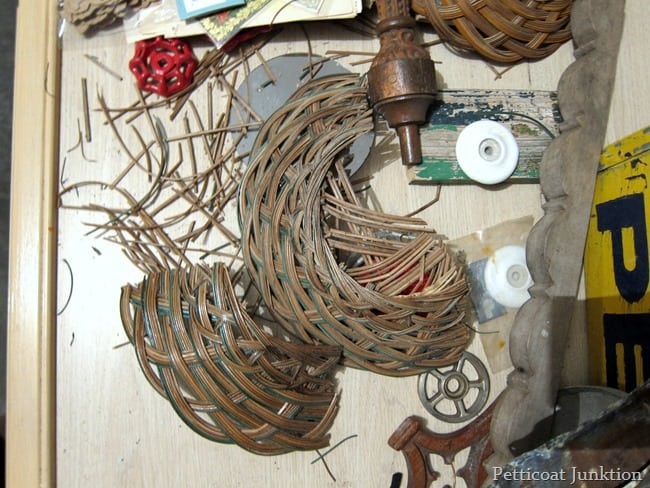 I cut a basket for his hat.
You can see how shiny one piece is where I used Elmers Spray-on Glue Adhesive to keep it from coming apart.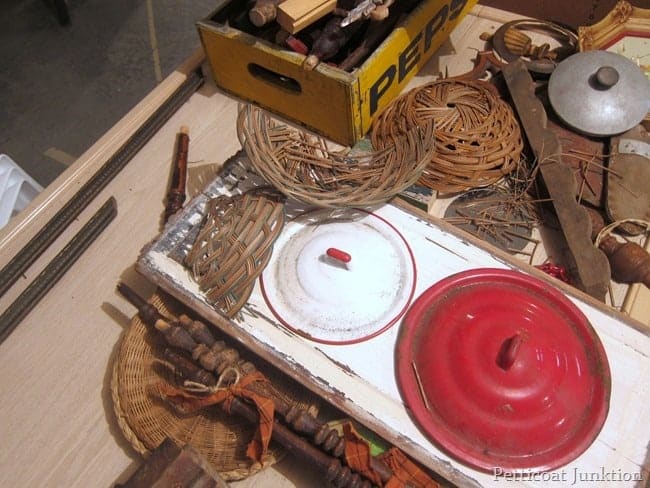 trying out bits and pieces
I attached the enamel pot lids using a punch to start the holes in the lid and an electric drill to finish the hole.
Then I just screwed the lids to the panel.
selecting buttons and drawer knobs for eyes and mouth
I used E6000 to adhere the buttons and knobs.
I chose burlap for his scarf and attached it at the neck with a white staple tack thingy (?don't ask me).
The hat was attached with regular staples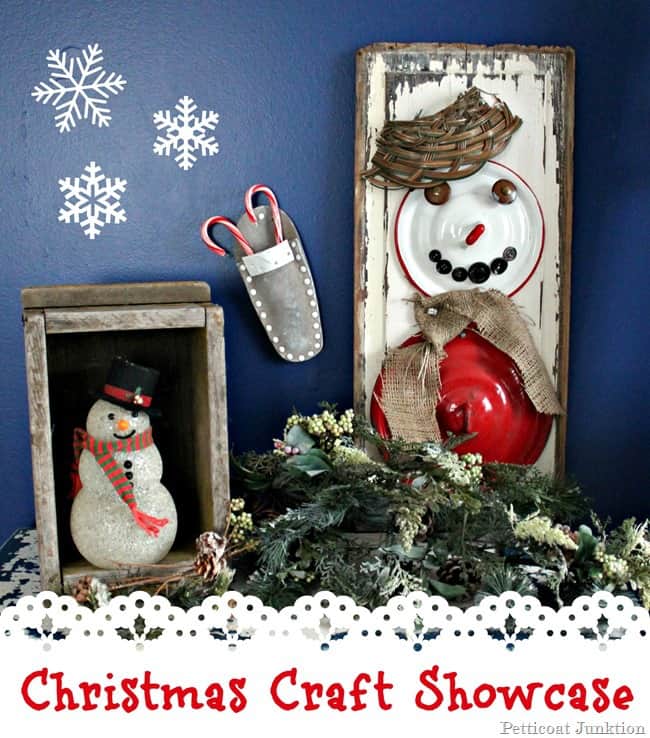 ta-dah!
What do you think of Bluster?
You can leave me a little note below.
I love hearing from you.
You only have to leave your name (first name is ok) and your email address, then your comment.
Your email address will not be shown on my blog.
Check out the other crafts by clicking the links below.
The Christmas Craft Showcase…..
Monday, Dec. 9
Marty's Musings
Crafty Texas Girls
The Frugal Homemaker
Deja Vue Designs
House on the Way
Tuesday, Dec. 10
Worthing Court
Petticoat Junktion
Girl in the Garage
My Soulful Home
Pet Scribbles
Wednesday, Dec. 11
The Everyday Home
Plum Doodles
Cupcakes and Crinoline
Create and Babble
Sweet Pea
Want more Petticoat Junktion Christmas Inspiration? Click any photo below!