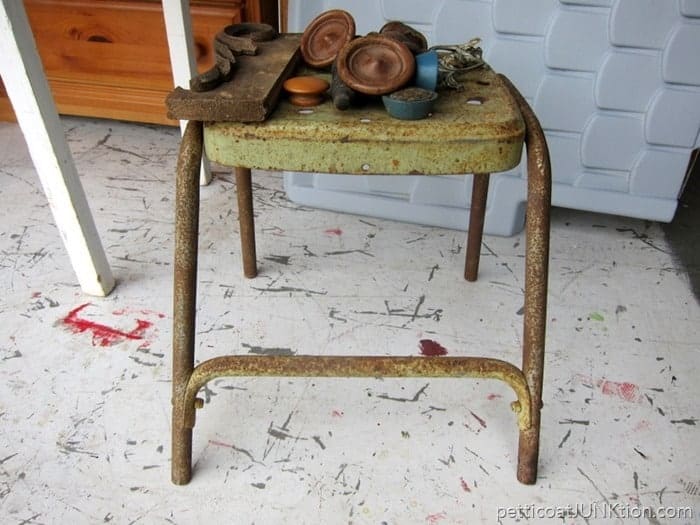 Rusty Metal Stool
The stool is metal and rusty plus it's green, what's no to love. The photo above shows the sum total of my Nashville Flea Market purchases from this month's market. I bought a nicely detailed wood piece from an old dresser and a few hardware pieces. I got two French Provincial drawer pulls and several wood knobs in the lot.
The JTS did a little better than me. He and a friend went to an all day auction while I was flea market shopping.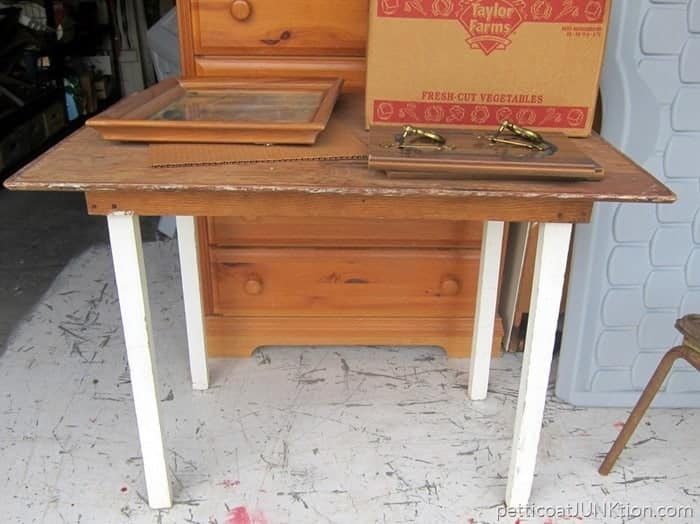 The rustic table was $1.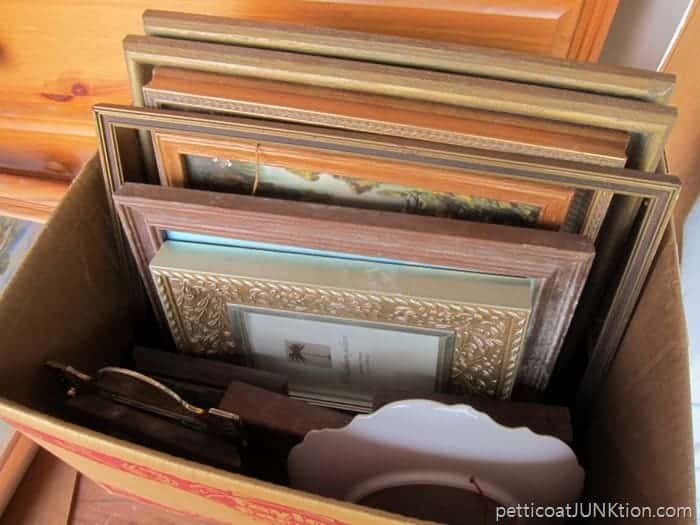 He got a large box of frames along with a few odds and ends for $2. This is the box after I weeded through and tossed a few things.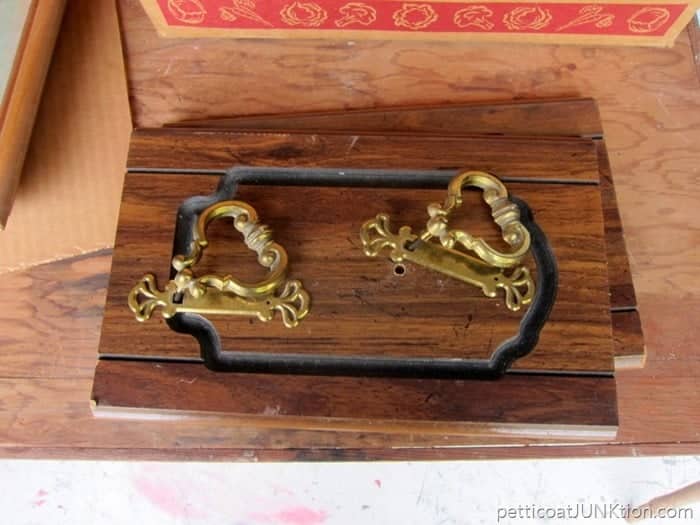 The two door panels with hardware are from a tv stand made of mdf. He paid $1 for the stand. The JTS  took the top off and the best parts like the hardware and threw the rest away.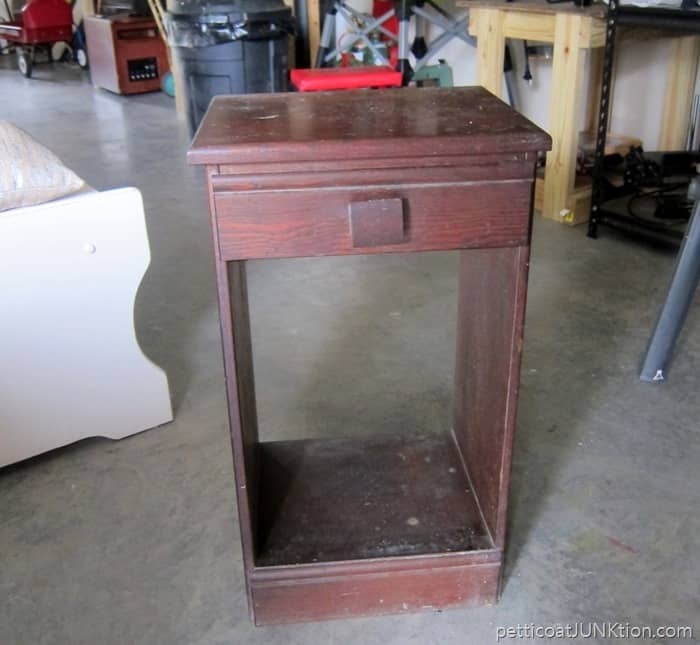 The nightstand was the most expensive piece at $22. That was a little overpriced.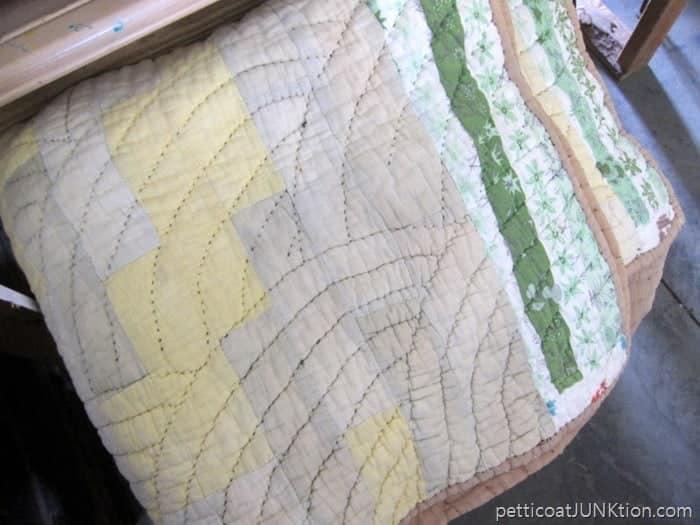 The JTS knows how much I love quilts so he bought this one for $30.
That's our haul for the weekend. Did any of you hit an auction, yard sale, or flea market lately? Any good finds?
Have a great day!